History of the Irish Language
The Celtic Irish language dates back to the 4th Century BC but only really began to take a foothold 200 years later. From the same family as Welsh, Cornish and Breton, Irish evolved through the centuries and spread into Scotland and the Isle of Man. By the early 16th Century, almost all of Ireland's population was Irish-speaking.

However, with hundreds of years of English settlement, and the onset of the Great Famine, Irish lost out to English as the country's main language. A major revival movement saved Irish from possible extinction, with early 20th Century constitutions and the founding of The Society for the Preservation of the Irish Language (1876) and the Gaelic League (1893) aiding its survival. An Official Standard published by the Government in 1958 gave subsequent modernising reforms their final shape.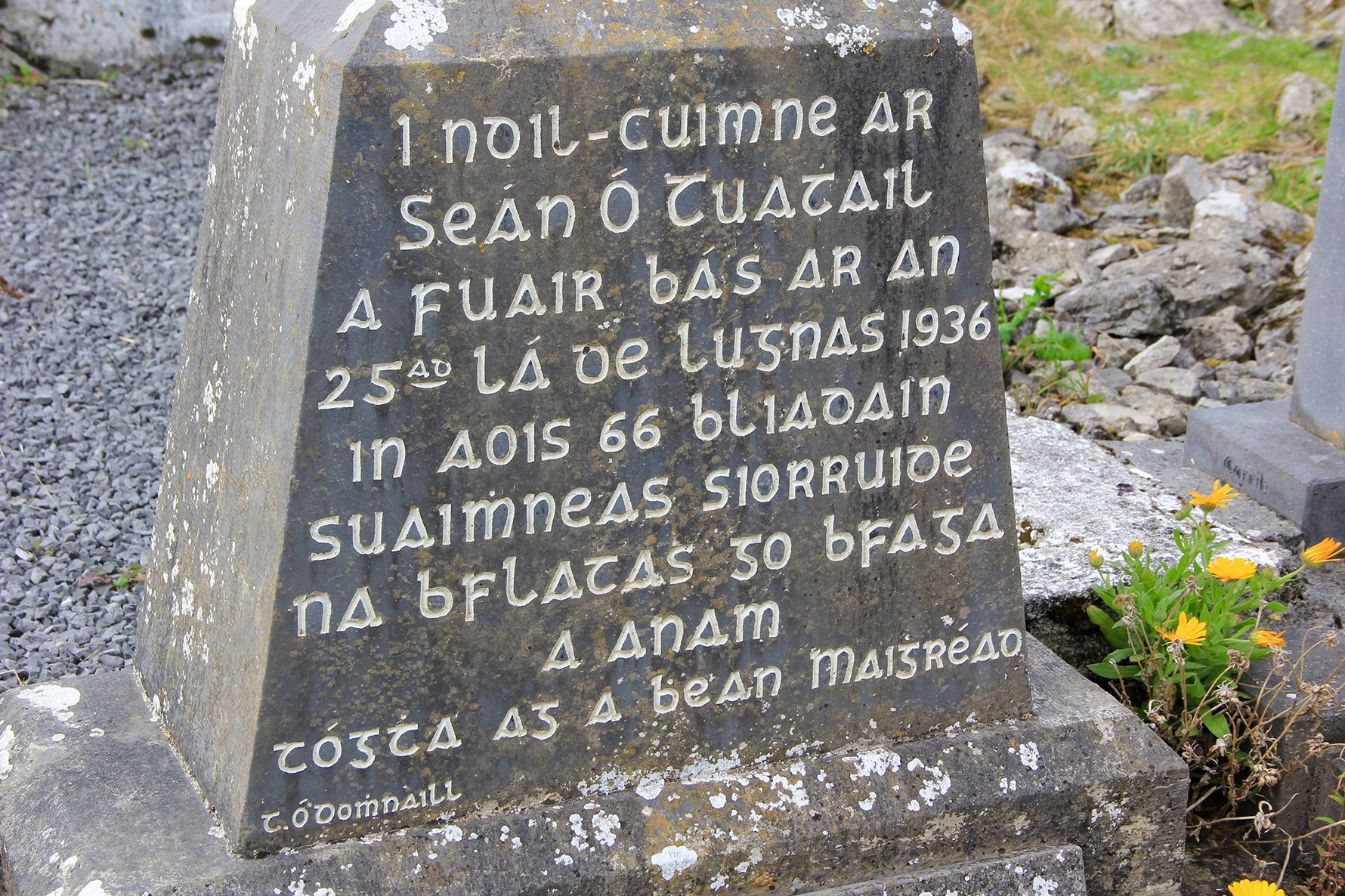 Gaelic Irish Today
Gaelic speakers are extremely proud of their language and culture and, though English remains Ireland's dominant language, visitors will come across many examples of bi-lingual signs and usage, and can even enrol in an Irish language class and take home a unique souvenir of their time here.

While visitors wouldn't be expected to speak Irish some words have passed into common parlance, so here are some handy translations if you're in the mood to test your language skills:
Basics of Gaelic Irish
Irish    Gaeilge
Hello    Dia dhuit
The city centre    An lár
When someone says hello, you can reply    Dia dhuit or Dia is muire dhuit
How are you?    Conas tá tu?
My name is Heidi    Heidi is ainm dom
I'm well    Tá mé go maith
Thank you    go raibh maith agat
I'm well thanks, and you?    Tá mé go maith go raibh maith agat, agus tú féin?
Good bye    Slán
Bye for now    Slán go fóill
Please    Le do thoil
Okay    Ceart go leor
Yes    Sea
No    Níl
I'm from Oslo    Is as Oslo dom
Where is?    Cá bhfuil?
Excuse me    Gabh mo leithscéal
I am looking for    Táim ag lorg
Can you give me directions to?    An féidir leat treoracha a thabhairt dom chuig?
Can I have?    An bhfuil cead agam?
How much?    Cead bhead?
Do you speak Irish?    An bhfuil Gaeilge agat?
I don't understand.    Ní thuigim
I am hungry    Tá ocras orm
I like    Is maith liom
I would like    Ba mhaith liom
What time is it? Cén t-am é?
How long?    Cén fhaid
How much is?    Cé mhéad atá ar?
open    oscail
close    dún
push    brú
pull    tarraingt
Men    Fir
Women    Mná
the shops    na siopaí
toilets    leithreas
cheers/good health    Sláinte
Post Office    Oifig an Phoist
Ireland    Éire
Dublin    Baile Átha Cliath
Piqued your interest? Start learning Gaelic Irish today on Udemy!