Arguably Dublin's most famous export since Guinness, U2 are nothing short of iconic. Naturally, the city has more than a few landmarks with historical U2 significance, and here's our pick of the unmissable and - dare we say - unforgettable for all you pop and rock pilgrims. (And, if you're asking, we recommend Achtung Baby as their best album!).
1. East Link Bridge, Grand Canal Docks and U2 Tower
You might recognise some of these places from U2 album photography, especially October and their first greatest hits album. Across from the 'Grand Canal Docks' sign is the building site for U2 Tower. Designed by Norman Foster, the $200m eco-friendly skyscraper will include a hotel, viewing platform and apartments - and will be topped by a pod-style recording studio. When completed in 2011, it will be Ireland's tallest building . To get there, simply turn left at O'Connell Bridge on the Northside with your back to O'Connell Street and walk about 20 minutes.
2. The Point Depot Theatre
Recently renovated, this is one of Ireland's most famous live venues and hs a capicity of 8000. It has played host to everyone from Nina Simone to Oasis, and on a number of occasions, Bono and the boys. U2 played their Christmas/New Year's Eve concerts there in 1989/1990, and it also appears in the film Rattle and Hum. Find it in the same area as the landmarks above.
3. The Clarence Hotel
Now we're talking! This hotel belongs to Bono and The Edge and is home to a rather pretty cool bar. Sadly, the nightclub in the basement, The Kitchen, is no more - but in its day was one of the best clubs in Dublin. The hotel itself is very nice, and very expensive. There's a (we admit, slim) chance you'll bump into one of the lads here. Also, your inner stalker might be interested to hear that this is the place where celebs often stay or do press when they're in town. Its entrance is both in Temple Bar (just off Parliament St) or on Wellington Quay (near the Millennium Bridge).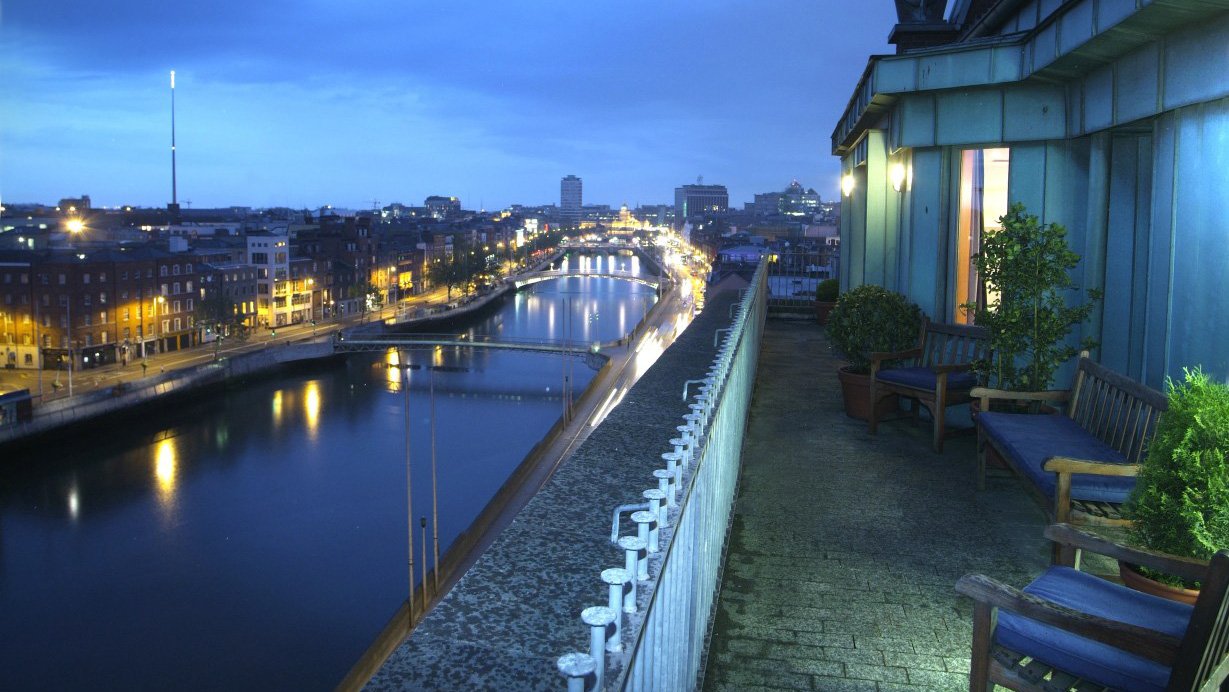 4. The Project Arts Theatre
A nice theatre in its own right, this is where U2 played many of their first gigs. It's of special significance to the band and their fans because it is here where they were introduced to legendary manager Paul McGuinness after one of their gigs way back in 1978. Find it almost directly across the street from the back entrance to the Clarence in Temple Bar.
5. Claddagh Records
This record shop was once STS studios where the band recorded much of their classic album Achtung Baby. Now it's a very respectable shop that specialises in Celtic and Irish music (buy some Sharon Shannon or Kila if you're curious about Irish trad). Celia St, Dublin 2, right in the centre of Temple Bar.
6. The Ha'penny Bridge/The Ha'penny Arch, Temple Bar
This bridge and arch (pronounced by many locals 'haypenny') is where U2 posed from some of their most iconic images back in the early 1980s. 
7. Nude, Suffolk Street
One of the many eateries owned by Bono's brother Norman Hewson, Nude specialise in wraps and salads and whatnot. Like many Dublin establishments it's a little more expensive than it should be, but there's good eating there. Previously it was Mr Pussy's Café De Luxe, a cabaret-style restaurant owned by Bono, Gavin Friday and filmmaker Jim Sheridan. The fabulous drag queen Mr Pussy was hostess! Get Nude at 21 Suffolk St, just down the road from the big tourist info office.
8. Croke Park
A GAA (Gaelic Athletics Association) stadium with 80,000-strong capacity, this is usually a sports stadium, but has also played host to a number of U2 gigs in 1985, 1987 and 2003. Just at the end of Dorset St, roughly one mile northwest of the city centre. Croke Park Stadium, Dublin 3.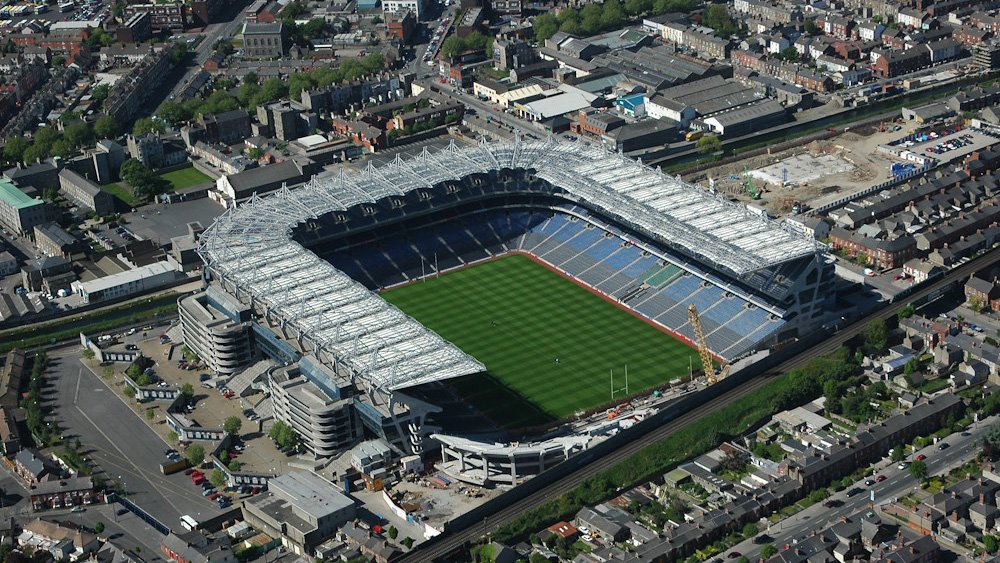 9. The Hard Rock Café
Relatively new to Dublin City, the Hard Rock Café houses a lot of local memorabilia, including a trabant car from U2's Zoo TV era, the shades Bono wore in the video for Beautiful Day and handwritten lyrics for their song Please. Get rockin' to central Temple Bar, 12 Fleet St. 
10. Slane Castle
The grounds of this County Meath castle have served as the venue for a number of stadium gigs, including some iconic performances from U2. They played support to Thin Lizzie in 1981, then headlined two Slane gigs in 2001. Some of The Unforgettable Fire was recorded there too, as was the video for Pride. The 80,000 capacity outdoor venue has also played host to REM, Bruce Springsteen and Guns n' Roses. The castle itself is a nice building and the surrounding village is pleasant. The 30mile drive to Slane from Dublin should take around 50mins. For more info check out www.slanecastle.ie.
11. All Saints Church, Raheny 
Take a trip to this north Dublin suburb to see the church where Bono married childhood sweetheart Ali Hewson - with Adam Clayton as best man. The Church of Ireland landmark was built in the 1880s with funds from the Guinness family and features a divine 33m spire.