Maybe King George VI from the King's speech hadn't heard about it, or maybe he had, and he decided to ignore it in order to inspire the stuttering movie character that would make him look cool later. If you're having some trouble with public, or any kind of speaking, just head over to Blarney Castle, risk your life holding on to iron rails on top of the castle, and like that, upside down, and because you're really committed, strain your neck and lower your head and when you do finally see it - kiss it and receive, as they call it, the gift of the gab!

You can now spend the rest of your day trip, or life, believing that you're at your most eloquent. And we were only joking about the life-threatening part. There is a rail and a security / suicide guard there to hold you on your endeavour. You can kiss the stone, lick the stone, give it a peck on the cheek. Just don't attempt to release the rails to take a selfie with the stone. Your friend should not pass you the selfie stick. 

Part of the magic of this place is the danger, and danger is what links it to its past. Everyone knows medieval times were dark and perilous! People only made it to about 30 years of age! So think about that when you enter the Poison garden and read the menacing sign that says "Do not touch, smell or eat any plant! Children must be accompanied at all times".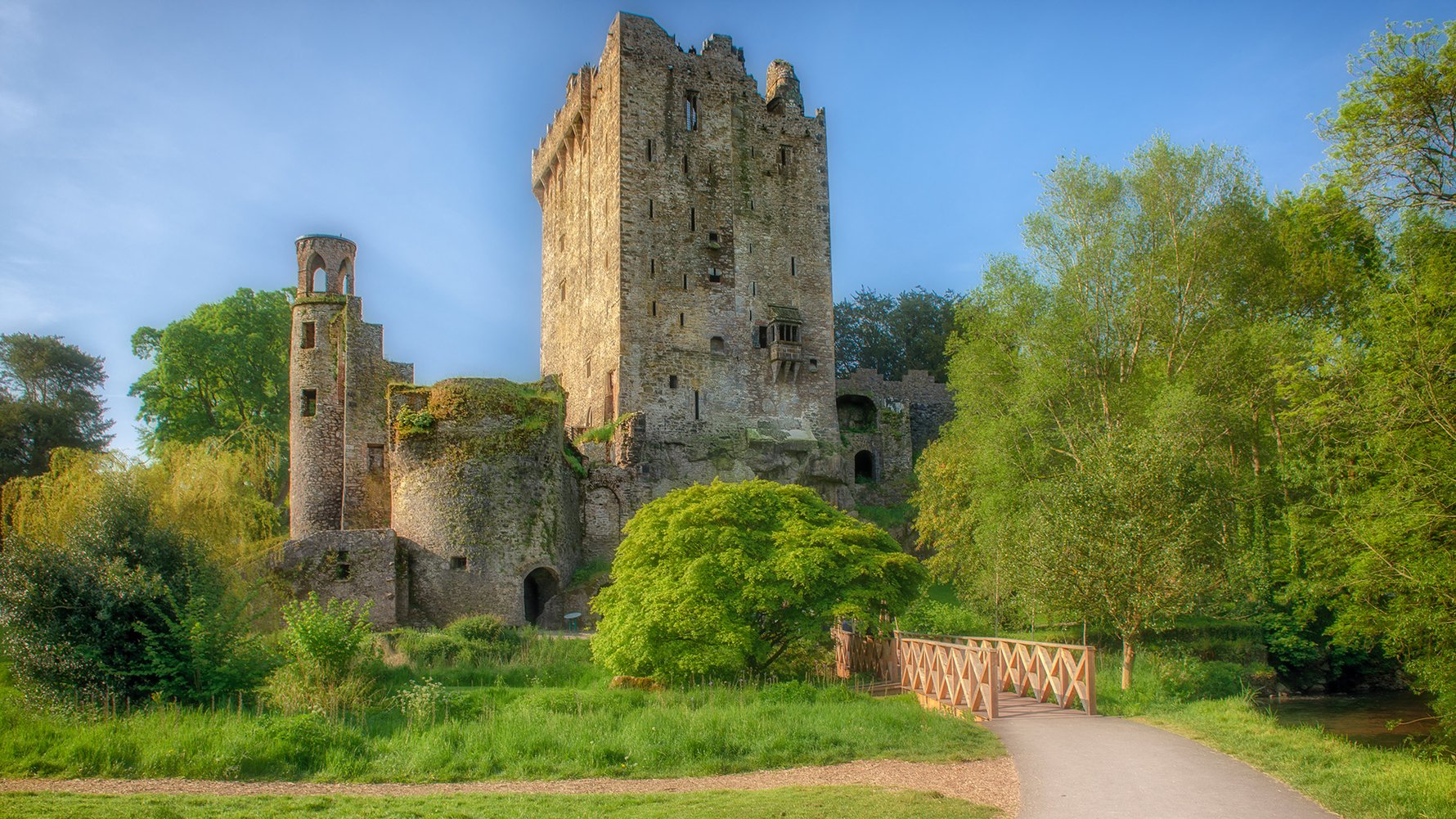 Pay your tribute to all those ghosts that did die of some or other poison of the age and have now reincarnated into flies and salmon flying about the Martin river. Is that just a cow you see over there? Is anything just anything or could we imagine it holds a place in Irish mythology and folklore?  

While the castle grounds are a lovely picnic area, don't use the witch's kitchen to prepare your food. She has a stone of her own and well, don't ever give someone a reason to use their stone on you. If you still have any time left over, consider a visit to Cork. Although legend has it that there are secret passageways built underneath Blarney castle with one leading to Cork, one to Kerry and another to the Blarney Lake, it is not wise to disappear down Badgers cave looking for them.

Even though they did say something about gold back then. No, your gift from this visit will have to be your eloquence, which is a much more valuable and travel- friendly treasure. For anything else, you had your chance when you walked the Wishing steps of the Rock Close.

Like in many beautiful locations across the island, time stops here, but do keep in mind that the early bird gets the worm and the 260km distance from Dublin will make that worm less appealing  after a whole day of walking about kissing stones and whatnot.