Sure, Irish food most likely isn't the first thing that comes to mind when you think of the world's great cuisines, but there's much more to the typical Irish diet than the stereotypical potatoes and whiskey (although there's obviously plenty of that to be had whilst visiting the Emerald Isle as well). 
Irish Breakfast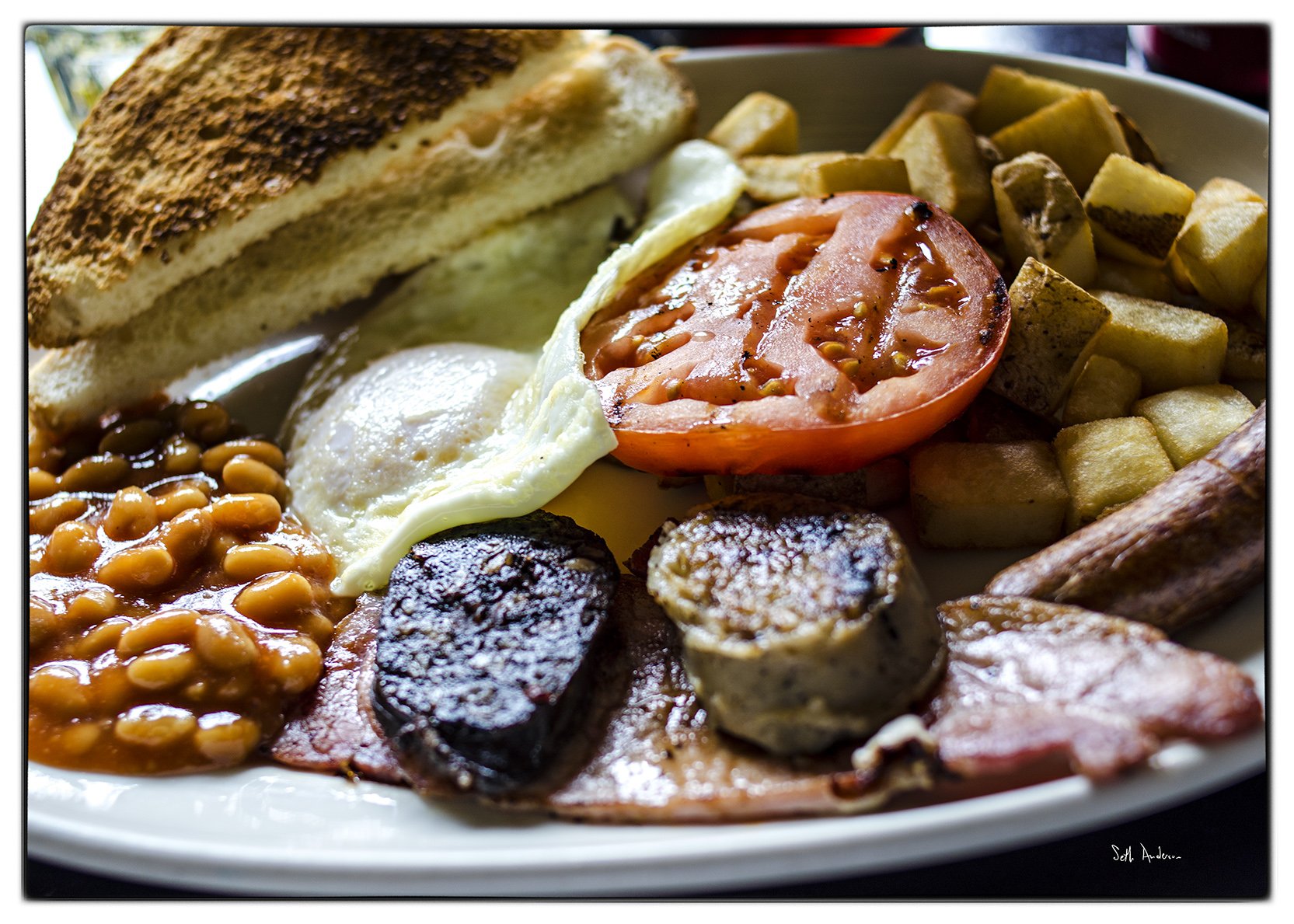 Not only that breakfast is the most important meal of the day, the full-on, serious working-class Irish breakfast could just about be the only dish during your stay. Seriously, they actually started serving half portions because some people end up in a food coma before getting through half of it. It feels like there isn't a plant or animal in Ireland that hasn't contributed to what is on your plate. Meat comes in various shapes and sizes, from sausages and rashers to puddings, accompanied by various vegetables fried in butter, mushrooms, eggs and sometimes baked beans, served with potato or soda bread. After the meal a three-day walk is suggested, or heavy farm labour. Your choice.
Irish stew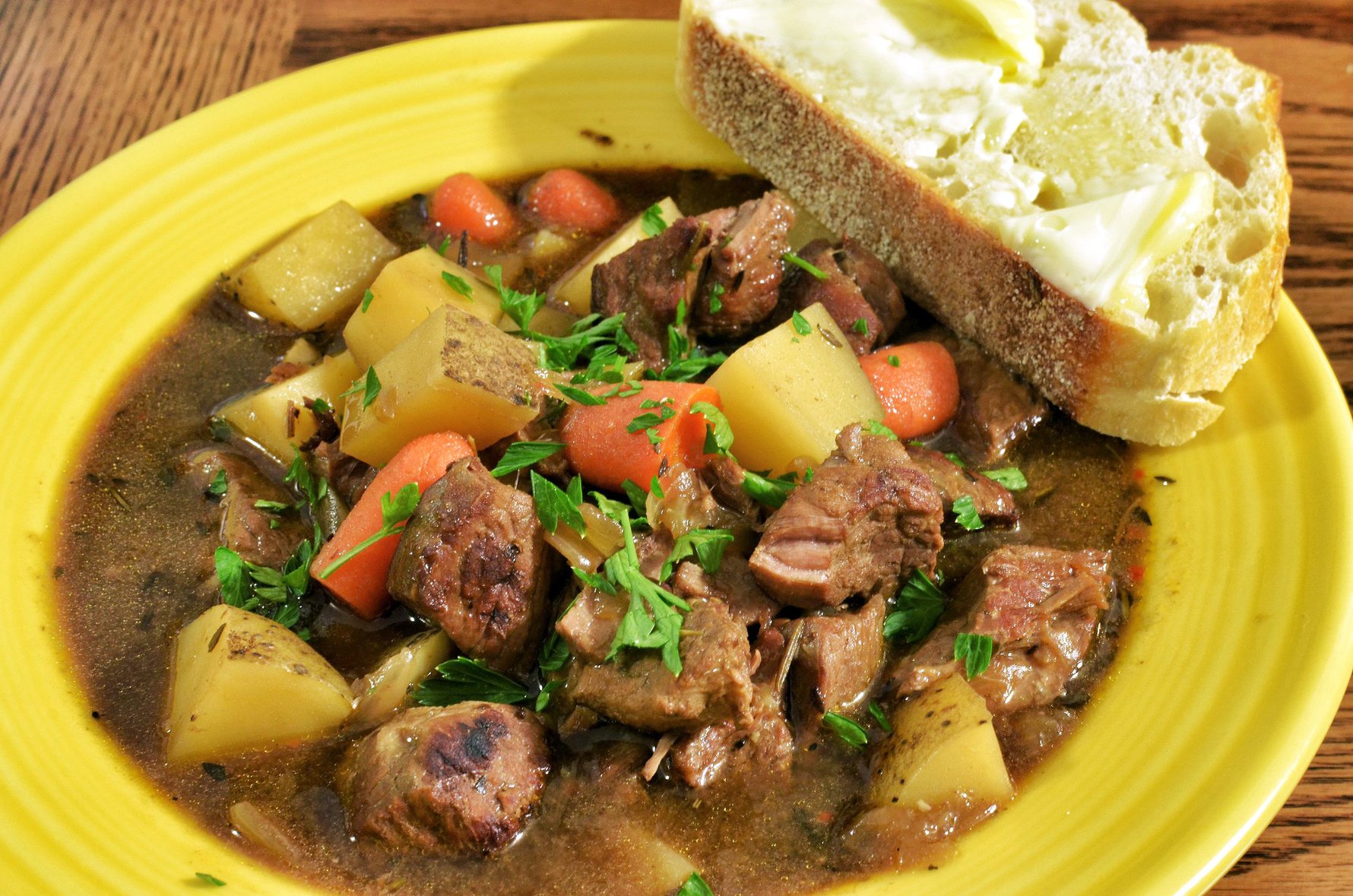 So basically what you're going to need is a bottle of Guiness. Make that two, because well, we all like to sip something while we are getting ready for the culinary art. And isn't it beautiful when you can cook with alcohol? Then you're going to need some lamb, mutton or beef, vegetables, spices and a kitchen. Which you probably don't have access to, so forget all this warming up and just head over to some restaurant. Unless you're insisting. In that case, where were we? Oh yes, potatoes and carrots are always lying around somewhere in the country, for the bay leaves, thyme, parsley and garlic maybe you should raid someone else's kitchen or head to some local market. Throw it all in and simmer. And don't keep all the Guiness to yourself, you cheeky old bastard! Throw some in! But seriously, don't do this at home. Check online for a better recipe. This is just to lure your mouth and mind into craving for this relatively healthy dish. Some stew detox will be needed after that Irish breakfast. 
Colcannon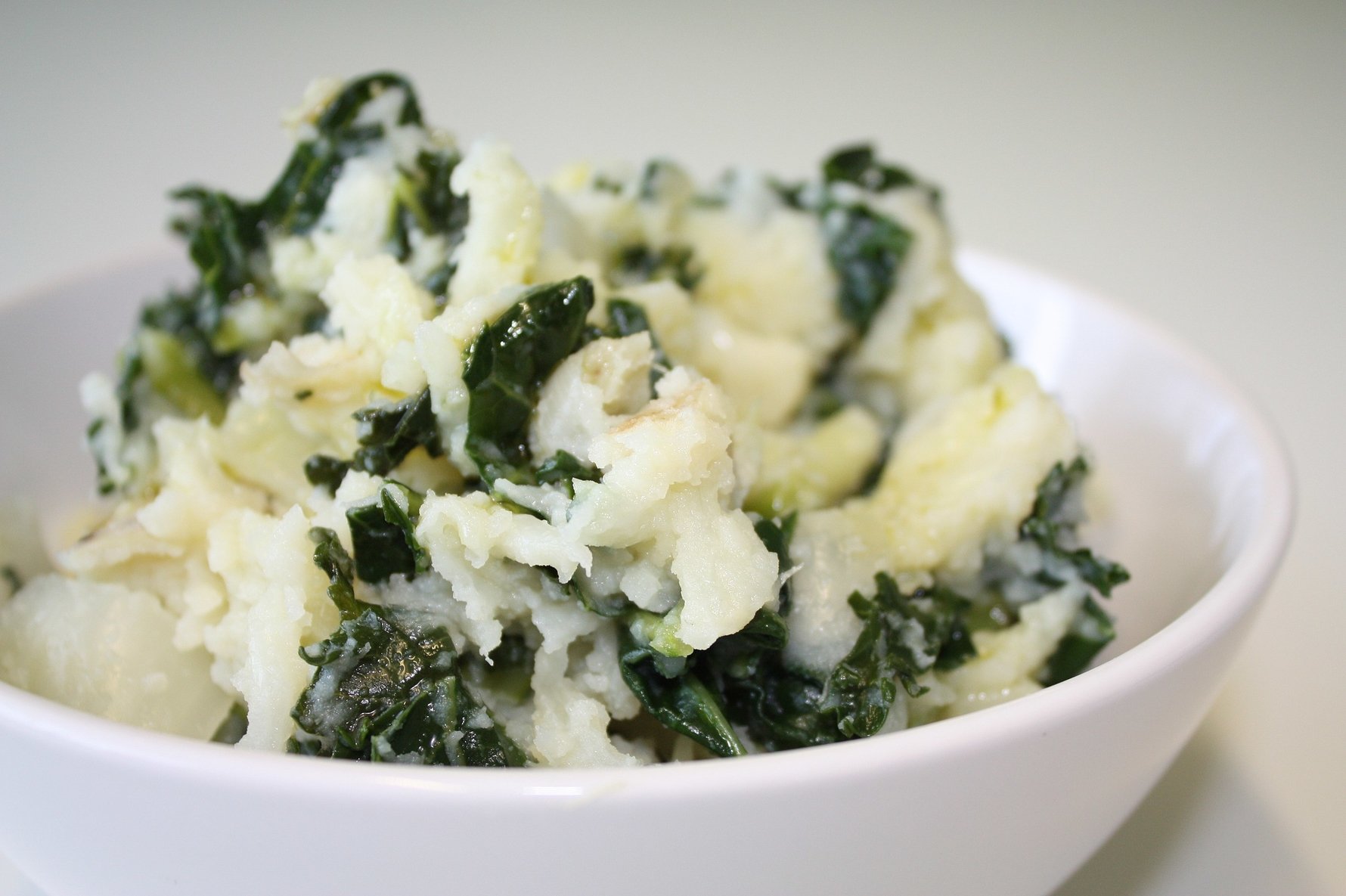 Simple but fresh and yummy, these mashed potatoes with kole (cabbage) and carrots, sometimes green onions or scallions cooked with a creamy milk and butter base is an Irish classic. In some versions sprinkled with bacon and served with soda bread, this dish can stand on its own or accompany a more meaty plate. They say the smell reminds them of home. 
(Shell)fish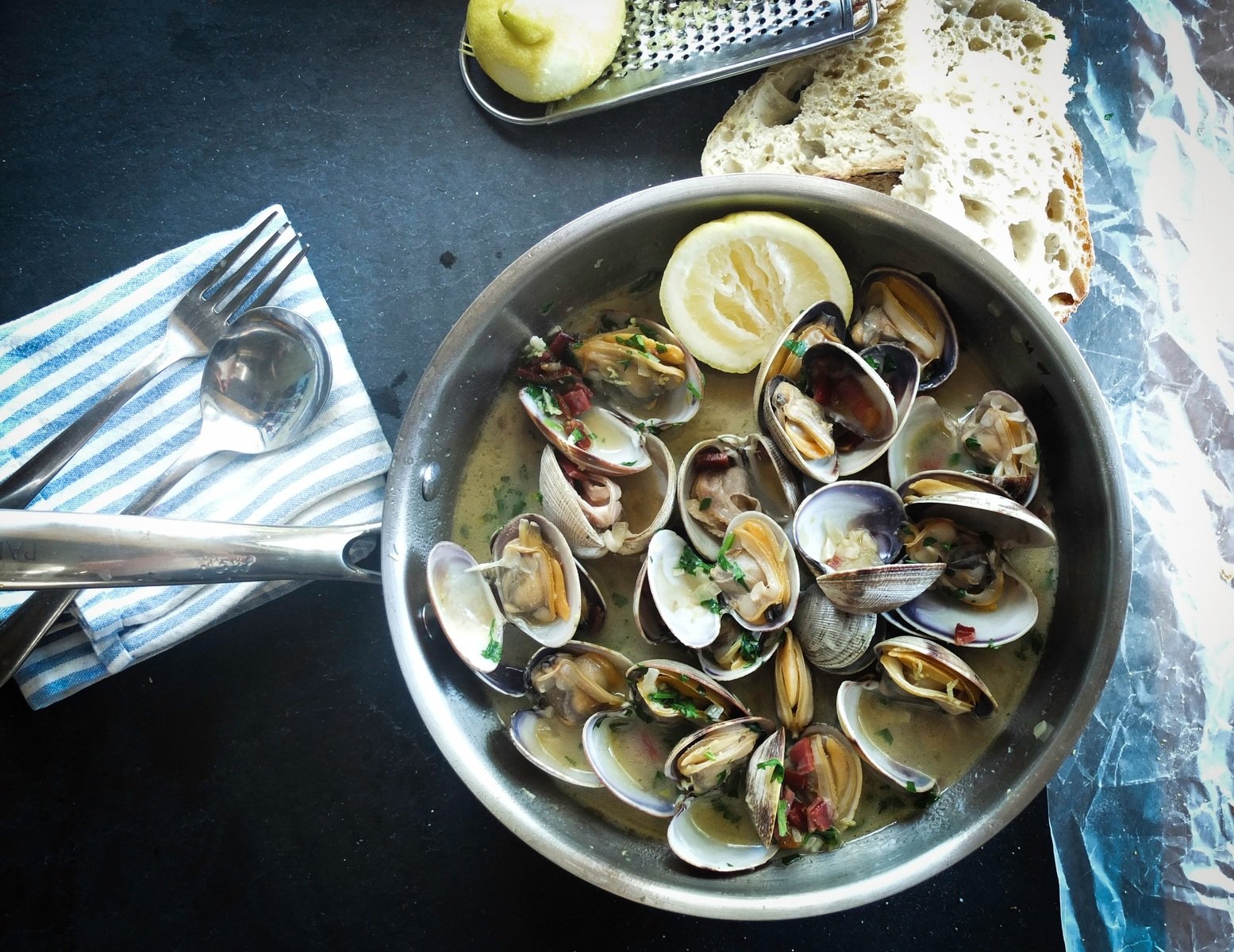 It's an island, for goodness' sake! Bring out the cockles and mussels! From the famous west-coast oysters of the Galway International Oyster festival to the Dublin Bay Prawns of the Dublin Bay Prawn Festival in not Dublin for some reason, but Howth, restaurants all over the country serve no shortage of fresh local seafood. And because in Ireland you're never far from the sea or the stew, we should mention the Irish Fish Chowder, a fishy stew delight consisting in various combinations of salmon, haddock, cod and/or mussels cooked in cream or cream cheese. These fish usually also show up in smoked versions, in case you're already suffering of a stew overdose.  
Boxty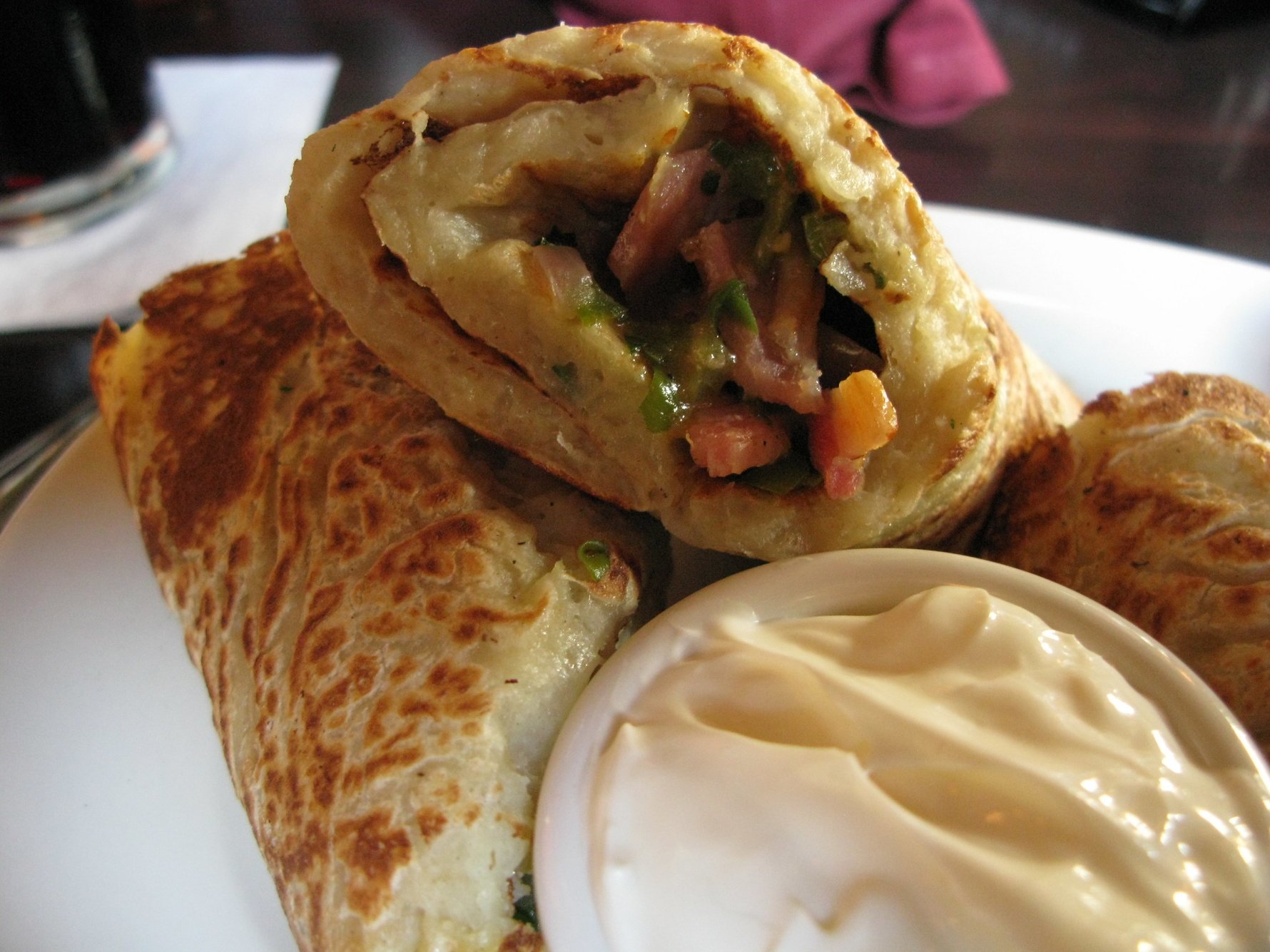 No, not yet done with the potatoes! The ingredient is just all over the place, and what inventive ways of using the same thing to produce such tasty varieties!  This time not mashed or boiled, but grated, mixed with buttermilk, baking soda, flour and sometimes egg, it is fried to produce a kind of pancake or dumpling. While the origin of its catchy name leads to food eaten by the poor, the potato in general known to be what kept the Irish working-class going after it was introduced from South America in the 16th century, this dish today is loved by all and used in hipster interpretations of the little bit ironic, but no less tasty blends of boxty with tortillas and chimichangas.