The joy of Mediterranean food is its simplicity, and you can't get much simpler than the humble sardine. A staple diet of poor fishermen's families for generations, sometimes looked down upon by those who think paying ten times more guarantees ten times more satisfaction, the sardine is beginning to take her rightful place as the queen of the sea.

They say there's no better place to eat sardines than right on the fishing boat. Able seamen rinse them in seawater, dip them in flour, chuck them into a pan of boiling oil, drain and salt them and peel the juicy white flesh off the bone, throwing the remains to the gulls. Try this at home - use plenty of good quality, strong, extra virgin oil. Buy bags of fresh sardines outside the fish market for 3€.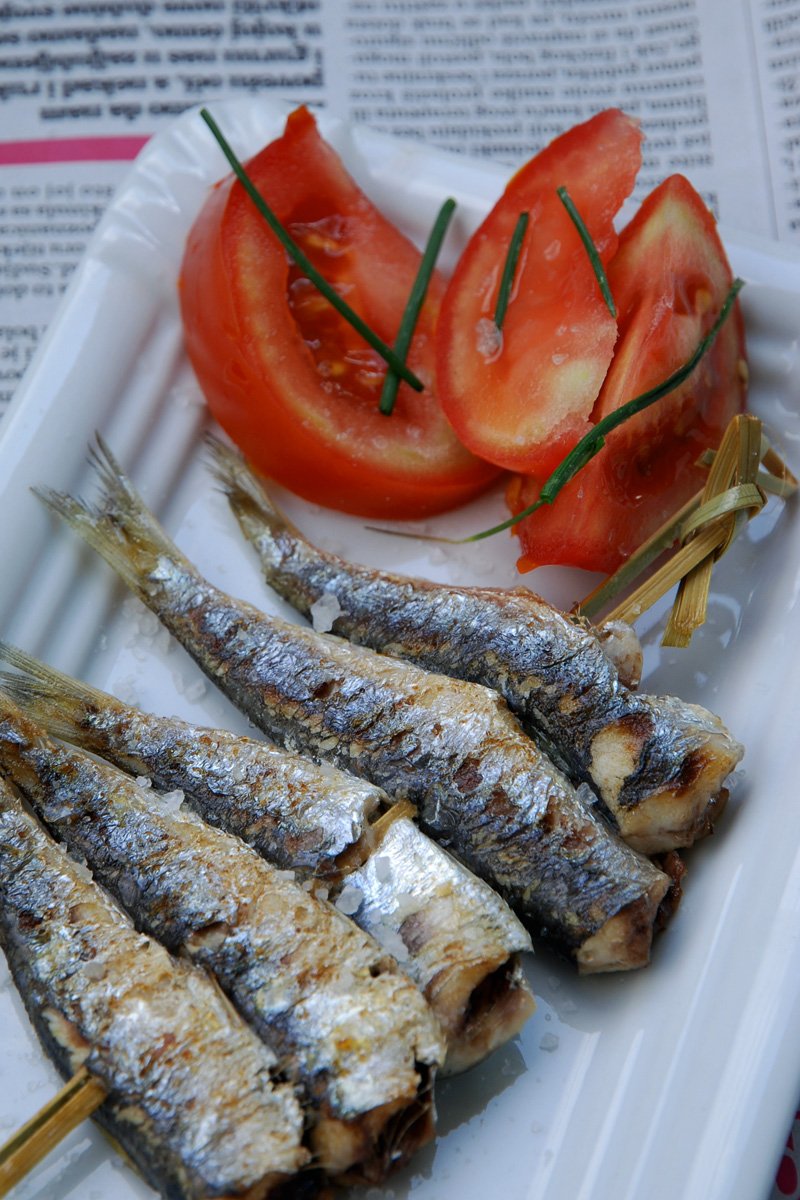 A rather more refined way to eat sardines is grilled in a special wire rack over charcoal (or threaded onto twigs if you're nimble). Don't get fussy with them - leave the first side to cook, turn once or twice only, and then coat them in olive oil and salt. Eat with your fingers with hunks of fresh bread, local tomatoes and red wine.
When the festa is in town, you'll have the opportunity to try sardines at stands throughout the city. And in a good konoba (traditional fisherman's restaurant), you can try any number of alternative ways to eat these little bundles of goodness: salted, marinated, or eaten cold in a paté or a salad.