Known domestically as the 'cradle of the Polish state', it should come as no surprise that the region of Wielkopolska (ENG: Greater Poland) is packed with historical attractions as well as the picturesque geography that is as beautiful as the nation's founders saw it a millennia ago. Browsing the list of things to see in Greater Poland will always be topped off by the may gorgeous historic city of Poznań, the regional capital, but it certainly doesn't stop there. Gniezno, home to the first kings of Poland, is just 50km away and is unassuming in size, but certainly not in the content of local sightseeing! Further north, the open-air museums at Ostrów Lednicki and the nearby Wielkopolska Ethnographic Park offer a glimpse into Poland as it was in centuries past.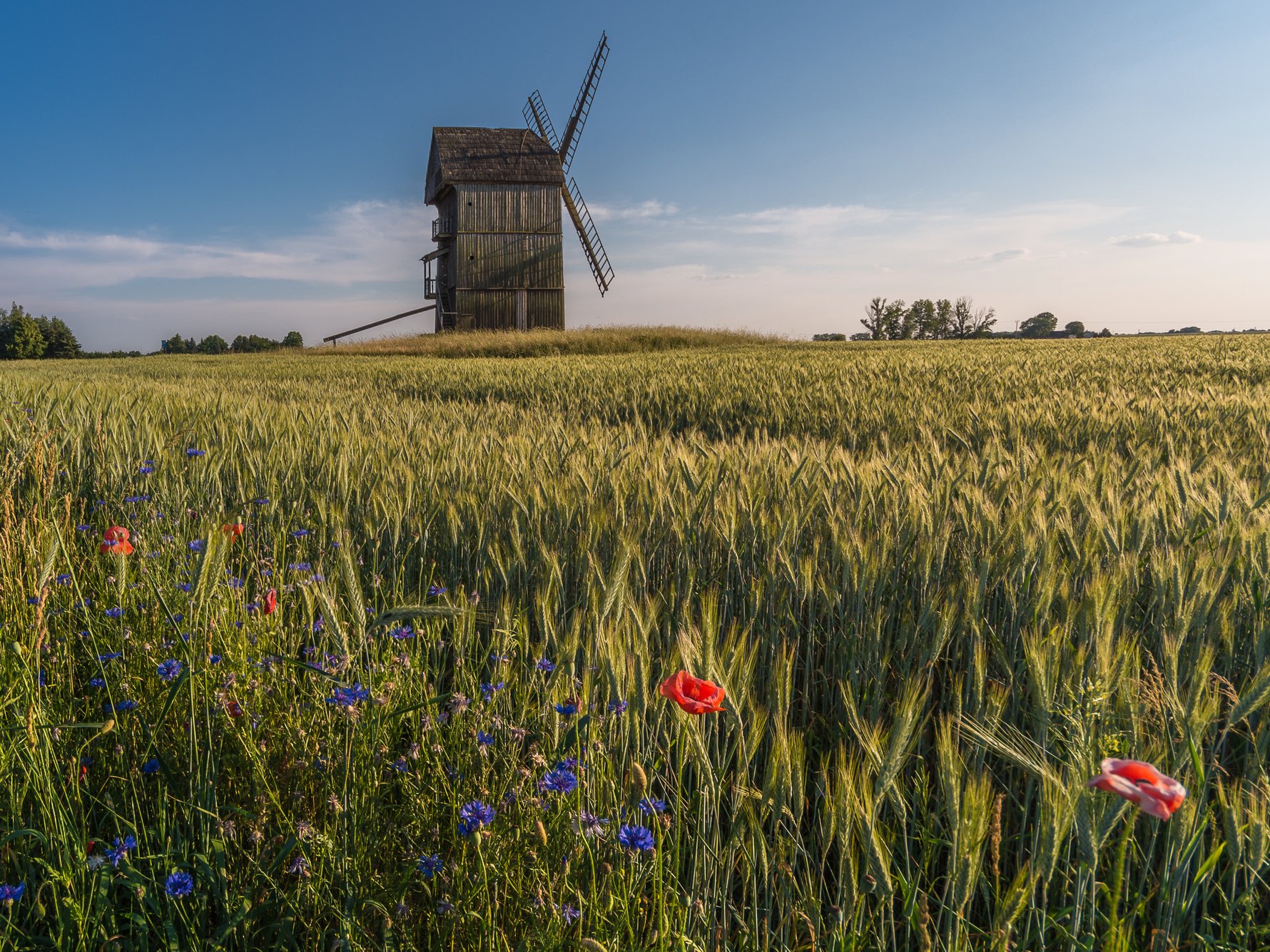 On the other end of the spectrum, Kłodawa Salt Mine has been operating since the 1950s and tours through the site offer visitors a uniquely subterranean experience! Speaking of 'unique', Greater Poland is the only place we know of that has a rock music museum in an old granary building! Try topping that! Greater Poland has been the home of a number of prominent aristocratic families and Polish royalty, thus you can find a number of palaces, estates and castles in Kórnik, Rogalin, Jarocin, Rydzyna and Gołuchów. Those looking to experience the natural wonders of the region need not look far: Greater Poland National Park is unique collection of from post-glacial lakes, surrounded by dense pine forests - a truly spectacular location! Likewise, in west of the region, the Land of 100 Lakes is an attractive getaway for those looking for peace and quiet at a waterside location. Other historic cities in the region, like Kalisz and Leszno, are all worth a moment of your time, especially if you're looking to escape the rat-race of bigger Polish cities! This is also an opportunity to sample regional Greater Poland cuisine and at better prices than in Poznań!

The majority of visitors who take a chance on the wonderfully-rich region of Greater Poland are most to likely end up in Poznań at some point! The voivodeship's capital city is crowded with churches, cobblestones and colourful burgher houses, Poznań's Old Town is a collage of architectural styles stuffed with soaring historical monuments, esoteric museums, art galleries and theatres, and more than its fair share of restaurants, bars and cafes. A major cultural and economic centre, Poznań has earned an international reputation as a city of trade fairs, its success stemming partly from its convenient location as a mid-way point on the road from Paris to Moscow (If you plan to arrive during a trade fair, we can't over-emphasise the importance of securing a sound place to sleep in advance). However, Poznań it's not all about business. Over 130,000 people, some 20% of the population, purport to study here at some institute or another, lending a defiantly young and vibrant atmosphere to the streets. It seems overly obvious, but it's not a bad place to start exploring Greater Poland! For more on the region's capital, visit our city page for Poznań!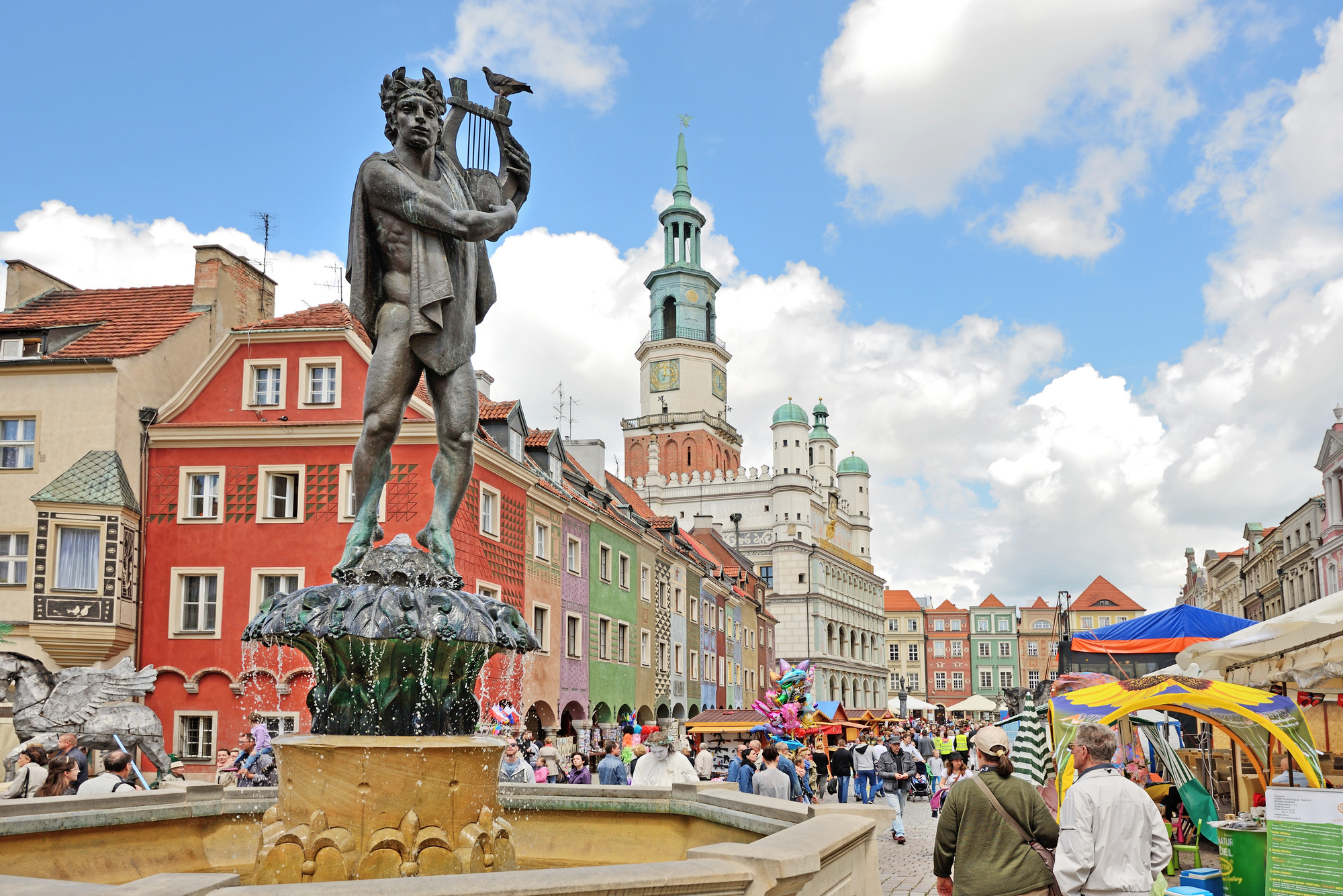 GNIEZNO - POLAND'S FIRST LEGENDARY CAPITAL!
If you've ever wondered where the whole Poland thing began, you need not look any further than Gniezno - the Polish City Of Kings. A picturesque town lying 50km east of Poznań, this was effectively Poland's first capital until the seat of power shifted to Kraków and then, much later, Warsaw! However, for more than a millennia, Gniezno has remained an important centre of worship and to this day is still regarded as Poland's ecclesiastical heart. For the visitor, it is an intriguing town full of spires and cobbles, a superb medicine to the frantic flap of urban Poland. It's an easy day trip from Poznań and you can get there with relative ease from most places in Poland. Sightseeing in Gniezno is, of course, centred around the historic foundations of the Polish state and the importance of educating the youth of these sights means that there's plenty of options for kids and young families! Essential sights here include Gniezno Cathedral, which is quite probably the site where original Polish ruler Duke Mieszko I was baptised, and its impressive bronze doors that chronicle the life of St. Adalbert (Wojciech in Polish) who was martyred while on a mission to convert Pagan Prussians on the Baltic coast. Poland's first dynasty of rulers, the Piasts, have been brought to life in the form of action-pose sculptures around Gniezno's old town. Together with small-scale models showing the different iterations of buildings and city layouts, this tourist trail is known as The Royal Route and can be tracked on a mobile phone app!

While other similar sights in country's south may steal the limelight, the Salt Mine at Kłodawa is a lesser-known attraction of the kind that is an absolute must-visit during your trip through Greater Poland. Why? Firstly, it's the deepest underground tourist route in the world. Secondly, it's a saltmine that, unlike others in Poland, is still very much in operation! Thirdly, it's the only mine in the whole of Europe that produces pink salt (y'know, the kind that we think only comes from the Himalayas!) However, it's the overall experience of touring through the mine system that is truly memorable. After descending the mine shaft via an elevator that travels at a dizzying 10km/sec, your journey opens up into the massive caverns of salt, lit with beautifully-coloured lighting to accentuate the size and ambience of this historic site. The track leads down numerous tunnel ways, tinged with strata of pink and white, and passage-ways lined with relics of mining technology that were previously used in this system. All the while you inhale the distinct aroma of 250-million-year-old pink salt, which they claim is rather good for your health! Most curiously, there are numerous places of worship along the way, and by far, the most moving sight during this tour is the Chapel of St. Kinga, beautifully carved out of salt and amazingly-preserved 600 meters below ground, where it still offers comfort and a symbolic light in the unfamiliar darkness of the mine shafts.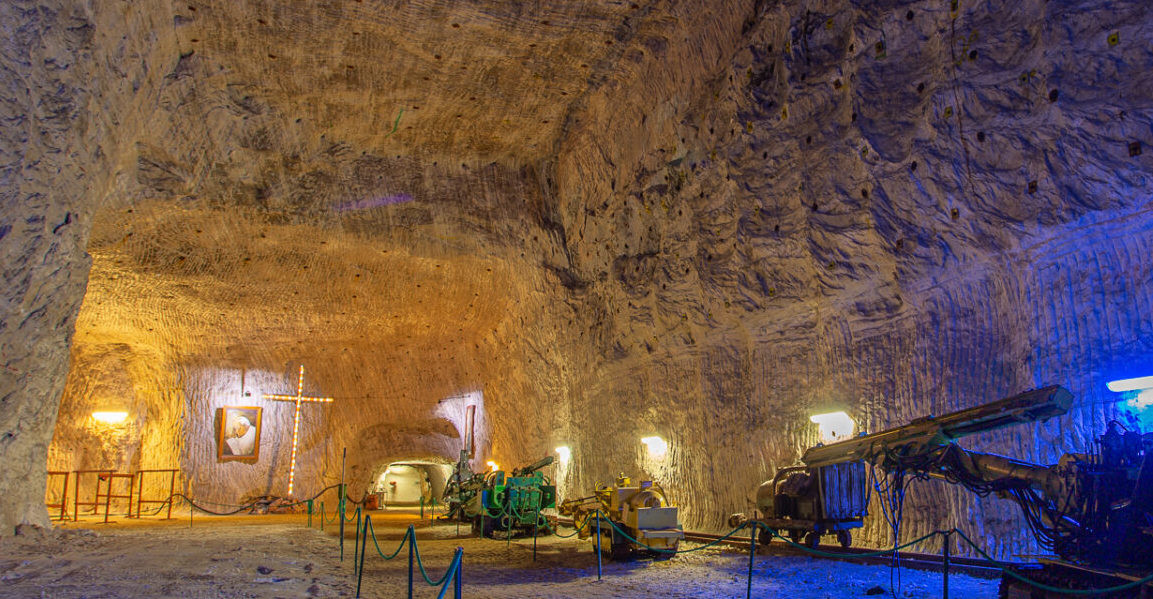 Found between Poznań and Gniezno, a trip to Lake Lednica allows the opportunity to visit the Museum of the First Piasts – Poland's largest open-air museum. Situated on an island, tourists get to wander around the 10th-century ruins of a castle and church once used by both Mieszko I and his son. Once connected to the mainland by a pair of bridges, the fortress is thought to have seen action during Czech invasion of 1038. A very short distance away is Wielkopolska Ethnographic Park, that has recreated a 19th-century village, highlighted by some of the bygone-era windmills that once dominated the landscape. With historic reenactors leading the cast in numerous events going on throughout the year, this is a great opportunity to time travel and experience the pre-industrial past of Central Europe!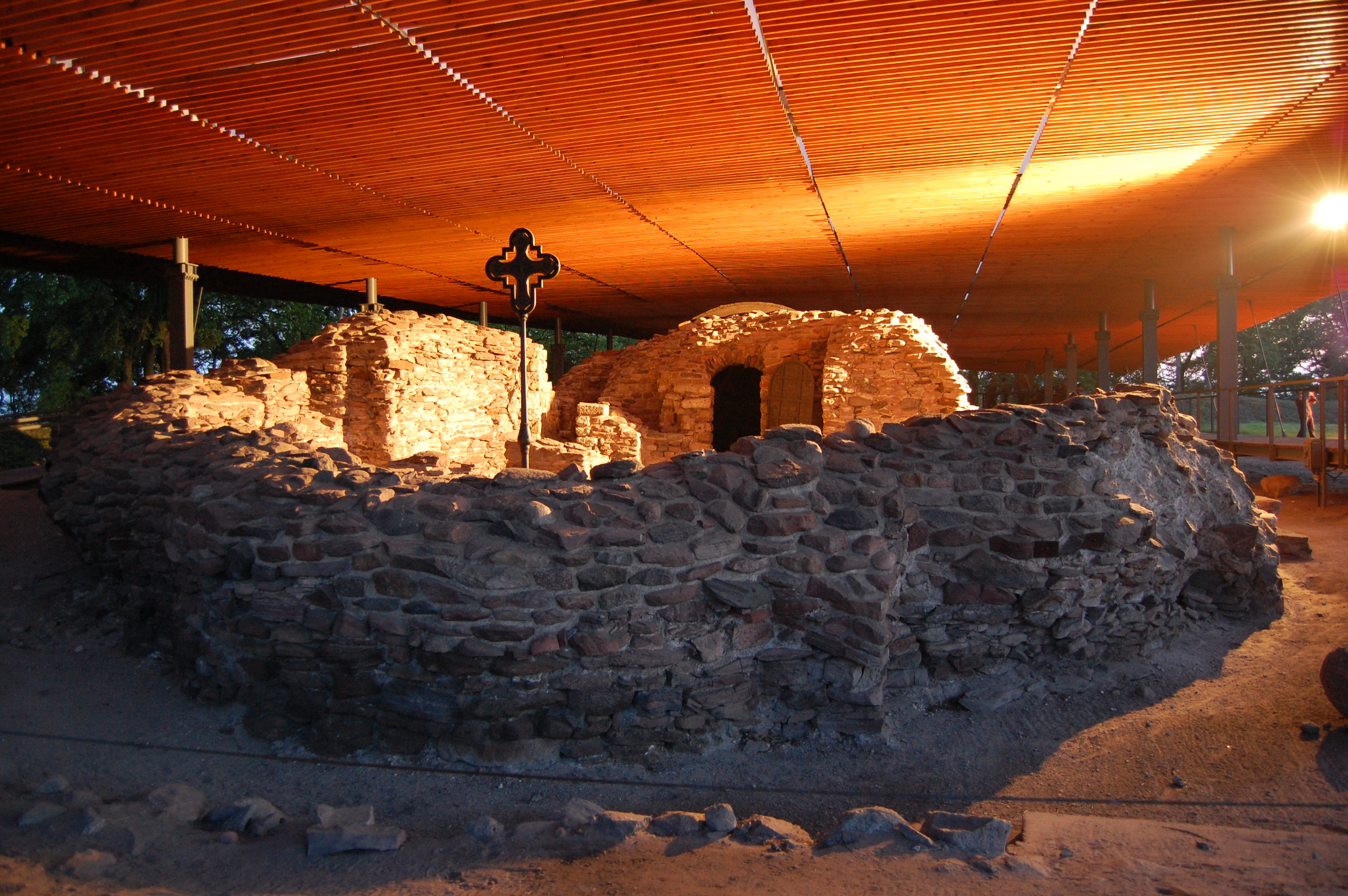 Down in the lower-eastern part of Greater Poland, Kalisz is the second-largest city in the region, situated on a fork in the Prosna river. Similar in age to Gniezno and Poznań, Kalisz has many shades to its history, being a Piast stronghold, later falling within the Holy Roman Empire and, after Napoleon went through, it was, at one stage, one of the most western cities in the Russian Empire! Aside from its presence during the rise and fall of many-a-European-empire, the city is famous for Andruty Kaliskie (ENG: Kalisz Wafers), which are characteristically round, flat and rather sweet! First cooked up here in the 19th century and now an EU-listed regional specialty, you can still find Kalisz Wafers all around town and a visit to the region is not complete without taking a bite! For orientation, not to mention exercise and your daily Insta post, visitors are encouraged to ascend the tower of the city's ratusz in the middle of Kalisz's picturesque old town and take in the views. Those feeling a tad too walk have the option of cruising around the historic centre in the passenger seat of a charming communist-era bus - quite nostalgic!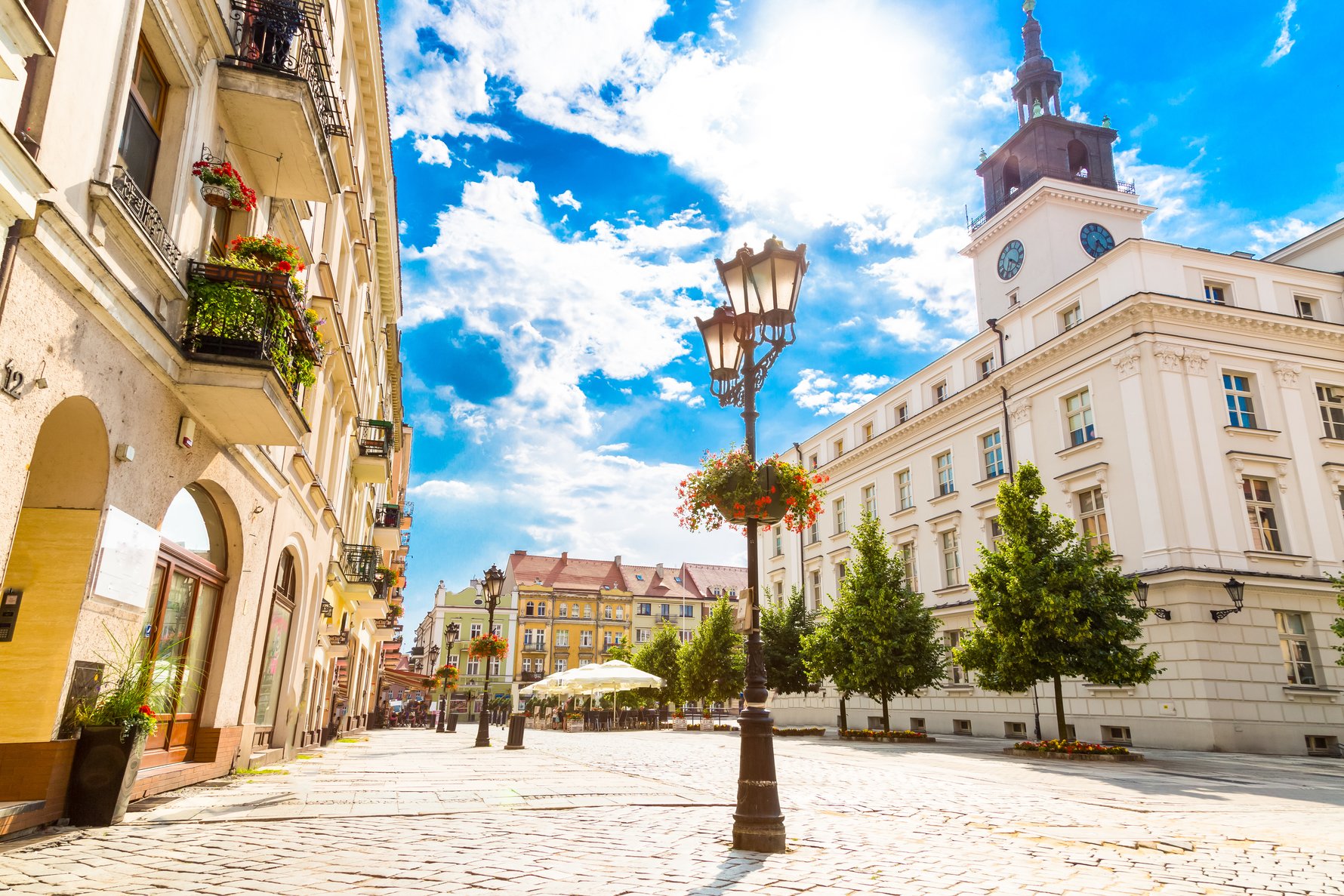 Heading outwards in a north-westerly direction, you will come across a half-bordered by a 'planty', similar to the one in Kraków, which now traces the old defensive walls of Kalisz's medieval period. In fact, you can still see sections of it and, as as you follow it around to the east, you will eventually spy a quaint little drum-tower called Baszta Dorotka (Dorotka Tower), named after a local legend of a girl who fell in love with a shoemaker and was subsequently imprisoned here by her local-bigwig daddy. Your adventure along the perimeter of greenery will eventually take you through the tranquil grounds of the city park, before your encounter with the Prosna riverside. Keep an eye out for the Bogusławski Theatre, the third oldest in Poland and columned architectural beauty that looks like it's sinking into the river! Upon your triumphant return to the centre of Kalisz, make sure your big entry is over the pretty little Most Kamienny (PL: Stone Bridge). Elsewhere in town, you can find Museum Osiakowskich sports a fantastic collection of 'ordinary objects' from Kalisz's more-recent past.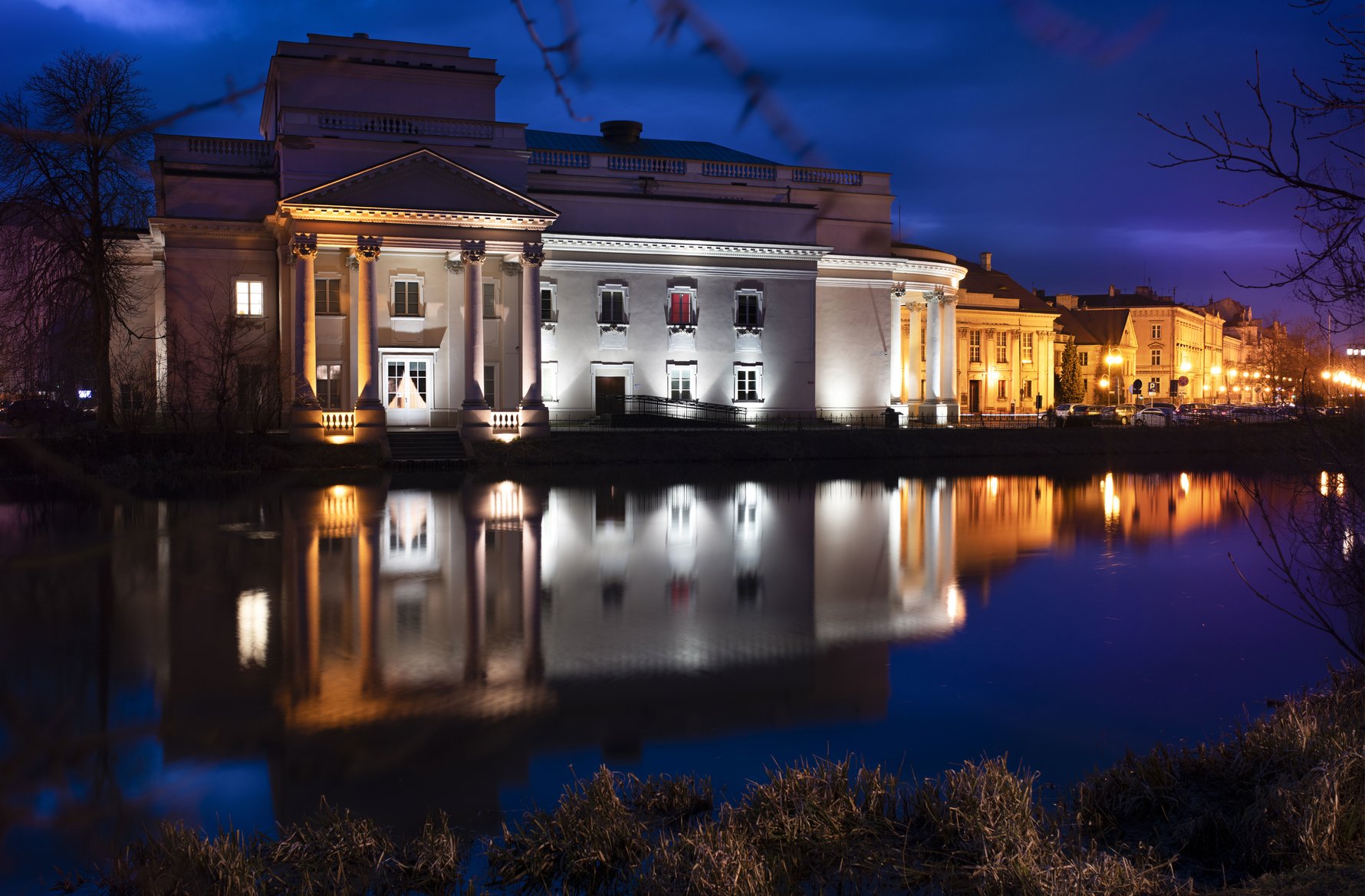 More than four centuries in age, the castle in Gołuchów is one of the most visited monuments in Wielkopolska. Resembling something you'd expect to find in the Loire Valley of France, this romantic manor house was the home of a number of influential families throughout the years and, in the nineteenth century, part of the castle was allocated as a museum space, specifically exhibiting works of Polish and European art, from the estate's private collection. It's also the unlikely location of a bunch of ancient Greek vases, another interest pursued by the former owners. As a branch of the National Museum in Poznań, visitors are encouraged to make the journey out to Gołuchów and witness this truly remarkable place. If you find yourself unexpectedly crashing a wedding photo sessions, which is to be expected since everything looks so damn romantic, you can escape to the equally-stunning landscape park that surrounds the area. Here, you will also find an animal farm, which spotlights the symbolic Polish Bison, as well as a few Polish ponies, fallow deer and wild boars thrown in to the mix as well!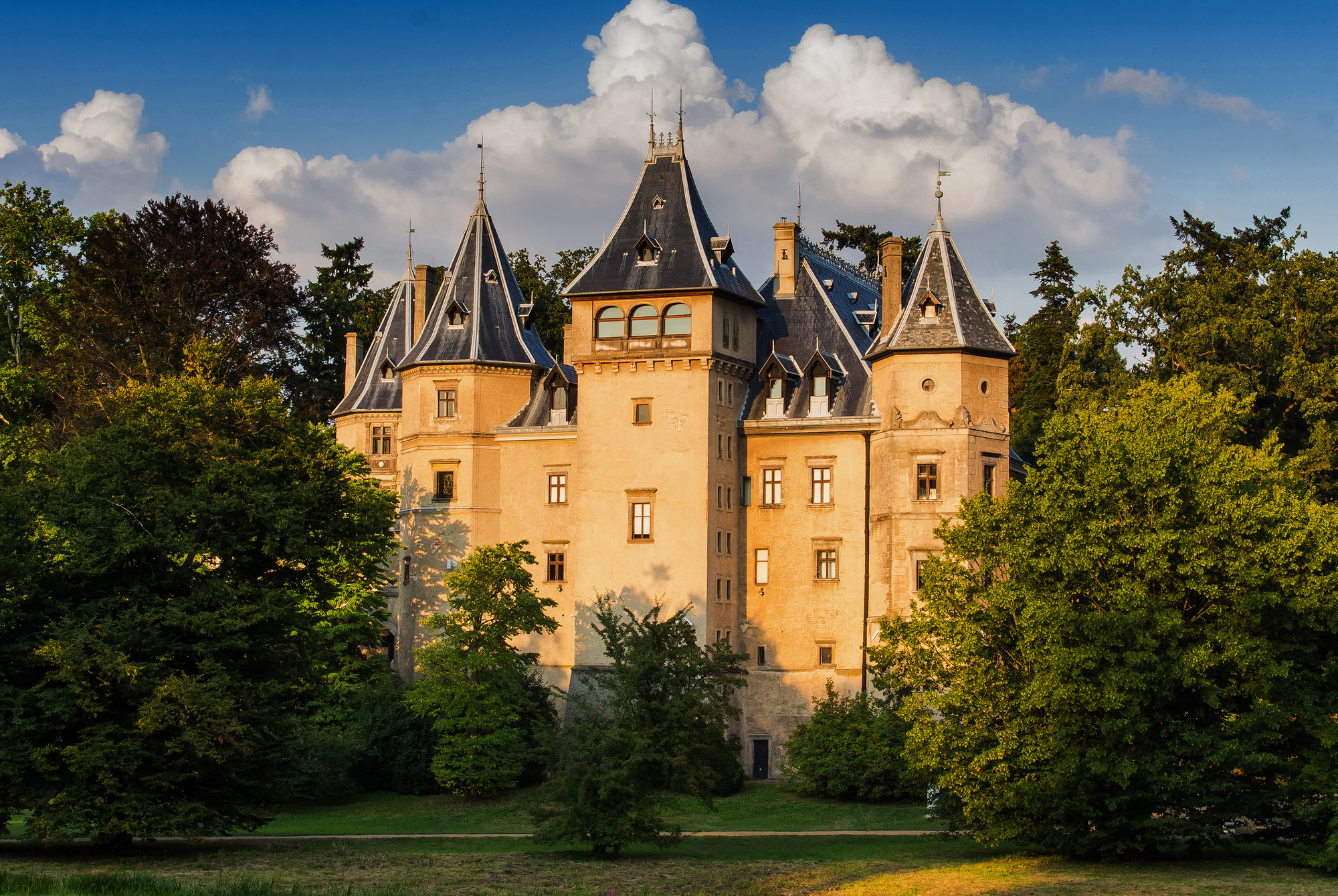 The town of Jarocin has many common features with other historic centres in Greater Poland - a fantastically-big Palace and surrounding parklands, a colourful market square with an architecturally-impressive town hall in the middle and a quaint-looking church on the corner. However, we bet you've never heard the one about the rock and roll museum in the old granary warehouse! Yes, you heard us correctly: The Granary of Polish Rock Music is a museum dedicated to the history of Polish rock music, as well as the Jarocin Festival, Poland's first-ever rock music festival, which debuted back in 1970 and still continues to this very day. While the granary building's exterior looks relatively plain and unassuming, the interior could not be more different: the dynamic music history on display is accompanied by rich multimedia content and displays. You can listen to the music, you can watch live footage and music videos, all the while celebrating Polish rock music, an unlikely scene that was brave enough to take the stage and make a lot of noise in the European communist bloc. Consequently, domestic rock music has remained hugely popular all over the country, and Poland's biggest musical exports to date are, by far, the loudest and most obnoxious you can think of! Jarocin also has a nice little mural trail, as the local government are cool enough to see how some paint and a bit of creativity can really give a place some extra flare.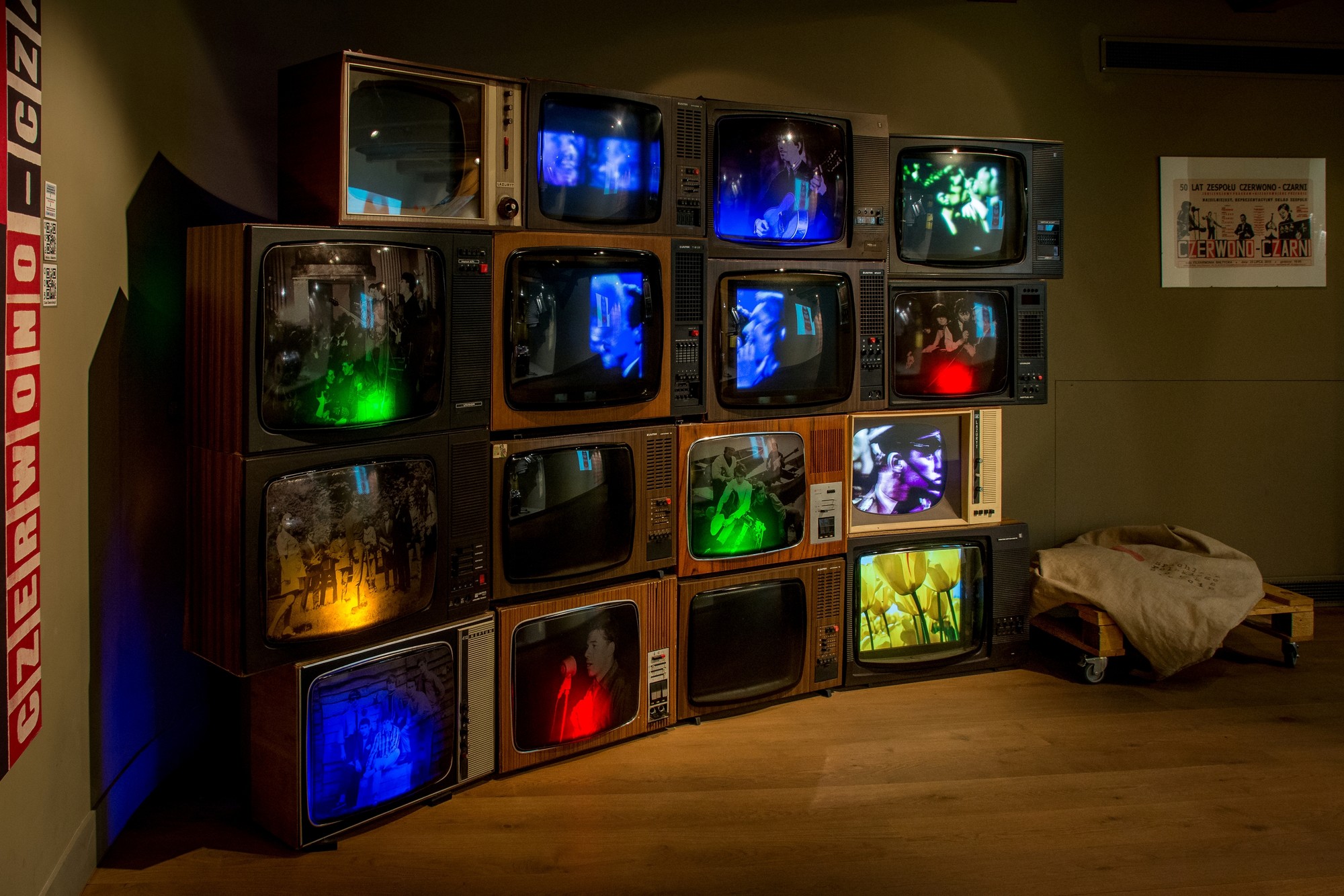 Penned in by lakes and forests, Kórnik is your signature Greater Polish provincial town with a number of pretty old buildings, all of them overshadowed by an impressive neogothic castle. This ideal backdrop for a supernatural horror film was originally built at the tail end of the 14th century by the Górka family, and the corridors of this eccentric manor house offer a marvellous trip through time, with furnishings from various centuries and treasures gleaned from all corners of Poland and further abroad. One of our favourite pieces of decor are the 71 coats of arms of the Polish aristocracy that are featured on the wooden ceiling of the dining hall! Kórnik is also an important seat of academia, and the library found inside the castle rates as one of the top five in Poland. Founded in 1828, it boasts over 400,000 tomes, the prize possession being the Order of Benedict, a 9th-century manuscript - the oldest in Poland. Also available for viewing is a first edition of Copernicus' defining work, De Revolutionobis, and a 16th-century bible penned in twelve tongues!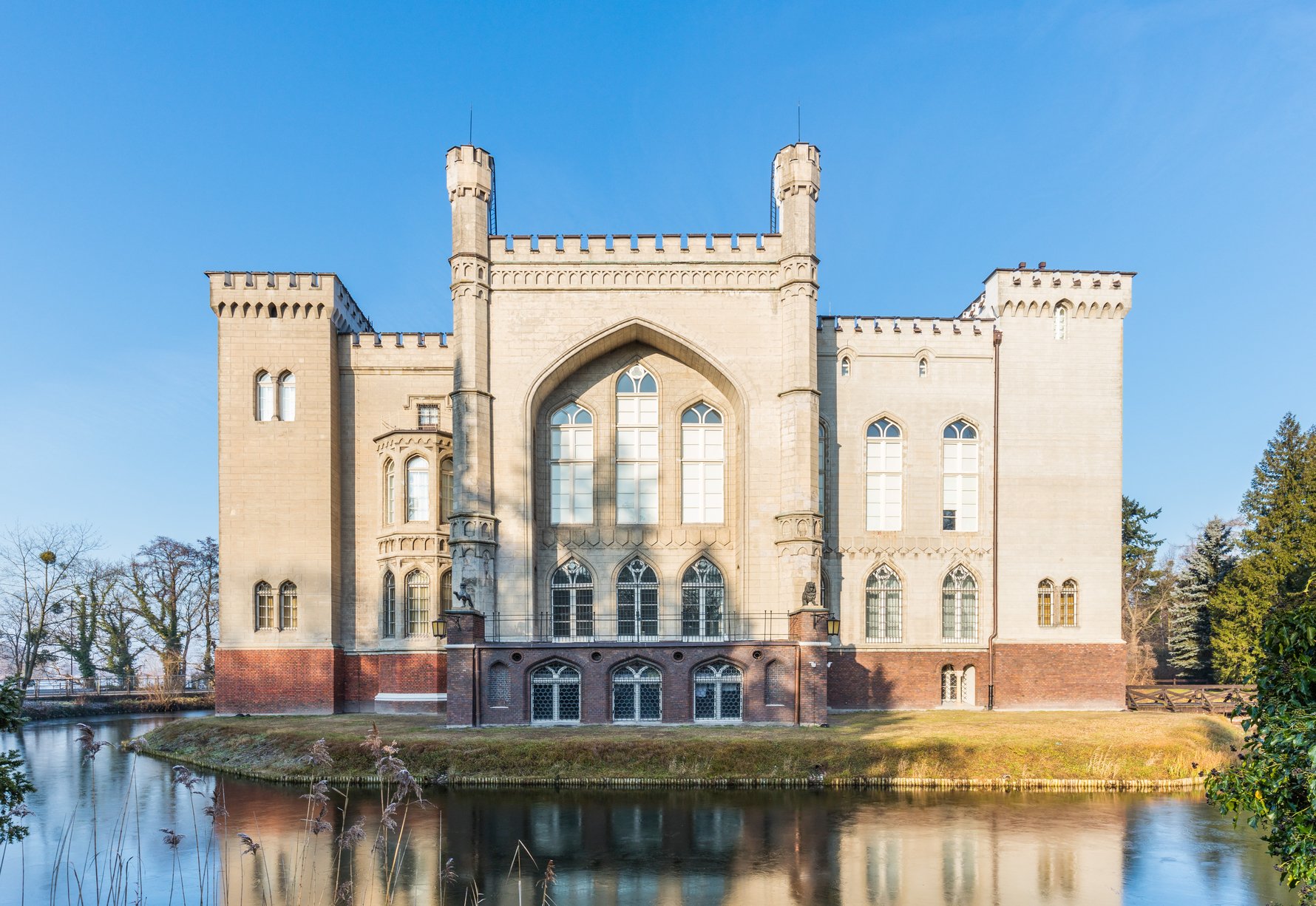 Having toured in and around the castle grounds, don't make the mistake of ignoring the Arboretum outside. The fifty-hectare site offers an unforgettable walk through dazzling trees and flora from far away as China and other exotic locations. Winding pathways and heavenly corners of garden space lead you through the park grounds, providing many memorable scenes and Insta opportunities, regardless of the season you're visiting in (We must confess, it's particularly stunning in Autumn!) Linden trees, dating back 300 years, line the Arboretum's main route, taking you around the various lakes and rivers. The park hosts a number of public events throughout the year, including the 'The Flowering of the Lilacs' in May, which gives you exclusive access to a generally off-limits part of the site to see the new batch of Lilacs, Rhododendrons and Azaleas in bloom! Later on, if you need to rest your eyes, you can head along to one of Kórnik's provincial bars, or get active and indulge in wake boarding or a cruise on the lake.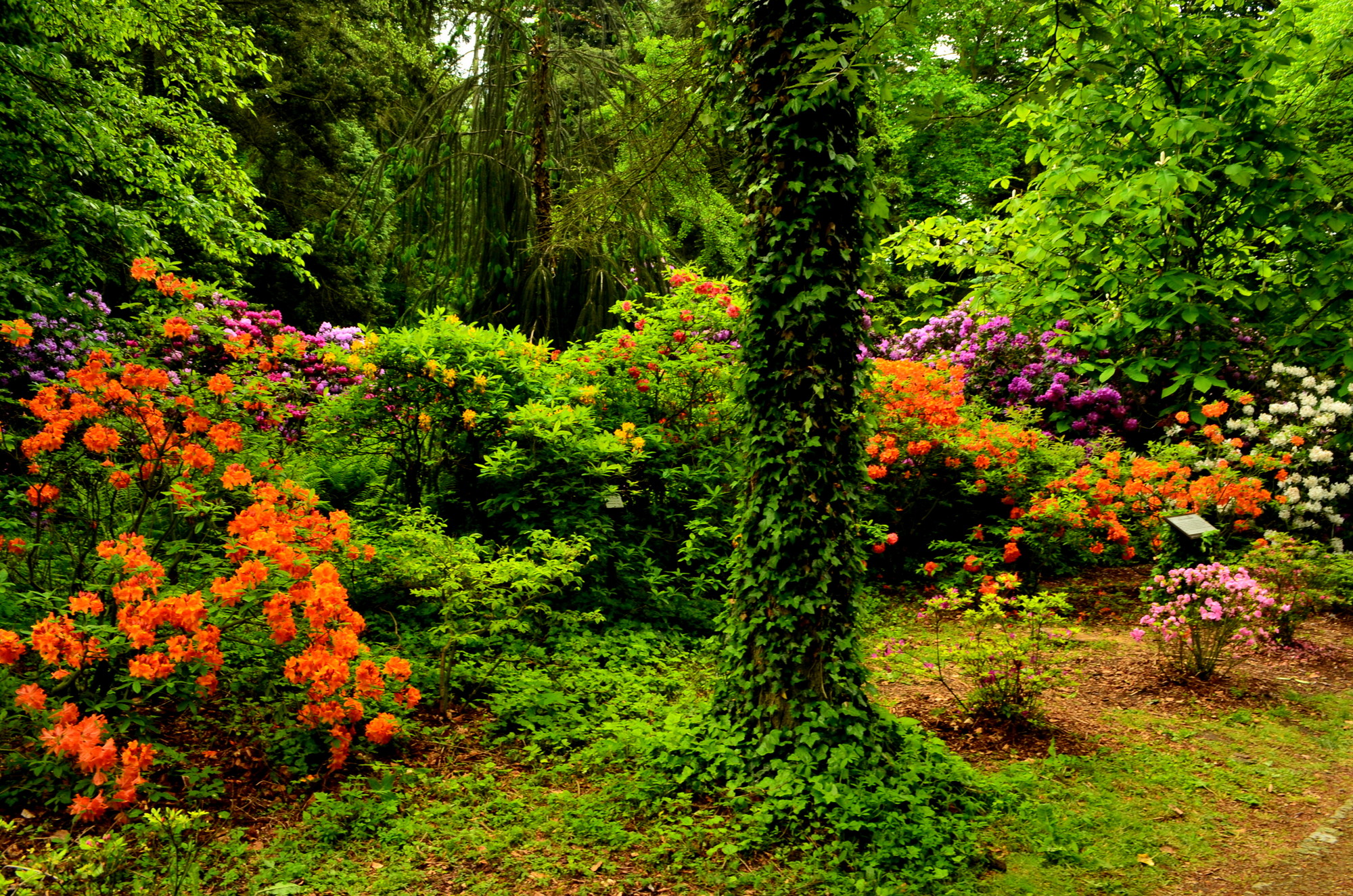 Found halfway between Poznań and Wrocław to the south, Leszno is a picturesque historic city that was home to a number of historic figures in Polish royalty, most notably the 18th-century King Stanisław I Leszczyński and his daughter Maria, who later became the Queen of France (the surname Leszczyński actually means 'from Leszno). It's also special for having a notably multicultural past, as, from the mid 16th century onwards, Catholics were living side by side with Protestants and Jews, both of whom had sought refuge from persecution elsewhere in Europe. For this reason, there are a number of interesting religious landmarks, including the Baroque St Nicholas' Church , the beautiful half-timbered building of St Mary's Calvinist Church, and the New Synagogue Of Leszno, which is one of the few Jewish religious buildings in Europe that survived the destruction of WWII. Like many 'old towns' that get in on these kinds of lists, one of the biggest draws of this regional city is their pretty-looking market square, which features a recently-renovated and rather lovely ratusz (ENG: town hall) building! However, Leszno does not just rely on the credentials of it's good-looking historic centre. They have commissioned artists to fill in the 'grey areas' with fantastically-vivid murals that relate to the culture and history of the city, and the number is growing annually!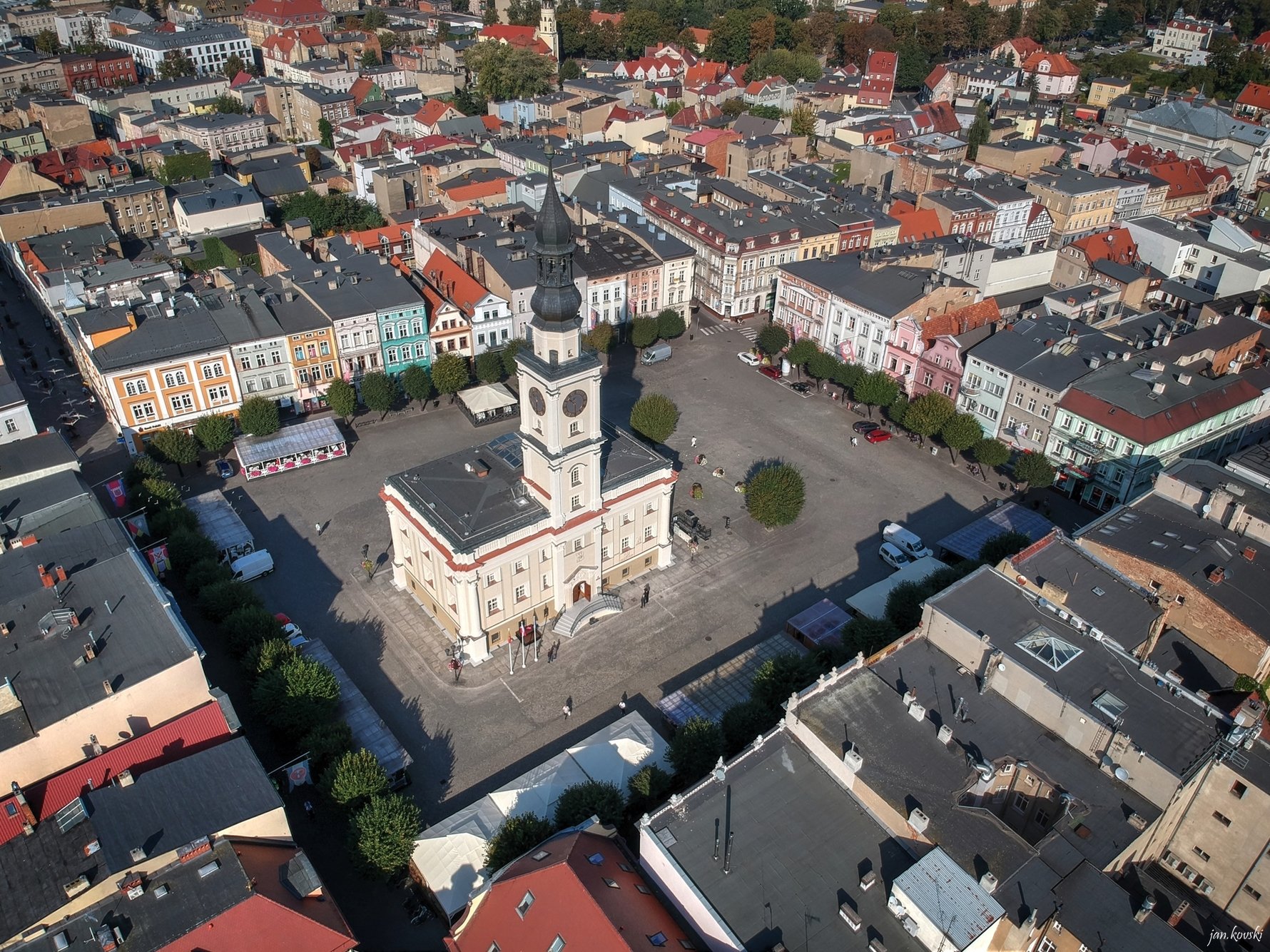 Outside of Leszno, there's much more to see and do. The city's airfield has a couple of tricks up its sleeve: it is home to the biggest gliding centre in Poland and holds mesmerising air shows several times a year. It's also where you can take a hot air balloon ride and enjoy the picturesque surrounds from the heavens above! In nearby Rydzyna, there is a mighty Baroque castle and grounds, which was once the residence of the aforementioned King Stanisław I and can now be visited as a hotel and restaurant! Dominating the landscape with three historic "goat" windmills dating back to the 18th century, the Museum of Milling and Agriculture in Osieczna is an open-air museum that also gives visitors a chance to experience the pre-industrial milling process - using old grinding mechanisms to produce flour and then baking bread with it! To the west of Leszno is Przemęcki Landscape Park, another fracture of lakes across a stunning nature reserve that offers some easy kayaking routes that are ideal for beginners.
 
Situated 19 km south of Poznań on the Warta River, Raczyński Palace is a huge Baroque complex, once owned by a prominent aristocratic family in Poland. While it's highly-impressive to gaze upon it from the front and/or back yard, inside you will find beautifully restored palace interiors, which include various furnished living quarters, an armoury and a coach house. Furthermore, the Palace at Rogalin is also the home of an art museum, which houses works by Matejko, Malczewski and French artists of the symbolist movement. Surrounding the palace grounds is the top area of Rogalin Landscape Park, which is famous for having the largest collection of oak trees in Europe. Indeed, some of the trees in this precious assemblage are more than 800 years old! There is even a trio of ancient bulbous oaks that have been named after the founding fathers of slavdom - Lech, Czech and Rus.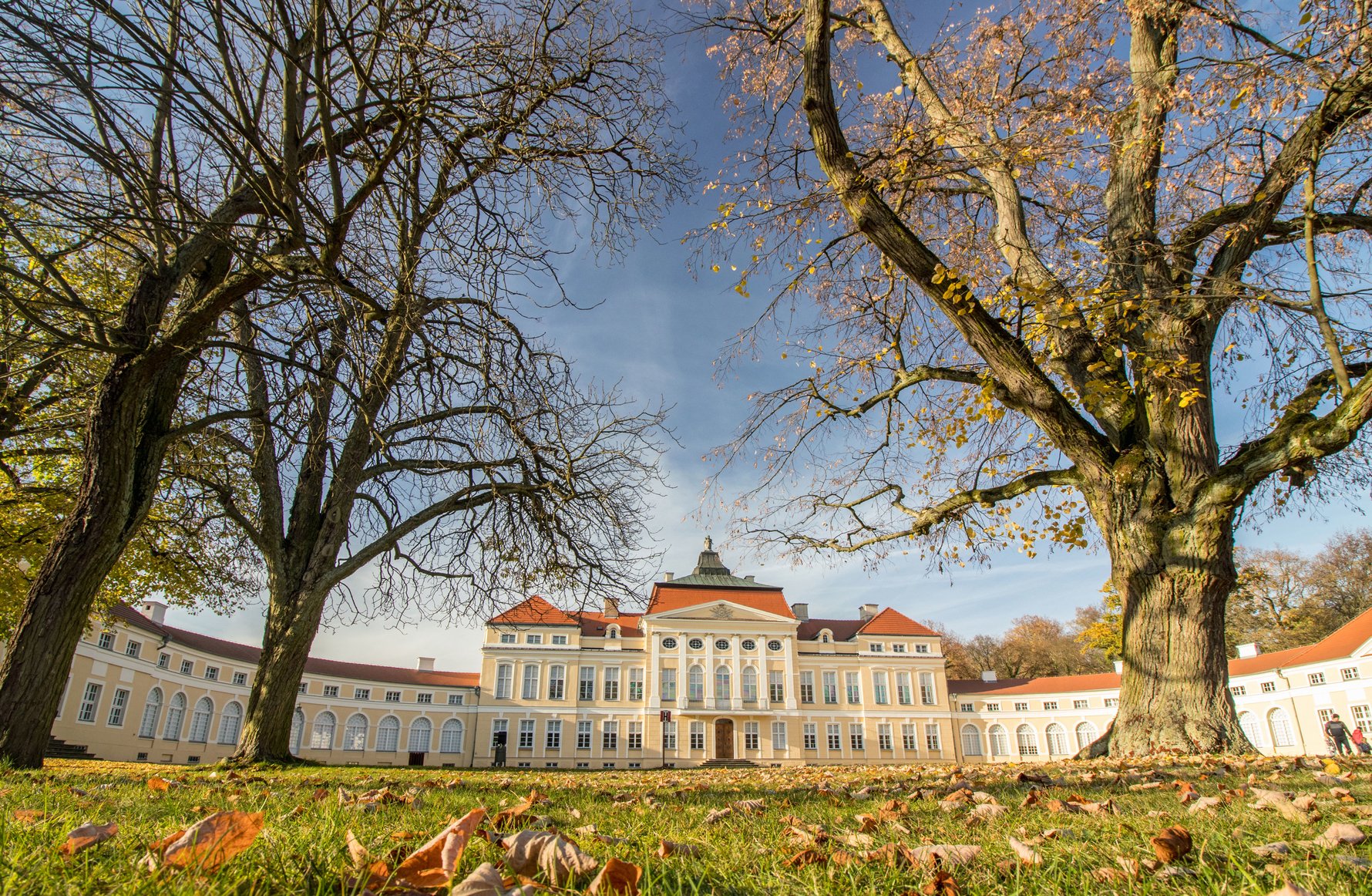 THE LAND OF A HUNDRED LAKES
Whilst Warmia-Masuria in the north-west of Poland often hogs the title of being the country's 'lake region', people often forget that Greater Poland also has its own decent splash of lakes too, and they're just as stunning, if not more graceful and easier to get to! The Land of 100 Lakes (PL: Kraina 100 Jezior) refers to the area between the localities of Sieraków, Międzychód and Kwilcz, around 75km to the north-west of Poznań, where these great bodies of water create a mesmerising illusion with the sky's reflection - Speaking of which, visit at sunset (see below) and you'll not be disappointed! While localities like Międzychód are certainly charming, it's a visit to the delightful little town of Sieraków that make day-trippers wish they'd booked a hotel room. In the summertime, several hundred Poznanians will relocate here to reset their brains and enjoy this magical little paradise, and who can really blame them? You'll mainly find them around Lake Jaroszewskie, one of the two major lakes to the south of Sieraków, with plenty of beach real estate and nearby option for food, drink and all-important ice cream! The second body of water is Lake Lutomskie, with gorgeous natural surroundings that offer an escape from the more-touristy beach-goer crowd and can be enjoyed on a short walk or extensive hike! There are a handful of historic sights worth checking out, like its park and market square, the Church and Benedictine Monastery and Sieraków Castle, where the beautifully-painted sarcophagi of the Opaliński family are on display (they were miraculously discovered in the crypt of the church in 1991). 
If it's nature you're after, you don't have to go far from the major centre. Greater Poland National Park (PL: Wielkopolski Park Narodowy) is only 15km south of the centre of Poznań and is easily reached by public transport. Populated by pine and oak dominated forestry that keep things nice and cool in the summer, a big splash of the national park is taken up by a dozen or so post-glacial lakes, each of them with its own distinct qualities, that offer pleasant detours for hikers and horseriders. The most notable and largest of these is Lake Góreckie, with a high shoreline and the ruins of a castle on an island in the very middle! Aside a bunch of options for outdoor activities that we cover in another article, there are a bunch of notable sights worth checking out as well. Firstly, in Mosina, you can ride a railway handcar through the green surrounds to an observation tower at the very heart of the national park! Mosina is also the home of a so-called Napoleon's Well, and legend has it that it can turn water into champagne overnight! In Puszczykowo, there is the Arkady Fiedler Workshop-Museum, sporting the  fascinatingly-ecclectic collection of the eccentric Polish adventurer and writer Arkady Fielder. Within this mish-mash of exotic paraphernalia you will find ritual masks, human head trophies, tropical butterflies and crocodiles from the far-reaching corners of world. Outside, in the 'Garden of Cultures and Tolerance', the exhibition of oddities continues with a replica of one of the Easter Island head statues, as well as monuments of Aztec gods. However, by far the most impressive piece in the collection is the 1:1 replica of Christopher Columbus' ship, the Santa Maria!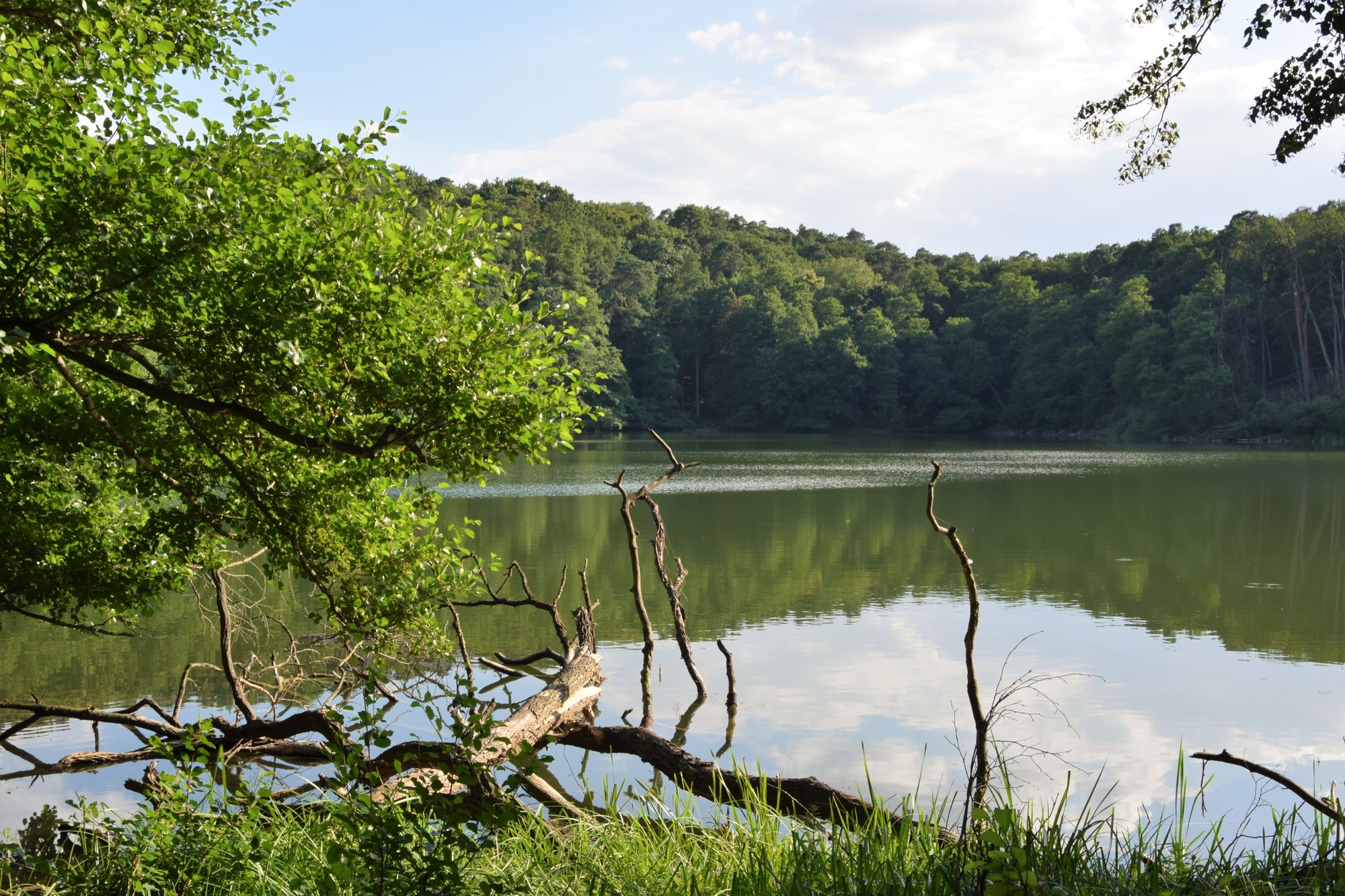 Wolsztyn is a magical place, and not just because of its pretty little historic centre. The Wolsztyn Steam Depot (PL: Parowozownia Wolsztyn) is, without a doubt, one of the most unique places for rail buffs in Europe, if not the world. Incredibly preserved and restored over recent decades, the depot was built between 1896 and 1905 and includes an impressive station hall, roundhouse and water tower, plus an amazing amount of technical and rescue equipment in its original condition from over 100 years ago, which still works faultlessly today. The pride of the extensive collection of historic rolling stock is Piękna Helena (ENG: Beautiful Helena) - a 1937 Pm36-2 locomotive, and the fastest Polish steam train ever put on the rails. The depot also includes dozens of museum exhibits on regional and European railway history inside the roundhouse, workshops, former employee locker rooms, special exhibition halls and various train carriages. Most importantly, however, these engines are still in operation and you can ride one of these steam trains from Wolsztyn to Poznań or Leszno! If you're looking to spend the night in Wolsztyn, you can do it right here in the original roundhouse dormitory, where come morning you'll be awoken by the unmistakable sound of the steam whistle.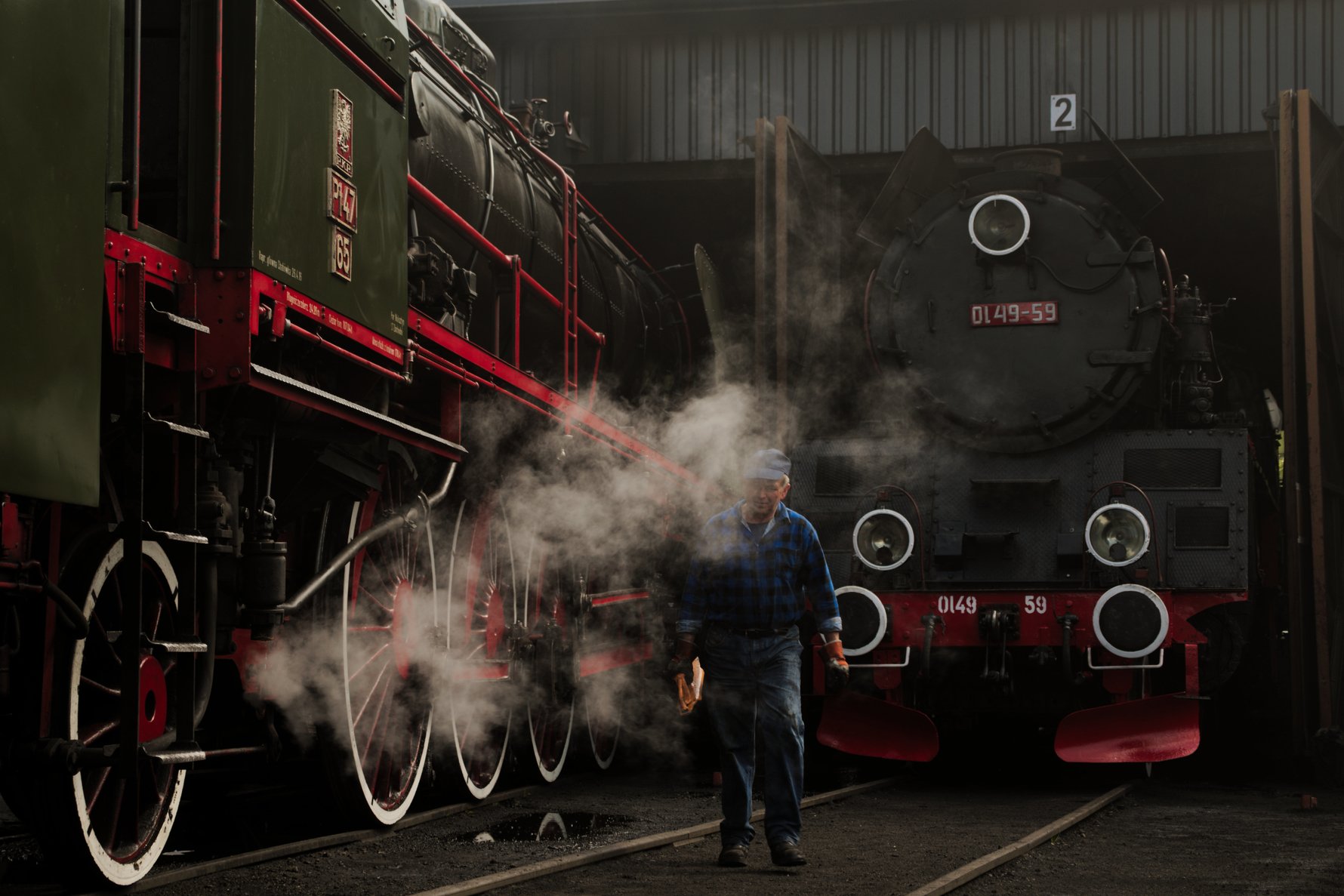 On the first Saturday of May each year, steam buffs travel from near and far for the Wolsztyn Steam Parade - a pageant of functioning steam locomotives from across Europe. Organised since 1993, the 2007 event celebrated the Wolsztyn Roundhouse's 100th anniversary and drew a crowd of 20,000 people!