When we at Poland In Your Pocket talk about travelling with children, we regularly acknowledge the difficulties in balancing adult sightseeing with something that will keep the kids happy. Within Poland, every big city has more than a few options to keep the peace. However, once your trip moves out into the countryside, your options can quickly become scarce and negotiations can quickly break down. Fortunately for you, Greater Poland is a place of tangible history - the kind that is just there and doesn't have to be explained by a fading placard! Poland has survived throughout the centuries thanks to sheer self-determination, and they want their history to be as accessible as possible for the youngest of minds, which is why open-air museums sites like Ostrów Lednicki and Wielkopolska Ethnographic Park do not remain static and inanimate - throughout the year, they also have a bunch of historic reenactors thrown into the mix too!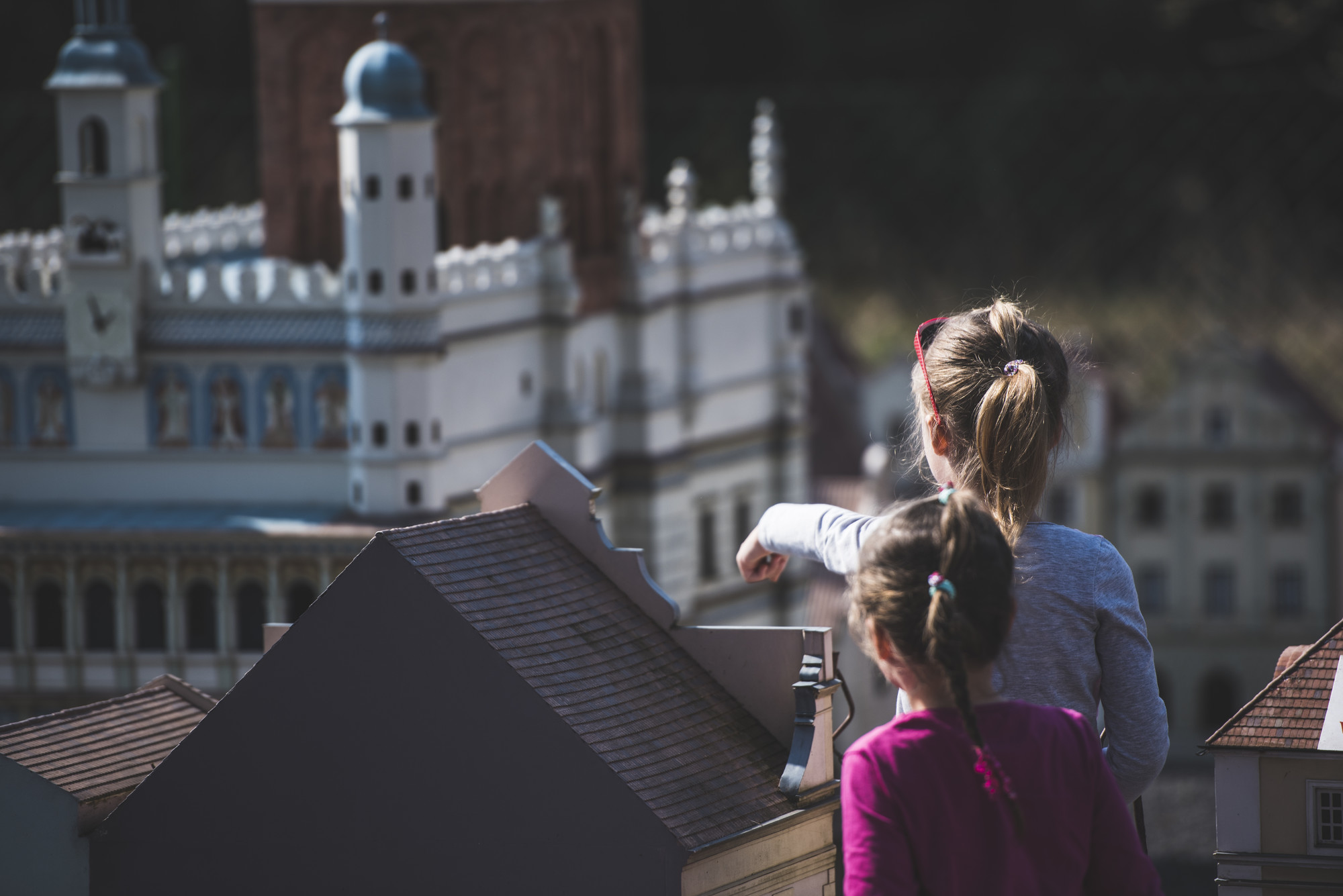 Other important locations, such as the old Polish capital of Gniezno, may seem like a rather dry history lesson for children, but, in actual fact, you will find the streets populated with statues of kings and rabbits, all combined with a mobile phone app to turn history into a sort of treasure hunt. Greater Poland is also in possession of two miniature parks, Pobiedziska Miniature Open Air Museum and Park Makiet Mikroskala, the latter going beyond the focus of national history and magnificently incorporating other aspects of Polish and Western Culture into its attractions. If it's a dose of straight-up recreation that's needed, we have a remedy for that too: Zaurolandia and Aquapark Kalisz are feasible options for parents looking to reward their children for their patience. The voivodeship of Greater Poland is also an ideal location for getting outdoors and active. For more on this, read our article: Outdoor Activities in Greater Poland.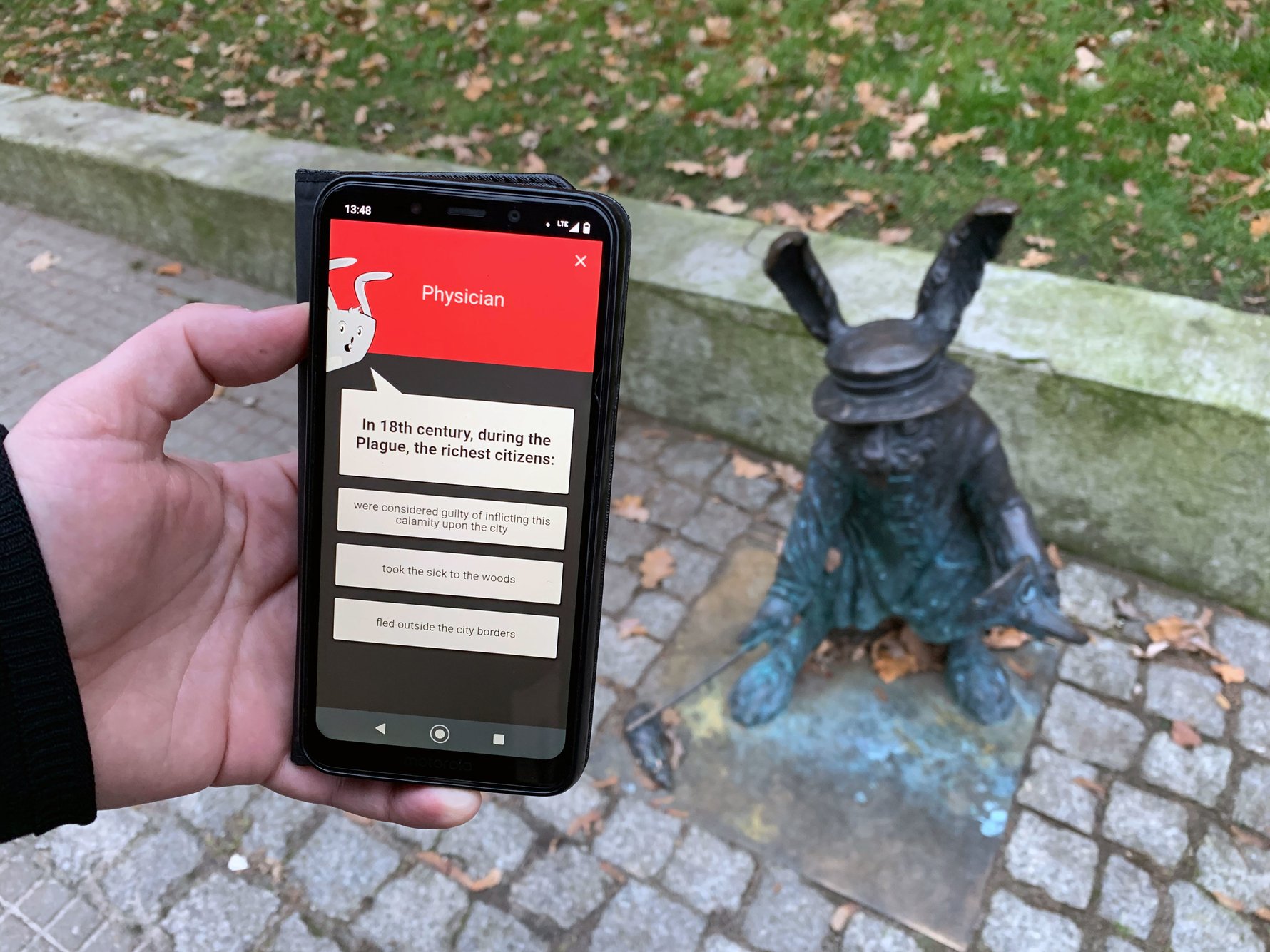 Young families browsing the list of sights in Poland's first capital may be dissuaded by the abundance of churches and archaeological museums that can test the patience of young children. However, there is more to Gniezno than just dry ecclesiastical tourism. The Museum of the Origins of the Polish State does a great job of making early Piast history more accessible to children of a school age, with plenty of bits and pieces to push and pull, as well as guides donning a helmet, sword and shield to make the experience all the more whacky! Out on the picturesque cobblestone streets, there's many more landmarks that help bring the history of Gniezno to life. Trakt Królewski (ENG: The Royal Trail) refers to the various monuments of Polish kings, specifically the first 5 of the Piast monarchs who were coronated here. Accompanying these fantastic statues you will also find a band of rabbits scattered around the place, taking on other historical characters, and a bunch of 'development models' of Gniezno, showing the layout of the city as it was in times past. All these landmarks have been incorporated into a fun mobile app called Królika Goń (ENG: Rabbit Chase) which you can download from the iOS App Store or Google Play.  For more on this, read our article: Gniezno with Kids!
The Scribe
Photo by S. Uciński, © Urząd Miejski w Gnieźnie

The Railwayman
Photo by S. Uciński, © Urząd Miejski w Gnieźnie

The Liqueur Taster
Photo by S. Uciński, © Urząd Miejski w Gnieźnie
  Just the ticket if you have kids in tow and want to trade off a bit of history and culture for some fun. Zaurolandia is one of the best parks of its type in the country, is open all year round and is nearby to the sights of Biskupin and Wenecja if you have a car to get you around. Set in a forest find decent recreations of all your favourite dinos, including one showing one being eaten alive by another! On a brighter note, there is also a central play area for the kids involving a number of younger children's rides and an outdoor food court and picnic area. The older children can have fun on the rope park, go-kart or dirt bikes tracks. The complex also offers a hotel and restaurant should you wish to relax and stay over for the night instead of heading back to Poznań. All in all a recommended spot for the family if you have your own transport.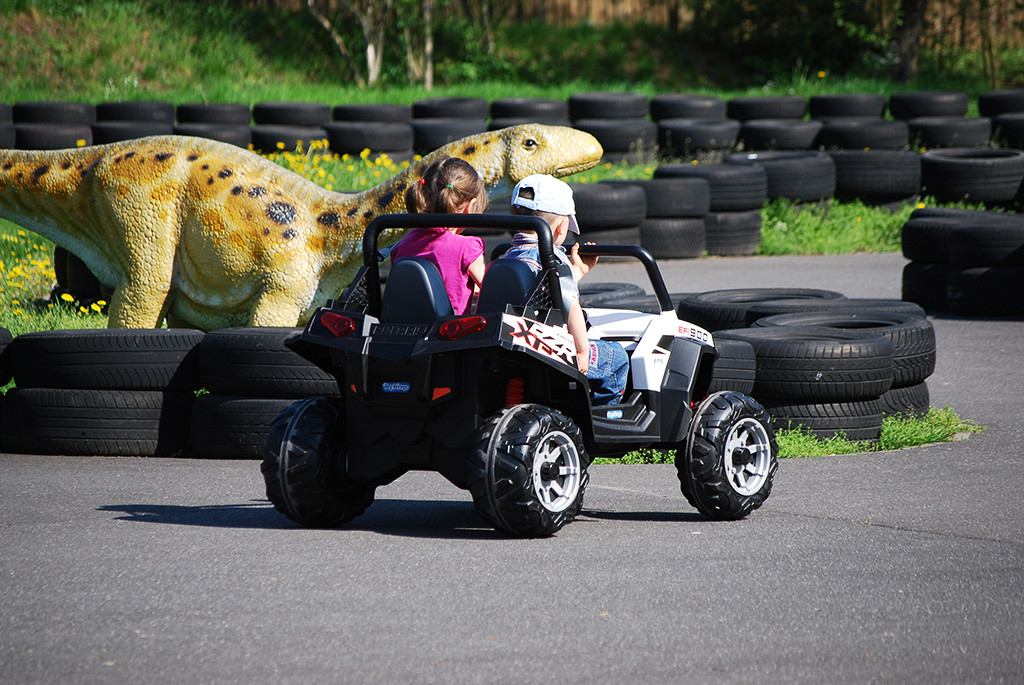 If you're visiting the pretty little historic town of Kalisz and the kids are starting to get restless, take note: Just a 15-minute walk from the centre, through the lovely greenery of the park, you will find Aquapark Kalisz, a waterpark with pools, big slides and much much more! Inside the centre, you'll also find bowling and ice-skating, the latter of which is obviously for the colder months. With all the seasons covered, parents can also find some respite in the fitness centre, health zone and sauna!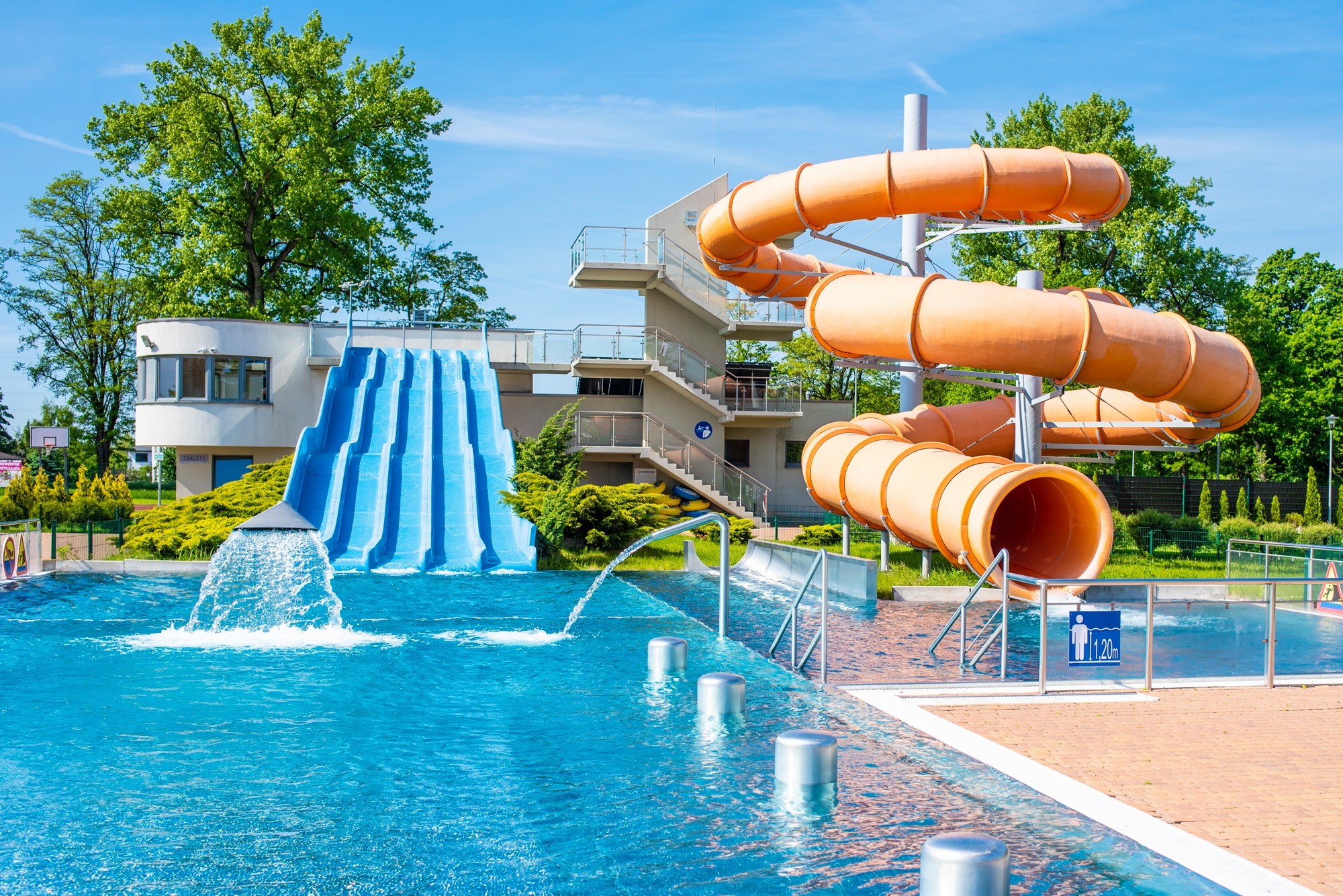 Also known as The Piast Route Museum of Miniatures, this park, found halfway between Poznań and Gniezno, is consists of miniature recreations of key landmarks throughout Greater Poland with a particular focus on the 'Piast Route' - places relating to the first dynasty that ruled Poland. In total, are 37 miniatures at a scale of 1:20, including Gniezno Cathedral, Rogalin Palace, Poznań Rynek any many more. If you and the family have already been travelling throughout the region, a visit here is a great time to prompt you children's memories and give them a Godzilla complex! The exhibition is also complemented by a gallery of sculptures of the gods of Slavic mythology, which is a fascinating subject for all ages. Furthermore, it's not uncommon to have historic reenactors dropping in to contribute song and dance, as well as showing off their wares! Needless to say, Pobiedziska Miniature Open Air Museum is perfect for you children and young families in general.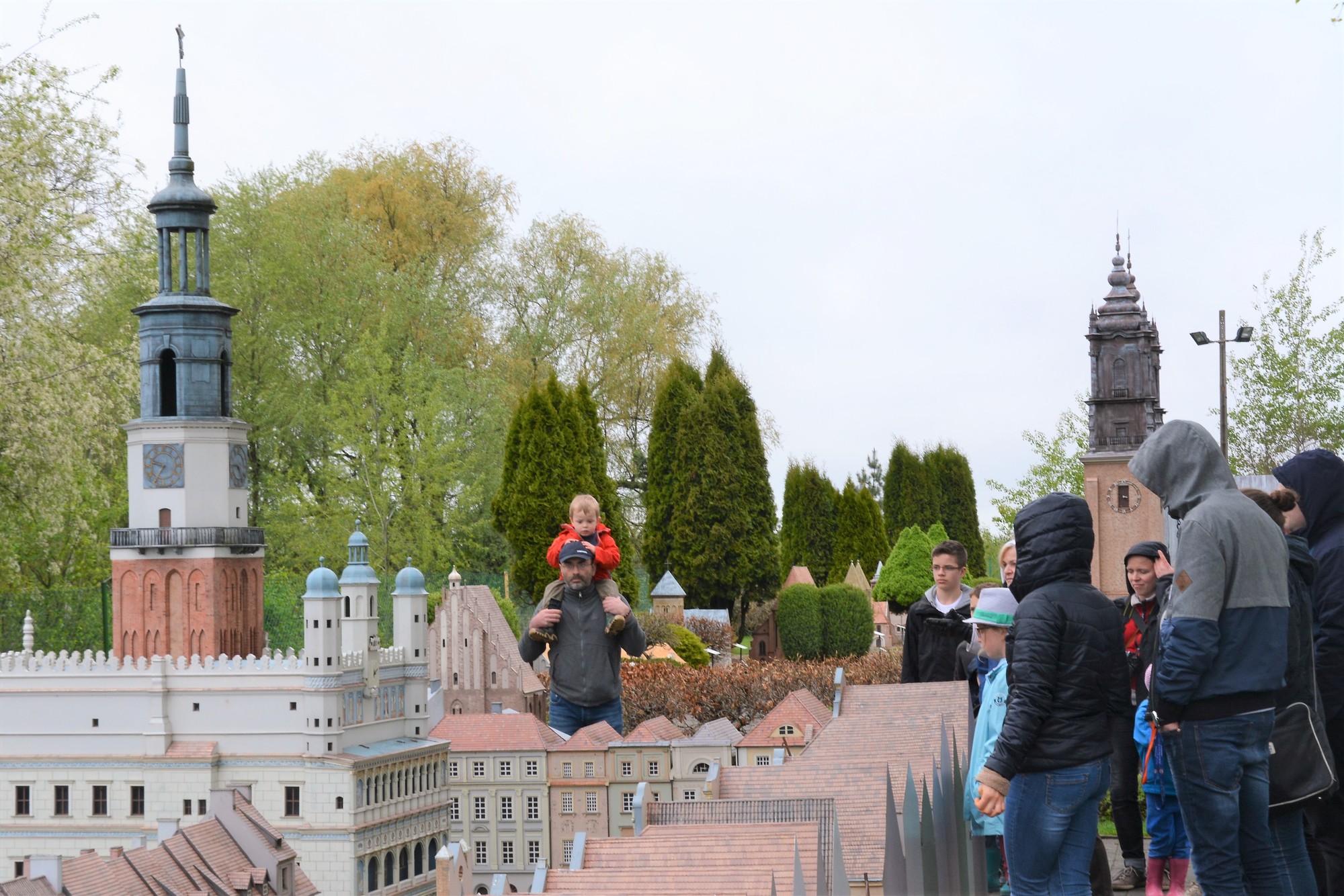 Pobiedziska is not the only miniature anomaly in Greater Poland. The city of Konin has its own institution called Park Makiet Mikroskala (literally 'Micro Scale Model Park') and its focus goes well beyond regional history. While there are recreations of Communist-era PRL and the invasion of Poland in 1939, there are also scenes of prehistoric dinosaurs, the moon landing and even the 2011 Japanese tsunami. You can also see plenty of other pop culture references from music, animation and science fiction cinema - Star Wars, Terminator and Avatar to name a few. Perhaps the biggest thrill for both children and adults is the train track that runs the length of the back wall. There are hands-on things to do as well: Kids can play with thousands of construction blocks scattered on activity tables, a wooden ball track-ball tsunami, safes with riddles to crack and walls with magnetic puzzles.