First erected in the early 14th century, Poznań's glorious Town Hall (Ratusz) really flowered in mid-1500s when Italian architect Giovanni Quadro of Lugano added the Renaissance loggia, attic, and classical tower, earning the structure acclaim as 'the most beautiful building north of the Alps.' Unfortunately a catalogue of historic disasters - including a 1675 fire, 1725 hurricane and WWII bomb damage - have resulted in the sad reality that today little of the original structure actually remains, though it has been faithfully rebuilt to retain its status as the city's showpiece.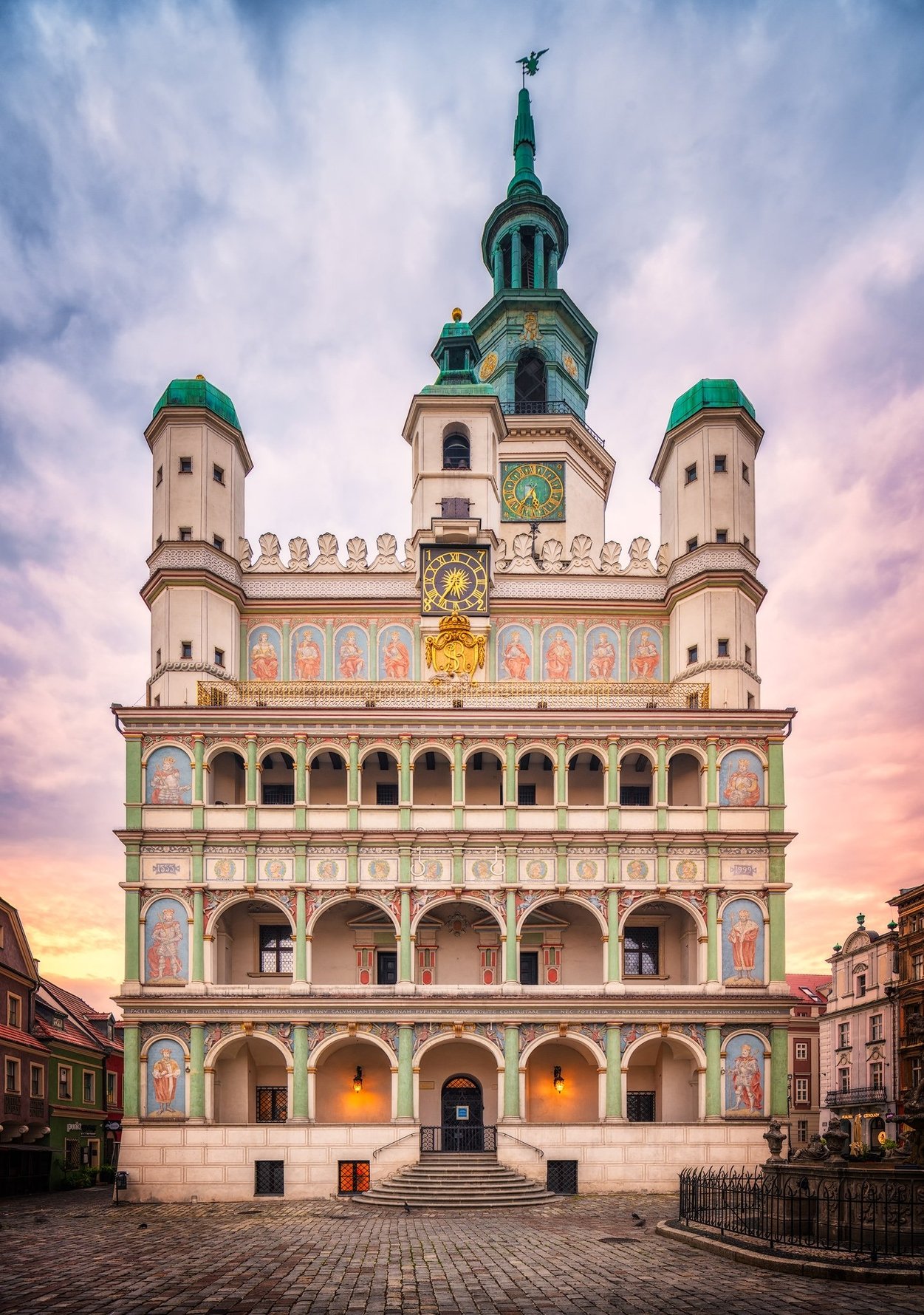 Today, the Old Town Hall houses the Historical Museum of Poznań - currently closed for renovations - whose collection encompasses exhibits from the 10th century till the present day. The biggest draw is the Great Entrance Hall with its elaborately decorated vault, supported by two huge pillars. The tableaux are inspired by the bible, astrology and figures from mythology. Directly outside the Town Hall is the original whipping post (Pranger), dating from 1535, with a recently repaired figure of Poz's executioner standing on top.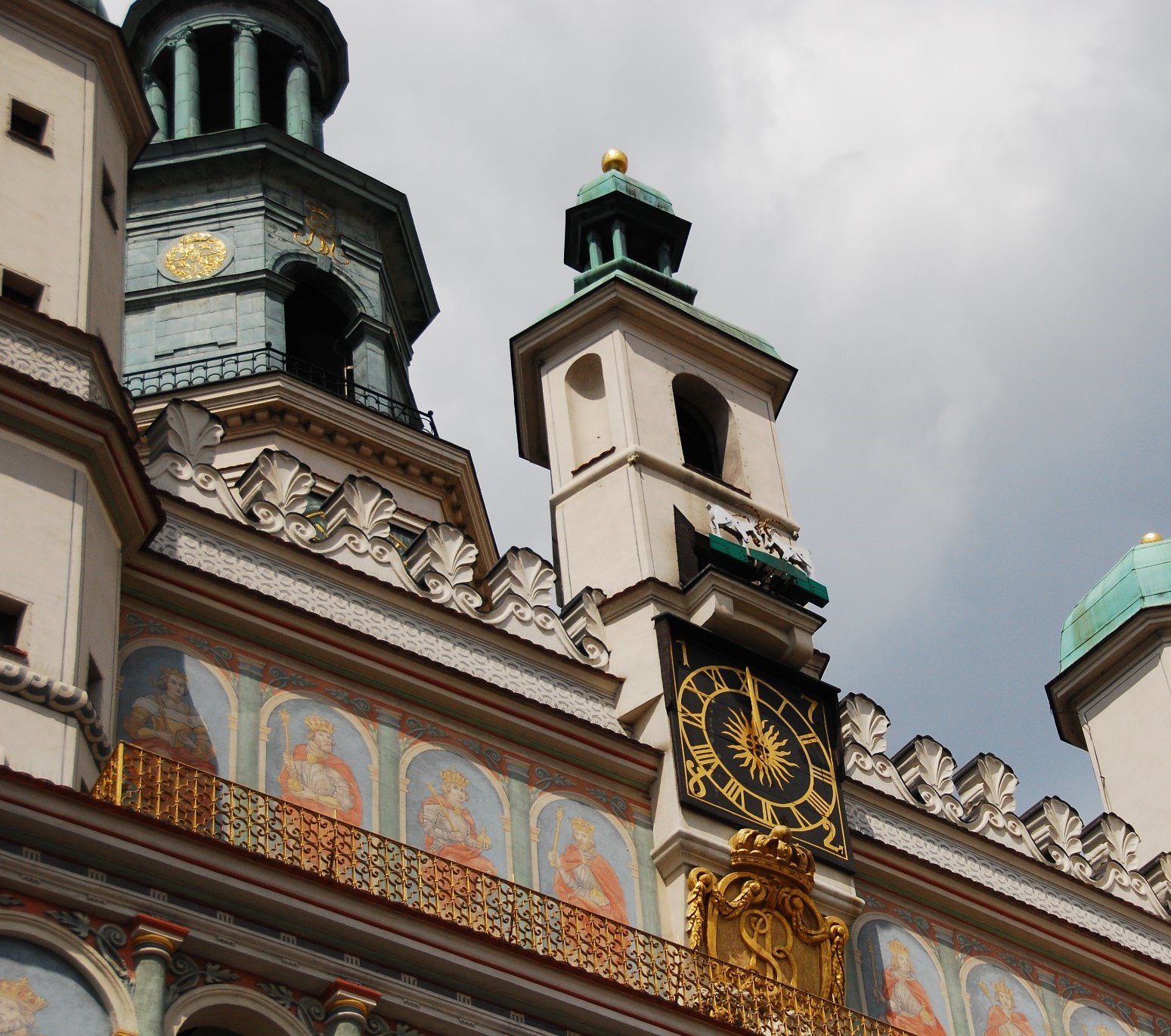 Crowds gather outside the Town Hall each day to witness two mechanical billy goats emerge from a door above the clock at precisely 12:00 and proceed to butt heads twelve times. Simultaneously, a trumpeter plays the town's traditional bugle call from a balcony. The bugle call (hejnał) dates back at least to the 15th century, and the goats have been ramming heads 1551. Replaced and restored over the years, the present pair have been bludgeoning each other since 1954. Of course there's a half-baked legend to go along with them: When the clock was completed in 1511, the governor of the Poznań province was invited for the unveiling. The hapless cook preparing the celebratory feast burnt the venison, so he went out and managed to steal a pair of goats to serve instead. Alas, the goats escaped and traipsed up to the top of City Hall, where the governor saw them butting heads and decreed they be added to the clock. The rest, as they say, is history - much like the cook, who was likely tied to the whipping post and given a bloody good thrashing.