Bursting with magnificent hills, lakes, streams and forests inhabited by a buttermilk-drinking breed of locals who speak their own language and observe their own customs, the little-known region west of Gdańsk that is Kashubia (PL: Kaszuby) has been drawing urbanites into its lazy summer clutches for generations.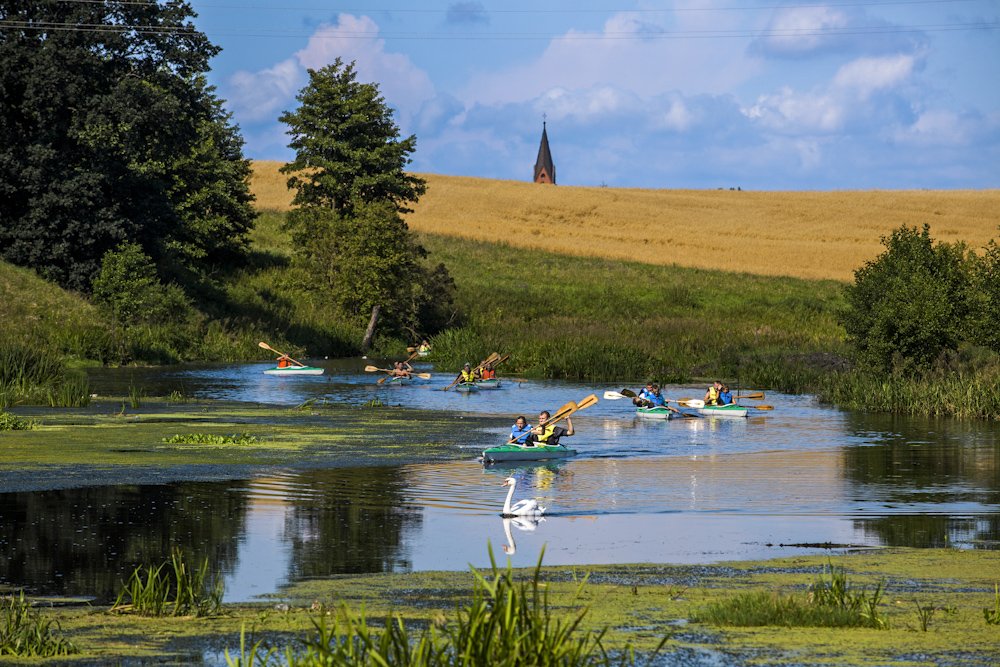 'Not German enough for the Germans, not Polish enough for the Poles' was how Nobel-prize-winning author Günter Grass, a Kashubian himself, described his native kinfolk, who are classified as their own ethnic subgroup. For travellers tired of the same old Polish holiday routine, the Kashubian heartland - known as 'Szwajcaria Kaszubska,' or 'Kashubian Switzerland' - is pleasantly lacking in foreigners and small enough to be explored in a day or two, yet rich enough in opportunities to swim, fish, sail, cycle and discover its unique folklore and culture to warrant lingering for days. Below we list some of the highlights in Kościerzyna - the main town - and its immediate surroundings.
In Kościerzyna
Located in the centre of town, the Church of the Holy Trinity is Kościerzyna's most recognisable building and its red brick steeple can be seen from almost anywhere around. It's worth paying special attention to two separate sanctuaries within, namely the Sanctuary of Our Lady of Sorrows and Chapel of Our Lady Kościerska Queen of Families. The former is a Gothic Pieta, a masterpiece from Pomeranian stone dating back to the 15th century, while the latter is a chapel ​​housing the miraculous image of Mary - a 1610 copy of Our Lady of Snows from the Basilica of Santa Maria Maggorie in Rome.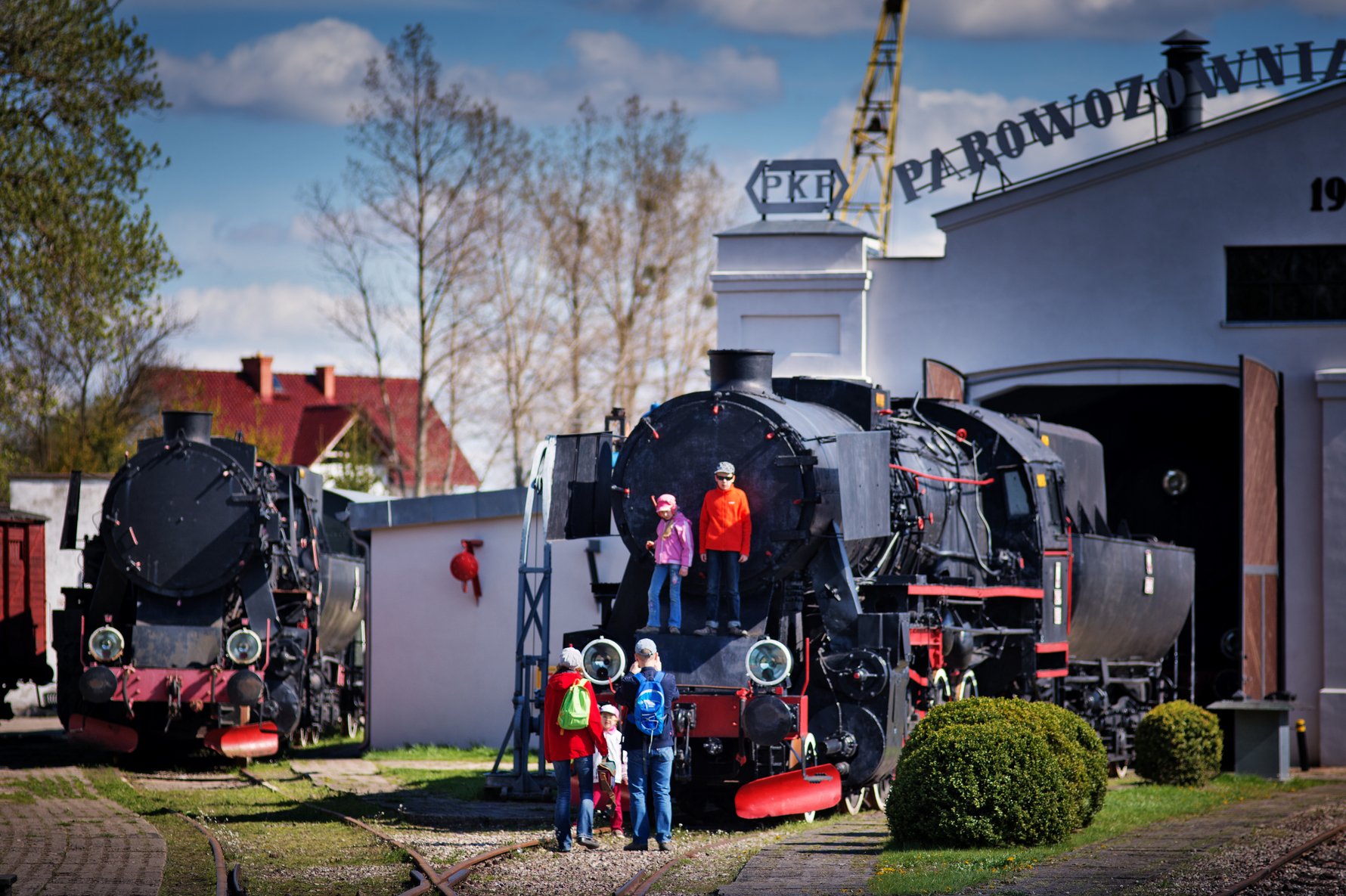 Much more than just an homage to trains, the excellent Railway Museum in Kościerzyna tells the broader history of the Kashubia region from the perspective of the rails. Learn about topics ranging from the first steam locomotives of the 1880s to the importance of the region as a transit point connecting the Silesian mines with the port in Gdynia (bypassing the then newly-declared Free State of Gdańsk).

A fixture in local folk bands, the accordion has long been associated with Kashubia, and a visit to Kościerzyna's Accordion Museum is an eye- (and ear-) opening experience. Inaugurated in 2010, the museum is more modern than you might expect, and boasts a collection of some 140 instruments, featured in the official Book of Polish Records & Peculiarities. Idiosyncratic indeed.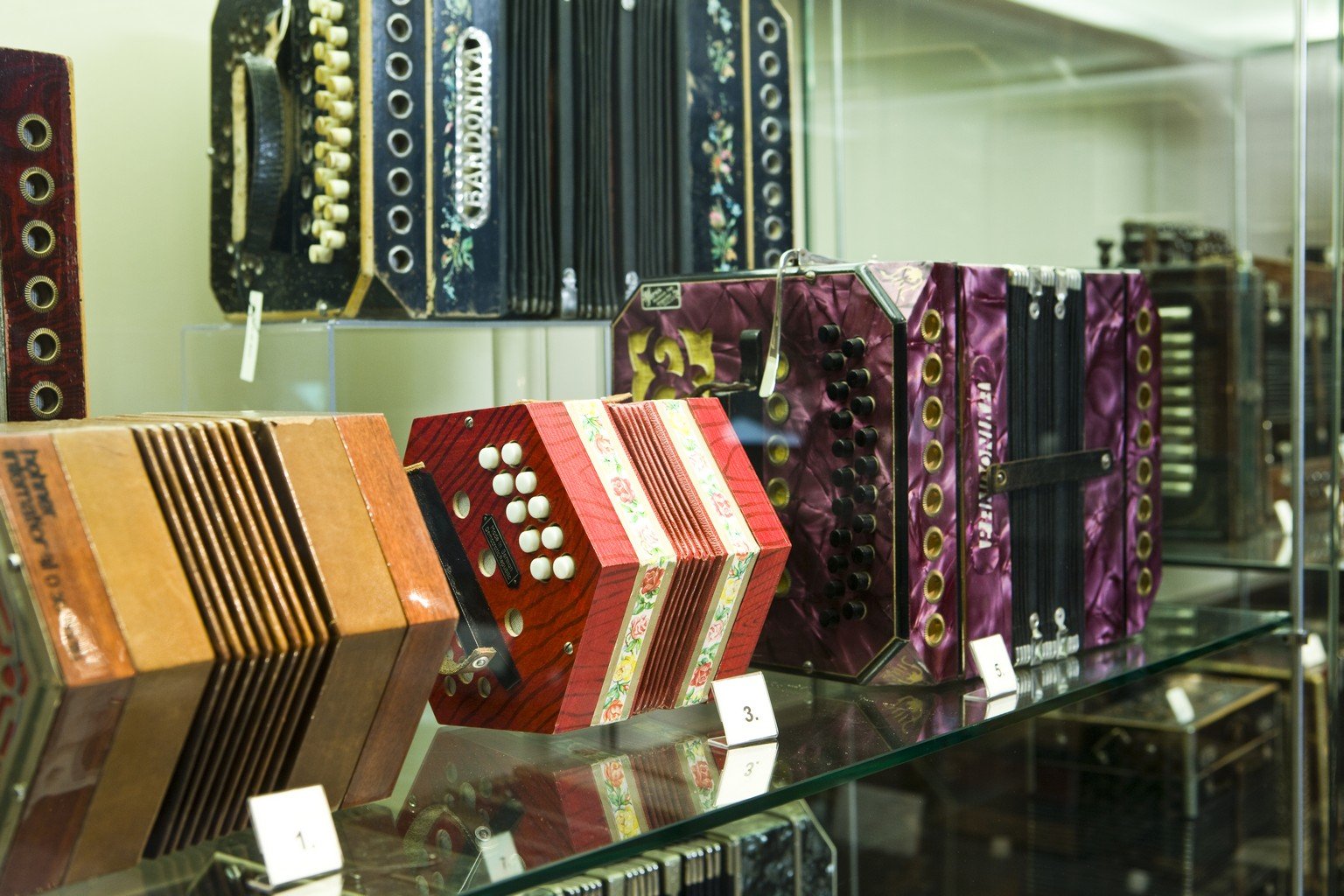 Around Kościerzyna County
Venturing outside of Kościerzyna proper into the wider region, a visit to the so-called 'Kashubian Sea' lake district is a must, and the Lake Wdzydze Observation Tower offers fantastic views from its 40-metre high platform. Located near the village of Wdzydze Kiszewskie at the north end of the lakes, we recommend stopping by the tower before taking an eco-cruise from the nearby harbour, as it gives a literal overview of what you'll later see from the water. Circumventing Ostrów Wielki (the largest island) on the approximately 1-hour tour, you can feel confident that you're helping to preserve this pristine region aboard the all-electric Stolem II - the region's first 100% ecological boat cruise.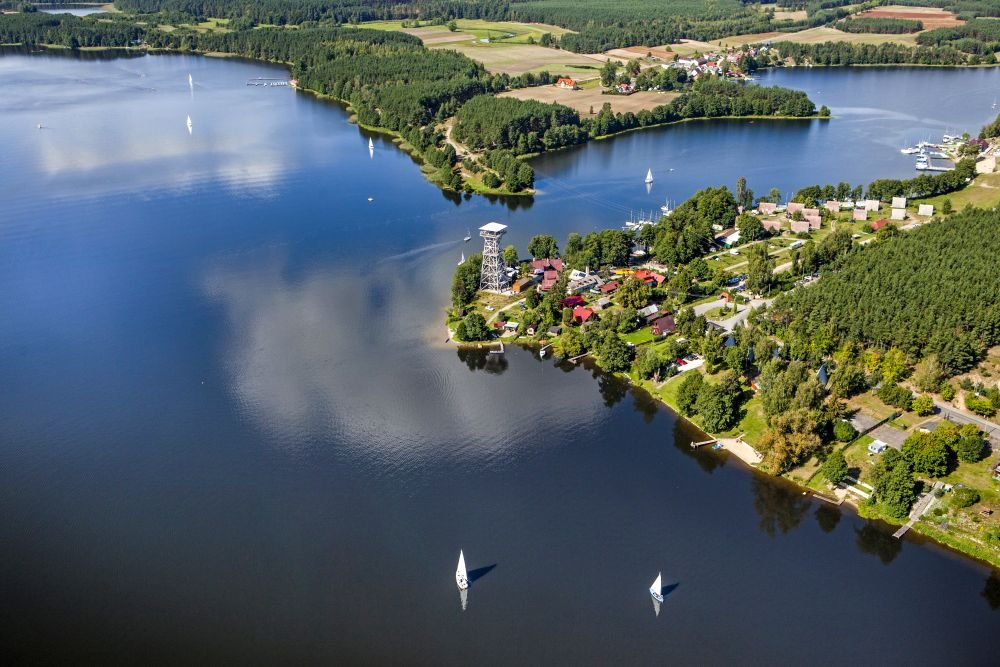 Wdzydze Kiszewskie's other must-see attraction is the Outdoor Ethnographic Museum, which features an extraordinary collection of 40 or so buildings dating from the 18th to the early 20th century. Set over 22 hectares of lush green lakeside, explore a superb assortment of farms, manor houses, windmills, churches and other traditional buildings from Kashubia. English-speaking guides who can tell you a bit of their history, and with so much to see we advise you give this place at least three hours of your time.

If you'd like to combine fresh forest air with some quiet spiritual reflection, a visit to the Wielewska Calvary is the perfect thing. Completed in 1927 and located just near the town of Wiele, in the large forested hills south of the lake, the size and forms of the 14 chapels are quite diverse, and offer a peaceful respite.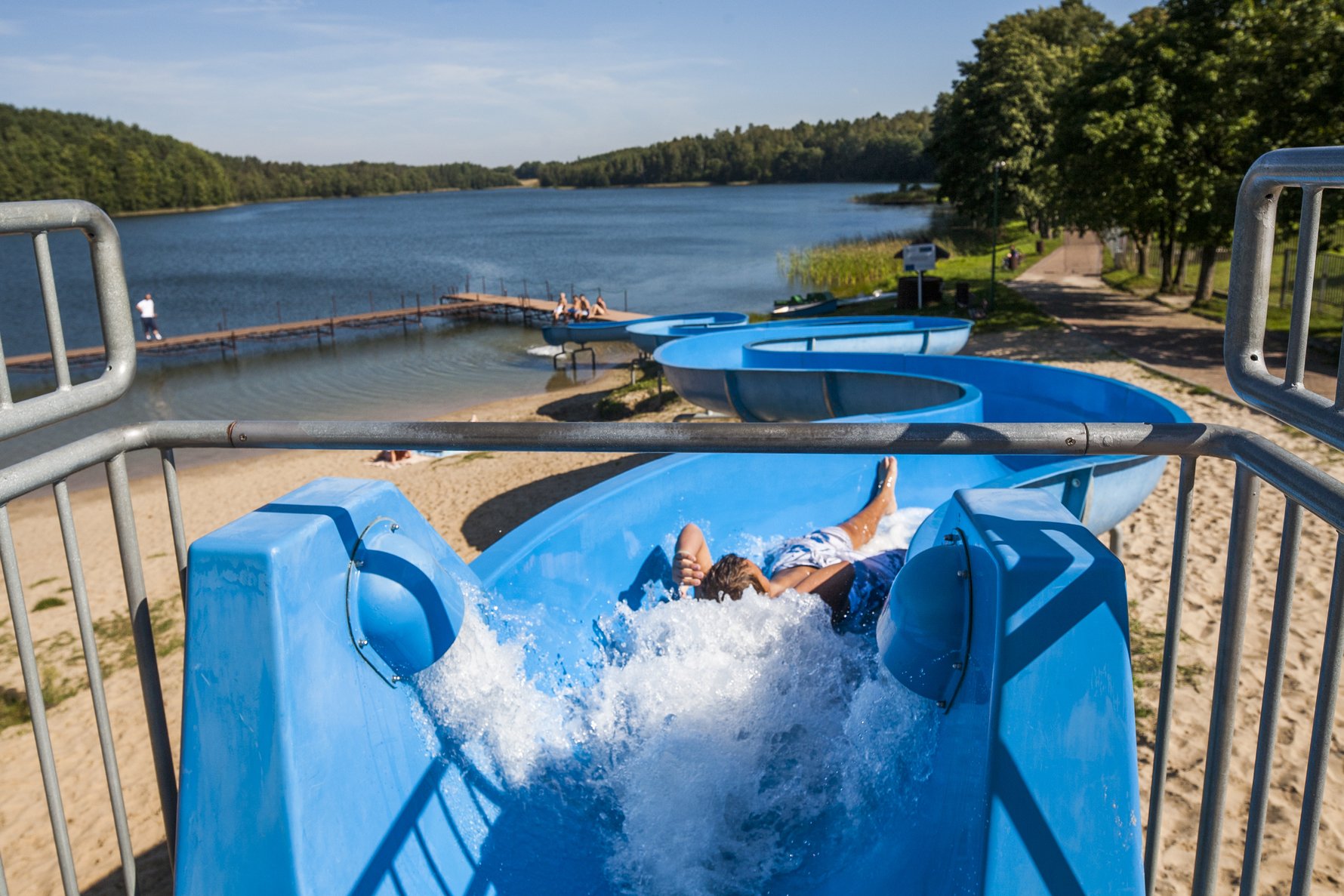 In a region blessed with both ample green countryside and an abundance of lakes, there are countless places to take a dip if you fancy cooling off on a hot summer day, but Lake Rzuno also deserves special mention for its pristine shores and free 30-metre long waterslide, zigzagging its way into the clear waters. Other facilities here include a beach volleyball court, boat rentals and ample space for sunbathing.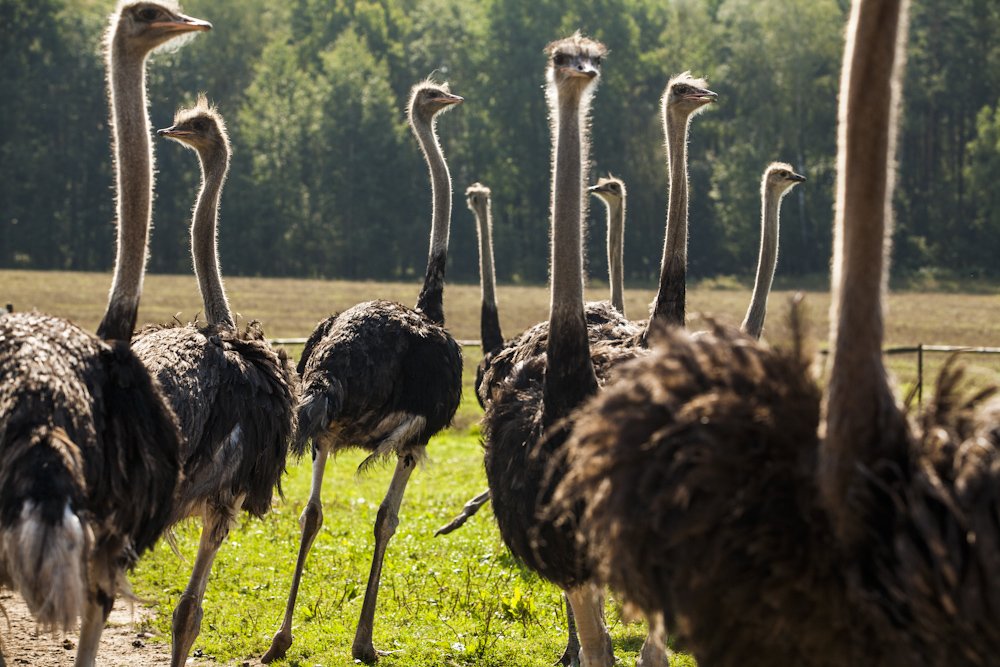 Although surprising and perhaps somewhat ridiculous, another worthwhile area family attraction is the ostrich farm along the shores of Lake Garczyn (just west of Kościerzyna). In addition to learning everything you've always wanted to know about ostriches but were afraid to ask, you can enjoy an ostrich egg omelette, let the kids play in a giant sandbox, and peruse the many great ostrich-related gifts in the shop.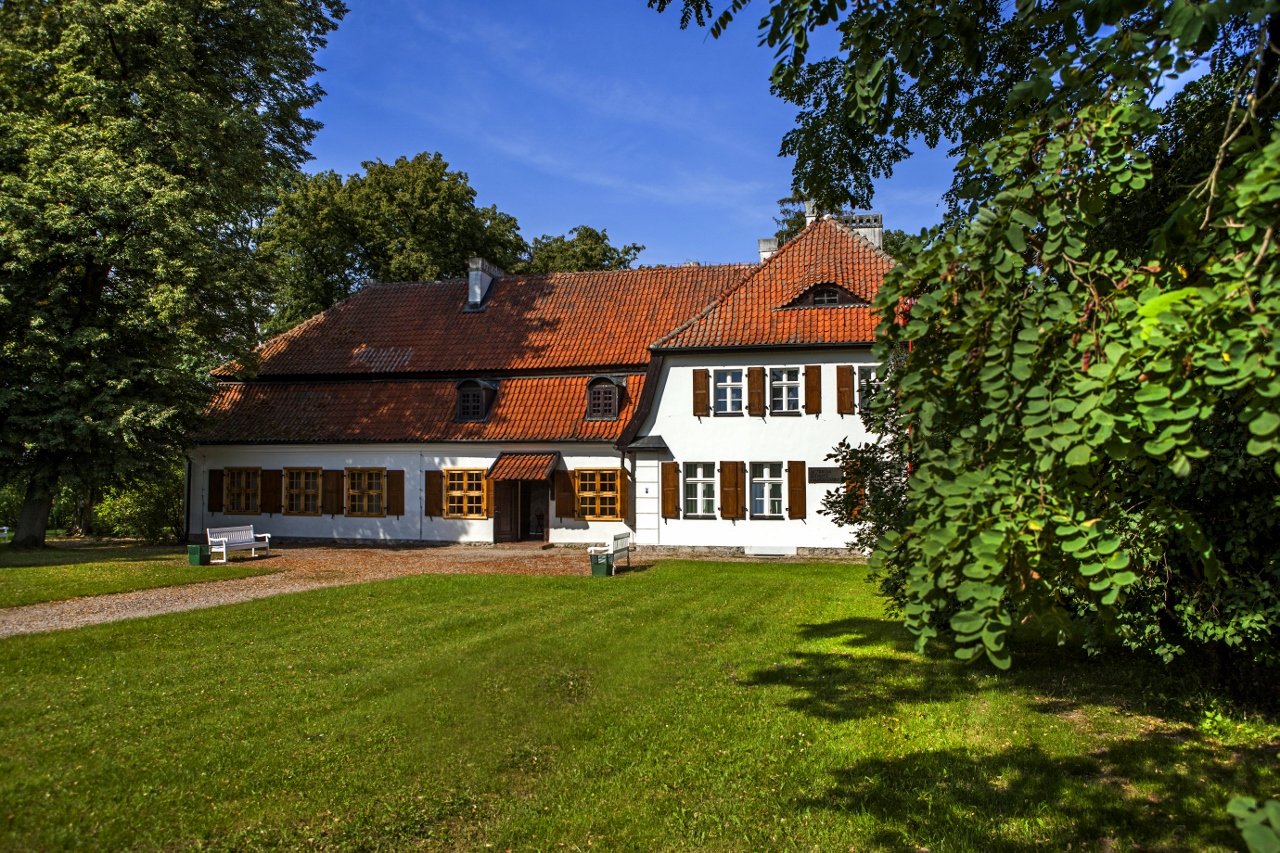 For something a bit more serious, make a visit to the Museum of the National Anthem in Będomin, about 10km east of Kościerzyna. Also known as 'Dąbrowski's March,' the Polish national anthem was written by Józef Wybicki in Italy towards the end of the 18th century, where General Jan Henryk Dąbrowski and his troops were fighting alongside Napoleon to conquer Italy. Located in the 18th-century countryside manor where Wybicki was born and raised, and looking just as it did during Wybicki's time, the museum explains the background of the anthem and the way that it helped maintain Poles' national identity during more than a century of partition and oppression by powerful neighbours.
More Information
For more information on all there is to see and do in Kashubia, visit the Serce Kaszub website, where you'll find the latest on local events and a helpful database of restaurants and overnight accommodation in the region, ranging from campsites to holiday resorts.