It might be cold, but the Katowice Christmas Fair makes braving the chill worth it. Located in the centre of town (on the Katowice Rynek, which was renovated specifically to make itself more conducive to festive events like this), Katowice's Christmas Market is somewhat unique from other Christmas markets in terms of the sheer number of booths and attractions. In addition to your typical wooden huts selling all sorts of traditional gifts and handicrafts - ceramics, handmade toys, wreaths, candles, souvenirs, jewellery, etc. - the fair also functions as a food market selling regional food products and sweets, plus all the hot beer and mulled wine one could desire (buy it from the Christmas pyramid at the centre of the market and you can upsell yourself into a souvenir mug!).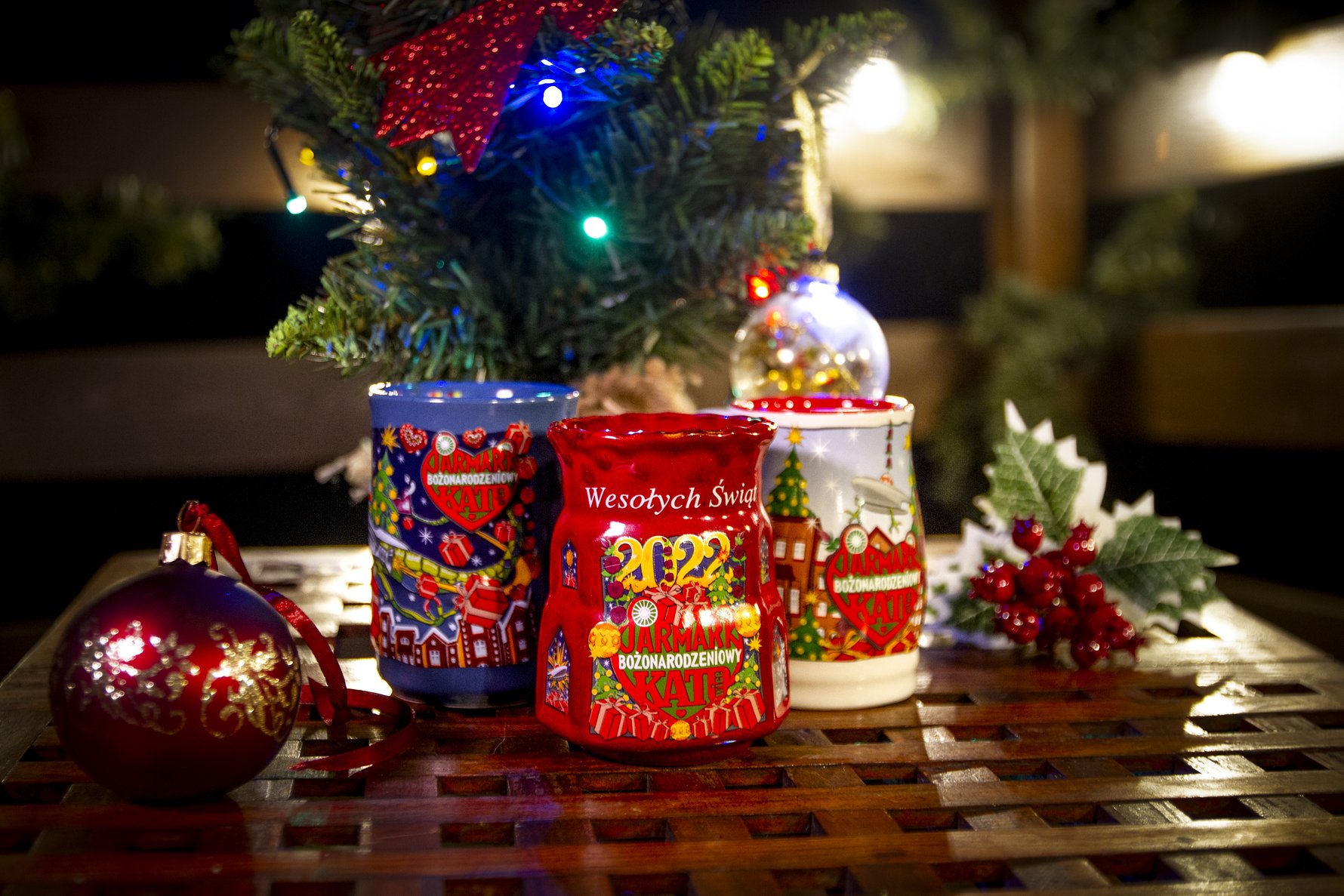 The thing that really sets Katowice's Christmas market apart, pushing it from festive into farcical (and even nightmarish for some), is the insane number of moving displays (over 30?) featuring animatronic holidays scenes - polar bears on skis, snoring Santas, singing penguins, little drummer boys drumming, and psychotic cymbal monkeys cymbaling (why?!!). Granted, this is fun for kids, and they get to push a lot of buttons activating the movements and sounds; for adults, it ranges from amusing to silly to unbelievably creepy in some cases, but you simply can't tear your eyes away.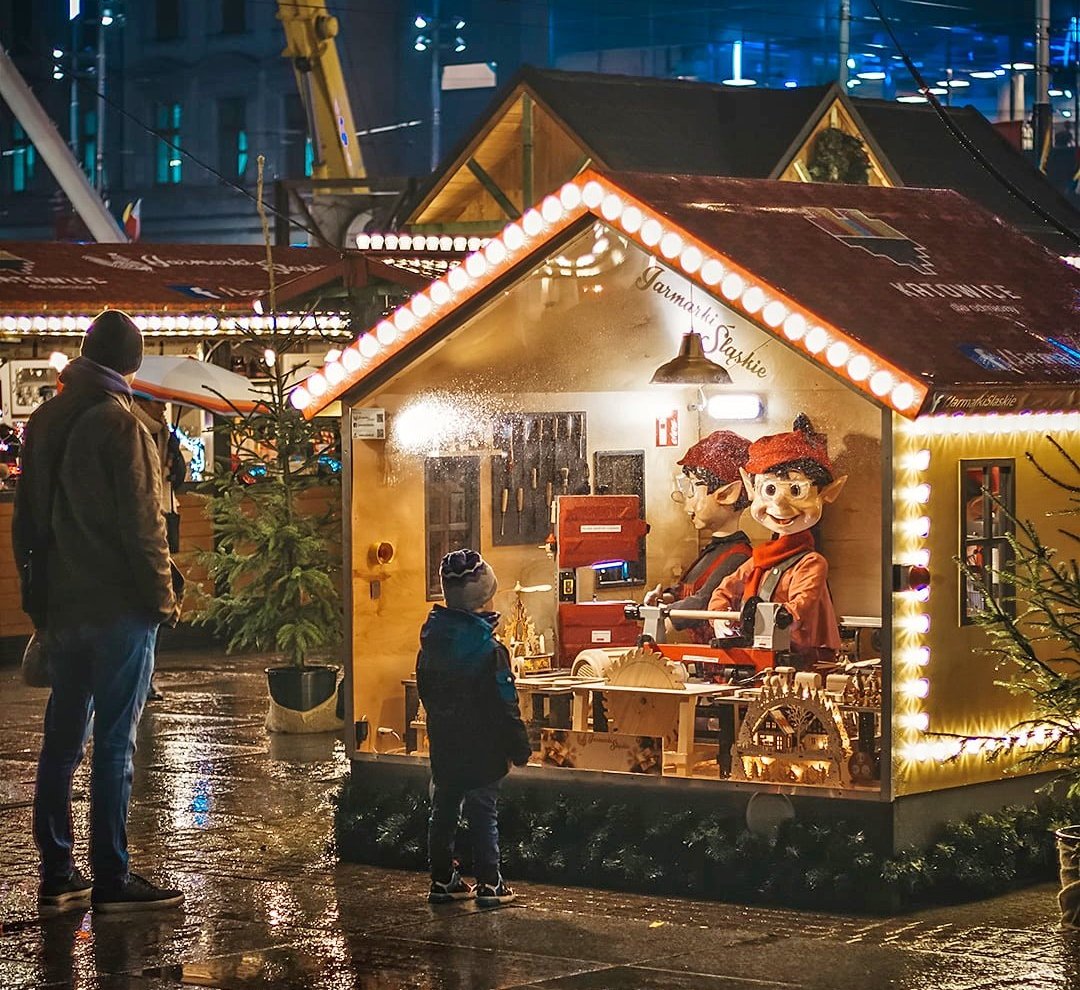 In addition to all that, there are also photo ops aplenty, with many cutouts you can insert your head into with embarrassing results, plus an ice rink, carousel, Christmas train fair ride, concert stage, something called the 'mini park of lights,' one of those huge German Christmas pyramids (the wooden windmill thing with the mulled wine) and, of course, the enormous Ferris wheel standing by in front of the Silesian Theatre. Although it's crowded and kitsch as all get out, it certainly creates a festive holiday atmosphere on the Rynek. Gone are the grey days of yesteryear. Happy holidays!