When it comes to events in Slovenia, Ljubljana offers a diverse selection, from world-class opera, ballet and classical music performances to cutting edge underground concerts and exhibitions, and everything in between. Find cultural institutions and concert halls listed under Culture, exhibitions under Museums & Galleries, and everything else that may not have a steady home but be all the more exciting in the event listings below.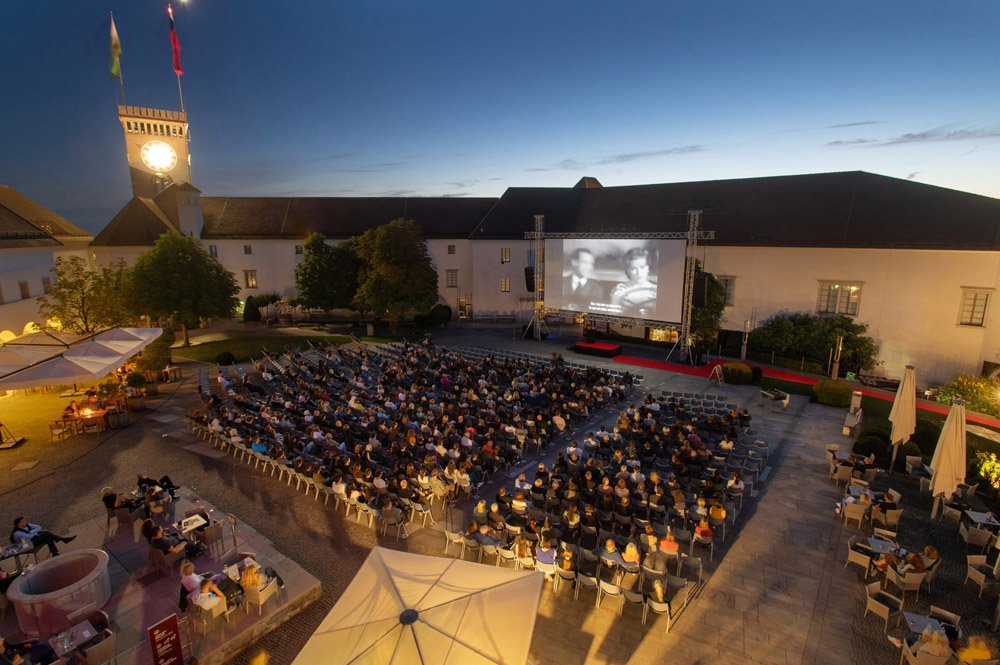 Here's our top picks of what's on this week:  30 November 6 December

FESTIVE DECEMBER click here for full events programme
8+9 December - Concerts at Pogačarjev trg

EXHIBITIONS
Until January - 35th Biennial of Graphic Arts at Tivoli Mansion
Until February - Slovenian Women Artists 1850-1950 at MGML

ART, CRAFT & DESIGN EVENTS
Until January - 35th Biennial of Graphic Arts at Tivoli Mansion

MUSIC / OPERA / FILM / DANCE
7,8,9, December - The Nutcracker at SNG Opera and Ballet
8 December - Slay Bells Extravaganza Drag Show
9 + 10 December - Image Snatchers present: Mad Jakale In A Film We Haven't Seen at Kino Šiška
9-16 December - LGBT Film Festival at Kinodvor
11 December - Harlem Gospel Choir - Celebrating Whitney Houston at Cankarjev dom

CHILDREN'S EVENTS
9 December - Christmas Workshops at Center Rog 
9 + 10 December - Frierik the Rat Puppet Show at Hribar Hall, Lj Castle
13 December - Fairytale Walk through the Castle - Ljubljana Castle

Until April - 31st Young Virtuosi at  Križanke Summer Theatre

Check The Slovenia Events HERE to see what's on further afield.
Thanks for reading, and if you've got any feedback, we'd love to hear your thoughts on Facebook, Instagram or old-fashioned email to ljubljana@inyourpocket.com.

A free PDF download of our latest guide to Ljubljana can be found here.

Keep up to date with In Your Pocket. Subscribe now for our weekly newsletter: just send your name to slovenia@inyourpocket.com. Interested in advertising? Send us an email to ljubljana@inyourpocket.com.