The Manufaktura complex today is the direct result of Poland's largest renovation project since the reconstruction of Warsaw's Old Town in the 1950s (something you can read about in the Warsaw edition of In Your Pocket). The history of the site is one of fortunes made and lost, of war, nationalization and destitution. What you see before you was once a series of factories – all producing various textiles – that were constructed in the latter part of the 19th century.
 

Designed by Hilary Majewski, a graduate of St Petersburg University, the mills were built in a red-brick industrial style, incorporating the occasional Art Nouveau flourish. They were the property of Izrael Poznański, a Jewish merchant who saw the need for high quality textiles on the eastern markets of Russia, Japan and China. As Łódź was at the time the most westerly city in the Russian Empire, Poznański was able to match western textile expertise and industrial practices with limitless access to eastern markets. It was a winning combination, and one that made him a fortune and put Łodź on the map.

French developer Apsys bought the site in 2000. Work began on transforming the crumbling mills into a multifaceted cultural extravaganza in 2003. The opening of the site on May 17, 2006 was therefore the culmination of more than five years of planning and construction. The results are stunning.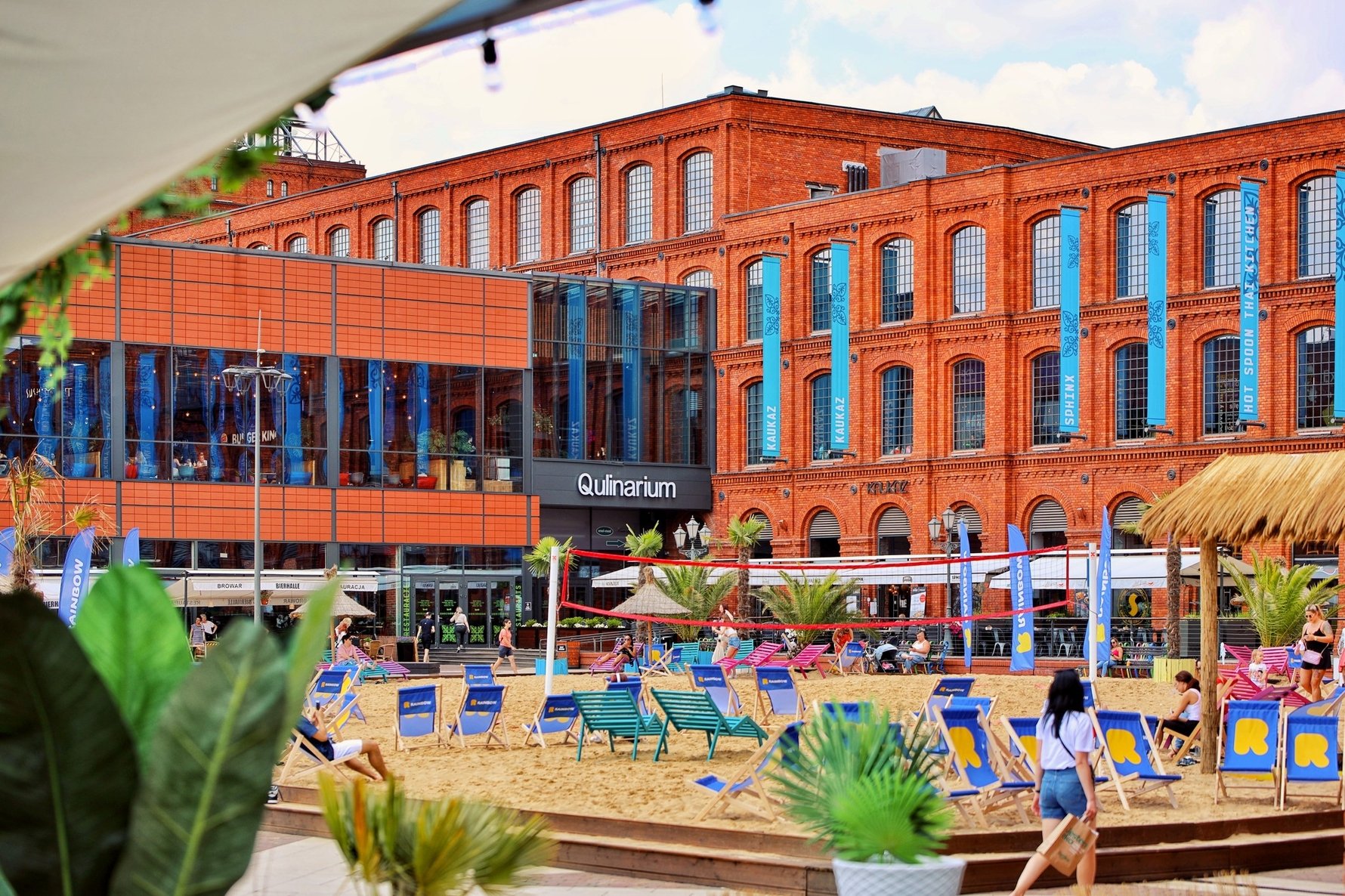 The original 19th century brick buildings remain the focal point of the complex, having been entirely renovated: some brick by brick, with only the chimney stacks which once dominated the horizon missing. Director David Lynch was so impressed he shot part of his film, 'Inland Empire', on the premises. In all, more than 90,000m2 of red brick buildings have been restored and completely refitted. An equal amount of new buildings – mainly the shopping centre – have gone up alongside, while commie leftovers from the Poltex factory days have been demolished.

The restoration of the old factories quite simply has to be seen to be believed. Enter through the Poznański gate, where workers used to file through every day on their way to the mills, and you'll arrive at the project's ground zero: the Rynek (main square). In summer, this place really comes into its element, with a phalanx of beer gardens, an artificial beach and open-air concerts by international names.
Is Manufaktura Łódź open on Sundays?
Generally, yes. Keep in mind, however, that on Poland's non-trading Sundays, retail business in the mall is closed. That being said, the Qulinarium food court and other entertainment options remain open.