In our new 
What's Cookin'?
article series we ask chefs from some of our favourite restaurants and cafes in Poland to share a recipe with readers that is perfect for making at home. Have fun!
Franco Cambareri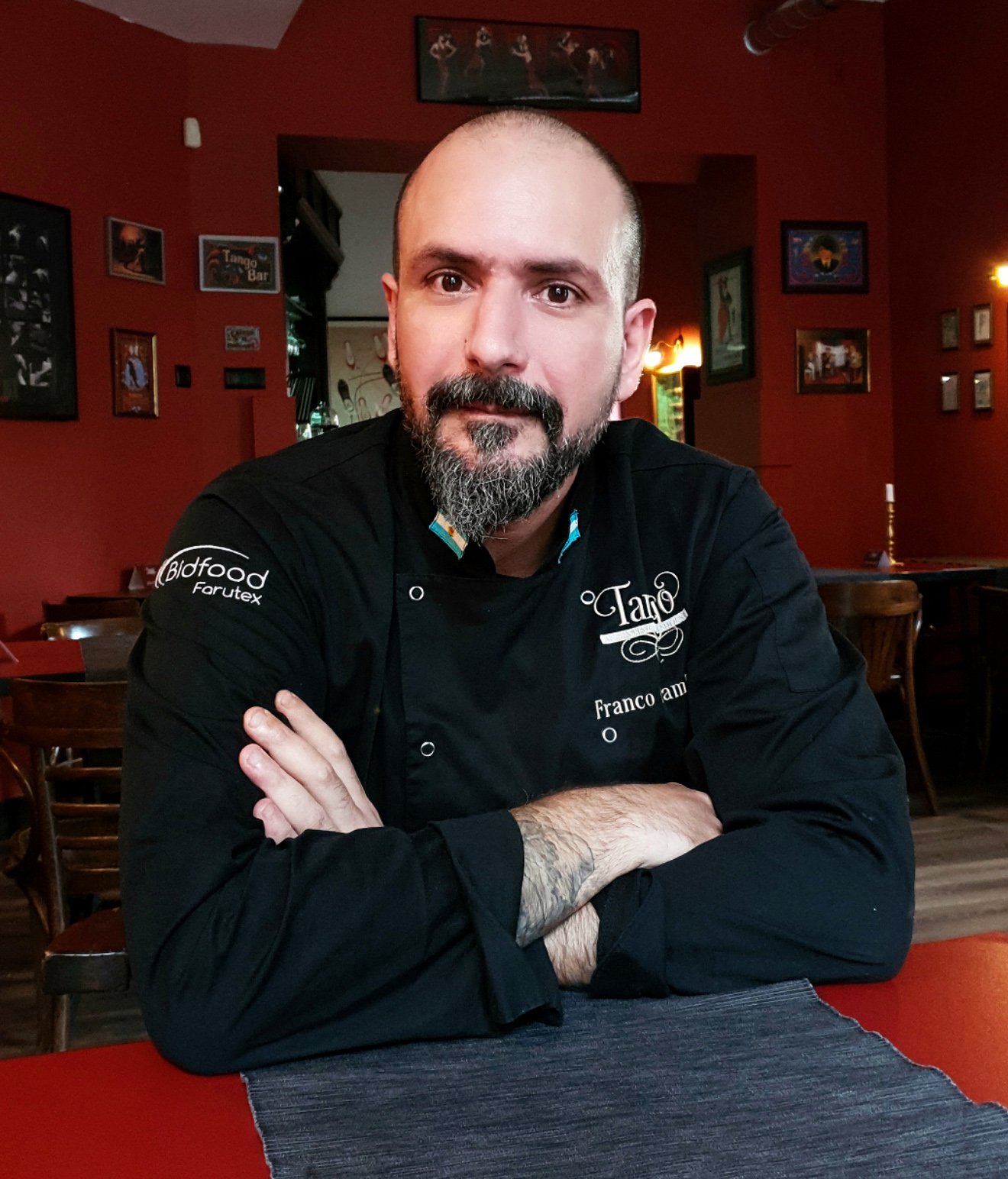 Franco Cambareri,
a native Argentinean from
Buenos Aires
, is the Chef at
Tango Argentino Steakhouse
. In the past, he worked in various prestigious restaurants, both in
Buenos Aires
and
Mendoza
and in the north of
Patagonia
. Since arriving in Poland in 2014, he felt the need to promote his native cuisine, in particular beef, which is known worldwide. At the time, the culture of steak eating in Poland was just developing, and people were more eager to try new flavours. Franco was looking for the perfect place to open his own restaurant for a long time. Ultimately, it fell on Łódź, which struck him with its architecture and charming streets. Shortly after arriving, he fulfilled his biggest dream and created an Argentine enclave in the city centre..
Regarding his recipe, Franco said:
"Empanadas are a traditional Argentinean snack. My choice fell on this dish because of its simplicity, but also the unique taste that is inseparably associated with my home."
Follow
Franco Cambareri
on Instagram: @tangoargentinorestaurant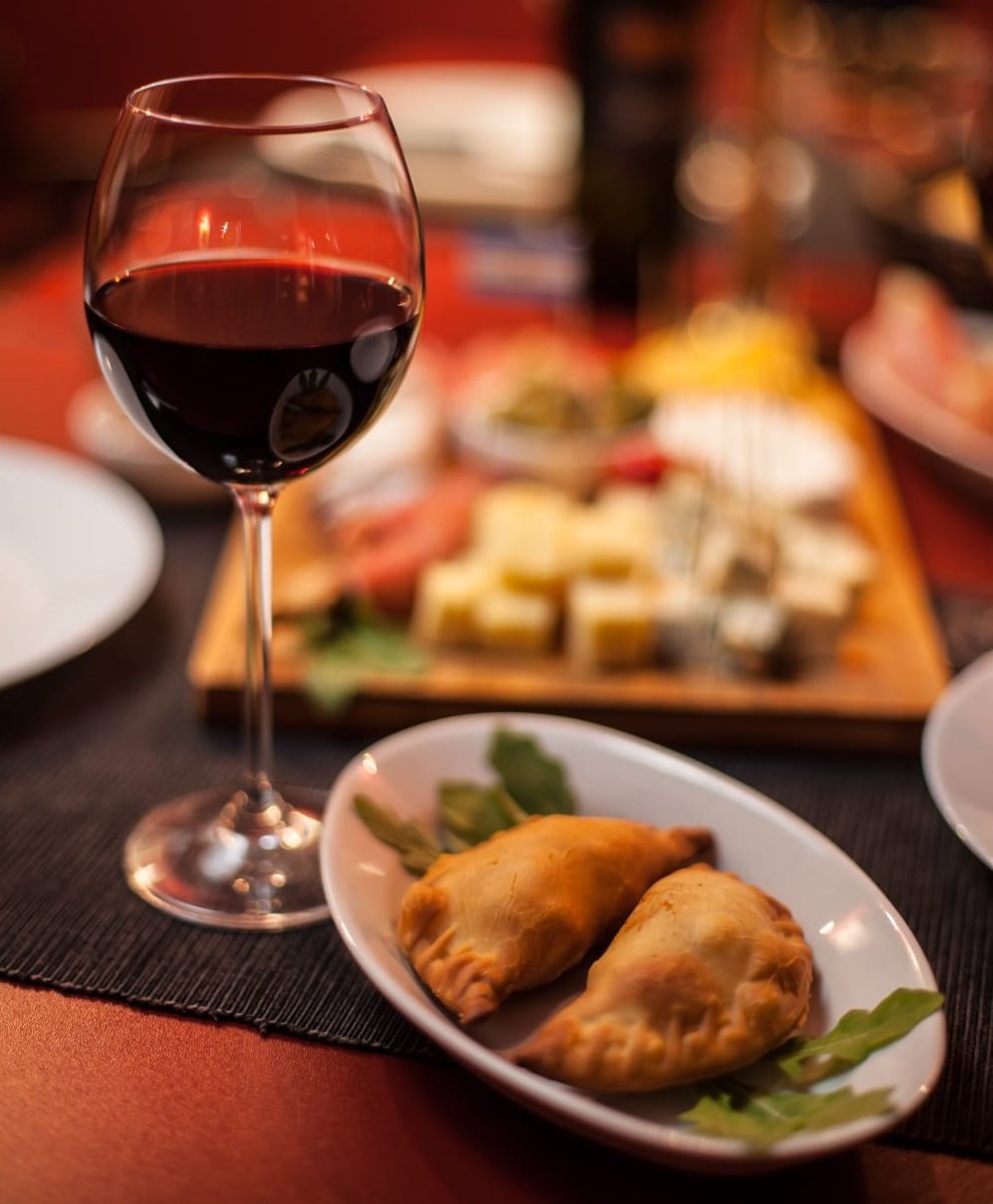 Franco Cambareri's Empanadas Recipe
[Serves 1]
Ingredients
Dough
3 cups of wheat flour (420 grams)
1 pinch of salt
80g of butter
1 teaspoon of baking powder
250ml milk or hot water
300 millilitres of olive oil or vegetable oil

Stuffing 
300g thickly chopped onion
100g green pepper
100g red pepper
300g ground beef
1 teaspoon pepper
½ tsp cumin
¼ teaspoon of white pepper
1 teaspoon salt
50g green olives
3 tablespoons of dry red wine
3 hard-boiled eggs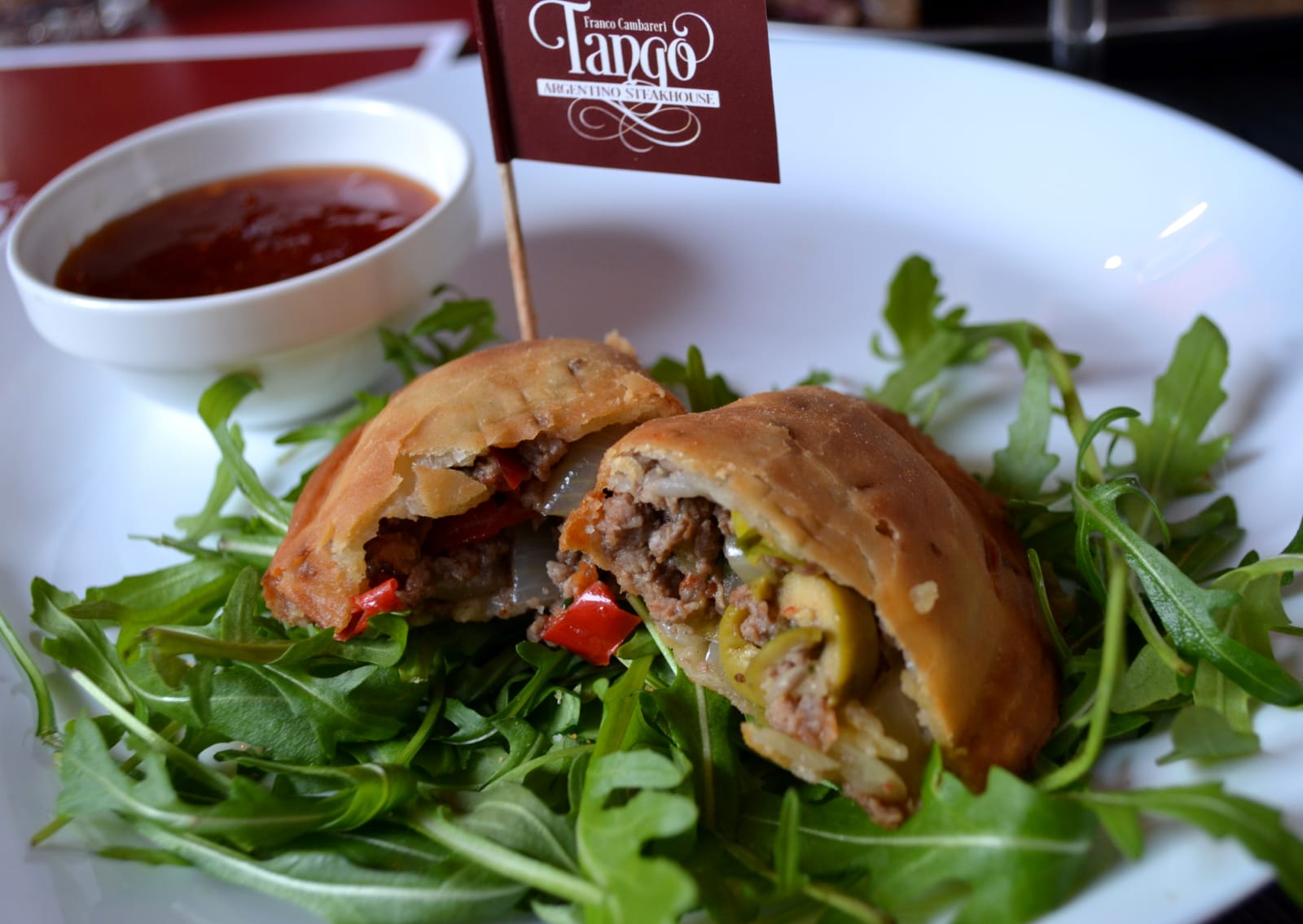 Method
1. The first step will be to prepare the stuffing. Cook hard-boiled eggs, then pour olive oil into a hot frying pan and add chopped onion, which you fry for vitrification.
Add meat and mix for about 5 minutes on low heat.
Add red peppers, spices to the pan, pour in the wine and leave it for about 7 minutes on low heat.
Finally, add chopped olives and a pre-cooked egg and remove the pan from the heat.

2. Mix flour, salt and baking powder. Add butter (room temperature) and flatten with a fork, then gradually pour in milk or hot water, kneading well until you get a homogeneous mixture.

3. On a flat surface roll out the dough with a rolling pin and cut out medium circles, they can be about 8 to 10 centimetres in diameter.

4. Place 2 large spoons of stuffing in the centre of each piece of dough, leaving enough space around the edges to wrap the whole. Heat oil in a pan.

5. Wet the edges of the cake with your fingers or a brush, wrap the empanadas and use a fork to seal the edges well.

6. Fry the empanadas in a pan for 2-3 minutes on each side, flip them over when they start to turn golden brown.

7. When the empanadas are ready, put them on a plate covered with a paper towel for a moment and wait for it to absorb excess fat.

8. Voilá, your empanadas are ready to eat.
 

Smacznego (Bon Appètit)!