As the locals say, Niš is about spending quality time together over a good cup of conversation. Sharing a coffee in one of the abundance of cafés is a must. Strangely enough, the average Niš resident never drinks coffee in the traditional'kafane' (coffee houses), but is more likely to sip brandy (rakija) or wine and eat big plates of meat: as such, they can be found under restaurants. 

However, the newer breed of cafés, even the less popular of those, are often full or at the very least busy.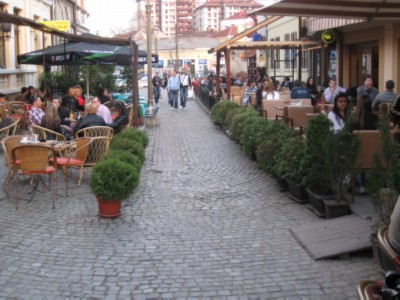 Check out the area by Čair park the locals call 'silicon valley'. Apparently the pretty cafés over there are frequented by a lot of fancy types (presumably having had some kind of plastic surgery). Actually, to us it didn't seem too pretentious, we would even go as far as to recommend it to couples or those just looking for a quiet drink. Venues include Bombay and Fama.