Leaving Split and heading south in the summertime is like leaving a buzzing hive of culture and heading for a great long stretch of pure hedonism.

If you take the scenic route, the coast road hugs white pebble beaches lapped by alluring turquoise waters, attracting sun-worshippers like bees to sugar water. You'll pass through Omiš, once the stronghold of renowned pirates, a delightful old town where the River Cetina plunges through a spectacular canyon into the sea.

Travelling south, you pass a string of villages, some old, some new, all today magnets for tourists. Finally, at Brela a straight stretch of coastline starts, 53km long, under the looming hulk of the Biokovo mountains. This is the Makarska Riviera, and this is where you'll find some of the most photographed, most famous and most prized beach resorts on the Adriatic.

This coastline basks on average in 2750 hours of sunshine per year. The sea is incredibly clear and inviting, with an average year-round temperature of 20˚C reaching summertime peaks of 23-27˚C.

Apart from the sea and the sun, here you can enjoy healthy and appetising Mediterranean food such as fish and seafood, chard, tomatoes and olive oil. In high summer you can enjoy the luxury of ripe figs fresh from the tree; at other times sweets and liqueurs made with carob, grape, citrus fruits and cherries. And of course, there's plenty of local wine.

Most resorts of the Makarska Riviera are not particularly old, although archaeological finds testify to life here since the Neolithic period. The coast spent long centuries under threat of invasion from seafaring invaders, so settlers built their village on high ground under the protective shoulders of the mountains.

After a strong earthquake in 1962 reduced many of these ancient homes to rubble, the villagers descended to start a new life beside the sparkling waters of the sea. The building of hotels started in a big way, and this became one of the most popular and attractive spots for holidaymakers in Europe.

In recent times the realisation has dawned as to what was lost when those villages were abandoned: they are in fact a treasure trove of folk culture. All in stone and in spectacular mountain settings, they have great architectural and ethnological value. The village way of life was synonymous with music and dance, textiles and crafts - not to mention agriculture and food. A number of traditional konobe (taverns) are now open offering great hospitality and authentic Dalmatian cuisine.

As well as the villages in the immediate vicinity of the resorts in this guide, from Makarska it's an easy ride to some larger places in the Dalmatian hinterland such as Zagvozd, Imotski (with its Red and Blue Lakes) and Vrgorac, famous for its seven towers built during the Ottoman wars, as well as the well-preserved historical village of Kokorići.

Take your pick. Tour the coast and find your perfect slice of heaven: a rocky cove or a stretch of perfect shingle. Take a trip inland and discover the age-old culture of the region. Take a hike to the highest peak of Biokovo and see Brač and Hvar islands lying peacefully at your feet. Hire a bike or indulge in a wealth of watersports. Summertime calls!

Jump to:
Resorts
Sport
With mountains, sea and rivers, the Makarska area is an unbeatable playground for adventure sports. Cycling is probably the no. 1 sport on land here thanks to the great scenery and challenging terrain. Despite its allure, you might rather avoid the narrow, bendy, often overcrowded Adriatic coastal highway: accidents are all to frequent. Better pick a route through the old hillside villages – details in the nearest tourist board office. In the Biokovo mountains a tarmac road runs 23km from the park entrance to the Sveti Jure peak (again, watch out for traffic; helmets are mandatory). There's also an 8km gravel track from Staza to Saranač, as well as belts cleared of trees to prevent the spread of fires around the edge of the Nature Park. A 5km coastal path from Makarska to Tučepi is perfect for a gentler ride. Still on dry land, there are scenic and interesting hiking trails in the Biokovo Nature Park, while thrills aplenty await rock climbers in the steep Cetina gorge at Omiš. There are also climbing walls on the Osejava peninsula in Makarska and on a crag overlooking Brela. Even higher above the earth, there are two paragliding take-off points at Miletin bor and Pržinovac in the Biokovo Nature Park. Water babies will love a refreshing ride on a raft along the fast-flowing Cetina river. And then, of course, there's the sea. You can sail (or learn to), or surf, or windsurf. You can ride a jet ski, or launch yourself in the air behind one on a paraglider. You can rent a boat, learn to dive, or enjoy a spot of sea fishing. Whichever you choose, we assure you the experience will be unforgettable.


The Biokovo Mountain
Without those great grey mountains rising steeply from the coast, the experience of being on the Makarska shoreline would be much less of a thrill. That view is just so spectacular: in some places the cliff rising above the little seaside resorts is almost vertical and so close it feels like the shoulder of a protective parent. In many senses, the mountain has protected and sustained humans for millennia, so Biokovo is pretty much the mother lode of culture and general fabulousness in this part of Dalmatia. Biokovo is not a single mountain but a range of mountains that stretches from just above Brela almost to Igrane in the south, about 25km, about half of the Makarska Riviera. It's part of a larger system of mountains called the Dinaric Alps, a 645 km long range that stretches along the Adriatic from Slovenia in the north to Albania in the south. The Dinaric Alps, as you might guess, are which is itself part of that famous range so beloved of chocoholics. The mountains are made of limestone deposited at the time when this was a flat sea, before tectonic movements sent the earth skywards. Limestone is a soft rock that is easily moulded by water. This kind of landscape is known as karst and is well known for having fascinating formations including caves and sinkholes where rivers dive underground. The highest peak of Biokovo, Sveti Jure, is 1762m high, the third highest peak in Croatia. Due to its geomorphological, biological and cultural diversity, almost all of the Biokovo range has been declared a Nature Park. It is home to a wild variety of wildlife, including endemic and endangered species. The best known is the Silvery Dwarf Harebell Edraianthzs pumilio. For centuries the slopes of Biokovo provided a home to people seeking shelter from enemy attacks – hardly anyone lived by the sea. In the 20th century, the area became depopulated, meaning that modern life has hardly touched it. Therefore, this is a historical and cultural treasure trove. Lovers of architecture will be enchanted by the ancient stone villages and defences against Turkish attacks. Food buffs will find the smells wafting from traditional-style taverns hard to resist. So, while you're on the Makarska Riviera we beseech you, don't be lulled into laziness by the sedutive sea. Take a trip into the Biokovo mountains – you'll be astonished by how much there is to see there. Apart from anything else, the views over the coast and islands are astonishing.
The Biokovo Nature Park covers most of the mountain range and has a number of information centres and educational trails. Since it is a managed park, you are required to buy a ticket at the entrance on the Makarska – Vrgorac road. You can drive up there, but the best way to explore it is to enjoy a good long hike. Just a couple of precautions: the terrain is rugged – wear strong shoes or hiking boots. The summer heat and sun can be overwhelming: set off at sunrise, and take a hat, sun protection and plenty of water. Outside of the summer, avoid setting off if wind or rain is forecast: the bura (north wind) can reach hurricane force.

Presentation centre Makarska: phone (+385-21) 61 69 24.

Presentation Centre Adrion - Heart of the Mountain
Local History Collection of Biokovo Nature Park.
Open 08:00 - 20:00, Sat and Sun 08:00 - 12:00, 16:00 - 20:00, Closed Mon.

Marin Kovačević Memorial House in the village of Kotišina
Information on the Kotišina Botanical Gardens. Open by prior arrangement.

The Kotišina Botanical Garden
This Botanical Garden, like the Malacological Museum in Makarska, was founded by biologist Friar Jure Radić (1920-1990), and is part of an educational trail he also created. Set in 16.5 hectares, the Garden is a reserve for local plant species as well as an archive of exotic plants. It has some interesting rock formations such as caves, cliffs and the Proslap waterfall which bursts through a narrow canyon after a heavy fall of rain. There's a 17th century fortress, a protected monument, and a chapel, St Anthony's (20th C). Just 3km from Makarska and at an altitude of 350-500m above sea level, this is a suitable destination for a good but not overly demanding walk.
Excursions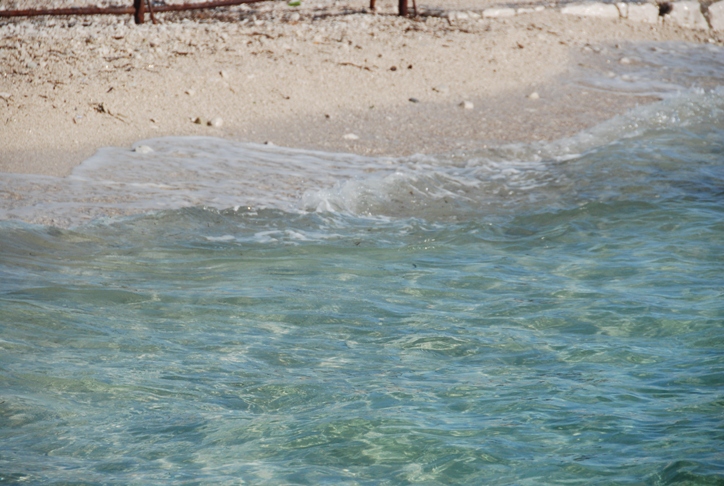 Makarska is well located to act as a base for exploring the surrounding coastline, highlands and islands. In the hinterland you'll find towns and villages where time has stood still, full of history and folk culture. Within easy reach are the islands of Brač, Hvar, Vis and Korčula, each with its own identity and story. All along the Makarska Riviera tourist boats offer day trips to the islands, usually with a rustic fish dinner included in the price.
An interesting place to explore is the delta of the River Neretva, 62km south of Makarska. This region's cuisine is based on freshwater food: you can sample frog and eel. Close by are the Bašćina Lakes, near to the town of Ploče. Though not large, they are geologically significant due to their setting in the karst landscape. There are seven lakes in all: Lake Oćuša, Crniševo, Podgora, Sladinac, Vrbnik, Šipak and Plitko jezero ("Shallow Lake"). Lake Vrbnik, the smallest, is the only one which isn't connected to any of the others. There is large number of endemic and protected species here, both plant and animal. Bathing is allowed: the lakes are on average 3°C warmer than the sea, making this a popular spot for bathing, rowing in traditional wooden boats called lađe, and surfing.
The infamous pirate stronghold of Omiš lies at the mouth of the River Cetina, 37km north of Makarska. Further north still, Split, Solin and Trogir all feature UNESCO World Heritage sites. We also recommend Sinj, famous for its unique contest of equestrian and military prowess, the Sinjska Alka. Sinj is also home to a miraculous painting of Our Lady, making it a place of pilgrimage. Other interesting places in the Cetina region include the historic town of Trilj, which also offers plentiful opportunities for adventure sports.
No visitor to the Makarska Riviera should leave without taking a trip into the Biokovo mountains. It's a half-hour drive to the highest peak, but with steep hairpin bends it's not a drive for the faint-hearted – anyone with a fear of heights would probably rather join an organised tour. On your way up you'll drive through centuries-old stone villages such as Gornji Tučepi. A meal in a rustic tavern here is a real treat. The Biokovo Nature Park has a botanical garden with numerous native and endemic species, and there are plenty of interesting biking and hiking trails in the area. On the south-east slopes of the Biokovo mountains, close to the border with Herzegovina, is the mediaeval town of Vrgorac. It is famous for its seven stone towers built during the times of the Turkish invasions. An essential destination for anyone looking to get acquainted with the folk customs of times past is Kokorići village. Here you can enjoy the restored stone buildings and learn about the traditional way of life in the region. Further north, also close to the Herzegovinian border is the mountain town of Imotski. Of particular interest here are the Red and Blue Lakes set deep into the mountains. They take on their colour from the surrounding rock.
Finally, it's a pity not to take advantage of the chance to pop over to the islands. From Makarska you can hop on a ferry to Sumartin on the island of Brač. If you'd like to go to Hvar, head south to the ferry port at Drvenik. Hvar and Brač are large, diverse and culturally rich islands – you're best off exploring them by car if you've only a day to spare. But even if you just pop over to enjoy the slow island tempo for a day you surely won't regret is.