Cut off from the rest of the Old Town by the intersecting Trasa W-Z, the Mariensztat area has its origins in the 18th century when nobleman Eustachy Potocki married Maria Kątska and received the land as part of Maria's dowry. The area was built in 1762 and named after his wife, with the latter part of the name 'stadt' (changed to 'sztat' after World War II) being added to appease the Saxon king of Poland at the time, King Augustus III. Completely destroyed during the Warsaw Uprising, it was rebuilt after the war using a totally different street plan; the architectural design aimed to evoke a look mixed between 18th century buildings in the Praga district while also incorporating a socialist realist element. When it was unveiled in 1949, it became the first housing complex to be completed in post-war Warsaw. Lying between ul. Bednarska and ul. Dobra, the picturesque neighbourhood is full of small parks and winding streets and provides a leafy retreat from the crowds just a short distance away from the heart of the Old Town.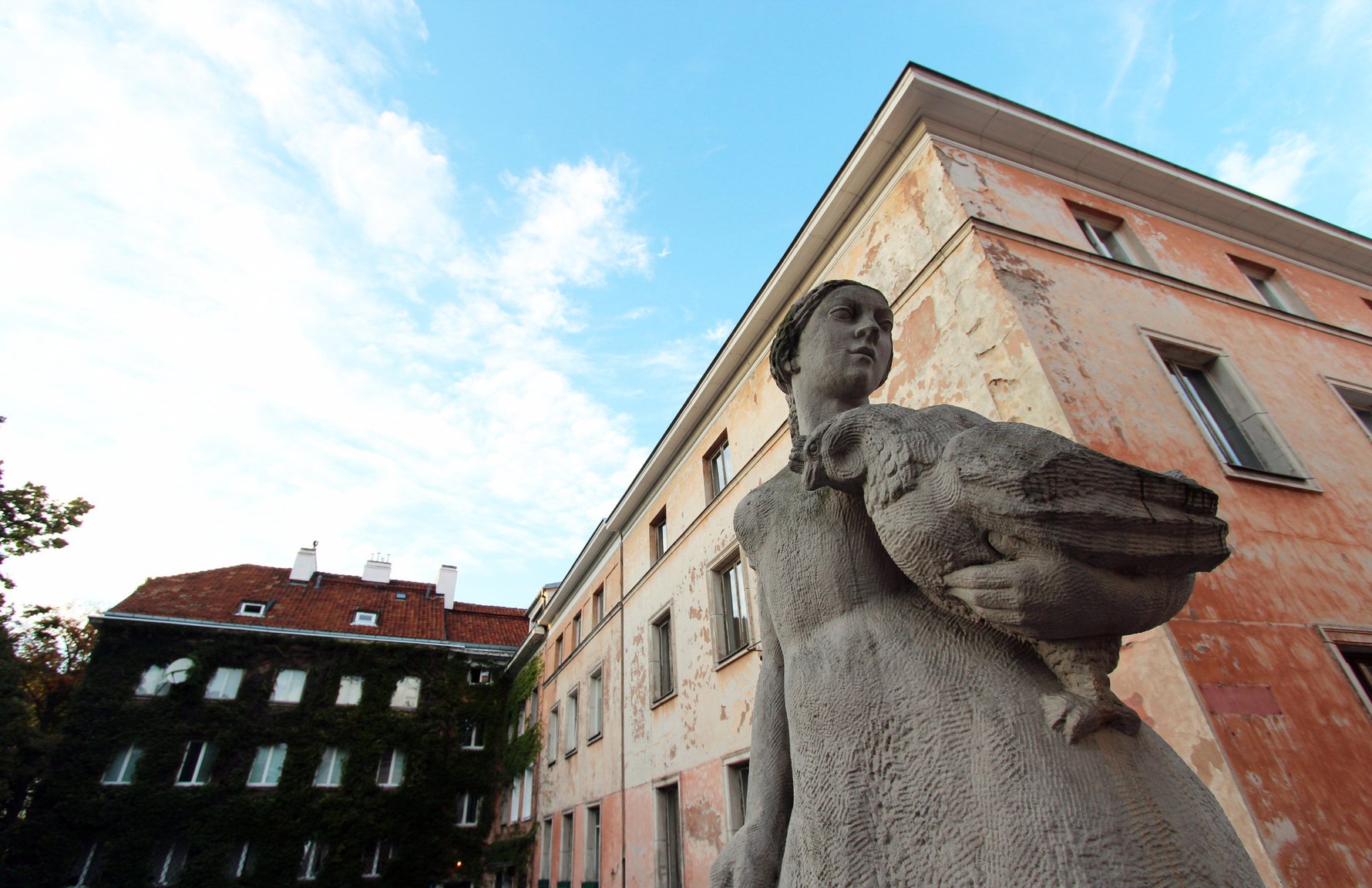 In previous centuries, Mariensztat was notorious for its bordellos and bare-knuckle boxing matches, and its main square was once the home of a bustling market in the area's main square, which was enlarged to its current size in 1865. The area's role as a market is commemorated with a statue by Barbara Zbrożyna of a woman with a chicken and a basket selling goods, found on ul. Sowa 4. Today, although it looks a little sleepy, Mariensztat ranks as one of Warsaw's most engaging districts, and the main square contains a fountain, and in the corner, a mural by Zofia Czarnecka-Kowalska and Jan Sokołowski showing a colourful clock.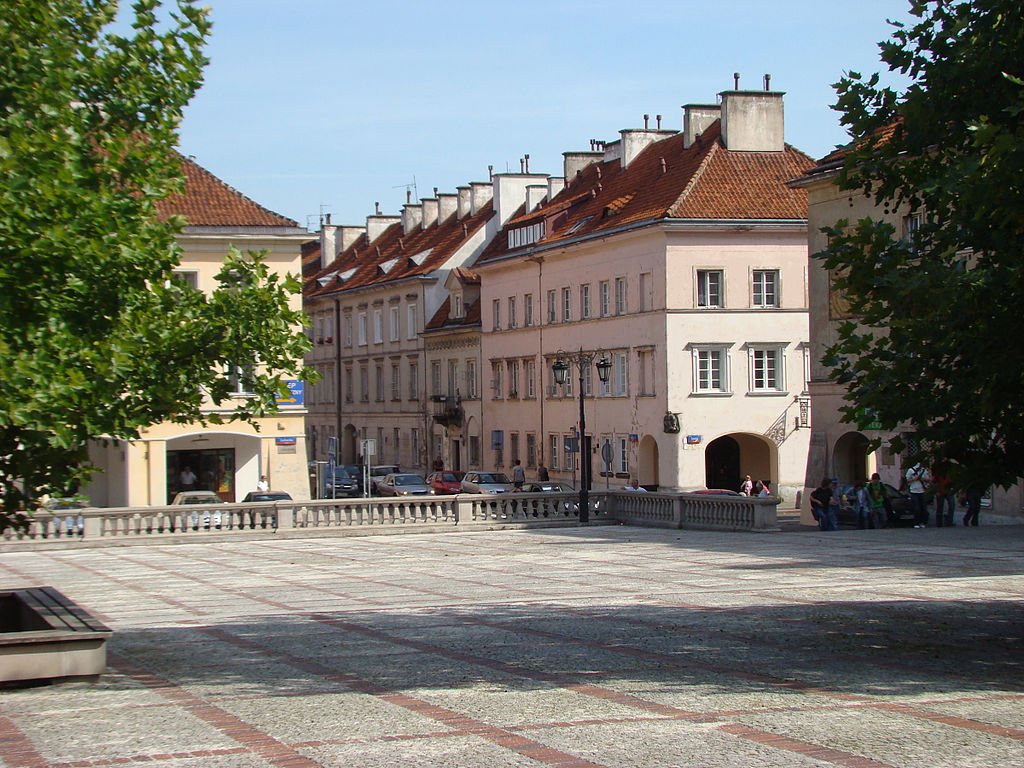 If you are in the area of the Old Town, we recommended taking a detour, a quick walking tour in the form of a loop, starting at either Krakowskie Przedmieście, or even Castle Square (Plac Zamkowy). Seeing the entire area will take no longer than 15-30 minutes, depending on how long you wish to stay there. During your walk, you will also pass a palace where Fryderyk Chopin held his first public concert, now the current-day Chopin Point, and next door the magical 'Magia Brylantów' containing antiques and fantastically old European jewellery. Further along, the fantastic Miniature Park shows you a Warsaw which no longer exists, all in miniature. A mix of all four locations will provide a unique insight into the area, a historical journey through architecture, music, jewellery and miniature models, and you'll finish the loop right where you started, enriched by the experience.