Tucked away in the popular Praga-Północ neighborhood is a bustling creativity and gastronomy center that includes restaurants, museums, bars, cafes, galleries, shopping, and much more. And it's all located in a complex of 100-year-old neo-Gothic buildings that used to house a famed vodka factory.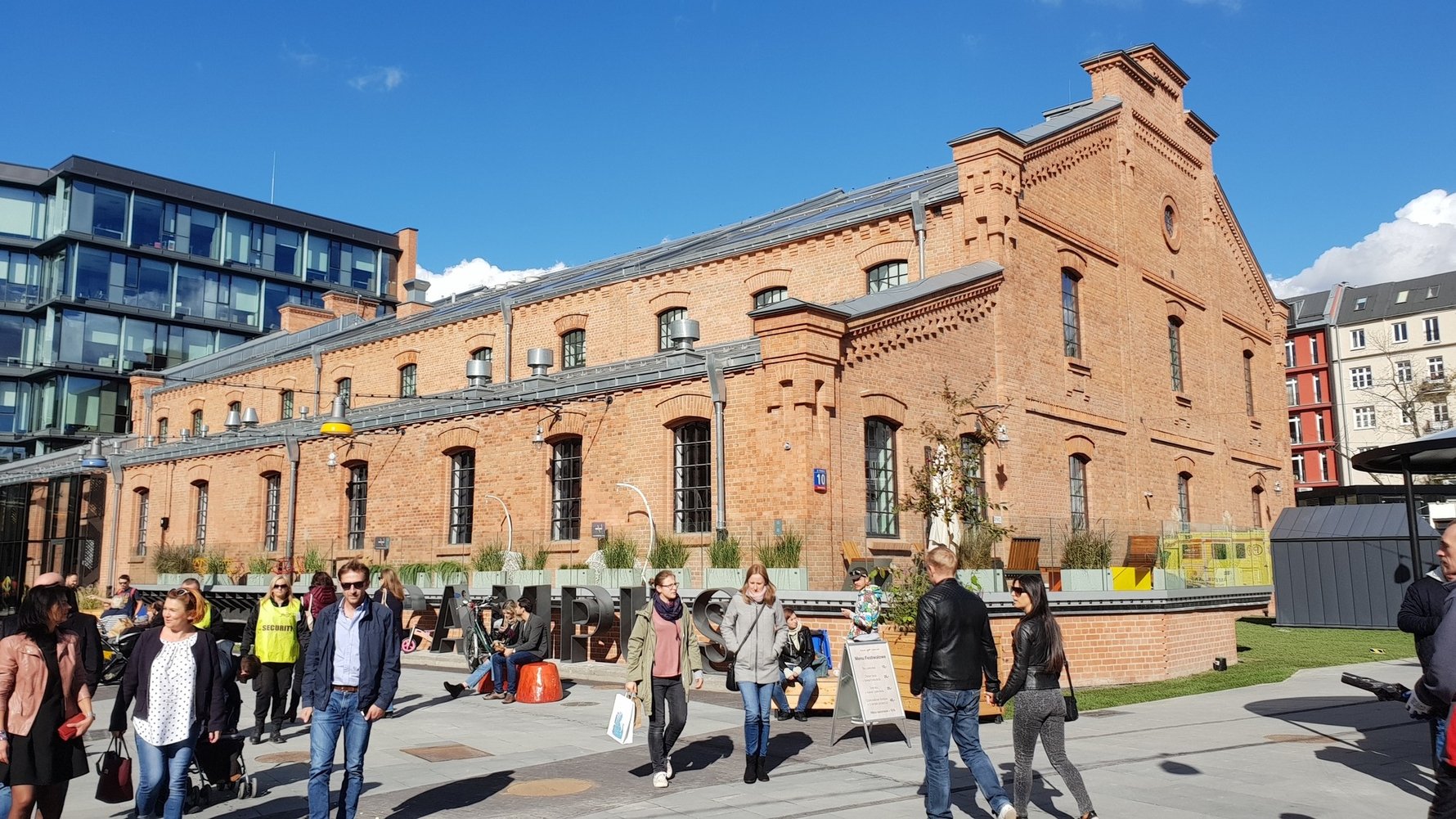 Called Centrum Praskie Koneser, the spot is one of the few places in Warsaw not razed during World War II, which means that this collection of buildings is teeming with history. The red brick complex was opened in 1897 as a factory to house the famous Koneser Vodka operations, though other famous vodkas came out of this space as well (including Żubrówka, Luksusowa and more). Vodka production continued at the factory through much of the 20th century, with a major boom in the first half of the century, when the factory employed over 400 people and produced 250,000 bottles of vodka a day.

After production ended in 2007, developers could tell the set of buildings not only had a lot of history, they had promise, too. That's thanks to the gorgeous blend of industrial and neo-Gothic architecture throughout the complex. The buildings are made of dark red brick and boast rib-vault ceilings, smoke stacks and narrow windows. When developers began repurposing the space for an entertainment, food and shopping center – which opened in 2018 – they leaned into the existing architecture, highlighting it with contemporary industrial elements. Now, among the 19th century buildings, you'll find sleek glass structures, string lights and pops of greenery that underscore the beauty of the original space.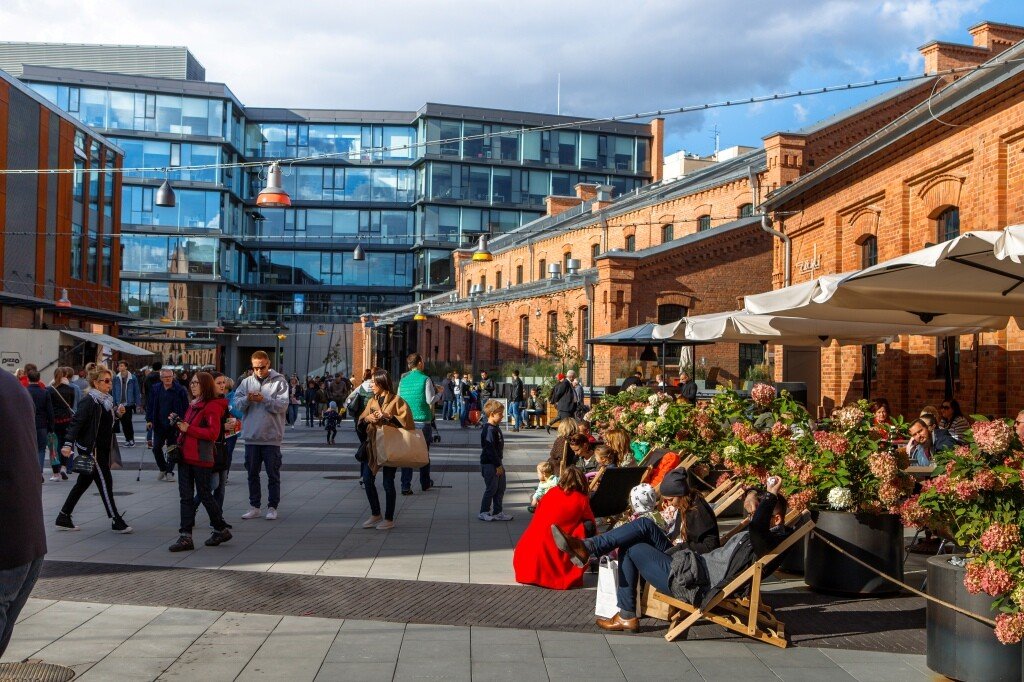 Eat and Drink the Day Away
One of the best aspects of Centrum Praskie Koneser is the sheer number of bars and restaurants, starting with Koneser Grill a high-end steak restaurant, and the only establishment in this part of the city to secure a spot on the coveted Michelin Guide.
If you're looking for variety, try Bombaj Masala, which offers seriously good Indian food, or Concept Food & Wine, which has comfort food with a modern twist (and some gorgeous plating). Of course, swing by Społdzielnia Koneser for everything from burgers to pizza and more, or Azia Restaurants for any Asian food you can imagine (ramen and dim sum-lovers, this is your spot).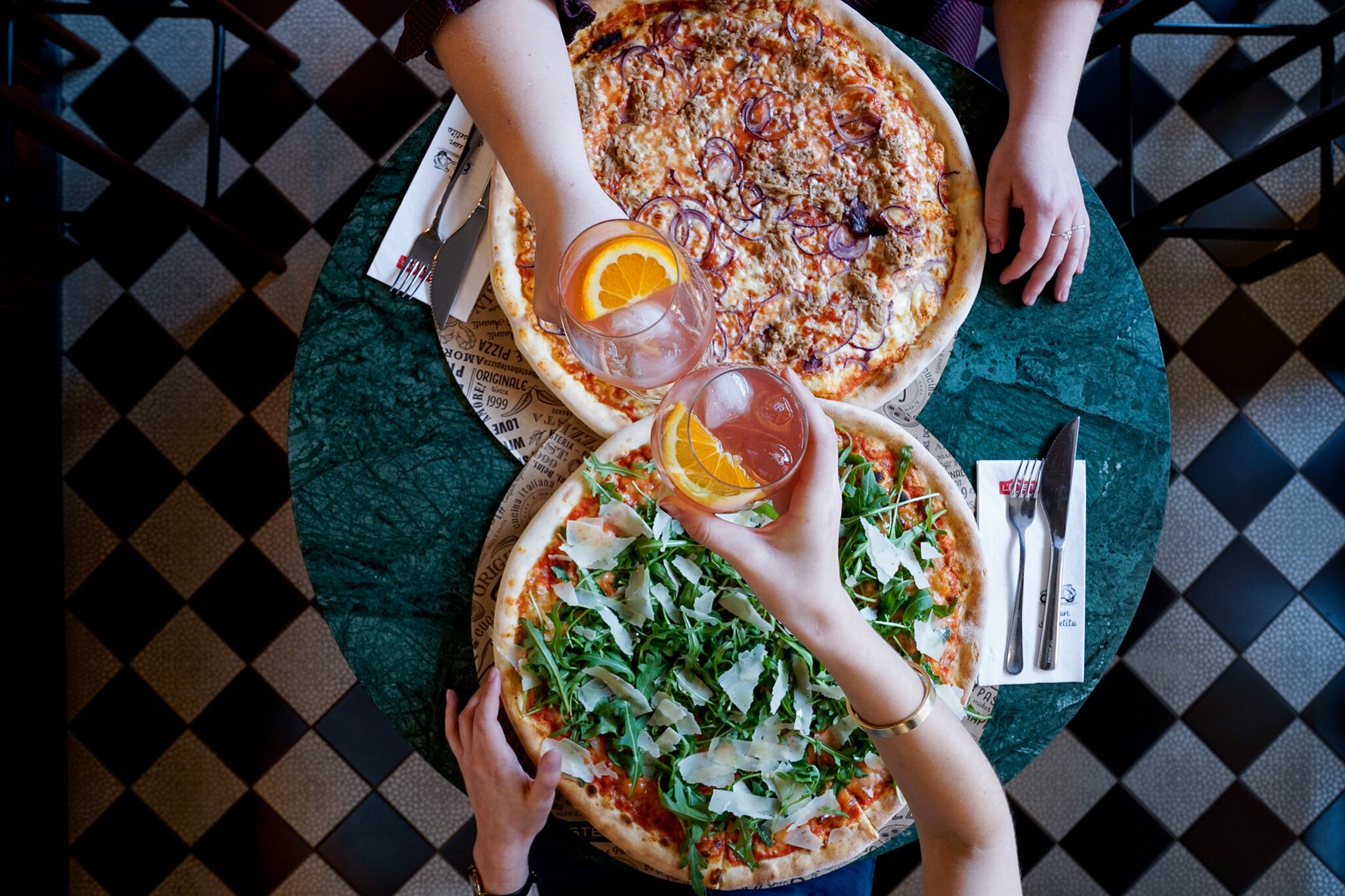 If you want good, original and authentic Italian cuisine, stop by recently opened L'Osteria, which serves up tasty pizzas, homemade pasta and a traditional Italian flair. Setki Powodów has delicious food along with unique cocktails you won't find elsewhere -- all in a space decorated with neon signs and filled regularly with live music. Speaking of drinks, swing by the ¾ Koneser Bar, located in the Vodka Museum, which offers a number of unique and artisanal alcohol infusions.There's also the 24-hour Moxy Bar, with bright lighting and fun little decorative details (pink flamingo drawings abound).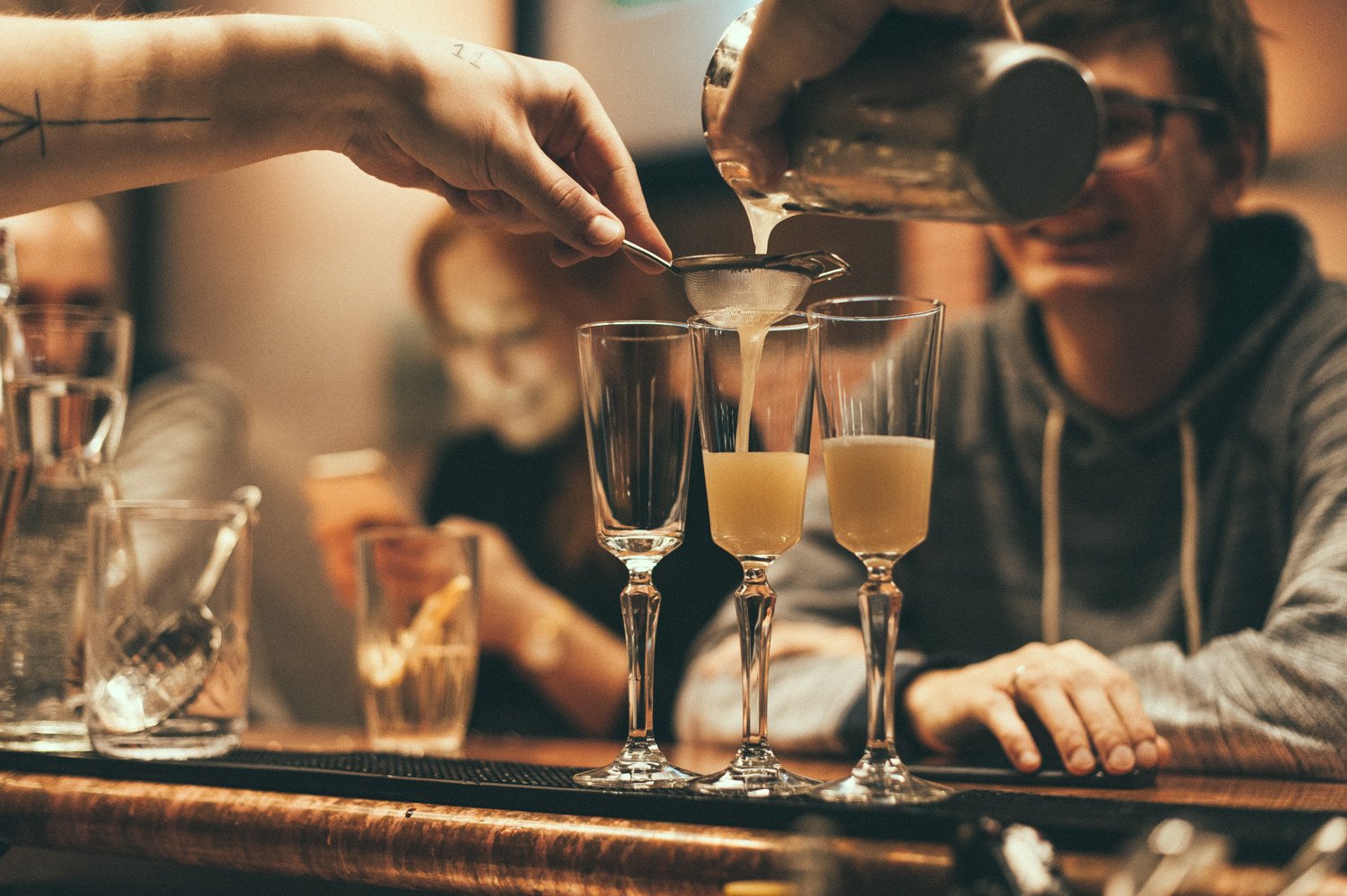 Shopping, Spa, Studio Art and More! 
You can come here for more than just food and drinks! This place is bursting at the seams with activities, from shopping, to relaxing, to eating and more. If you're traveling, you can even get a hotel room here at the reputed Moxy Warsaw Praga Hotel.

Once here, swing by the Minimal Line Studio, which offers well-priced minimalist art. If it's cosmetics you're in the mood for, head over to Mydlarnia Cztery Szpaki, which makes natural handmade soaps and shampoos. Or stop by The s:HEirt, a concept clothing store offering a wide range of classic clothes that – in their words – never go out of style. 
There's a lot in the way of self-pampering, too. Several salons are located in the space, as well as Ambassade Biologique Recherche, a spa-like spot that offers facial, body and hair treatments amid Parisian-style decor. There's also Eyebar, where you can get face massages along with professional makeup, eyebrow work and mani/pedis.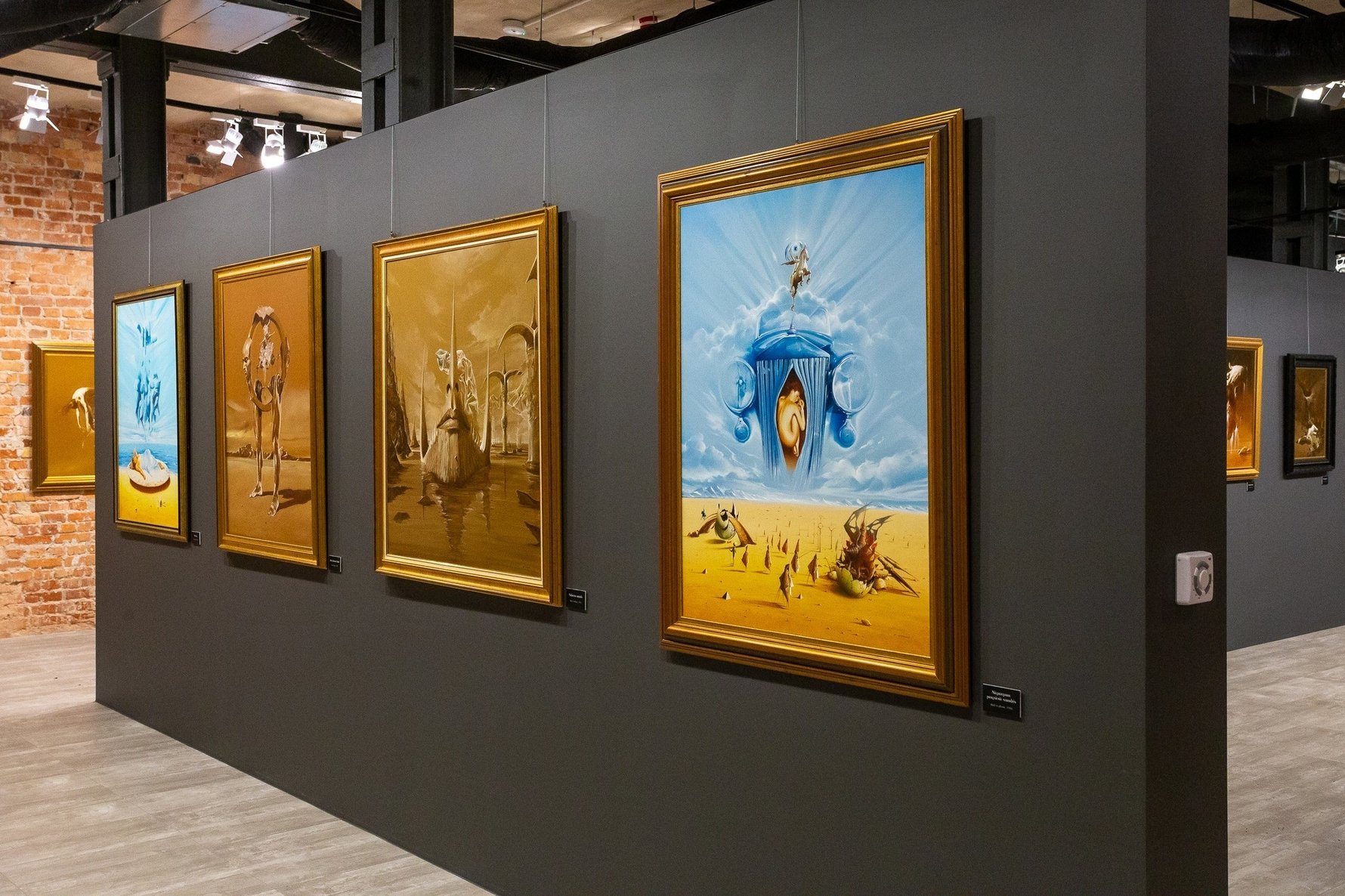 For those who are more interested in roaming museums for the day, Centrum Praskie Koneser is also the spot. You'll find a number of renowned art galleries, from Leonarda, an urban art concept store, to Art Sułek Space, which has sculptures and paintings in a gallery run by Polish artist Marek Sułek. There's even ToTuart, a gallery that displays beautiful sculptures and paintings and also has an auction house!

Spend tons of time in the Muzeum Sztuki Fantastycznej, which frequently features art from Polish artists that has not yet been publicly displayed. Or check out the The Magic Mind Museum, where children and adults alike can learn about the art of illusion. Of course, no trip to Praga Koneser is complete without a visit to the Polish Vodka Museum, a multimedia experience that starts with the beginnings of vodka production in Poland and details the history of the beloved booze up through the modern day. Check out a variety of vodka bottles, buy some gifts and of course, try some during the vodka tasting (better to leave this visit for the end of the day).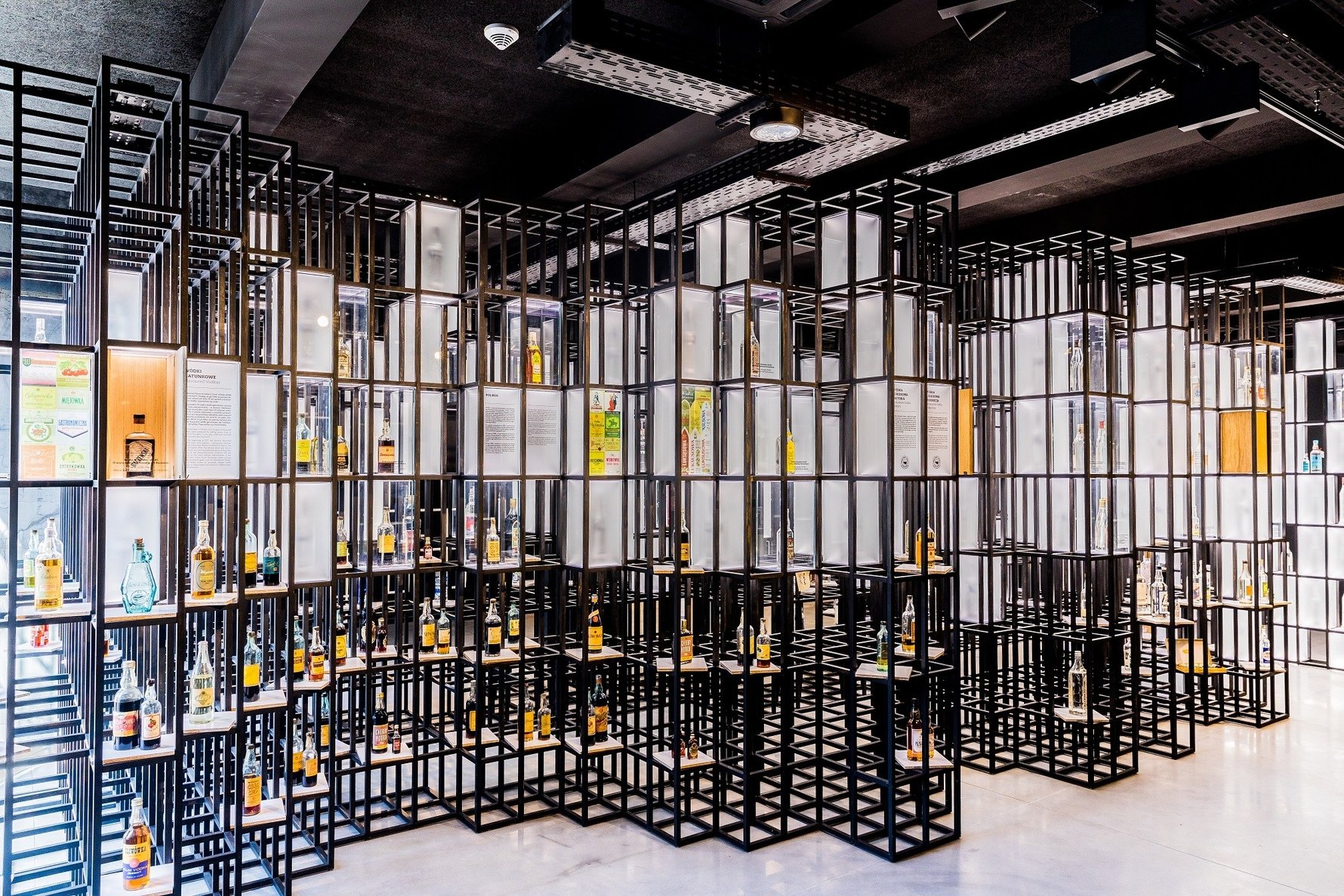 Getting There
Centrum Praskie Koneser is just over the river from the center of town, and it couldn't really be easier to get to
From the Centralna Train Station, hop on the 7 tram and get off at Kijowska 06 or get on the 25 tram and get off at Ząbkowska.
From the Rondo ONZ metro station, take the M2 heading east and get off at Wileński.
Praskie Koneser is located just a short, 5-minute walk from all of these stops.