The holiday of Three Kings Day or Dzień Trzech Króli (January 6) marks the end of the Christmas season in impressive style throughout Poland (though carolling continues, and even Christmas trees often stay up until February). A wholly Catholic holiday, Three Kings Day honours Kaspar (aka Casper), Melchior and Balthazar - the three wise men who visited Jesus at his birth. Celebrations range from small to grand but often include a colourful parade (or several) welcoming the wise men - who come riding in on camel or horseback - and their courtiers, with plenty of carolling, costumed characters passing out candy, and children dressed in colours signifying Asia, Africa and Europe (the three respective homelands of the wise men).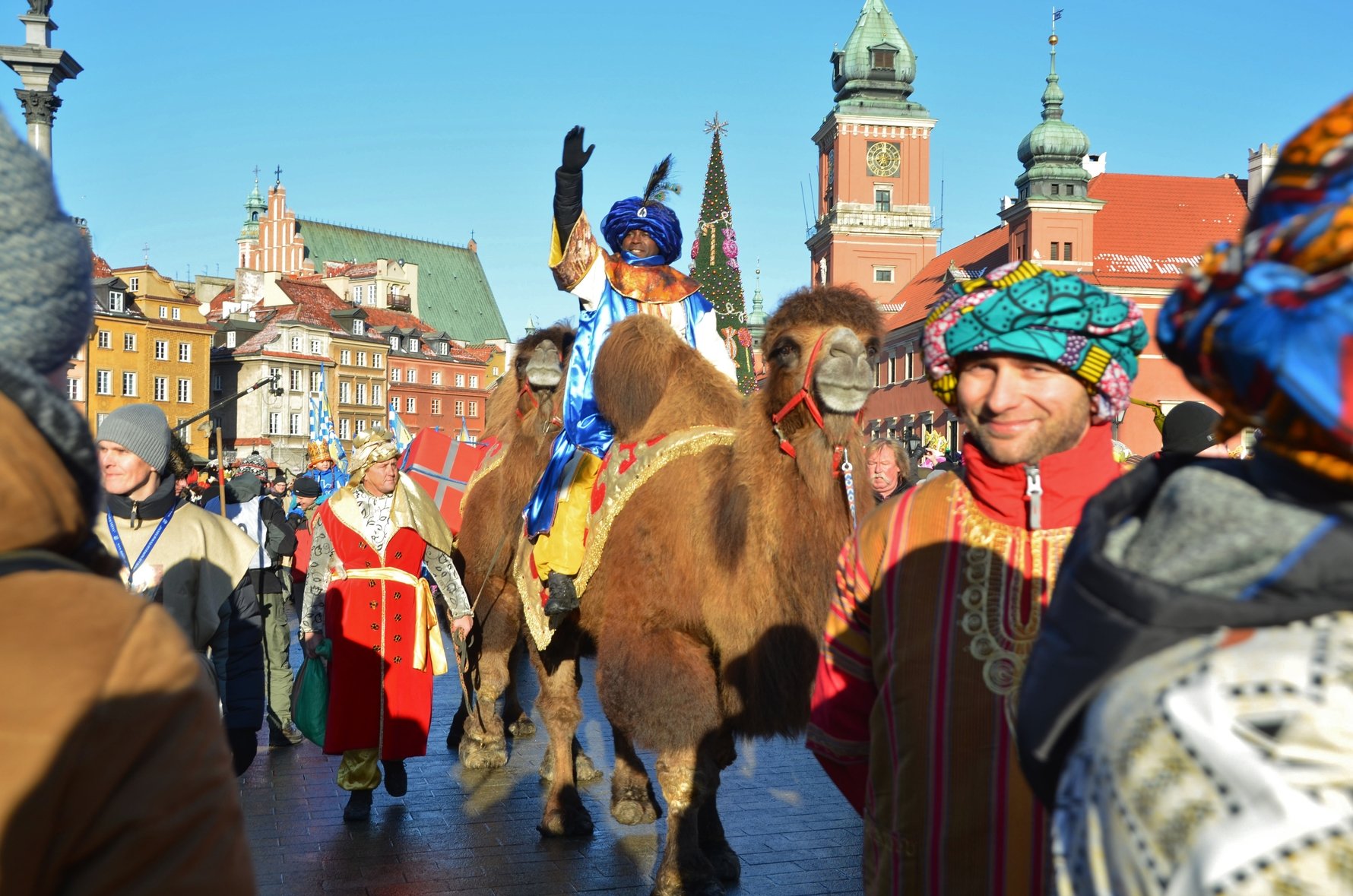 In Warsaw, Three Kings Day is celebrated with a huge parade through the Old Town, beginning at Plac Zamkowy and ending at Plac Piłsudskiego. See the event links at the bottom of this feature for more info about Three Kings Day parades in various Polish cities.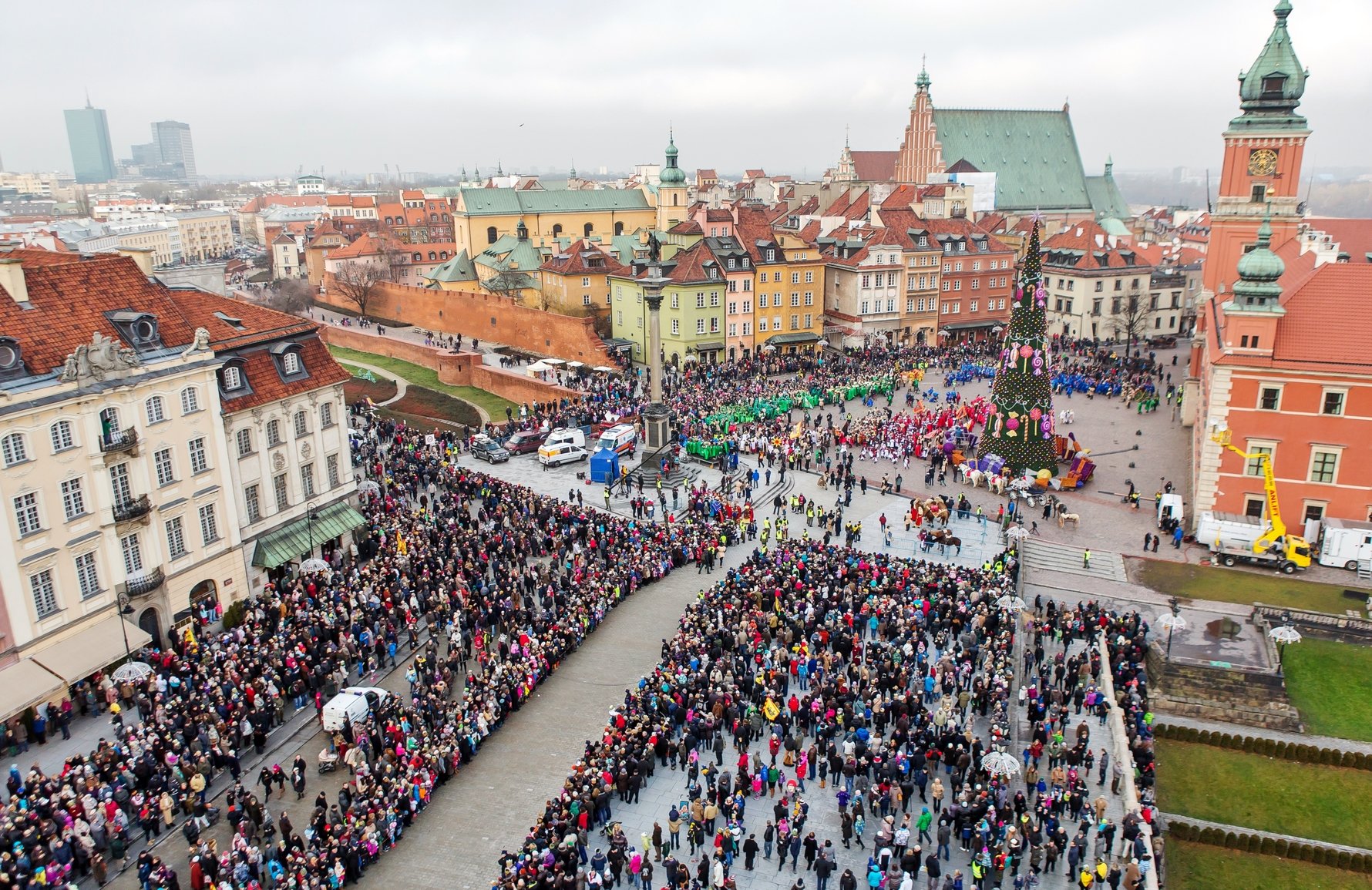 Like any proper Catholic holiday, mass is compulsory on Three Kings Day, and traditionally families leave church services on this day with a blessed piece of chalk, used to write the initials of the three kings - with crosses in-between each letter - on the front door or above the threshold of the home, followed by the year; a local priest also pays house calls this time of year to ensure that the ubiquitous 'K + M + B' (or in some cases 'C + M + B') appears where it should (for a small donation of course). This tradition is said to protect the family from sickness and misfortune for the year.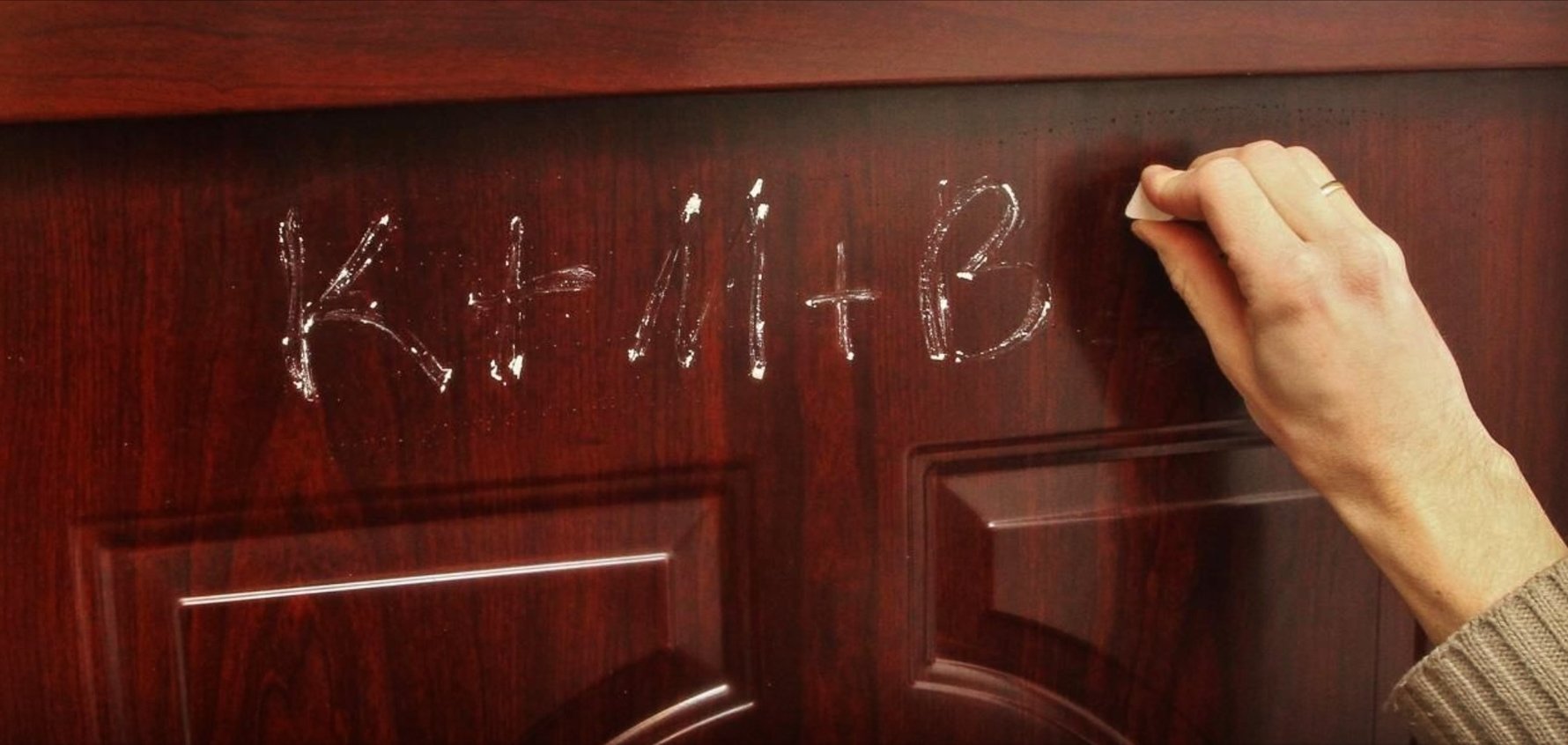 Fun is also had during the day's feast when a Three Kings cake is commonly served with either an almond or coin baked inside. Whoever is fortunate enough to land the surprise slice is considered king/queen for the day and lucky for the rest of the year. If your cake – which varies by region and can be anything from sponge to fruitcake – is decorated with a crown the lucky almond-eater gets the honour of wearing it.

An additional reason to celebrate: In 2011 Parliament officially restored Three Kings Day as a non-working national public holiday in Poland for the first time since it was cancelled by the communists 50 years earlier, so there's no need to go to work (or excuse for missing church, for that matter)!