Elektrownia Powiśle, the former power plant located in the Powiśle district on the Vistula riverside is arguably the prime example of the many industrial space revitalisation projects undertaken in the capital in recent years. Despite its change of purpose, it is still generating a lot of energy!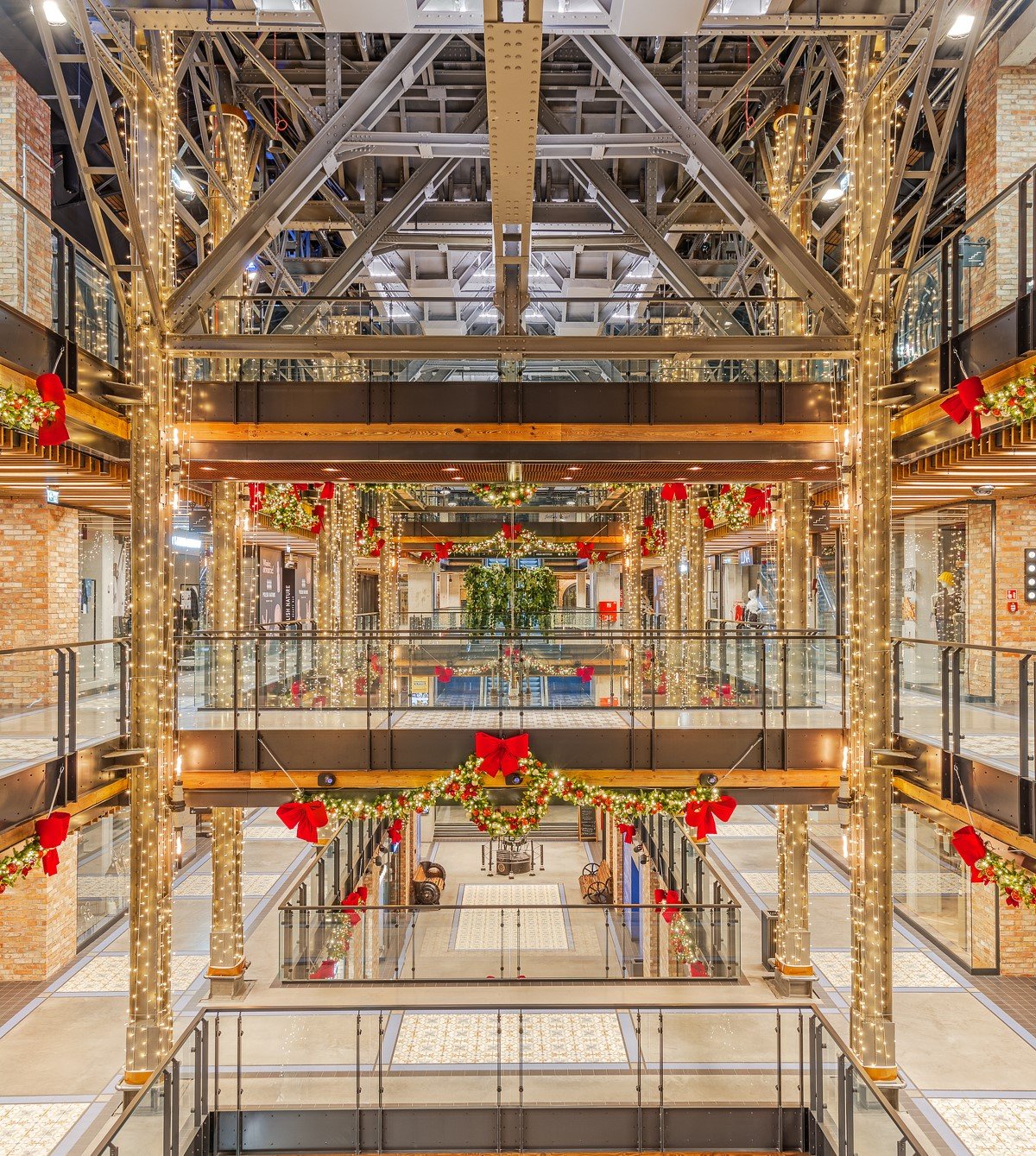 A Powerful Story!
While a number of Warsaw's former market buildings, breweries, and production plants have been turned into entertainment, education, and/or nightlife spots in recent years, none are equal in scale and size to that of the capital's former power plant. Elektrownia Powiśle also tells a more intriguing history. The investment of dates back to 1904, when Warsaw was still part of the Russian Empire, and the rapidly developing and modernising city was in dire need of getting electricity into the grid. During World War II, the facility director purposefully hired individuals to protect them from round-ups in the streets and the possibility of ending up in forced labour or a concentration camp. The heroic employees of the plant worked tirelessly during the intense battles of the Warsaw Uprising to keep the occupied capital supplied with power. The facility would continue to operate all the way up until 2001, and, for the next decade or so, the plant stood idle. It was, of course, sad for many locals to see Powiśle's iconic facility falling into dereliction. Little did they know, however, that new life (or shall we say new power?) would be channeled into the historic walls.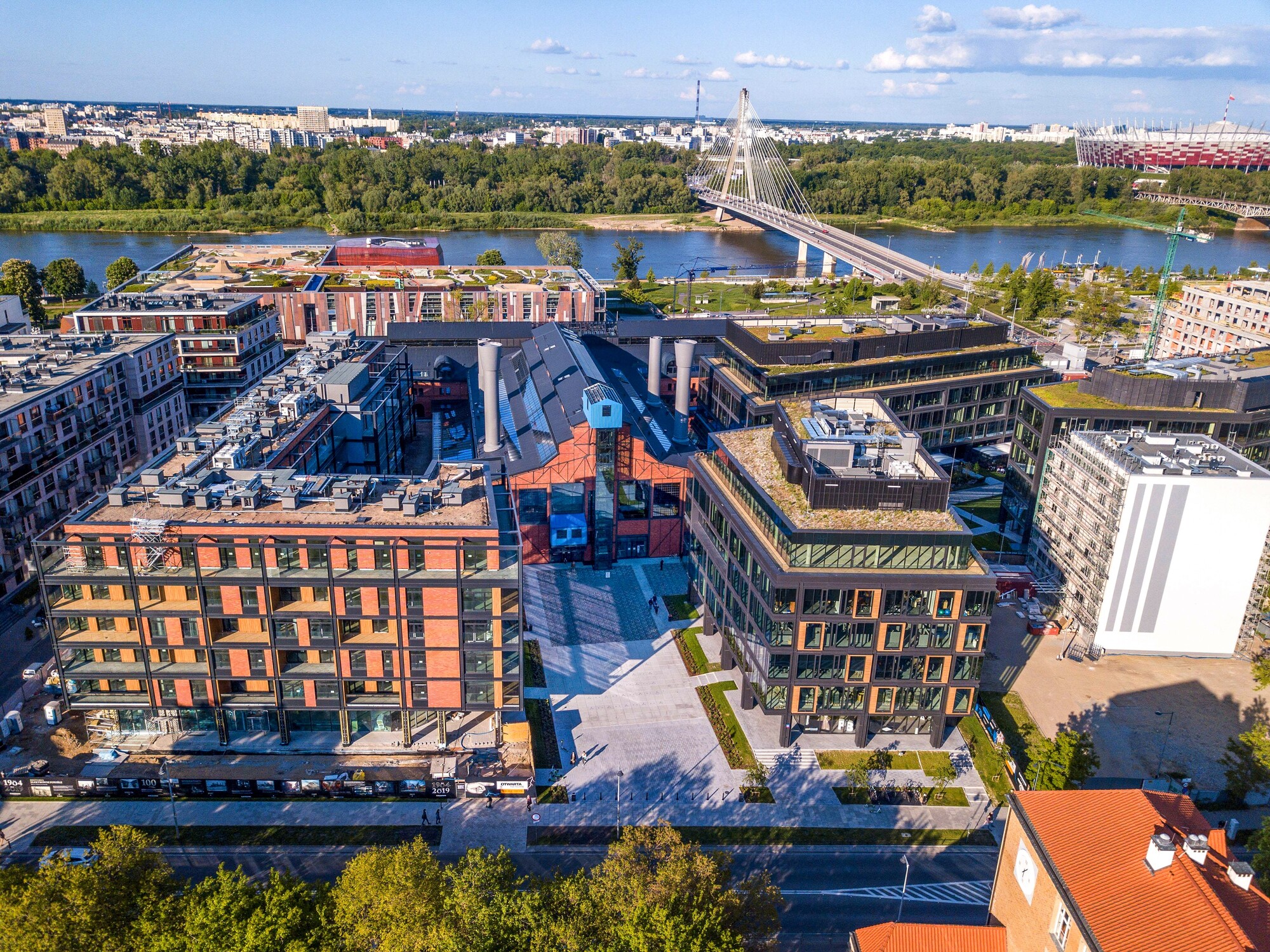 Powering things back up...
In 2015, Tristan Capital Partners and White Star Real Estate acquired the historic industrial site. While its function of these old industrial buildings would be very different, the developers still aimed to preserve their character, retaining as many elements of the historic structure as possible in the redevelopment and revitalisation of the project. Elements that could no longer serve their original purpose were not disposed of, and instead became elements of the premises' unique interior design. Even traditional brick-baking methods were used in material production. This project is, of course, part of a global trend of post-industrial revitalisation, combining the past with modernity and reshaping and resurrecting urban landscapes. Elektrownia Powiśle is certainly not a weak of that, and is, in fact, a prime example internationally. It won the Best Mixed-use Development category at the prestigious MIPIM Awards 2021 in Cannes – basically the Oscars of the real estate world - and has also received the ESG Champion Building of the Year at the 2023 CEE Quality Awards.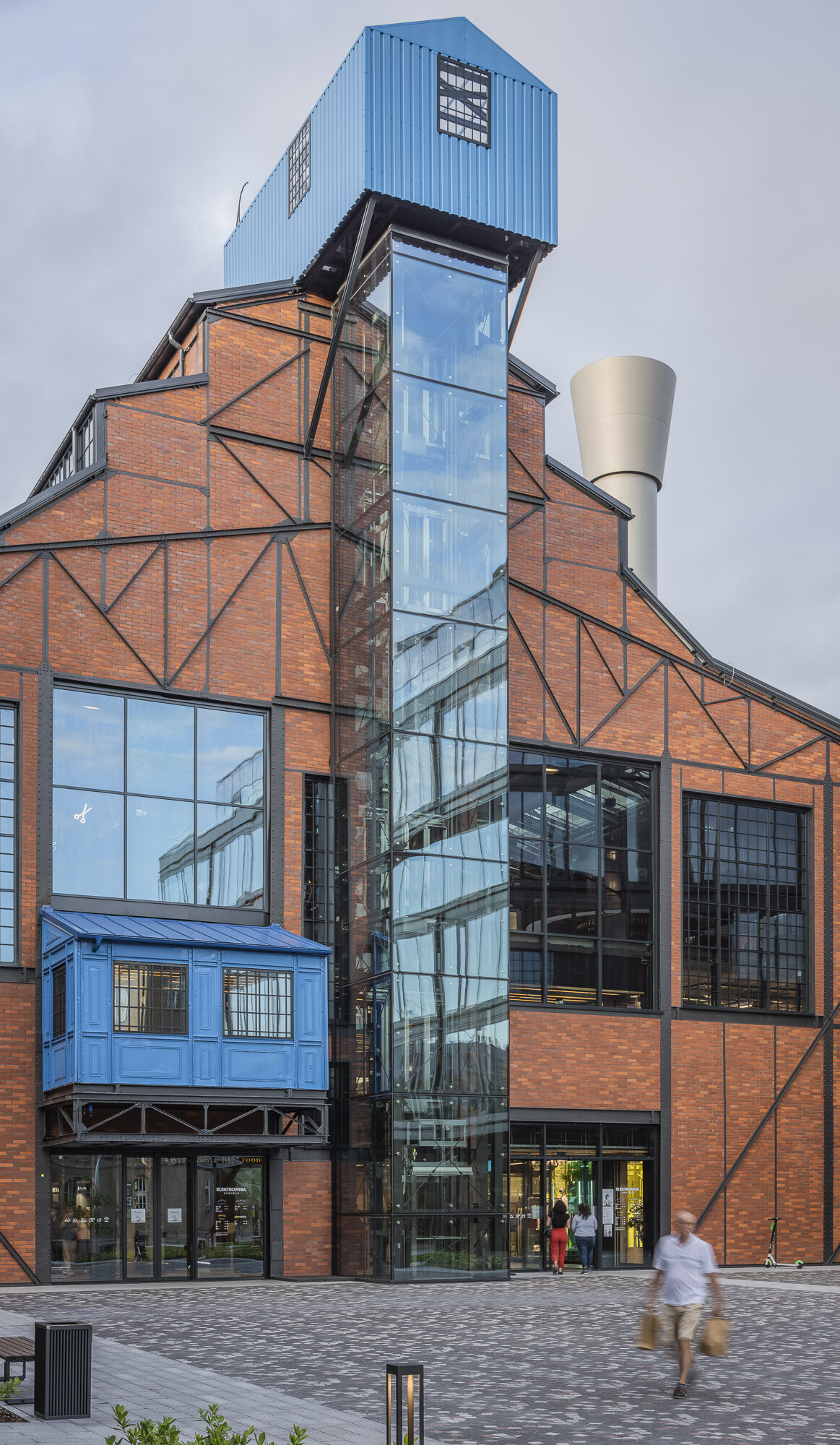 A different kind of energy source!
It may no longer be producing electricity, but this power plant is now generating another type of energy - positive urban vibes! It has become one of the most popular and frequently-visited spots on the map of Warsaw - a meeting point for both tourists and locals, as well as a popular site for a variety of events. Elektrownia is now a multifunctional zone that combines commercial spaces with gastronomy, events, offices, hotels, services, and even residential properties. All of this is located by the Vistula River with its iconic riverside boulevard nearby. It's also conveniently located in proximity of a subway station (Centrum Nauki Kopernik), meaning you can get to-and-from the city center in just a few minutes.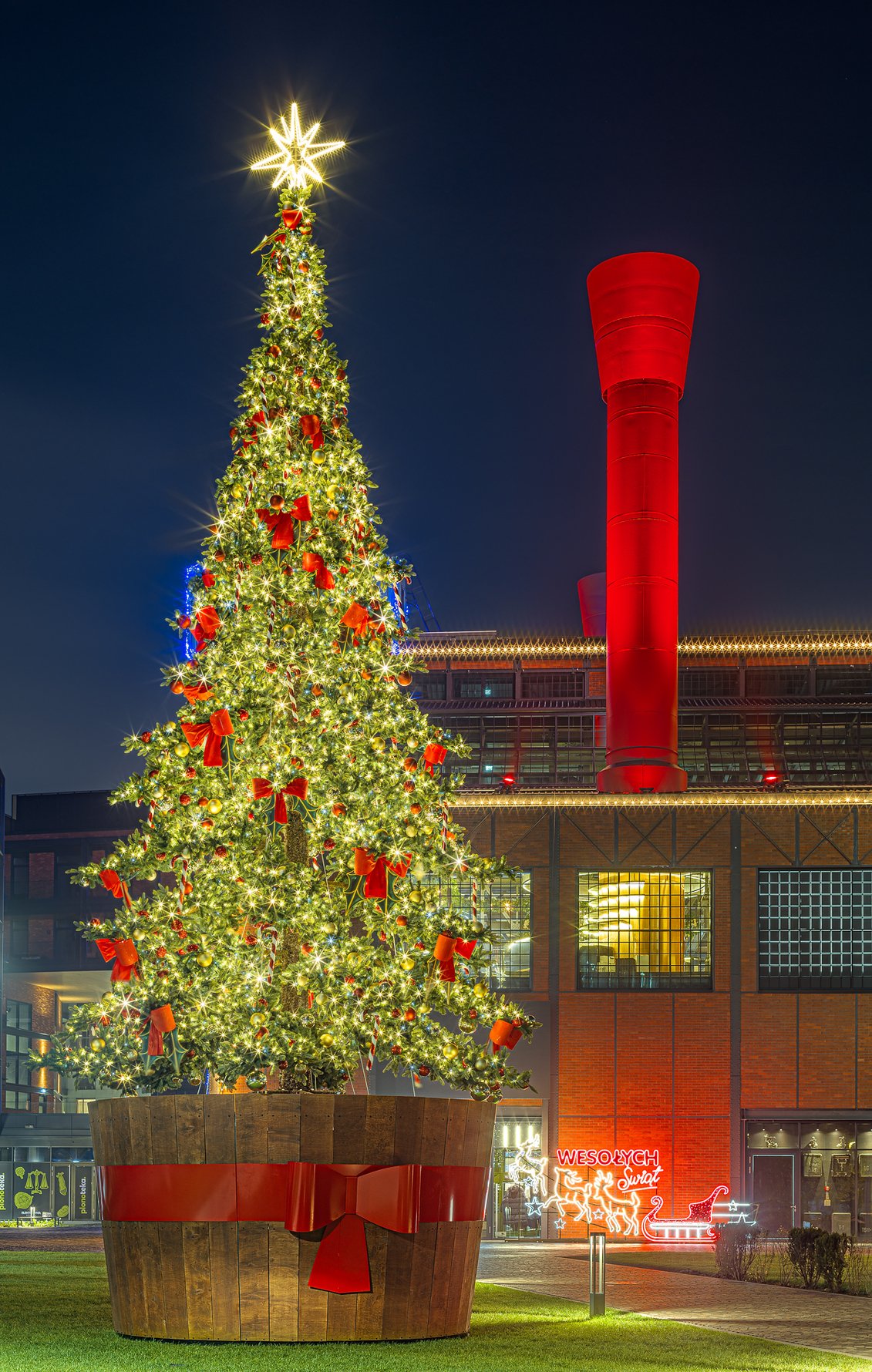 Shopping
Within the Elektrownia complex, you can browse a variety of different shops, located across four different floors, and with a strong focus on Polish brands. The store categories range from food to fashion accessories, shoes, books, and home furnishing. In terms of apparel, clients seeking both casual and the more-demanding formal attire are sure to be satisfied. You can choose between sneakers from a Converse store or custom-fit classic shoes from the Shoe House Klasyczne Buty boutique. Elsewhere, you can head along to the brand store of renowned Polish designer team Paprocki & Brzozowski for women's fashion, or, if refined male fashion is your matter, tailor-made suits at Kraviec. That being said, if you prefer to stick to renowned and luxurious global brands, have no fear - Chosen By boutique possesses the likes of Dior, Chanel, and many more.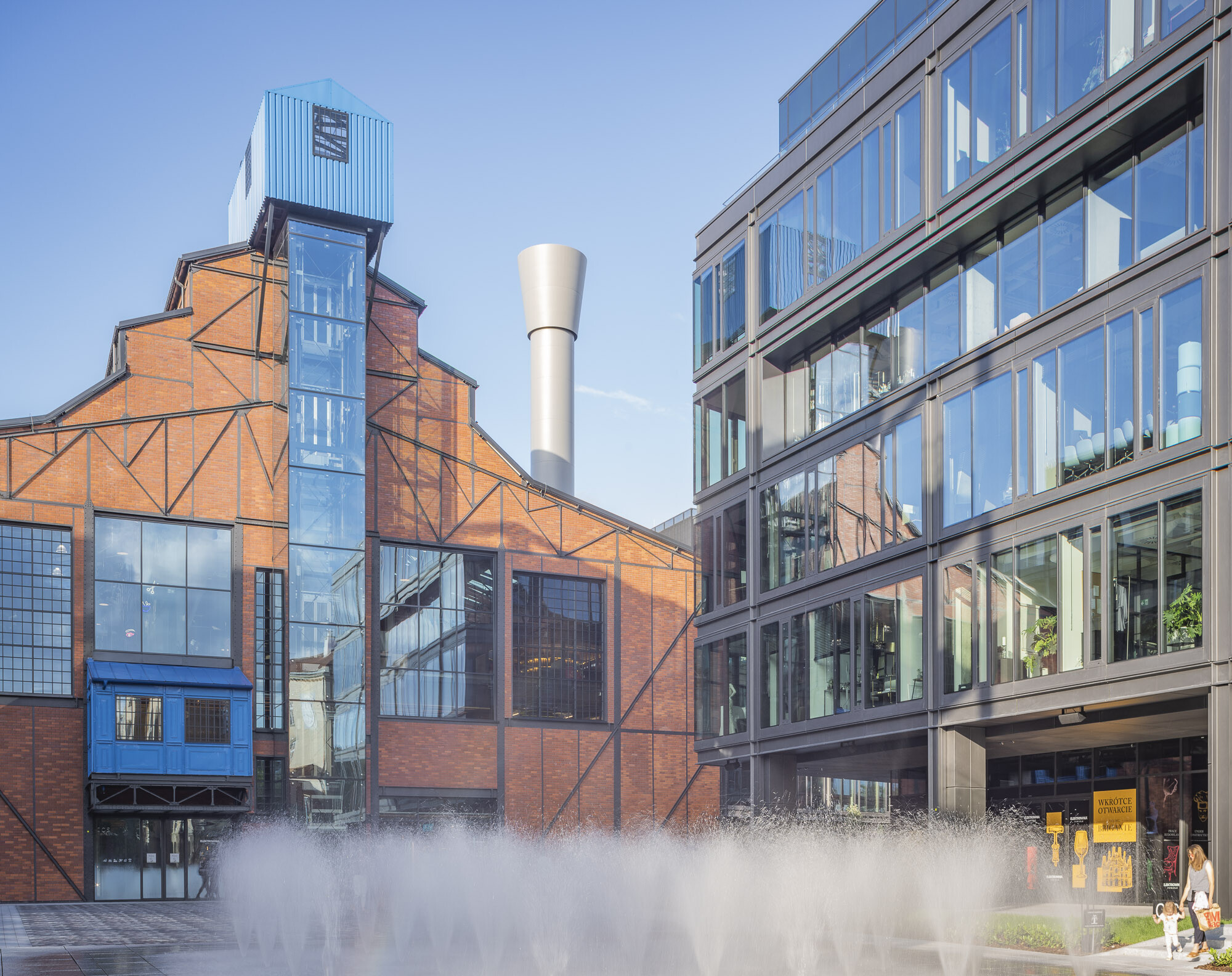 The Gastronomical Zone
The gastronomical zone is equally impressive, though the focus is more global and cosmopolitan consumables in this case! Here, lovers of international cuisine are destined to find something that will win over their taste buds. On the more casual end of things, the food hall consists of 22 stalls, including four bars, with cuisine ranging from American (including Philly dishes!) to Turkish, Georgian, Italian, and various tastes of the Far East such as Vietnamese, Japanese, and Chinese.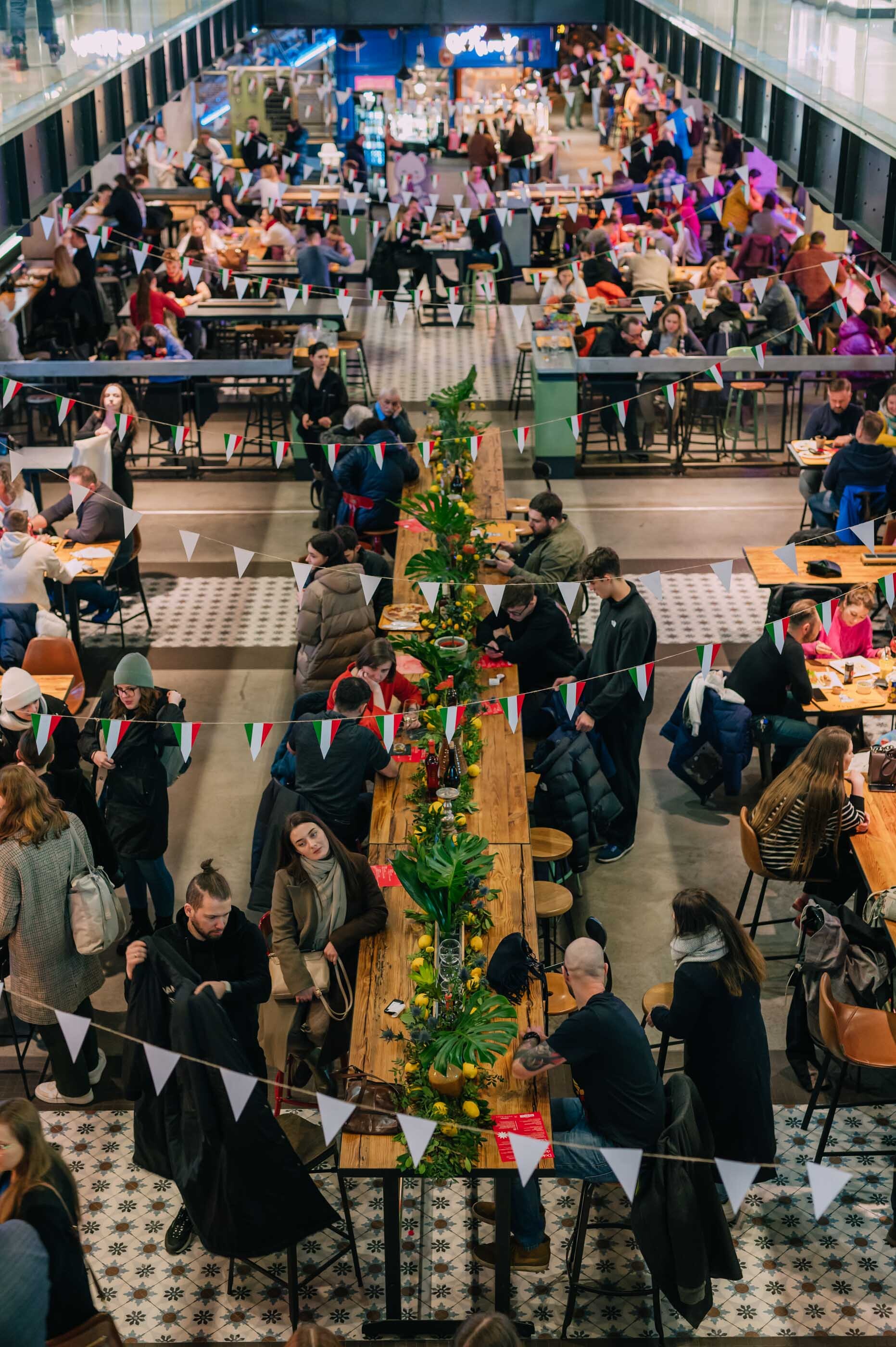 There are, of course, more elegant and upscale restaurants within Elektrownia, which include the availability of outdoor gardens during the summer season. This section, including cafes, is made up of 19 locations across the site of the former power plant. Altogether, this is an intriguing landscape of flavours, fragrances, and emotions for the more demanding clientele, those with discernably refined tastes who value the atmosphere and surroundings of dining as much as the consumable elements! Additionally, there are four terraces – Lumen Rooftop, Rooftop by Gatsby Warsaw, Dock19 by Mateusz Gessler Rooftop and B Heaven sky bar at Barceló hotel – that cater to those wanting the get the best out of culinary Warsaw. These are also available in the summer months, so you can enjoy the warmer evenings and nights outdoors.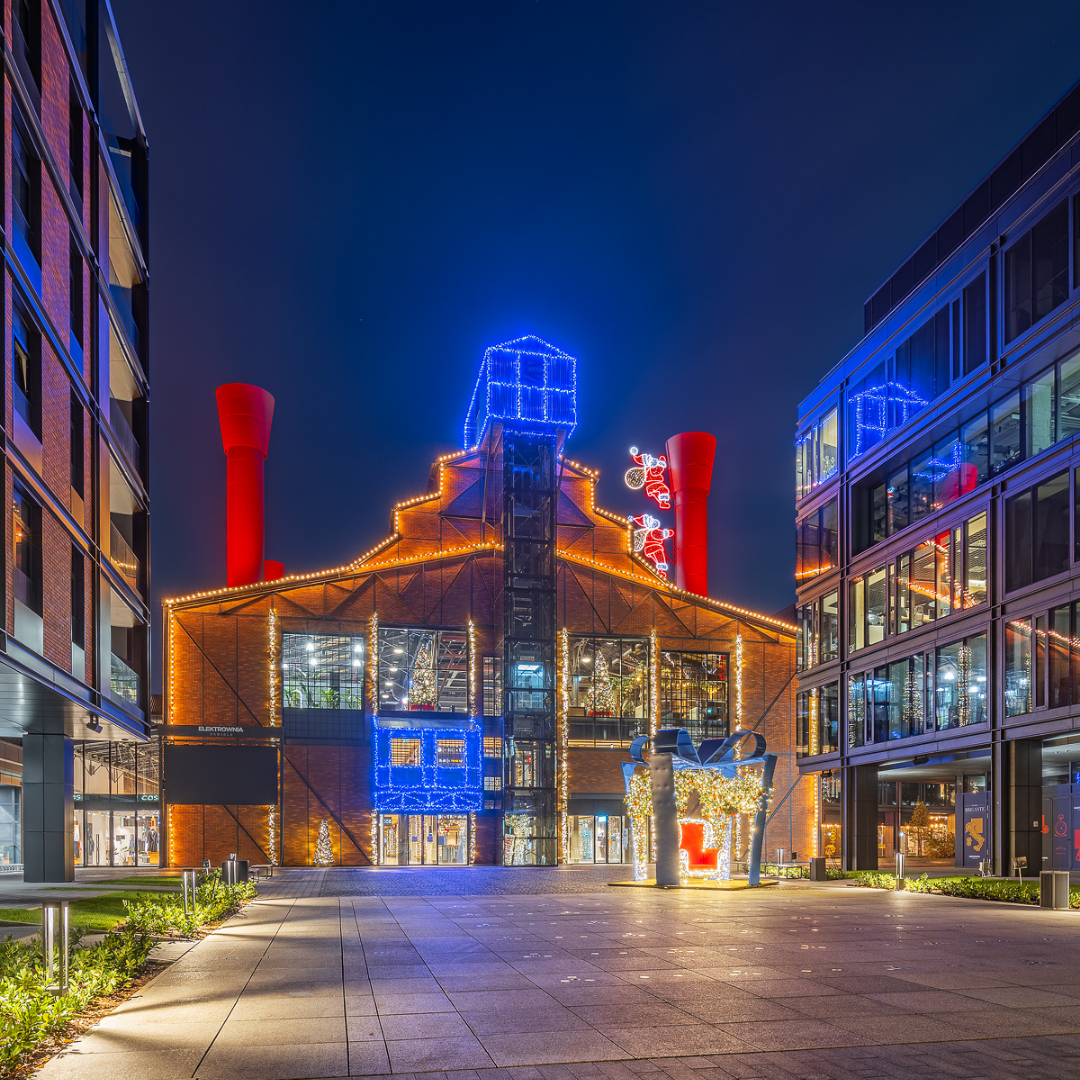 Beauty Hall
Elektrownia's Beauty Hall is an innovative, one-of-a-kind concept that offers the comfort of holistic beauty concept on a larger scale. Across 1,500 sqm of space, you'll find 8 beauty and wellness centers with over 450 services available for both women and men. It is the only such place in both Warsaw and Poland at large. The offer ranges from the more straightforward services, such as hair or nail salons, to natural cosmetics stores and further to those offering more complex treatments, such as aesthetic medicine. The Beauty Hall is, indeed, a varied and holistic temple of wellness, aimed at relaxing and restoring your body to its full potential. There is even a concierge who can assist guests in planning their visit, choosing adequate treatments, as well as making a reservation in the appropriate salon.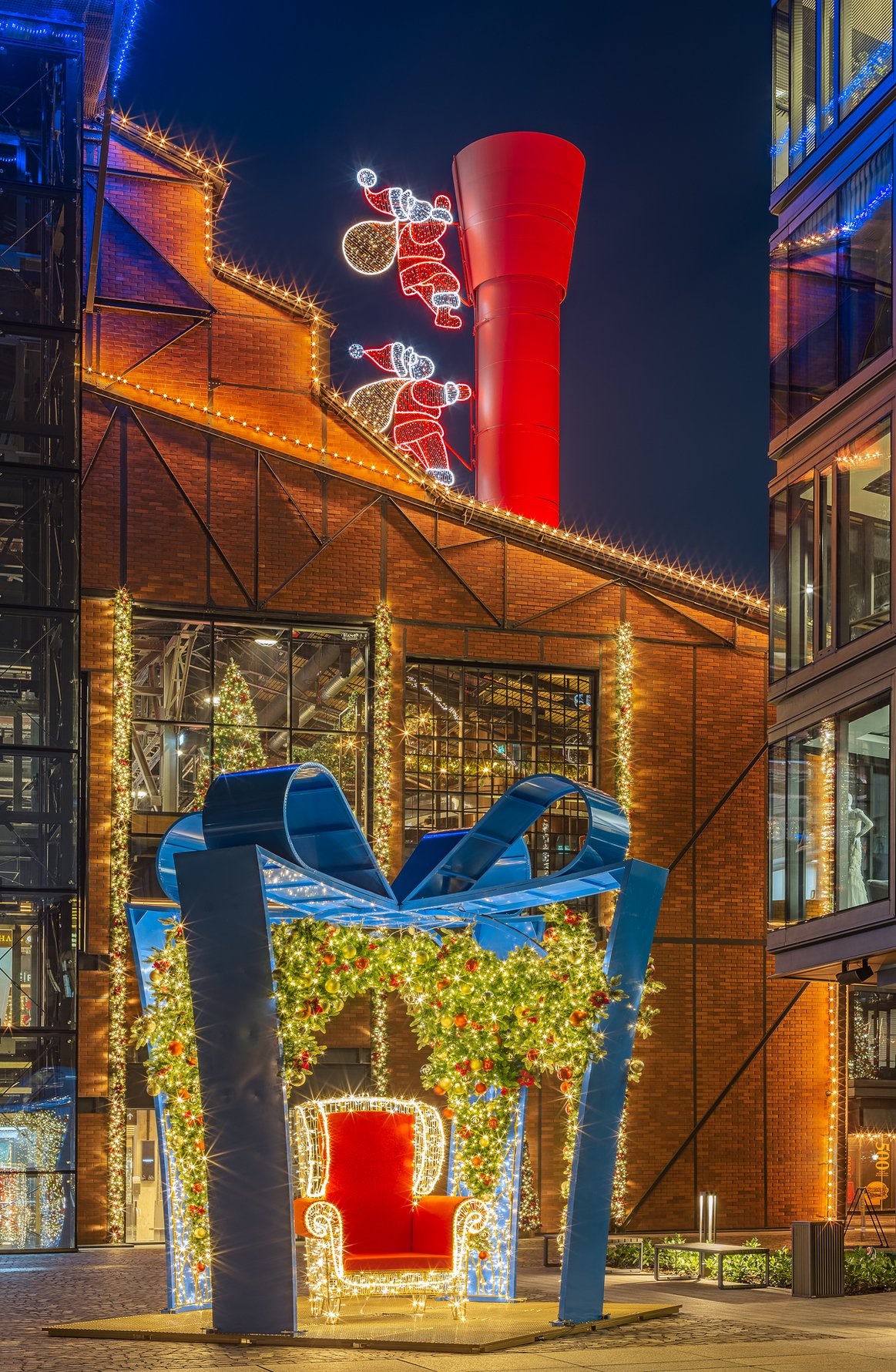 Winter at Elektrownia 
If all of the above weren't enough, Elektrownia has become the spot to go for winter activities this season, largely thanks to the Winter Town powered by Porsche Centrum Warszawa Okęcie! The event includes a range of attractions, from an ice rink on Dobra Piazza to creative workshops (and of course, a Porsche 911 along with photos of other gorgeous cars to ogle as you visit). Even if crafts aren't your thing, you can spend a great day meandering around the lit-up center, listening to Christmas music, checking out the Food Hall or restaurants and, of course, doing all of your Christmas shopping at the many stores! 
For those who are interested in Christmas Crafts, here's the list of what to do and when (and remember, no age limit here – children and adults alike will love this):

Dec. 1- Ceramics workshops
Dec. 2 - Make your own Christmas Cards
Dec. 6 - Prepare Christmas tree decorations
Dec. 8 - Create macrame tree pendants
Dec. 9 - Painting on water workshop (Turkish ebru)
Dec. 15 - Make your own Christmas decorations
Dec. 16 - Decorate Christmas balls  
Dec. 17 - Decorate gingerbread
Dec. 22 - Make soy candles
Dec. 23 - Make Christmas tree decorations with decoupage
Check out their website for more! 

How to get to Elektrownia Powiśle?
Elektrownia Powiśle is located at ul. Dobra 42 in Warsaw's Powiśle district and is easily accessible by metro (nearest station: Centrum Nauki Kopernik). Find out more on www.elektrowniapowisle.com!