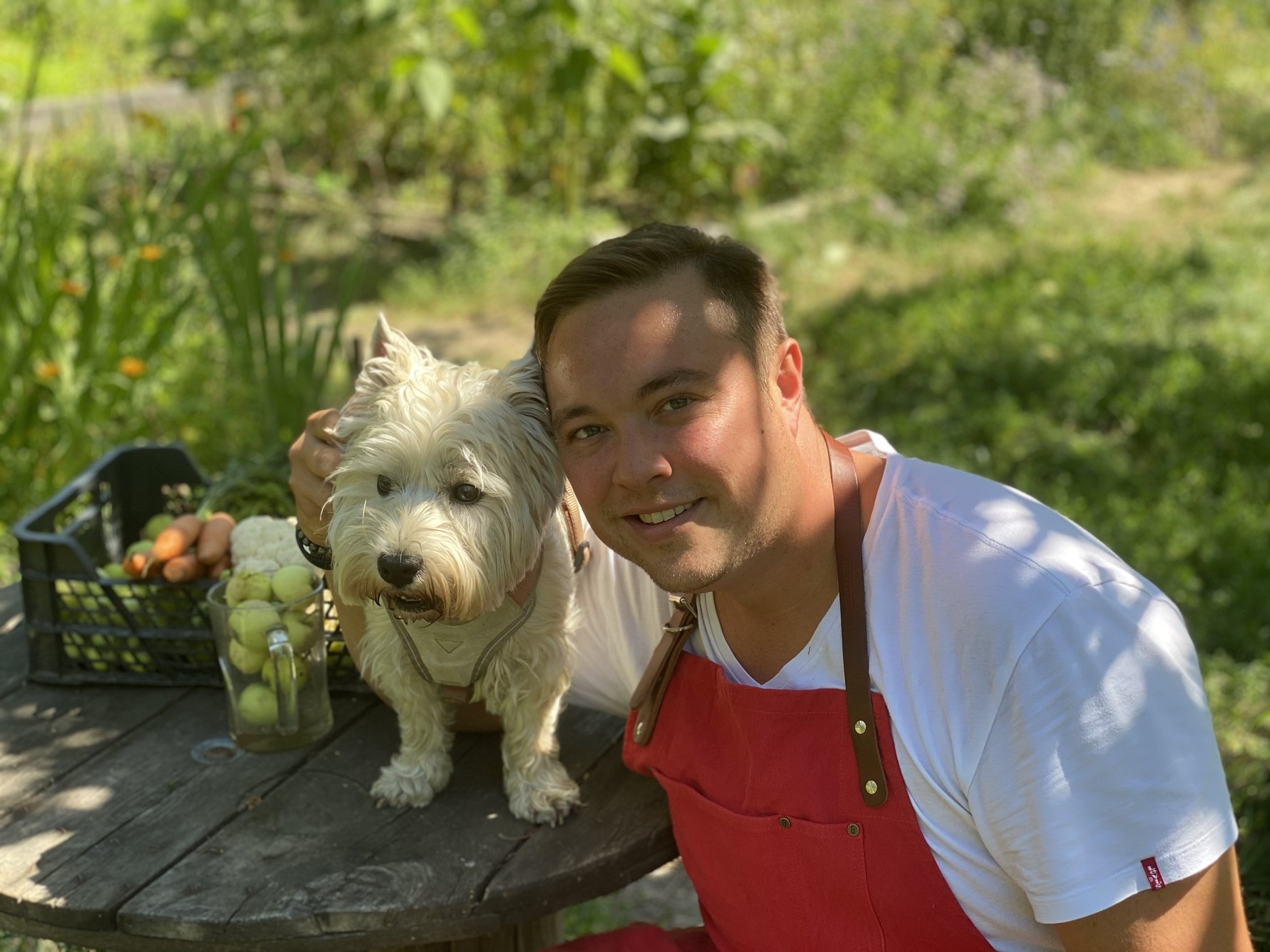 Ed Shellard is the Executive Chef and owner of The Alchemist Gastropub, located in the Metropolitan building on Piłsudski Square. Ed is an Englishman, originally from Surrey, a businessman who has had success in Poland since moving here. He is a person that understands the local hospitality scene and the wider International community in Warsaw (and Poland) making him the ideal person to kick off our latest series of interviews with local based expats about life and work in the country.
How did you begin your venture into the world of gastronomy?
Surrey is where I was born and grew up, and my Mother is French, which is part of my influence for cooking, having been 'forced' to drink wine at the age of 4, eating strong cheeses by the age of 5. As a teenager, after a few seasons as a ski instructor in Switzerland and working in the kitchens there, I came back to the UK and went to the Oxford school of Hospitality Management to do a 4 year bachelor's degree in hotel and restaurant management, which I graduated from top of my class. In my final year, I wanted to work whilst studying, and one of the modules offered a year in the Hilton London Metropole in the kitchen and bar, as well as a year cooking in the Oxford Brookes University kitchens as part of a training chef's degree. This was the beginning of my cheffing career.

So you're a bit of an Alchemist?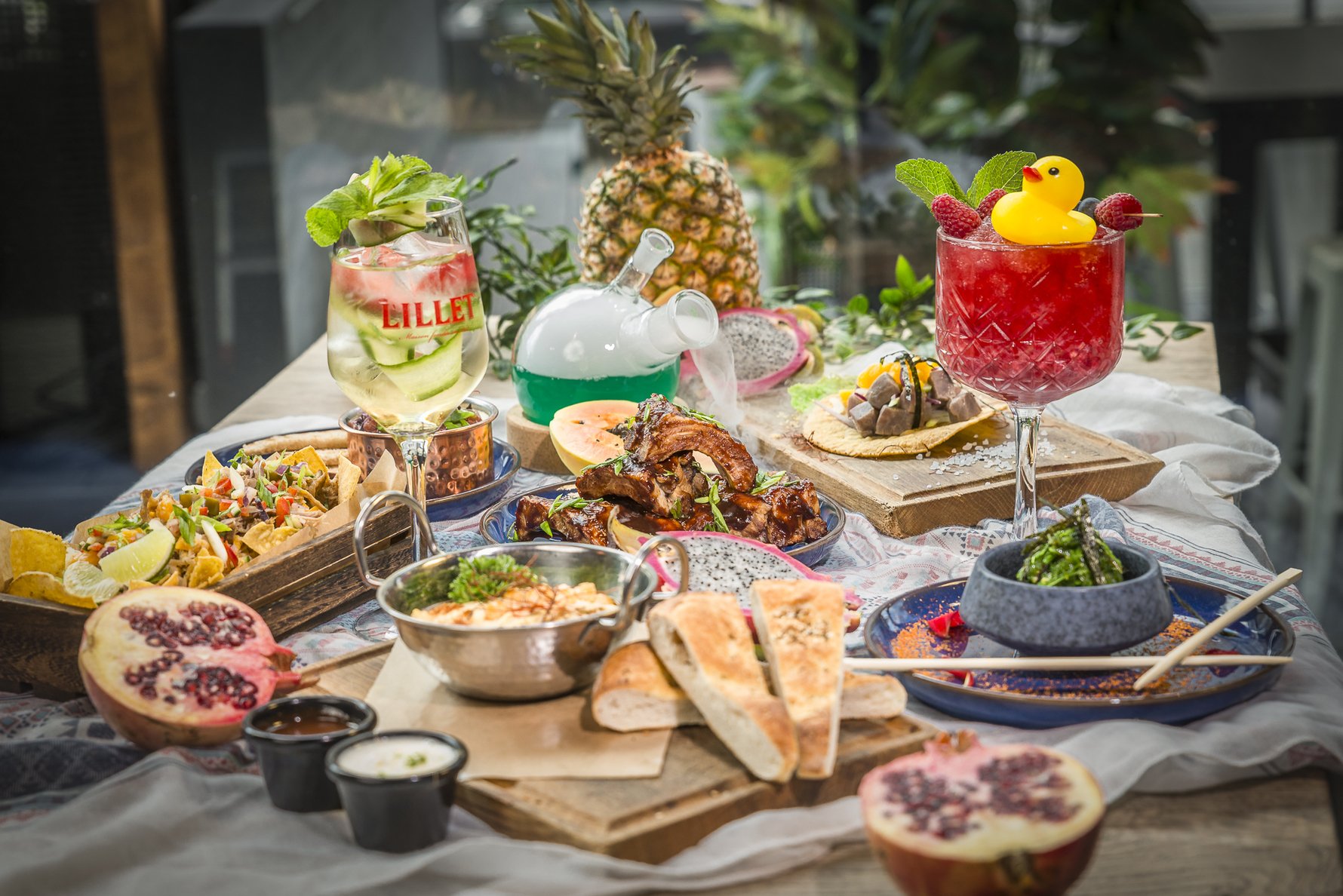 I'm a bit of a herbalist, an alchemist, that's where the name came from because I'm always experimenting with various herbs and ferments. Right now I'm making my own antibiotics with unpasteurised honey and raw garlic and you leave it to ferment for a year until it goes black - that's how people used to survive bacterias before we had pharmacies!
Alchemy as a job but also as a hobby!
Yup! It's got to the point that we're now experimenting with CBD Cannabis infusion in one of our cocktails. Keep an eye out for our Cannabis pistachio ice-cream!


Why did you choose to come to Warsaw?
I first came to Warsaw 15 years ago when I graduated from university, I was working on projects installing kitchen ventilation systems in hotels, and I was sent over to the Mercure Hotel near Złote Tarasy. I did a one month project here and I remember thinking 'there is barely any gastronomy here and barely any going out that's not a nightclub - I'll keep my eye on this place'. As the years went by, I looked at opening something in the UK, in South London, South-west London, even Surrey, all those areas, but the competition, the rents and deposits were insane, and there was no way I could do that in that marketplace. Big brands dominate the British high-street and there's no room for a small gastropub. After a quick attempt in Vancouver, Canada that didn't turn out well, I decided to come here not speaking any Polish, not knowing anybody. I sold my house in the UK and decided to put every penny I had into the Alchemist gastropub. I spent 6 months sleeping on peoples' sofas, borrowing their cars, meeting real estate agents, trying to find somewhere that had good frontage and a good garden with sun. Those were my two objectives because I've always been passionate about pubs and public houses and how they should be a hospitality establishment that is open to everybody, non-judgemental, and has a menu that caters to everyone. That's what I wanted to bring to Warsaw; a modern version of this idea.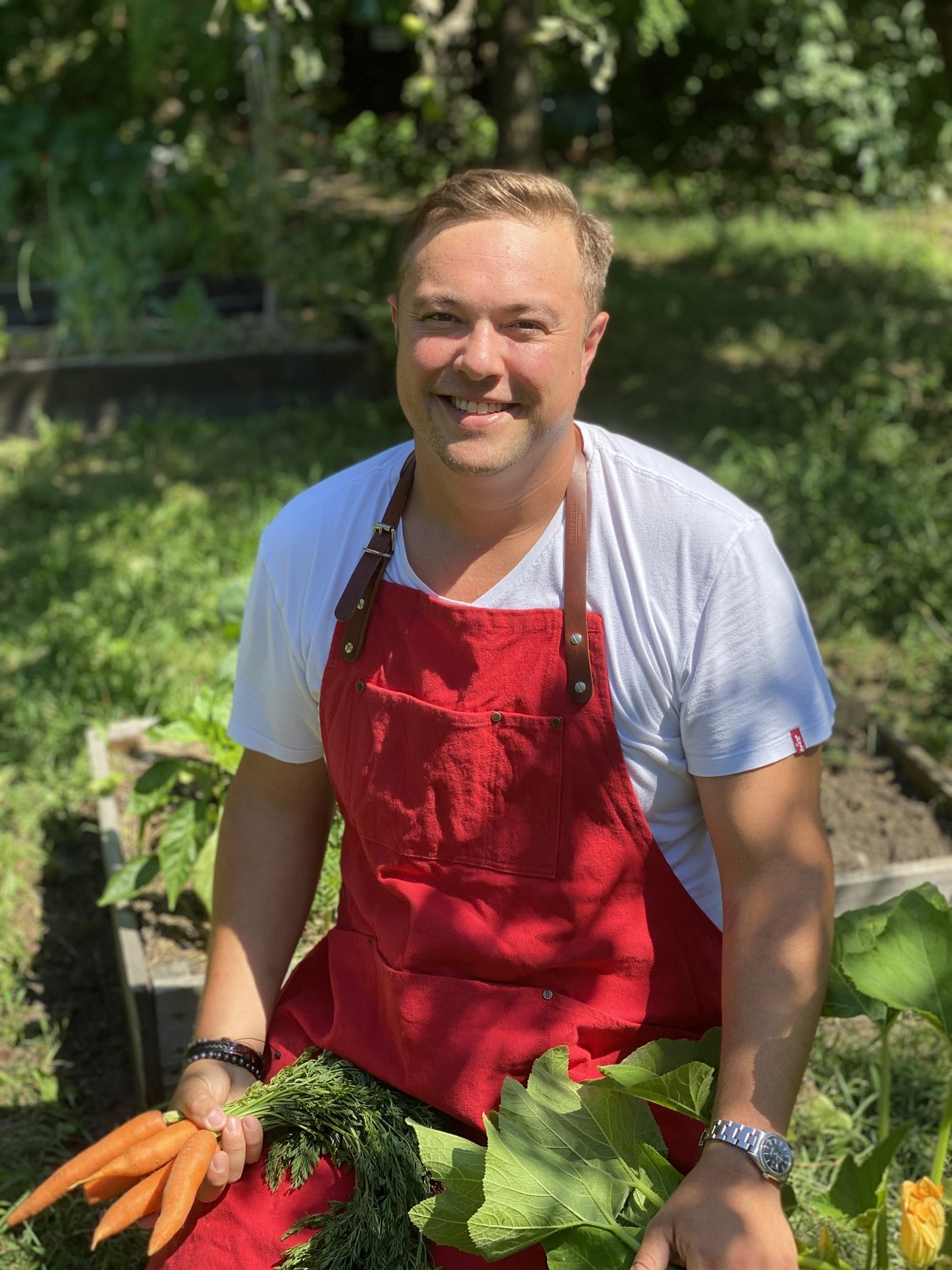 How has life been in Poland since moving here?
I love the simplicity of Poland, and as a chef, I love that it's an agricultural country. I can jump in a car and within 45 minutes be surrounded by dense, lush, old world countryside. I love eastern Poland where you can still see sights that look like something from the 1920s, where people still live off the land and live by the old ways. There's something about driving past an old Babcia [grandmother] on the side of the road selling freshly picked mushrooms and jars of blueberries that just makes me stop and say 'yup! I'm going to buy that!', and I'm going to do everything I can not to buy food from supermarkets, and choose to buy real vegetables from the people that grow them and pick them.

Also, I think that the people in Poland are fantastic, and eating Polish food with Polish people outside of the cities is one of the most mind-blowing experiences, where you're eating this old world pre-war food - simple food that's just fantastic, filled in an atmosphere of love, especially when a Polish Babcia takes you under her wing and makes you eat! Just go with it!


What were your first impressions of the gastronomy scene in Poland upon arrival?
I found the old hospitality style in Poland quite shocking when I first came here, which is something we would often mention among expat circles. Many tourists would say 'oh, my gosh, the lady in that bar was so rude!', and we just wanted to turn that on its head because I think Polish people are fantastic - they're warm and hospitable, and loving, but if they don't know you, they can be quite cold. We wanted to create a family gastropub in Warsaw, which is what I think we've done. A good majority of our customers have been with us for years because they love the atmosphere.
The COVID-19 Pandemic turned the hospitality industry upside down - how did it affect The Alchemist?
We immediately had to adapt, and our staff dealt with deliveries, however, we only delivered family meals, like sets of four-six that are sent straight to your house by us, which we encouraged to pre-order by giving a discount. This turned out to be massively successful. I know other restaurants that just fired their staff on the spot, with no pay, and all the staff in these places know each other and they talk, they get sad, get scared, they get depressed, but we decided to put our heads down and carry on. By keeping the staff, it meant we didn't have to train new staff later. And thanks to our general friendly approach to guests, we noticed in the first two weeks of restrictions, we received a lot of love from our loyal supporters helping us get through the difficult time by ordering food from us. We had a partnership with the American Candy Store to give away free Reese's Pieces and all sorts of goodies along with orders to say thank you to our customers. 
How are things progressing just now following the easing of restrictions?
Of course, we had to introduce the new sanitary regime, wearing masks, sterilising the kitchen at the end of every night, changing aircon filters often, but we got used to it. Right now Mon-Wed is quiet for us, as is the whole city, but come the weekend, it's really busy.

I've used the opportunity to teach my staff that work at The Alchemist is not just a job by the hour to earn a certain amount of złoty per hour, but it's the art of hospitality - you need to care about each table, introduce yourself to guests, tell them your name, talk about the menu, and they will relate to that, and not follow the old Polish way of handing out the menu, taking their order without care. People really appreciate this approach and remember it. Making a family team of positive people that are engaged in the restaurant, will lead to staff becoming like part-owners with me, not just me being their evil boss. A lot of Polish restaurants need to have this same approach, to give staff a feeling of engagement. Happy staff make happy customers who will always return to us.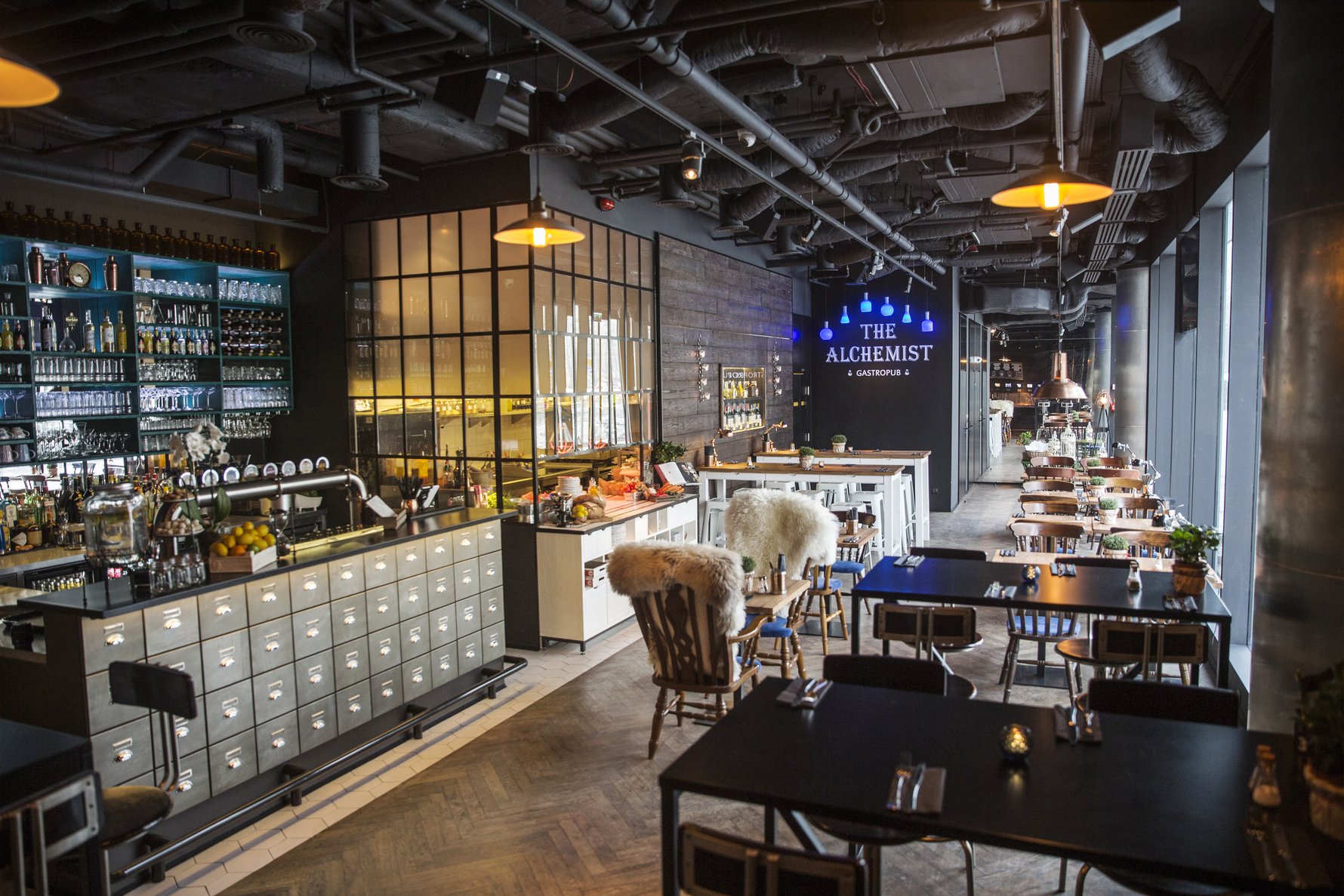 How do you think the hospitality industry will adapt to the new situation we are in?
As a Millennial, I think we've had it good until now, we've never had hardship, and this was our first proper boot up the backside when all of a sudden we couldn't do what we wanted, go where we wanted. If there is another lockdown, we know what it is now, we know how to work around it and we'll do exactly as we did before. We'll keep all our staff, and the front of house will become delivery focused.

Part of our philosophy is that everyone in the gastronomy industry is in this together - I don't see other restaurants as competition, I see them as friends of our industry, we're a family, so let's support each other. Poland for a long time just saw 'restauracja' or 'pub', they didn't understand it's part of the hospitality industry; they can be a blend of whatever you want, it's about caring for people and offering guests a good night out. I tell my staff regularly not to judge anyone that visits us - you don't know them, they're just normal people with mortgages, sick family members, they have bills to pay, and on Friday night they come here to leave all that behind, to have a good night to have some good food and drinks, and it's your job to cater to that and not make them feel like they want to go home. Those guests are the people that will regularly return and help us survive. Other restaurants need to have this approach.
Aside from the frantic pandemic times, time for something a little bit more lighthearted! What are your favourite things to see and do in and around Warsaw?
I've seen all the usual things like Wilanów Palace so many times that I don't go anymore, but the Warsaw Rising Museum is one of my favourite attractions to take visiting family & friends. We try and do that within the first day of them touching down, just so they understand why Warsaw looks like it does, and why that building has bullet marks on it. This city and its history blows my mind. I like to sometimes join walking tours to wander around and just listen to a local telling me about things like Marie Curie and her house, how people crawled through the sewers during the war, all those in-depth stories. Even on a side street in Warsaw you've never been to, you'll find something strange and captivating. I tell my friends it's like diamonds in the rough; it looks rough on the surface, but behind each door you can find something interesting, especially with so much art, music and theatre in the city. One of my favourite things to do is go to other restaurants around Warsaw - you can eat relatively cheaply in the city, easily being able to afford around three restaurant visits per week without breaking the bank. La Sirena: The Mexican Food Cartel is one of my favourites, started around the same time as we opened, and run by a group of friends.
And how about the rest of Poland?
I can start by breaking my life in Poland down to summer and winter, two very different times of year for me, which involves me being very busy with The Alchemist around Christmas time, but when it's summer, I love exploring. I love Kraków, we've also been to Auschwitz, which is essential for anyone living here, but the minute the temperature is decent, I love going to the countryside, to experience the old world Poland. In the past, it would take hours to travel anywhere by trains, but I love how Poland is now all about highways. I'm a bit of a petrol head, and sometimes we just spin a bottle and drive in any direction to see what we come across. Konstancin was my most recent adventure, which I had no idea had all these mansions from pre-Communism. It's a surprise at every turn. I've never done the mountains in the south, it's on my to do list.
Do you have anything you would like to say to our readers?
Please try and spare a thought for the restaurant you love, the hotel you enjoyed staying in, the people that looked after you - these are real people with real lives doing their best for you, they actually do care about you, and in your free time, you've got to support the places that you actually like. Don't buy a coffee from a petrol station, avoid the big shopping malls for food, remember the food that you actually like to eat rather than fast food alternatives that do nothing good for your body. Most importantly, it's summer, go out with friends for a drink and out for a meal, embrace it.