The first sections of Warsaw's defensive walls date back to the late 13th century, and by the end of the 14th century they stretched 1,200 meters, enclosing an area of ​​about 8.5ha, and included 8 towers and 4 city gates. The most famous of these now non-existent structures was the Kraków Gate on Plac Zamkowy, and the Marshall's Tower - the highest point in the defensive structures - in the northeastern corner near ul. Krzywe Koło and ul. Brzozowa. Already in the 15th century these defenses were deemed insufficient and a second, lower line of brick walls was built between Plac Zamkowy and the Marshal's Tower (along today's ul. Podwale) at a distance of just 9-14m from the previous walls; a moat was dug in-between and the Barbican was built in 1548 as the final piece of the defenses. This ignored, however, the fact that Varsovians were already settling in numbers outside the city walls, thus requiring a more wide-ranging fortification system. By the 16th century the defensive walls were obsolete and from the 17th century they were being gradually demolished or incorporated into tenement buildings.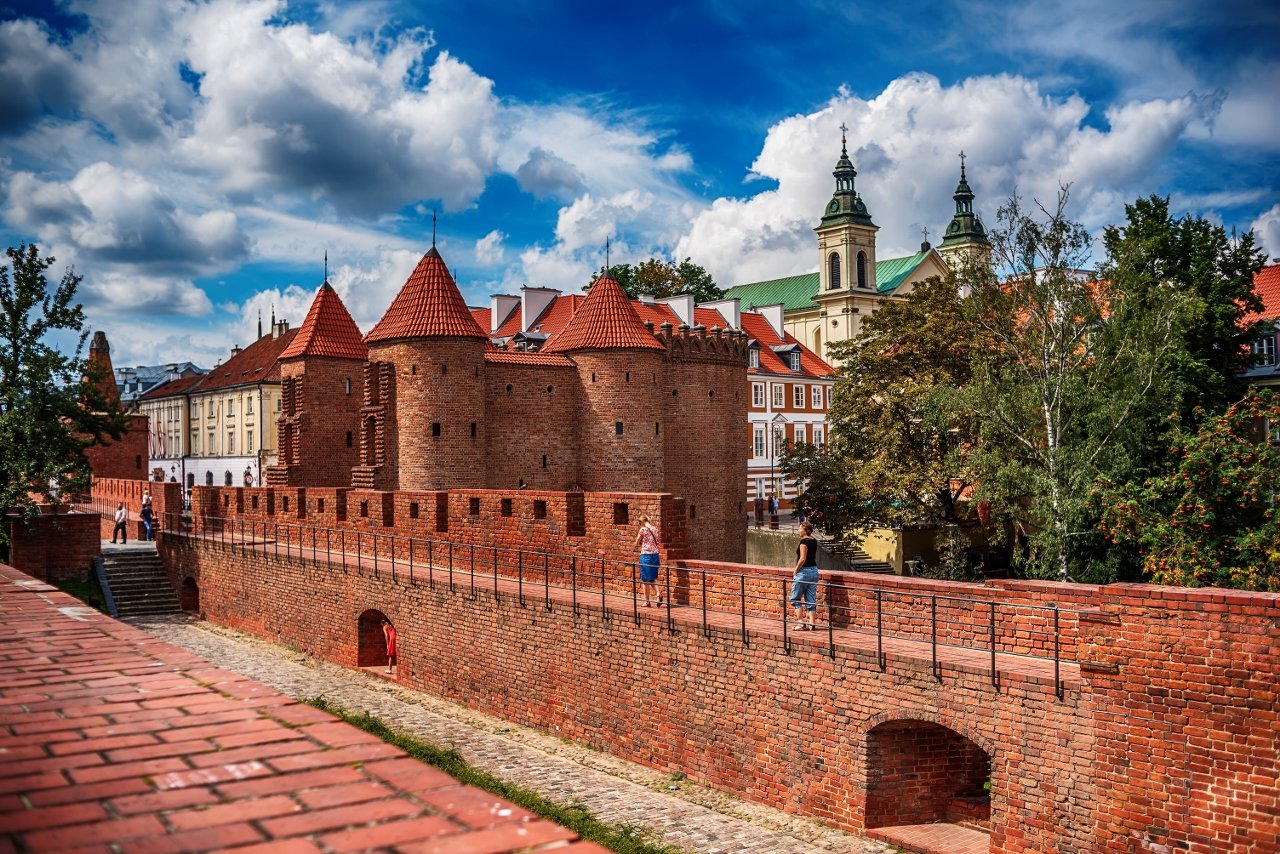 Ironically it was the total destruction of the Old Town that allowed these walls to be rebuilt after WWII and today the space in-between the two historical brick ramparts forms a pedestrian promenade parallel to ul. Podwale known as 'Międzymurzę.' Along this pleasant route you'll find many historical plaques and monuments - including the Kiliński and Little Insurgent monuments, but you won't see much of the Old Town centre, as the view is obscured by the high inner wall. During the holiday season, this promenade is the site of one of Warsaw's best Christmas markets.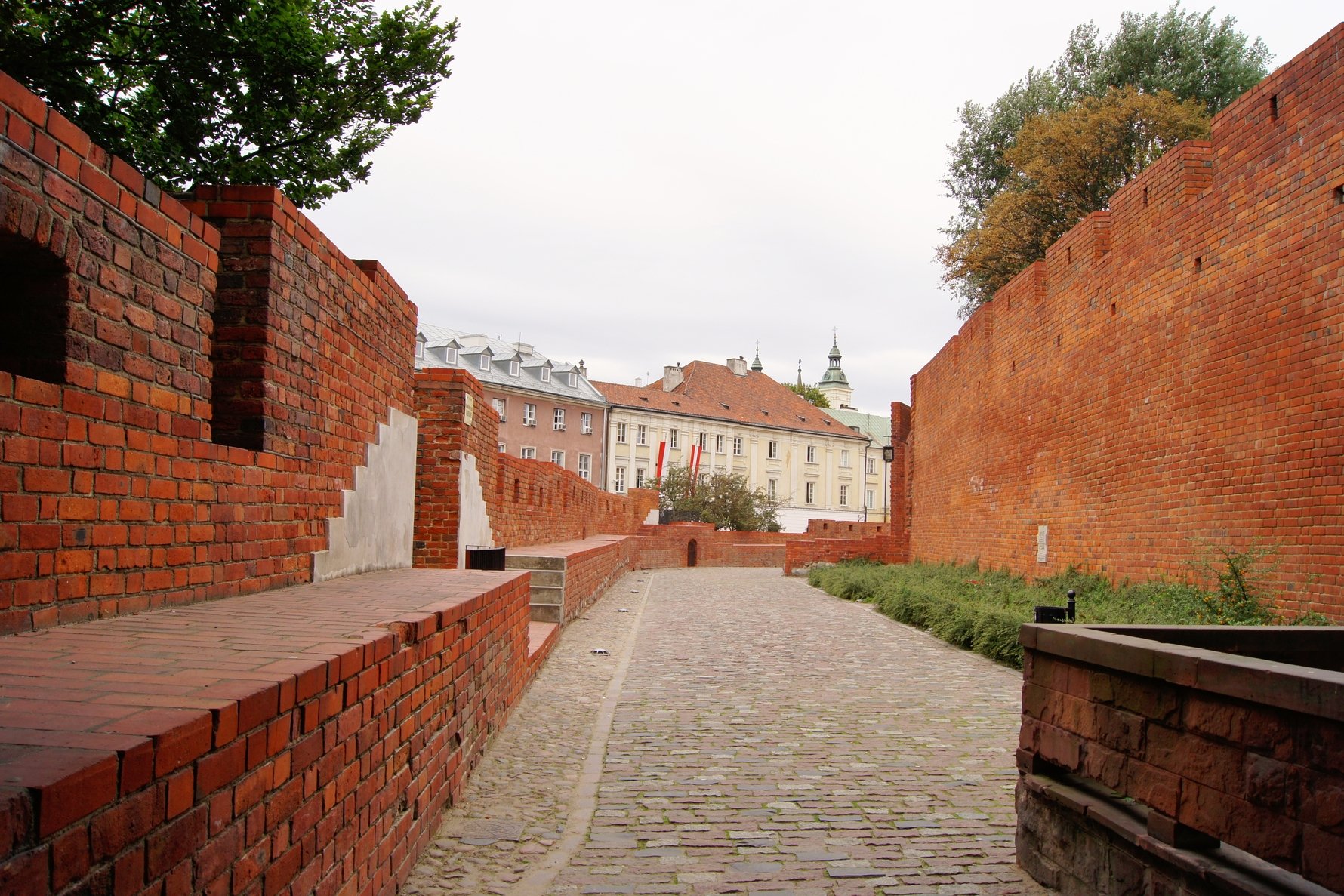 You can learn more about Warsaw's Old Town defensive walls by visiting the seasonal outdoor exhibit in the Barbican from June to mid-October (open 11:00-18:00, closed Mon; admission 6/4zł).