Head down to Warsaw's riverside and you'll find that Warsaw has modernised and improved its left bank dramatically in the last decade. The Vistula river boulevards (Bulwary Wiślane) flanking the Świętokrzyski Bridge and leading north to the Old Town have seen the most development and are now not only a popular thoroughfare for walking, running, cycling and skating, but also brimming with bars, cafes and restaurants - particularly in the warmer months - plus parks and leisure spaces. The area just north of the bridge has also become a cultural corridor and tourist lure thanks to a clutch of top attractions: the Copernicus Science Centre, Museum on the Vistula and the University Library Gardens (open April to October), as well as the Multimedia Fountain Park further north. It's fair to say that Warsaw's river boulevards are now among the best in Europe and as endemic to the identity and character of the capital as those in London or Paris, so don't miss having a stroll along the water while in town.

To get there, walk down to the riverfront from the Old Town, or roll right in by metro line M2 to 'Centrum Nauki Kopernik' station, and choose to either walk, ride a bike, skate the length of the boulevard or if it gets cold, find an indoor riverfront cafe to sit in and enjoy the views.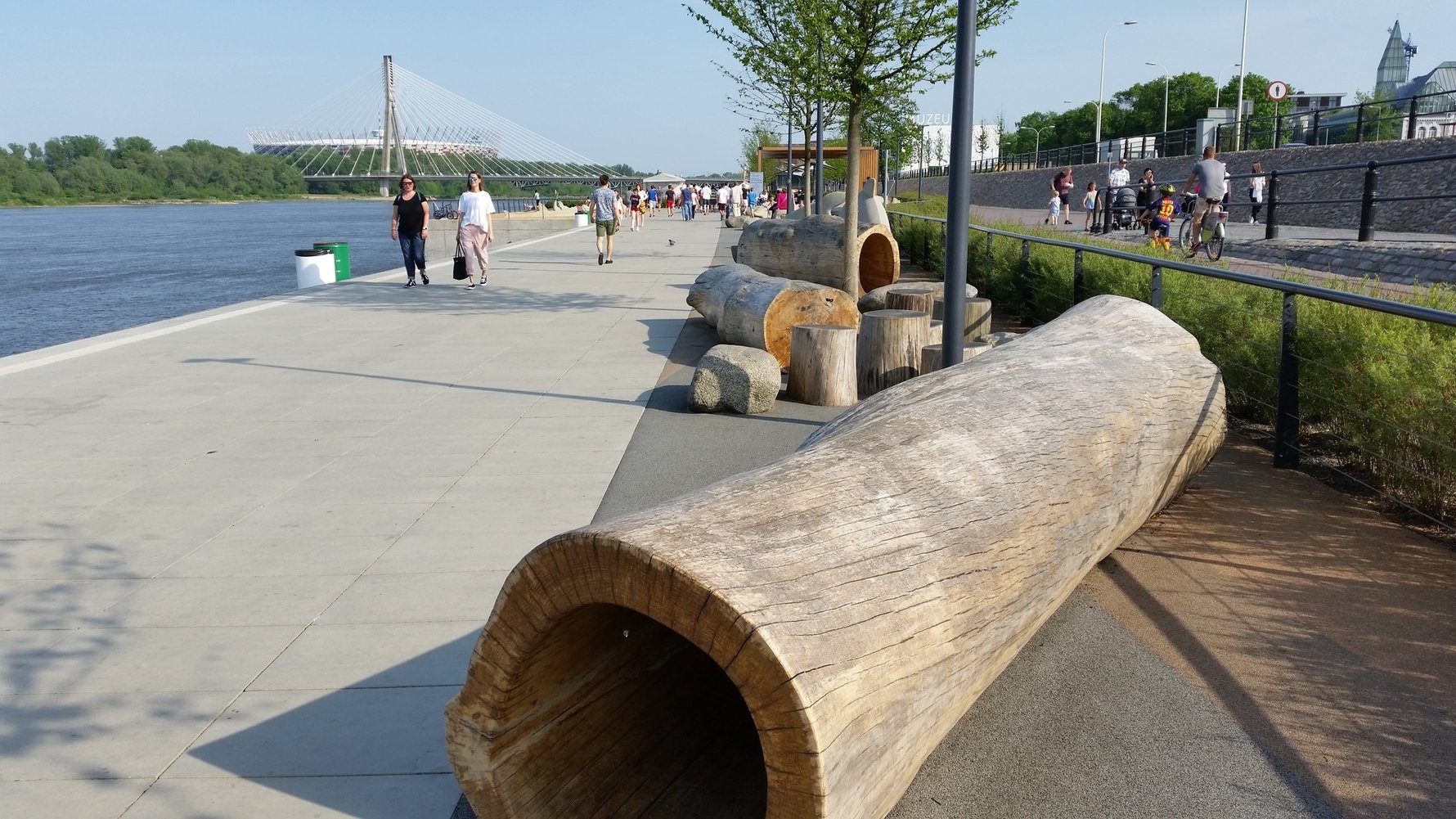 One thing that makes Warsaw's riverside especially unique is that while the boulevards of the left bank consist of concrete retaining walls, the entire breadth of the opposite shore has been left completely wild and undeveloped, making for a stark, fascinating and unusual contrast.