It's not easy being in #Lockdown. Like the majority of the Polish population, we've started baking bread, cakes and other delightful treats to keep us entertained. Inadvertently unleashing a suppressed talent for cooking, we're now certain we're good enough to become contenders on MasterChef. To help us hone our skills, as part of our new What's Cookin'? series, we have asked the top chefs from our favourite Warsaw restaurants to share some of their best recipes to cook while we #stayathome.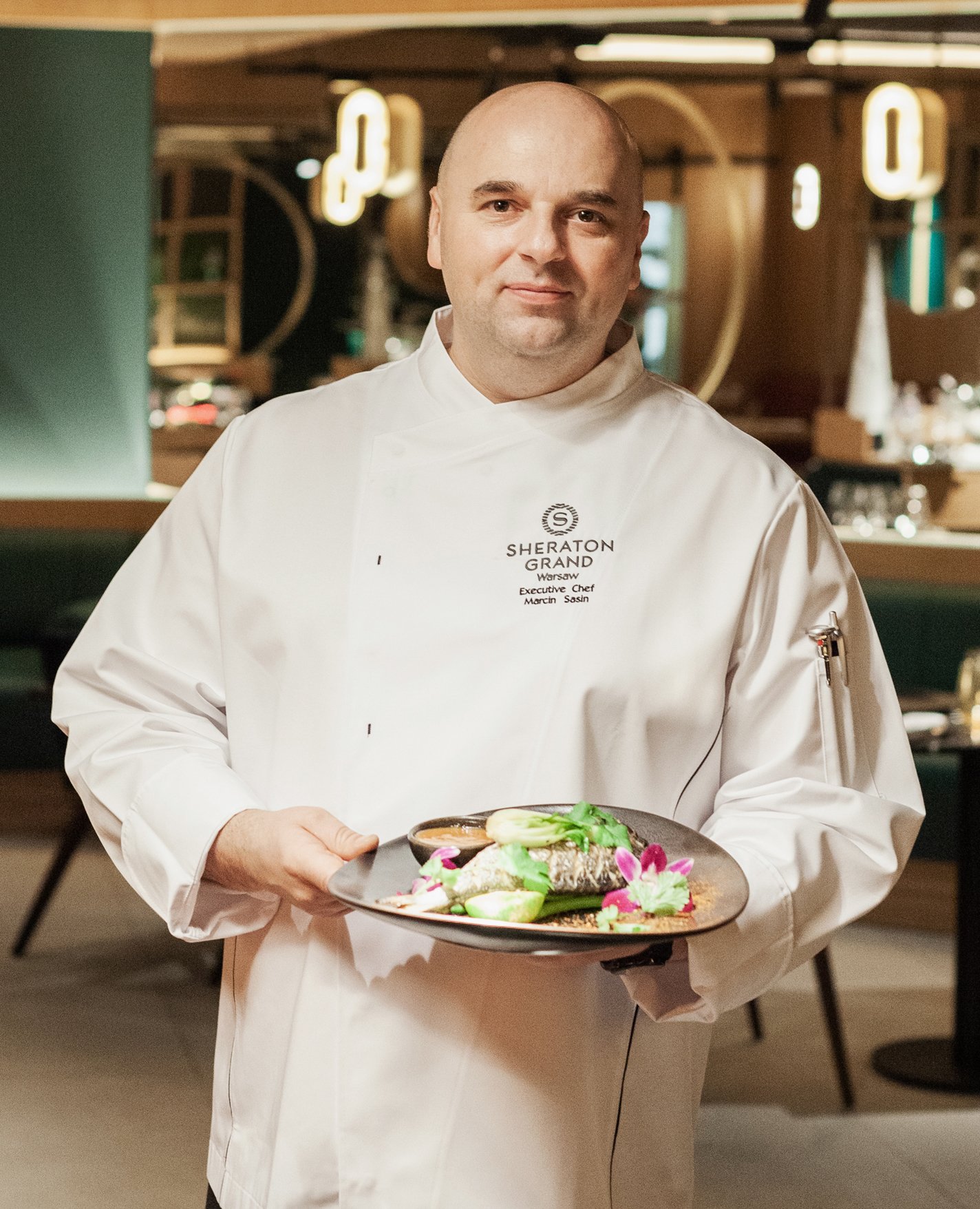 MARCIN SASIN
Marcin Sasin, Executive chef at Sheraton Grand Warsaw, has been involved in gastronomy for almost 20 years. After finishing culinary arts school and the Faculty of Management at the University of Warsaw, he started to gain international experience in 5-star hotel restaurants. Sasin started his career at Sheraton Grand Warsaw in 2005, and within a short time, he was promoted to Executive chef to oversee the hotel's restaurants and catering services. From the very start of his career, he has had a passion for Asian cuisine, which lead him to undertake  culinary trips to Thailand, Singapore, China and Korea. This insight resulted in him leading the best Asian restaurant in Warsaw – inAzia. He also designed the menu to the Warsaw Sheraton's new Italian restaurant Cucina Mia.

Regarding his choice of recipe, Marcin said: "I chose this dish because its preparation is not difficult to do at home. In addition, it is a vegetarian dish, as more of us are choosing not to eat meat, or at least minimise its consumption. I also wanted to show that using just a handful of ingredients, we are able to prepare a delicious and healthy meal. Curry spice adds flavor to the whole dish, giving it an Asian character. Since traveling is currently impossible, and probably we all miss holidays in exotic countries, we can at least go on a culinary journey and recreate the taste of dishes that we associate with adventures abroad. I hope you enjoy the dish!"

Follow Marcin Sasin on Instagram: @chef_marcinsasin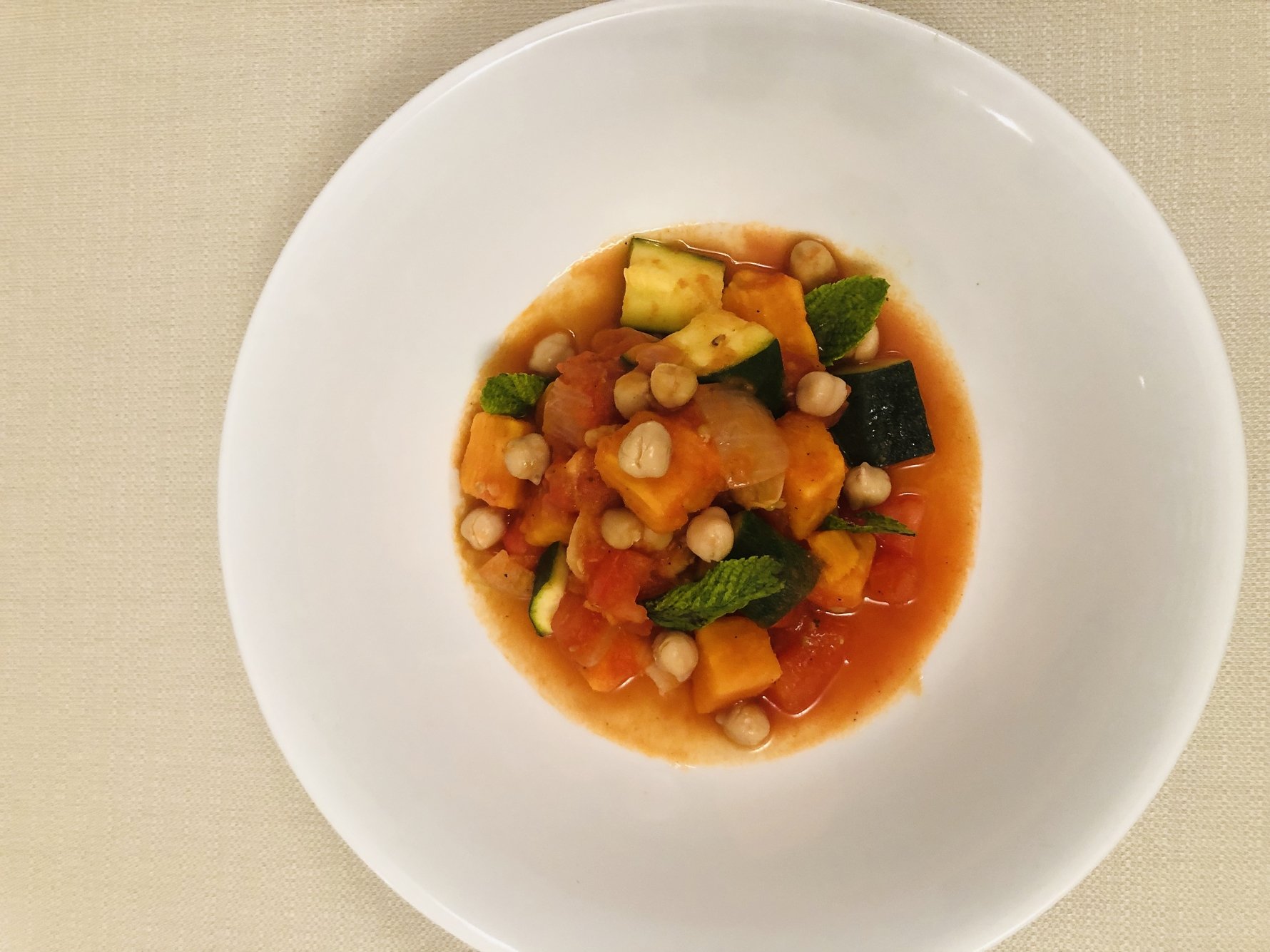 Marcin's sweet potato fricassee with zucchini, tomato and curry
[Serves 4]
INGREDIENTS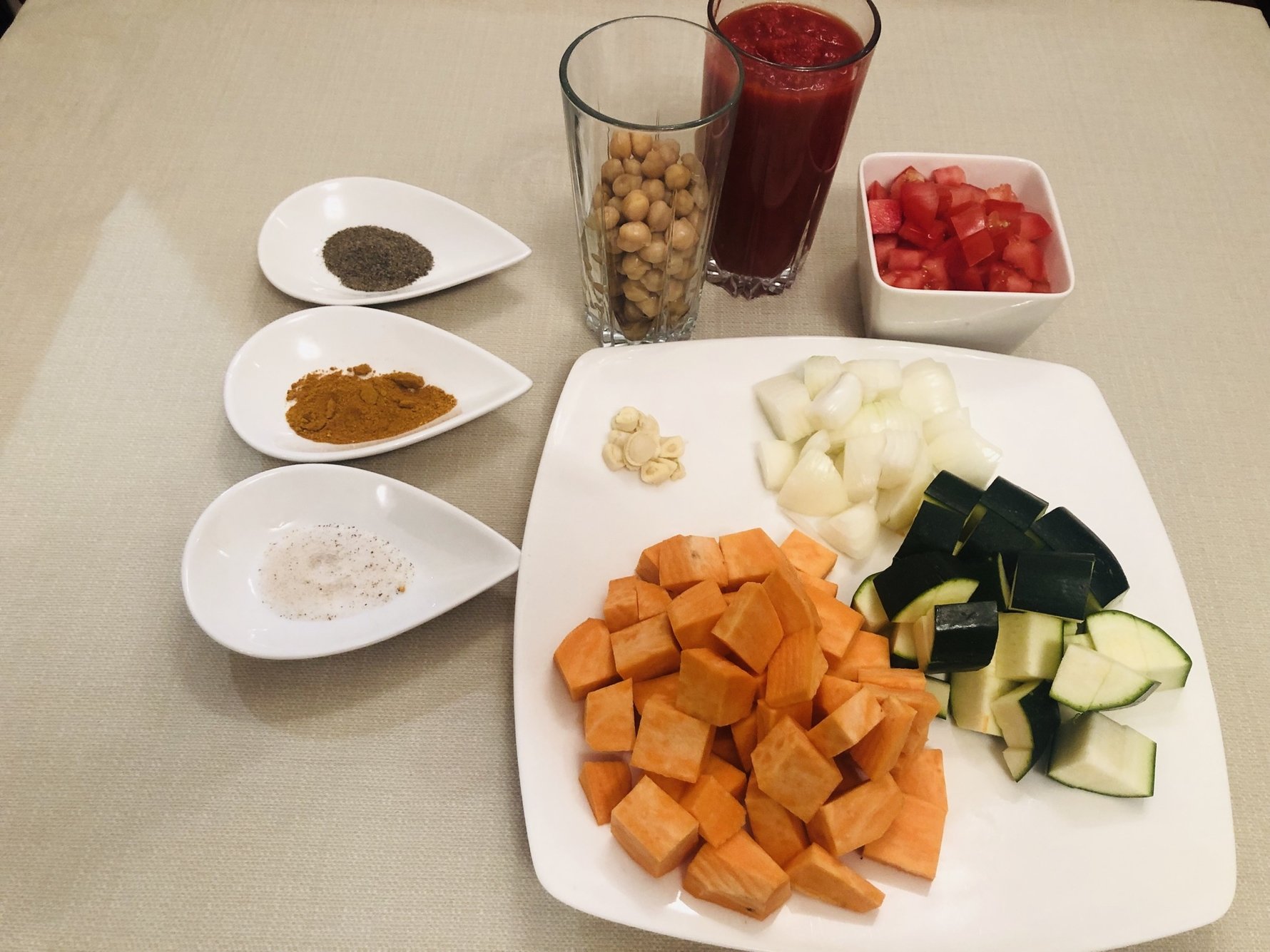 • 1 large sweet potato
• 1 large onion
• 4 garlic cloves 
• 1 zucchini 
• 2 tomatoes
• 250ml tomato pulp
• 6 tbsp chickpeas
• Himalayan salt (seasoning)
• Freshly ground pepper (seasoning)
• 1/4 tspn curry powder


METHOD
Peel the sweet potato and cut into thick cubes.

Place in a pot with cold salted water and cook for about 15 minutes until it is soft.

Transfer the cooked sweet potato into a larger pot.

Warm up coconut oil in a frying pan and add sliced ​​garlic and thickly diced onion, mix vigorously and wait for the onion to brown.

Cut the zucchini into thick cubes and add to the fried onion. Season to taste with salt, pepper and curry powder.

Fry for a few minutes then transfer to the larger pot containing the cooked sweet potato.

Start cooking the entire mix, adding peeled and diced tomatoes and tomato pulp.

After a few minutes of cooking, add the cooked chickpeas and cook for another 15 mins.

The dish tastes best with smoked tofu.

Smacznego (Bon Appètit)!