Five architect-designed mountain huts you simply must see

Croatia's coast is blessed with chains of glorious mountains swooping down to the sea. These ranges offer fantastic - and very challenging - hiking. Some of the old mountain huts for hikers have been renovated and redesigned, and new ones built, and the results are awe-inspiring.
 
Velebitsko Ždrilo
This tiny, steep-roofed little hut, nestled under a breathtaking mountain peak, was built by architect Ivan Juretić, a passionate hiker who wants to contribute to the facilities open to all hikers in Croatia. Together with the Croatian Hiking Association and friends, including a guy with an old helicopter, all the materials were brought to the site where Juretić spent two weeks crafting this delightful little hut.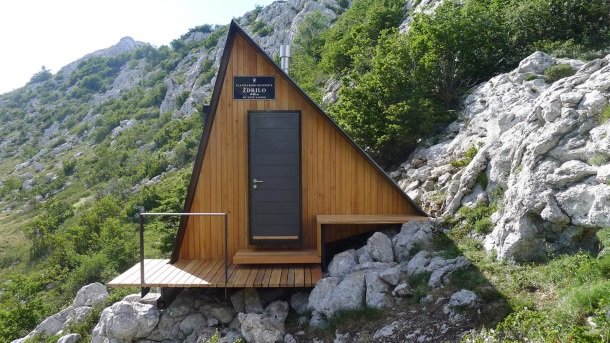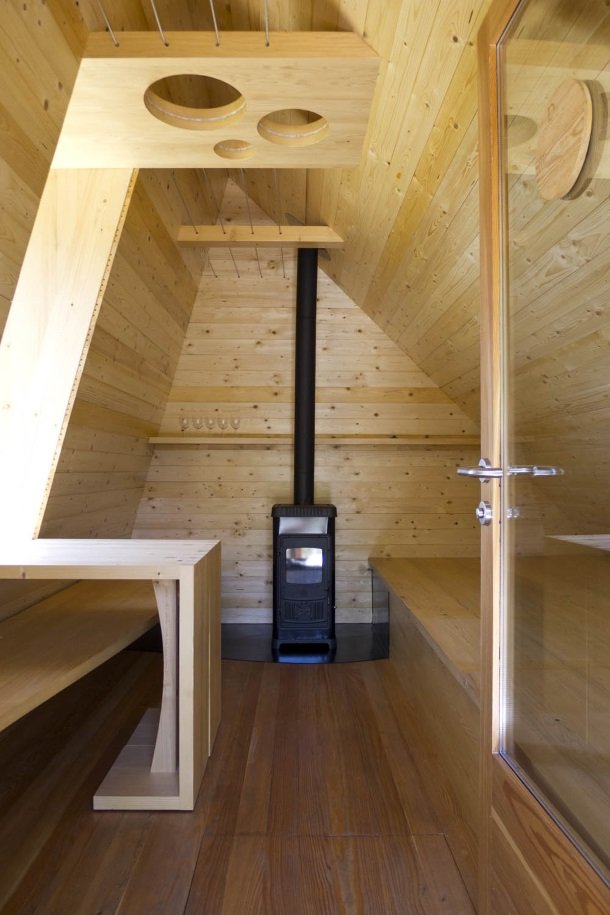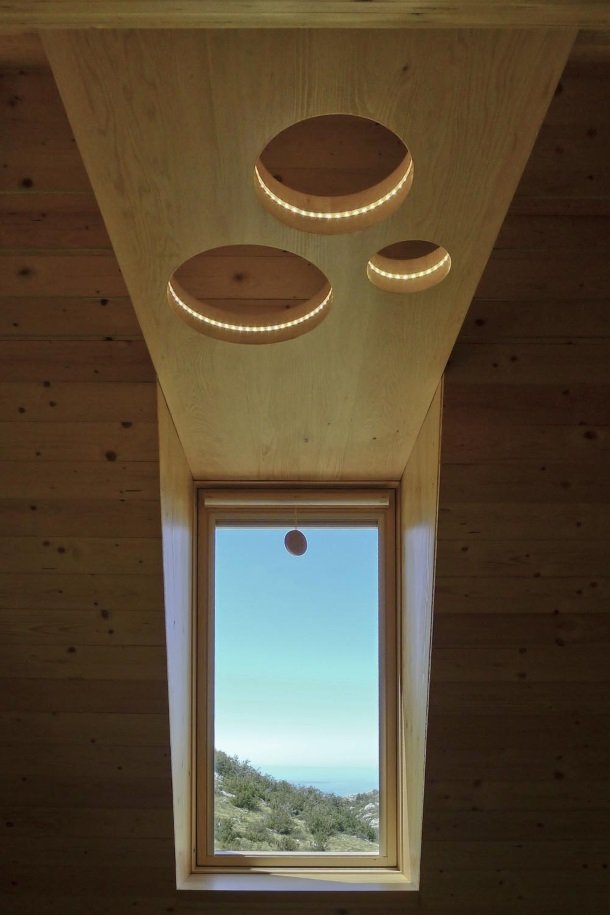 Photos by Ivan Juretić

Lookout on Montokuc, Mljet Island
This stunning lookout replaces a tower that had been on Mljet island's Montokuc peak for decades, from which islanders watched out for wildfires. It is now encircled by shaded wooden benches offering a place to rest up and enjoy unparalleled views over the Mljet National Park, the island's lakes and the sea.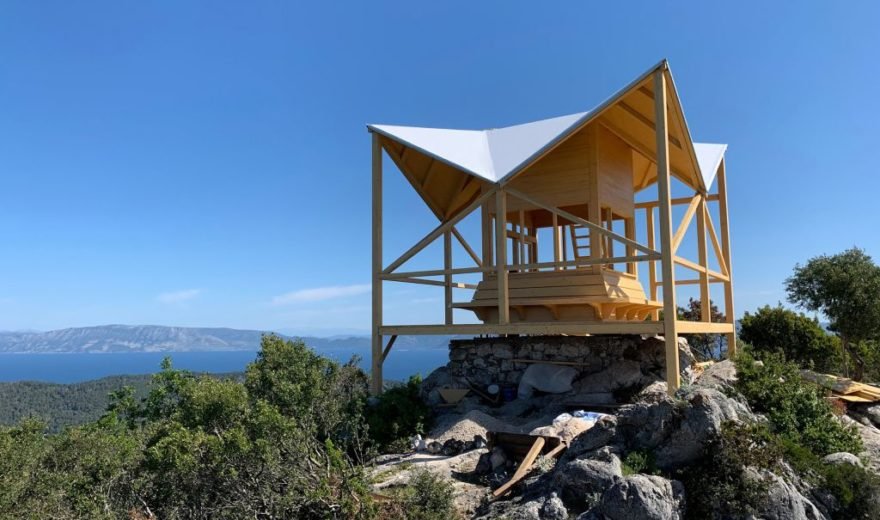 Photo by Numen/ForUse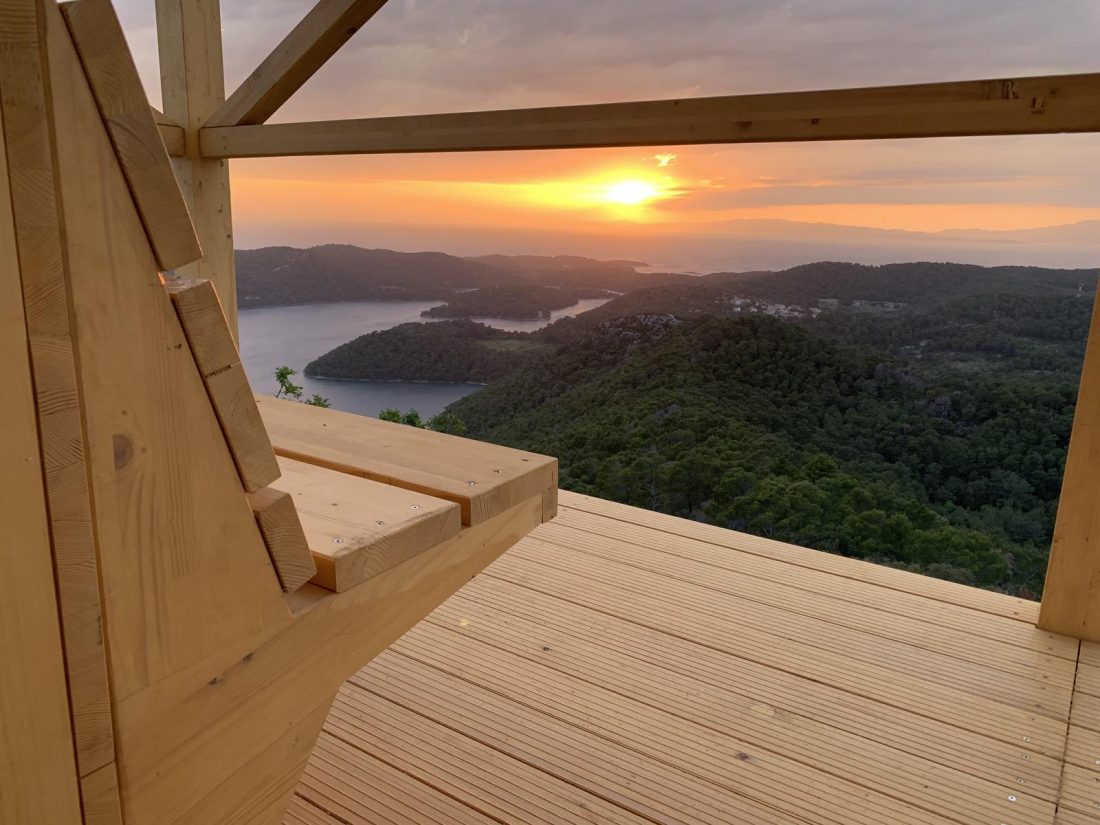 Photo by Mljet Tourist Board Archives
Miroslav  Hirtz Mountain Hut, Bijele stijene
Another work by architect Ivan Juretić, this time renovating an existing hut by the imposing Bijele stijene cliffs. This hut is larger, housing up to 20 people. The classic modern design, using natural materials and making the best use of the light and the views, is simply stunning.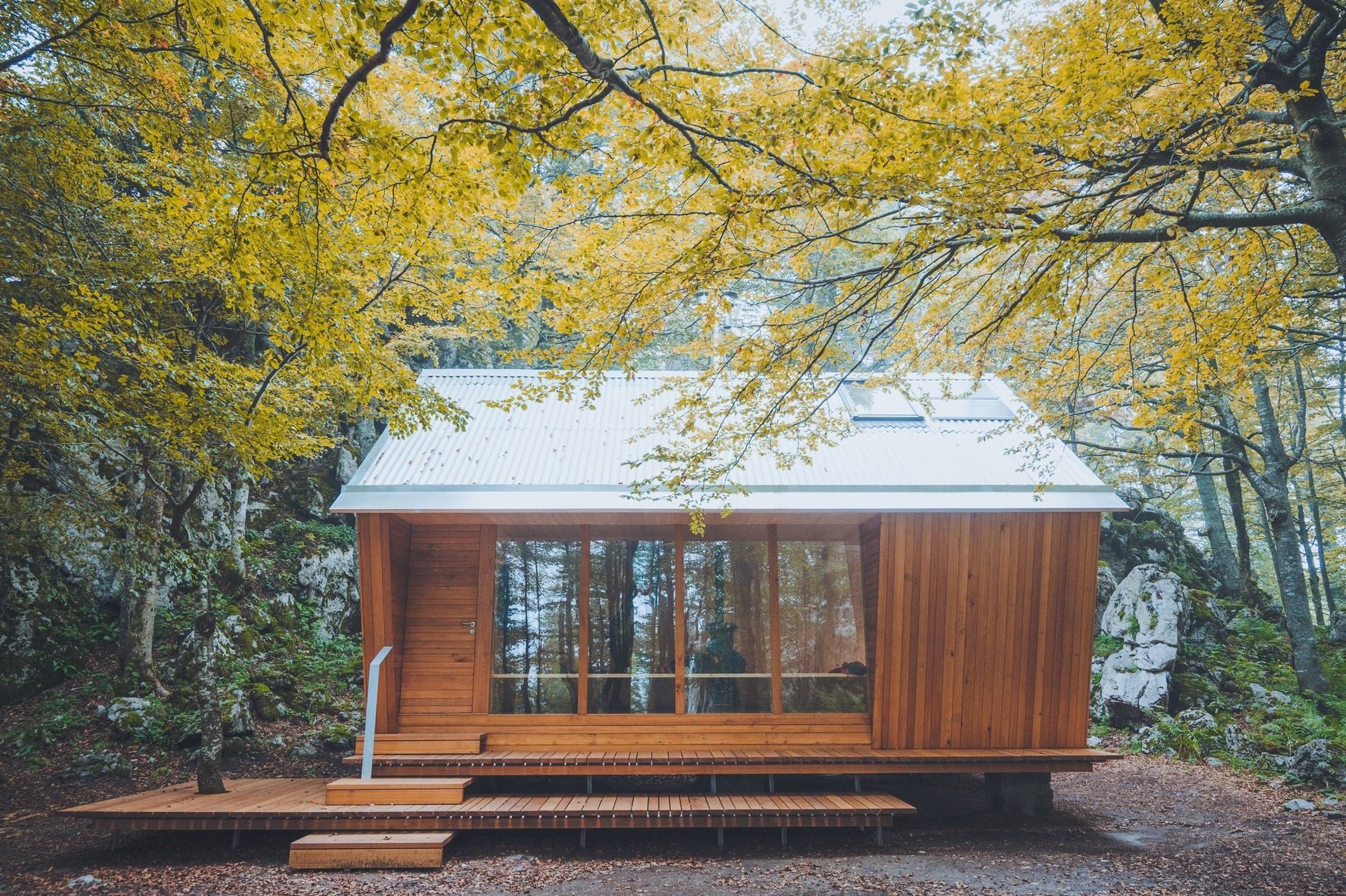 Photo by Hiking Croatia
Šugarska Duliba
Architect Ivan Juretić again at work here renovating what was once just a shipping container conveniently placed at 1212 m above sea level for hikers to rest. Now waterproofed, insulated and clad inside and out in wood, and given a brand new full length window, it's hard to believe a shipping container can make such a pleasing home! As with the other huts, all amenities are designed to make the minimum impact on the mountain environment.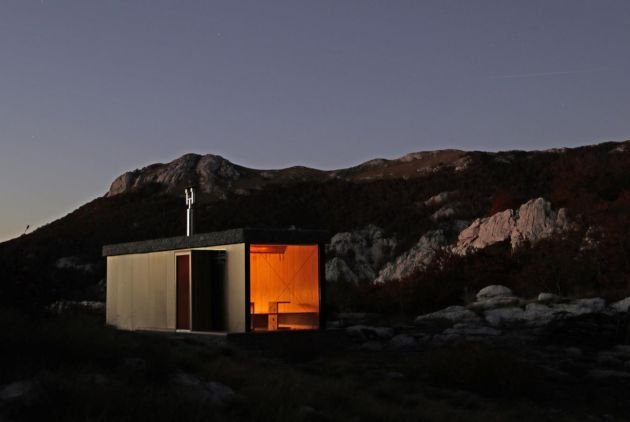 Photo by pokretodmora.com

Vlaški grad
Watched over by the pyramid-shaped peak of Sveto Brdo (Holy Hill), the award-winning mountain hut at Vlaški Grad is ideally placed for exploring the stunning Paklenica National Park where the streams have carved an impressive canyon. This hut has been newly rebuilt in wood and stone by the Paklenica Hiking Association, and provides magnificent peace and views.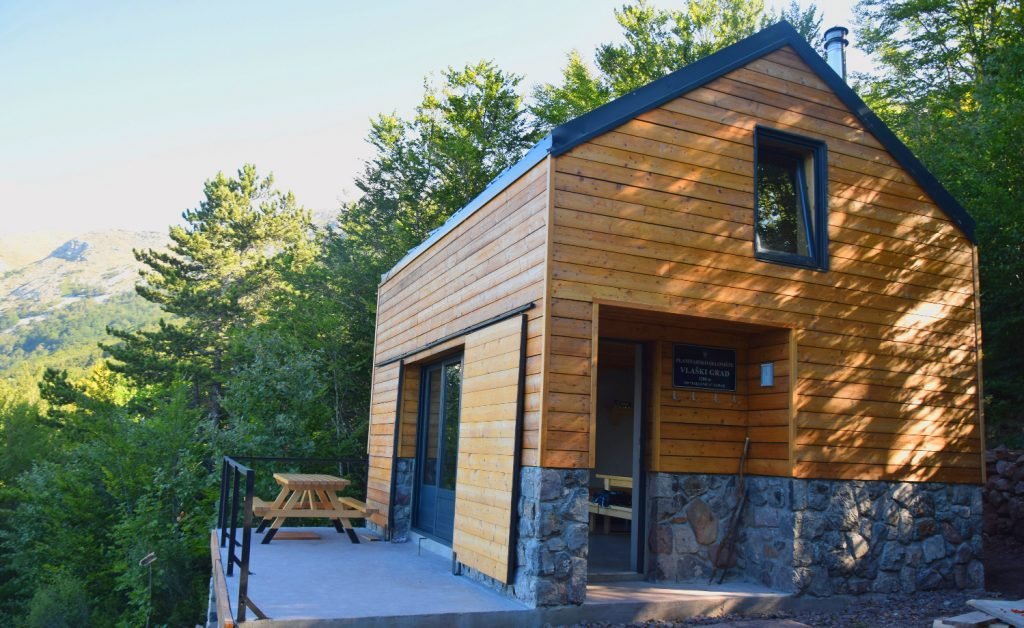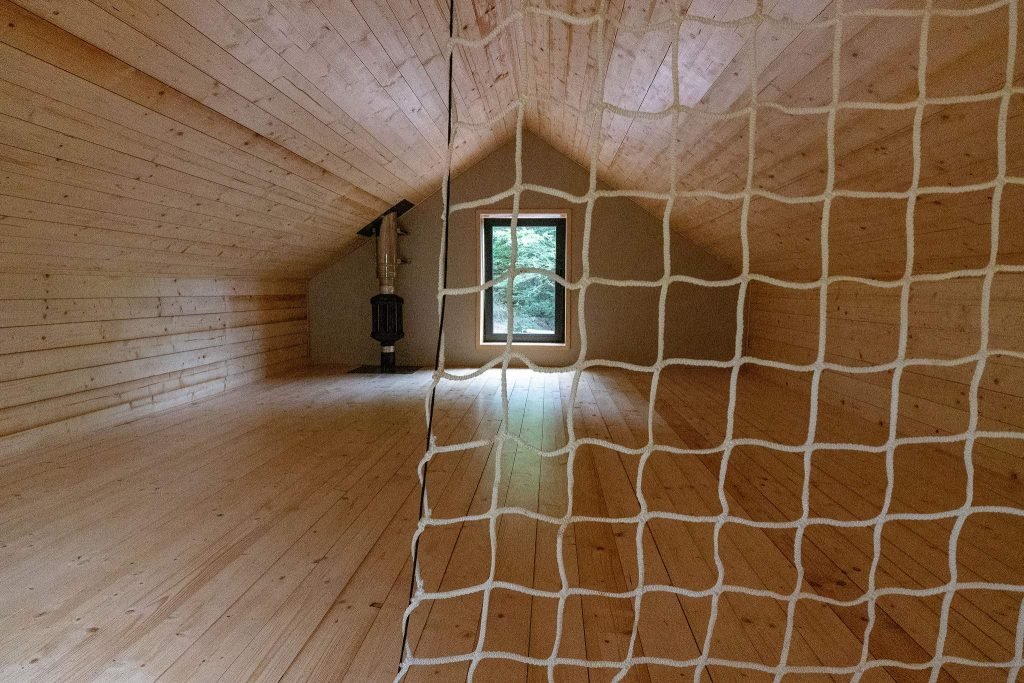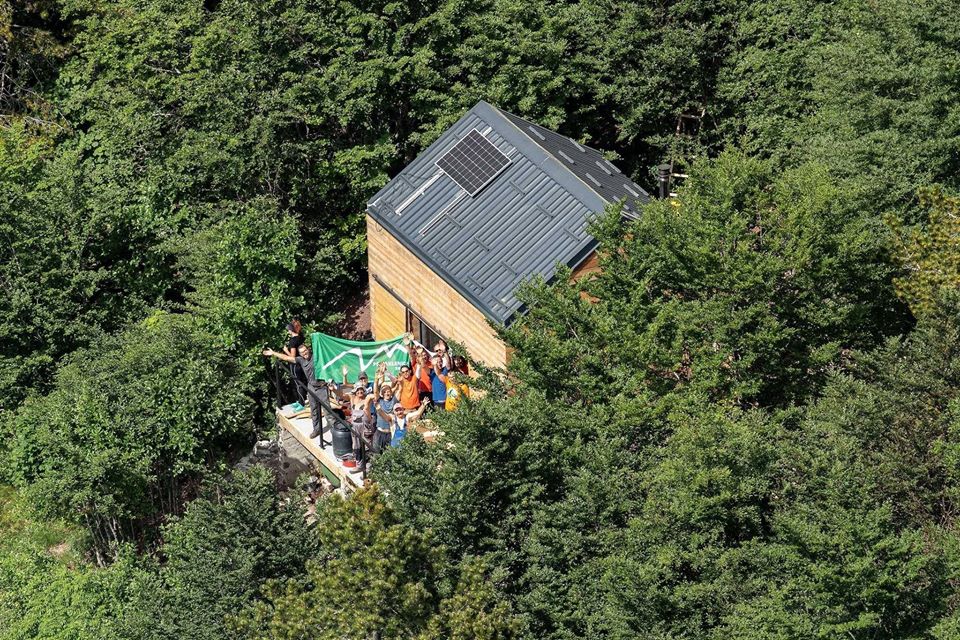 Photo by PD Paklenica