Take an easy 45-minute drive north from Sandton and you'll find yourself in the Cradle of Humankind, a UNESCO-protected area just south of the Magaliesberg mountains that is a slow and peaceful antidote to city life.

In recent years wedding venues, restaurants and housing estates promising a taste of country living, have sprung up among the many small farms dotted across the area. Post lockdown The Cradle has never been more popular as Joburgers of all ages head north to The Cradle's rolling hills on weekends to go hiking, get the kids out of the house for the day or just to simply enjoy lunch outdoors overlooking nature. The Cradle still has a few basic roadside 'padstal's serving up cheap burgers and boerie rolls, but if you are planning a day trip around a countryside lunch there are now lots of interesting farm-to-fork spots highlighting organic and artisanal produce.

Here's a look at ten places we recommend for eating out in The Cradle.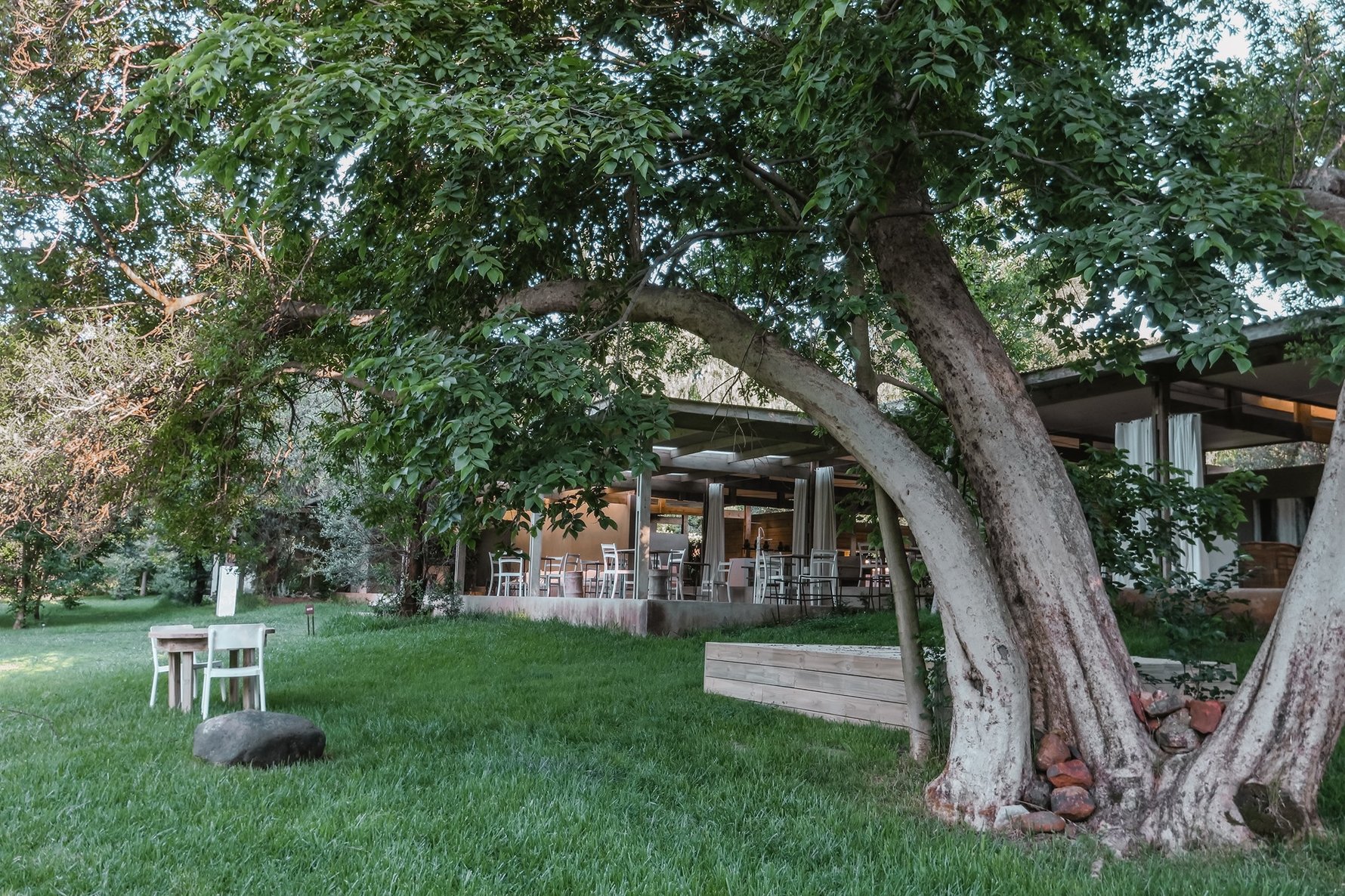 Alongside the museums at the UNESCO World Heritage site at Maropeng, the wonderful Nirox Sculpture Park is one of the most popular attractions in The Cradle region. A beautifully landscaped park showcasing an ever-changing collection of contemporary sculpture by local and international artists, it's a serene venue for a day away from the city. For foodies the park's big attraction is its restaurant And then there was fire. Describing itself as a 'tapas cafe and farm table', the restaurant is the work of one of the co-founders of Joburg's excellent Che Argentinian Grill and focuses on flame-grilled dishes paired with lush salads, served in an elegant and low-key indoor-outdoor space. 

Where: Nirox Sculpture Park, 24 Kromdraai Rd, Muldersdrift. Reservations are essential (book well in advance). Lunch reservations entitle you to reduced park entrance fees (normally R120, you will pay R70). Book online at andthentherewasfire.com.
Bidon Bistro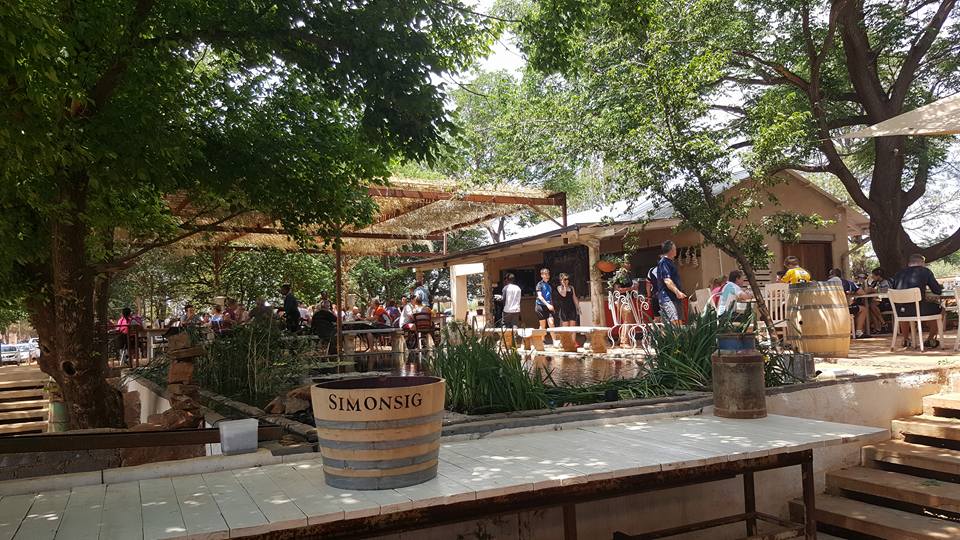 A favourite with the cycling crowd, this friendly farm cafe is named after the bidon, which is the French word for water bottles typically used by cyclists. Located right in the heart of The Cradle's most popular road cycling loop Bidon opens for hearty breakfasts and freshly squeezed juices and many organised road cycling groups start their early morning weekend rides from here (join the weekly TV Club rides here on whatsapp). The venue spreads across a large terrace and garden with an ornamental koi pond and loads of outdoor space. You can also grab coffee to go if you're in a rush and there's a bike wash service if you've had a particularly muddy morning. On the menu are salads, gourmet rolls and wood-fired pizzas made with locally sourced organic ingredients. 
Where: Kromdraai Rd (just after the junction of the R374 and R114), Muldersdrift, bidonbistro.co.za.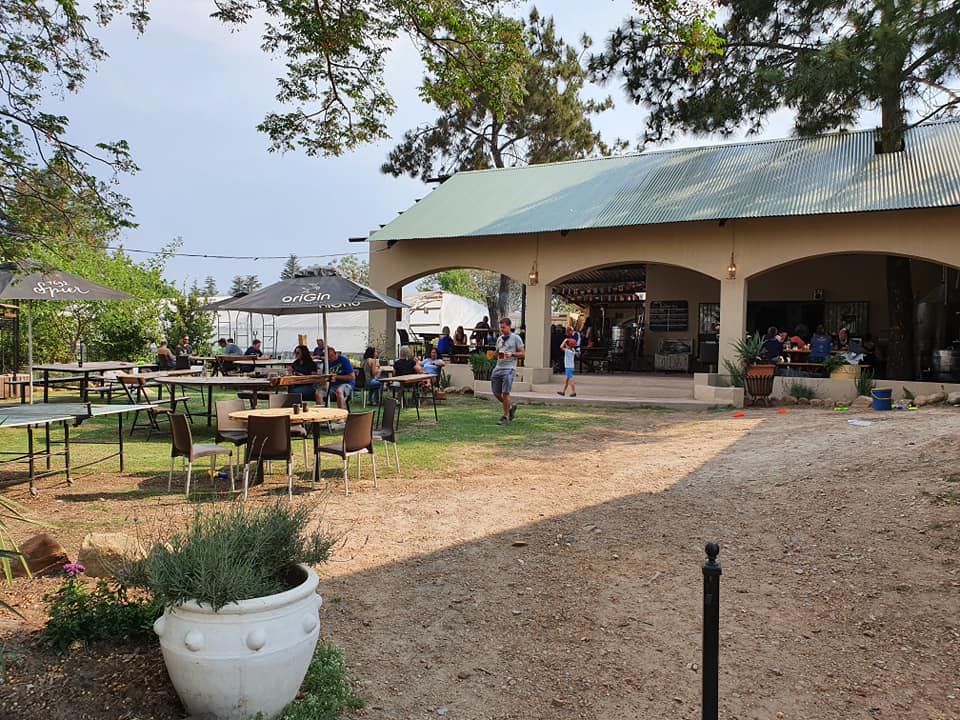 Copperlake Brewing Co produce seven signature craft brews as well as a regularly changing roster of seasonal beers, all available at the brewery taproom in Lanseria where there is a sizeable beer garden and a full pub menu. On weekends you can watch the brewing in action and meet the brewmasters to quiz them on all your geekiest beer questions. The fare is hardly gourmet but the craft beers are great thirst quenchers, especially if you are enjoying the Cradle's many cycling routes that pass right by this spot.  
Where: 17 Main Road, Sunrella, Lanseria, copperlakebreweries.co.za.
Culinary Table
The Culinary Table, next to Lanseria Airport, is a great venue if you appreciate organic, farm-fresh produce but aren't on a plants-only diet. Originally a kitchen equipment showroom, Culinary Table has since grown into a large fully-fledged cafe and deli surrounded by extensive vegetable and herb gardens. Everything is made on-site and open kitchens mean you can delight in the process of bakers pounding dough, chefs handcrafting pasta and butchers spicing up sausages and biltong. You can even buy a take-home box of farm fresh organic vegetables.
Where: Lanseria Centre, cnr Ashenti Rd and Pelindaba Rd, Lanseria, culinarytable.co.za.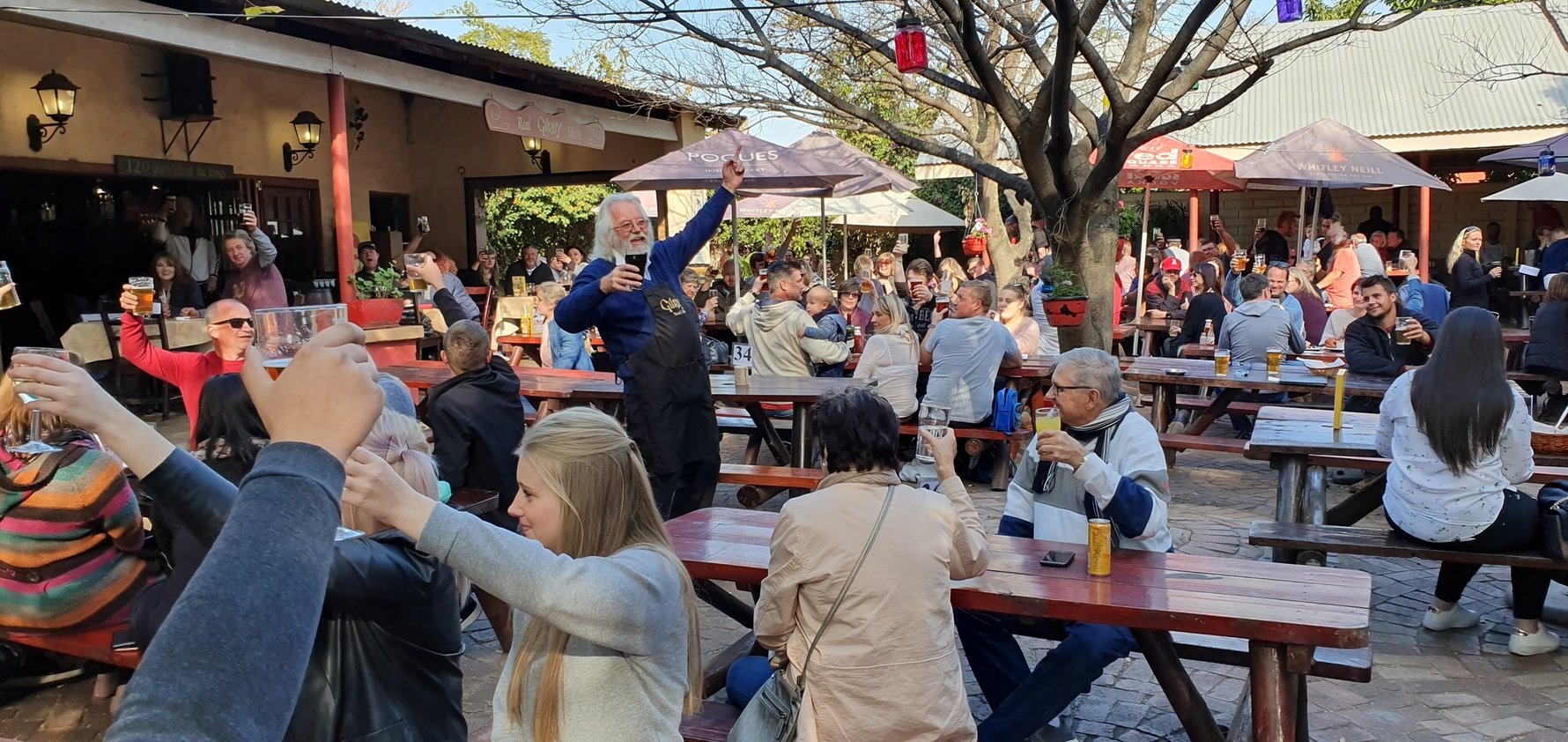 Now based in Muldersdrift, this 21-year-old craft brewery led by the impressively bearded, wise-cracking owner and brewmaster Steve Gilroy, is located at the Ngwenya Glass Village, the location for the Ngwenya glass shop and a weekend market selling local gifts and homemade produce. The brewery has a spacious (and dog-friendly) beer garden that fills up on weekend afternoons, especially if there happens to be live music (generally cover bands if that's your kind of thing). The Gilroy's motto is "120 Years Behind the Times", speaking to their dogged dedication to maintaining historic brewing methods, and the signature pilsner is really very good. The menu heroes traditional German meaty fare such as eisbein and schnitzels, served in gigantic portions.
Where: Ngwenya Glass Village, cnr Beyers Naude Dr and R411, Muldersdrift
Ground Cafe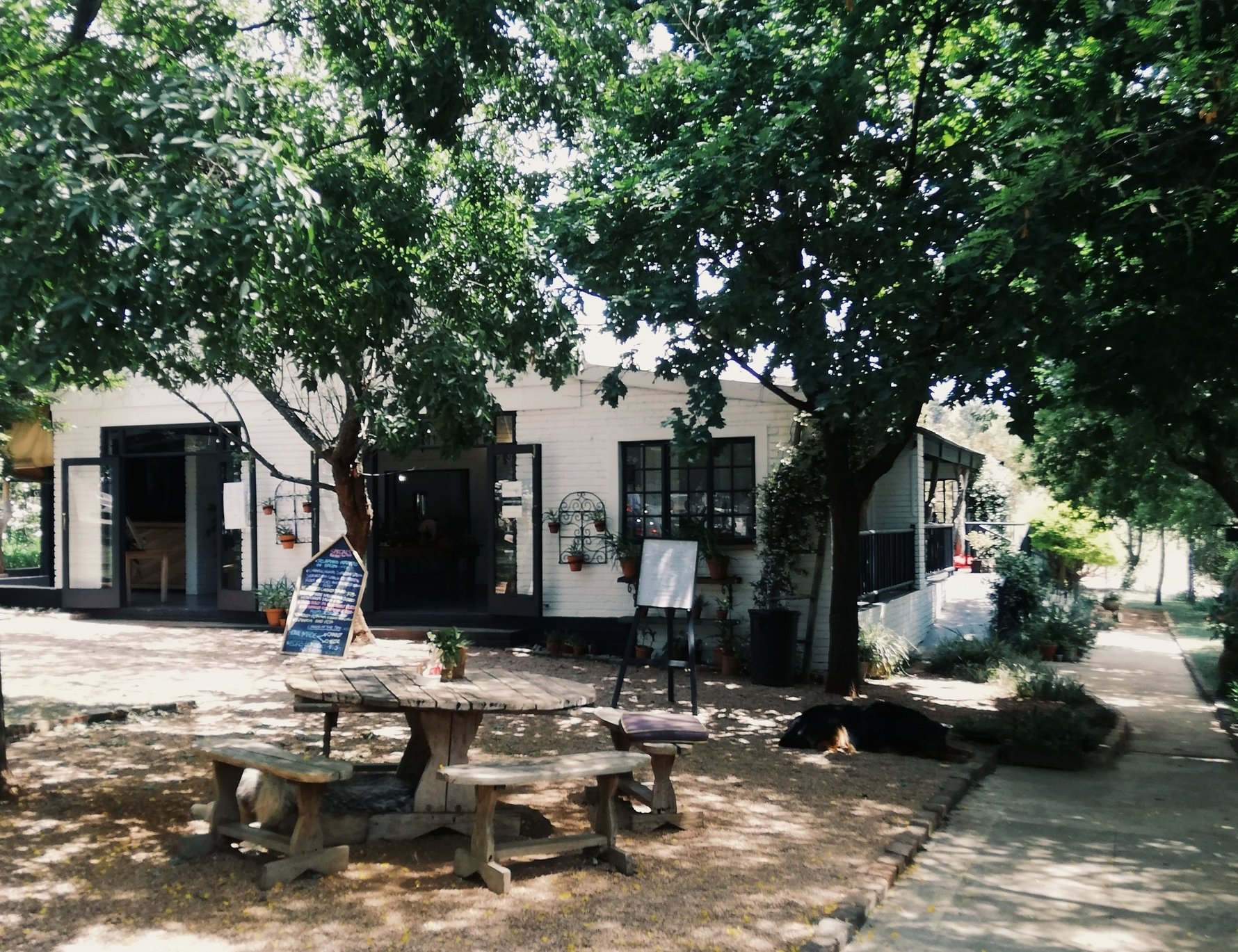 A spacious and stylish cafe located on a working farm that adjoins the popular wedding and event venue Ground. There is loads of outdoor seating including a large, well-manicured garden with plenty of tables scattered through it and a spacious terrace plus the option to pre-order a gourmet picnic (from R470 for two) to enjoy on the lawns. Making this an extra special venue for lunch is the possibility to hike the various trails crisscrossing the farm ranging in length from 3km to 9km. For a special treat combine your hike with a gourmet breakfast roll and an excellent barista-made coffee from the cafe or a gourmet burger and a beer. Halfway along the trail at the 'big cactus' landmark on weekends there's also an "ápres hike" area where you can enjoy the view from a deck chair with a cocktail (open Sat and Sun 07:00-13:00, booking essential).
Where: 19 Driefontein Road, Muldersdrift. Ground Cafe does not take reservations and operates on a first come first serve basis. The cafe is open Wed to Sun 08:00-16:00. All hiking must be booked at least one day in advance. Find out more at groundthevenue.com.​
Green Bean Coffee Roastery at Casalinga Farm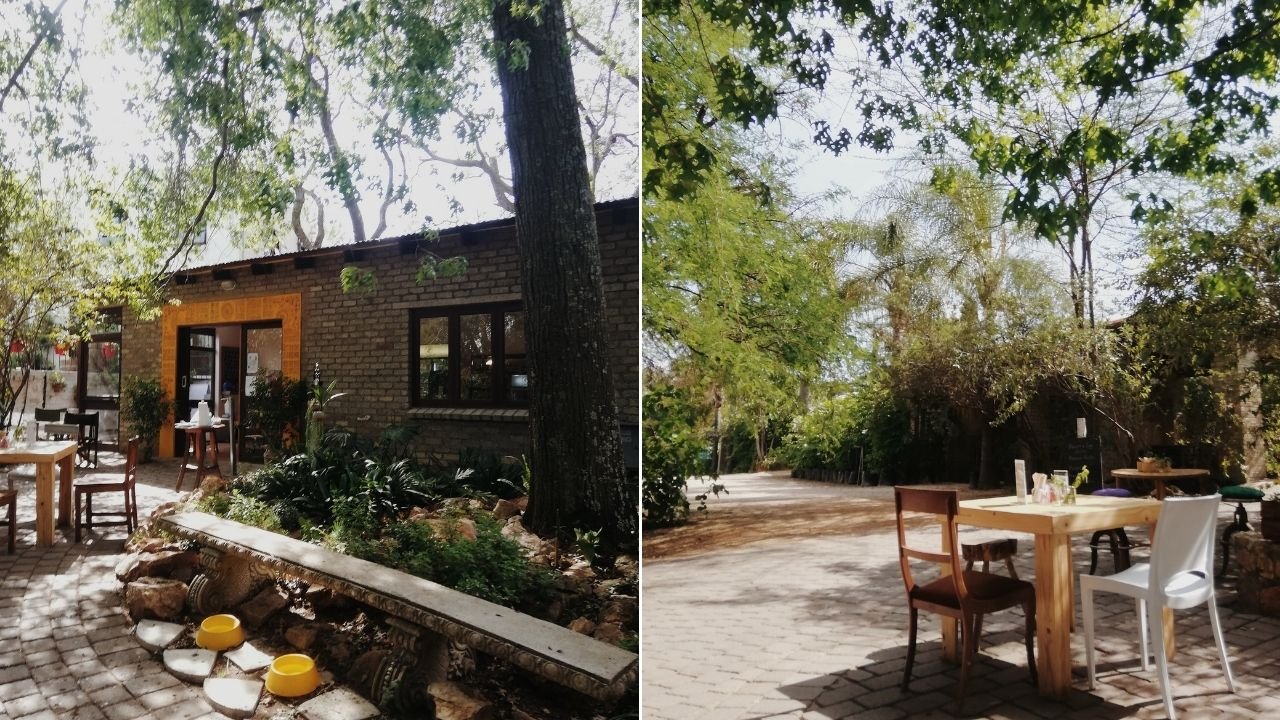 Green Bean Coffee Roastery is a quaint, intimate coffee spot on the working Casalinga Farm in Muldersdrift run by Iris McCallum, who is seriously passionate about coffee and takes a great deal of pride in her space. The variety and quality of beans they have on offer is top-notch and everything is Fair Trade, organic and ethically sourced. There are tables scattered outside under the shade of a few towering oaks and a short menu of freshly made cakes and toasties to enjoy with your brew. 
Where: Casalinga Organic Farm, Plot 328 Rocky Ridge Rd, Beyers Naudé Dr, Mulderdrift  Also on the Casalinga Farm, Antonia De Luca's Leafy Greens is a colourful vegetarian cafe that has long been a weekend favourite for those who appreciate farm fresh food and imaginative vegetarian dining. The perfect spot for a healthy leisurely breakfast (try the breakfast burrito and a fresh juice), this is a serene garden oasis where visitors are encouraged to "eat simply again and rediscover the joys of unprocessed ingredients". It's also super child-friendly with a kid's playground on the property too.
Where: Casalinga Organic Farm, Plot 328 Rocky Ridge Rd, Beyers Naudé Dr, Mulderdrift ​​​​​​​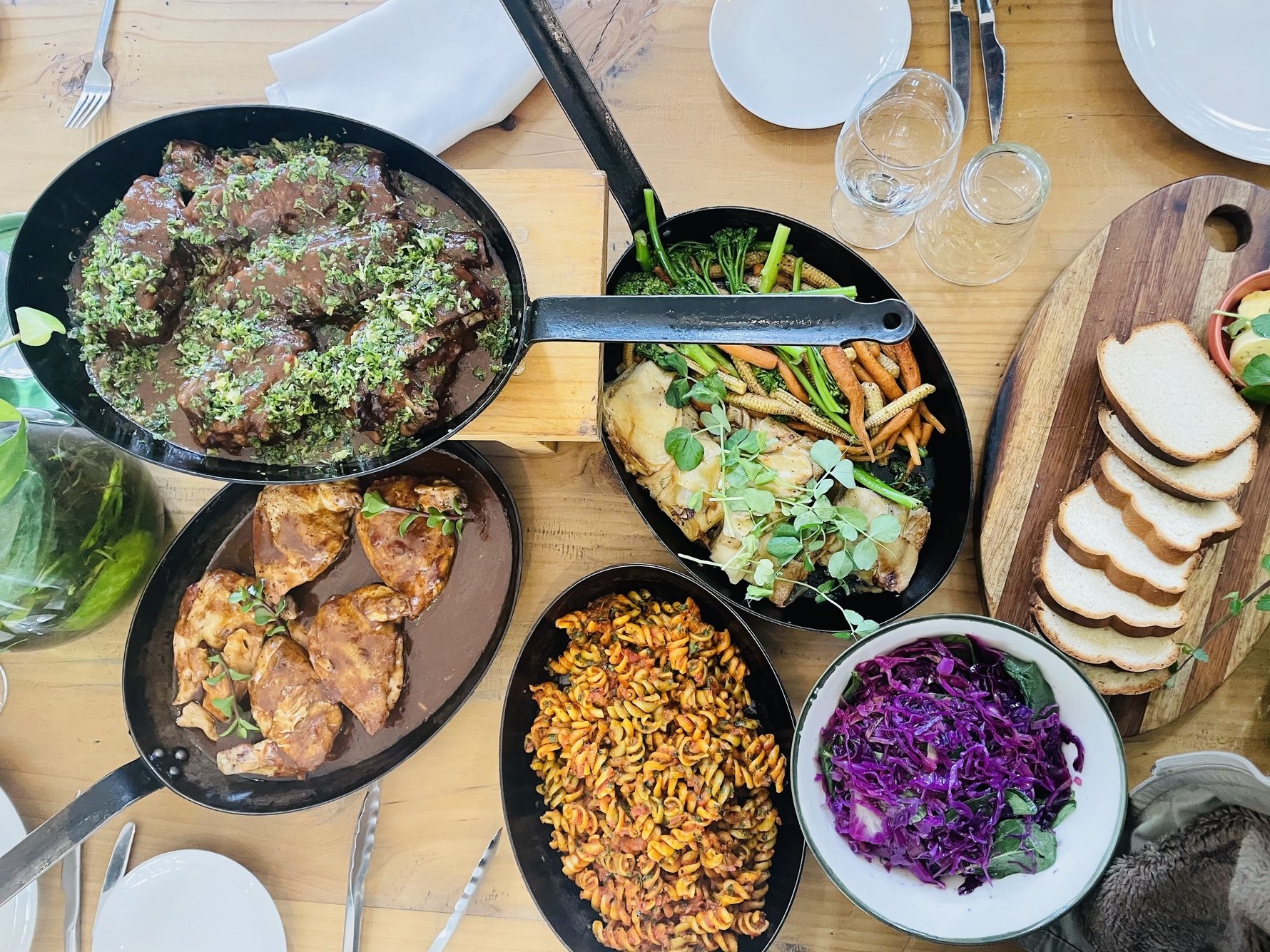 A classy weekends-only breakfast and lunch spot launched by The Forum Company at their beautifully restored Lanseria farm venue White Light (where there's also a dedicated wedding venue). The ''ancient garden'' or L'Antico Giardino spreads out under tall mature trees and into a lush garden for al fresco dining. The food is excellent. Homemade, immaculately presented and all made with fresh produce sourced from nearby farms and producers, dishes are packed with flavour and there's an emphasis on making the most of seasonal produce. Plan ahead and you can host a fantastic special occasion gathering such as a baby shower or birthday and there's also a great choice of secluded overnight accommodation in cottages on the property if you fancy a weekend getaway.
Where: White Light, Pine Valley Rd, Lanseria
Molitva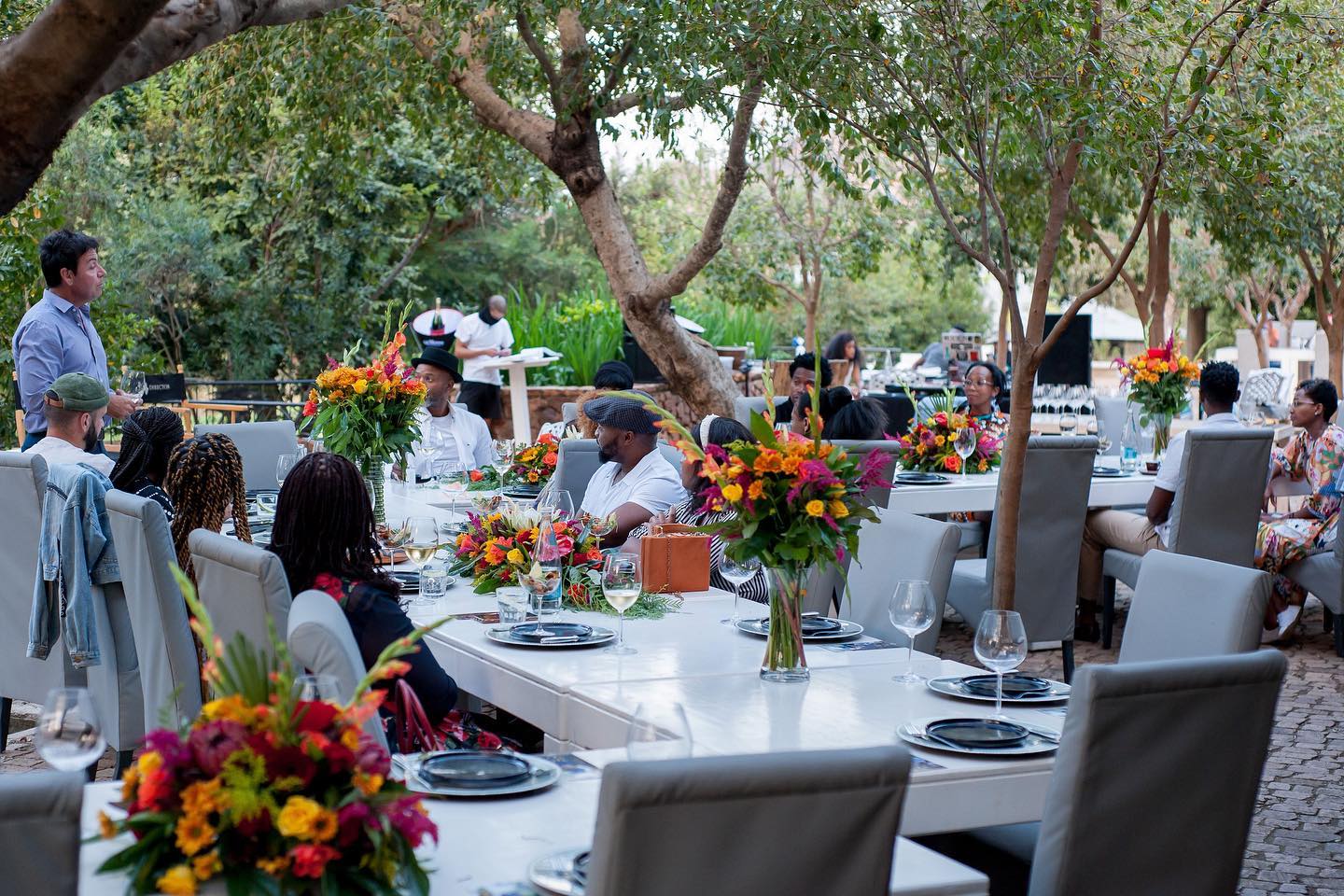 One of the hottest new dining spots (launched December 2020) in The Cradle region, Molitva describes itself as an 'Orthodox Mediterranean' restaurant and serves a variety of mezze and tapas-style dishes from different Mediterranean cuisines, as well as more substantially sized homemade pastas, grill dishes and salads. One of the restaurant's co-founders is actor and entrepreneur Thapelo Mokoena who has his own wine label Nero (available on the restaurant wine menu) and has brought with him a glam crowd that don't often venture out to The Cradle to dine. One of the classier venues in the region, Molitva appeals to northern Joburg's urbane yuppie types and they even have a shuttle bus service (for groups of 7) that collects with prior arrangement from Montecasino in Fourways. The restaurant is also known for hosting events overlooking the kitchen gardens, such as DJ sets and open-air cinema evenings. 
Where: Plot 10, Teak Place, Kromdraai Rd (R540), Protea Ridge, molitva.co.za.