Over the past decade the South Africa craft beer industry has exploded and drinking 'craft' is no longer a niche pastime enjoyed only by the most dedicated beer nerds. Great craft beer is now available everywhere, from local restaurants to the biggest nationwide bottle shops. However, like many other industries the coronavirus pandemic has hit the South African craft industry hard with frequent alcohol bans making it ever more difficult for small brewers to survive.

So there can hardly be a better time to support a local craft brewery. Here's a look at Joburg's finest.
Mad Giant
Mad Giant brings together science and an immense love of beer – the brand's co-founder, Eben Uys, is a chemical engineer whose thorough understanding of froth has made its way into scientific journals. While the craft brewery is located in the 1 Fox Precinct (unfortunately the taproom and restaurant there is closed) in Ferreirasdorp downtown, Mad Giant now has a taproom bar at Delta Central in Blairgowrie where you can pair your beer with delicious dishes from the impressive smoker. There's a regularly changing collection of seasonal beers as well as staples like the Killer Hop, that is also available on sale at many Joburg bottle stores.

Visit the taproom at Delta Central, 96 Conrad Drive, Blairgowrie. You can also buy Mad Giant beers online at madgiant.co.za.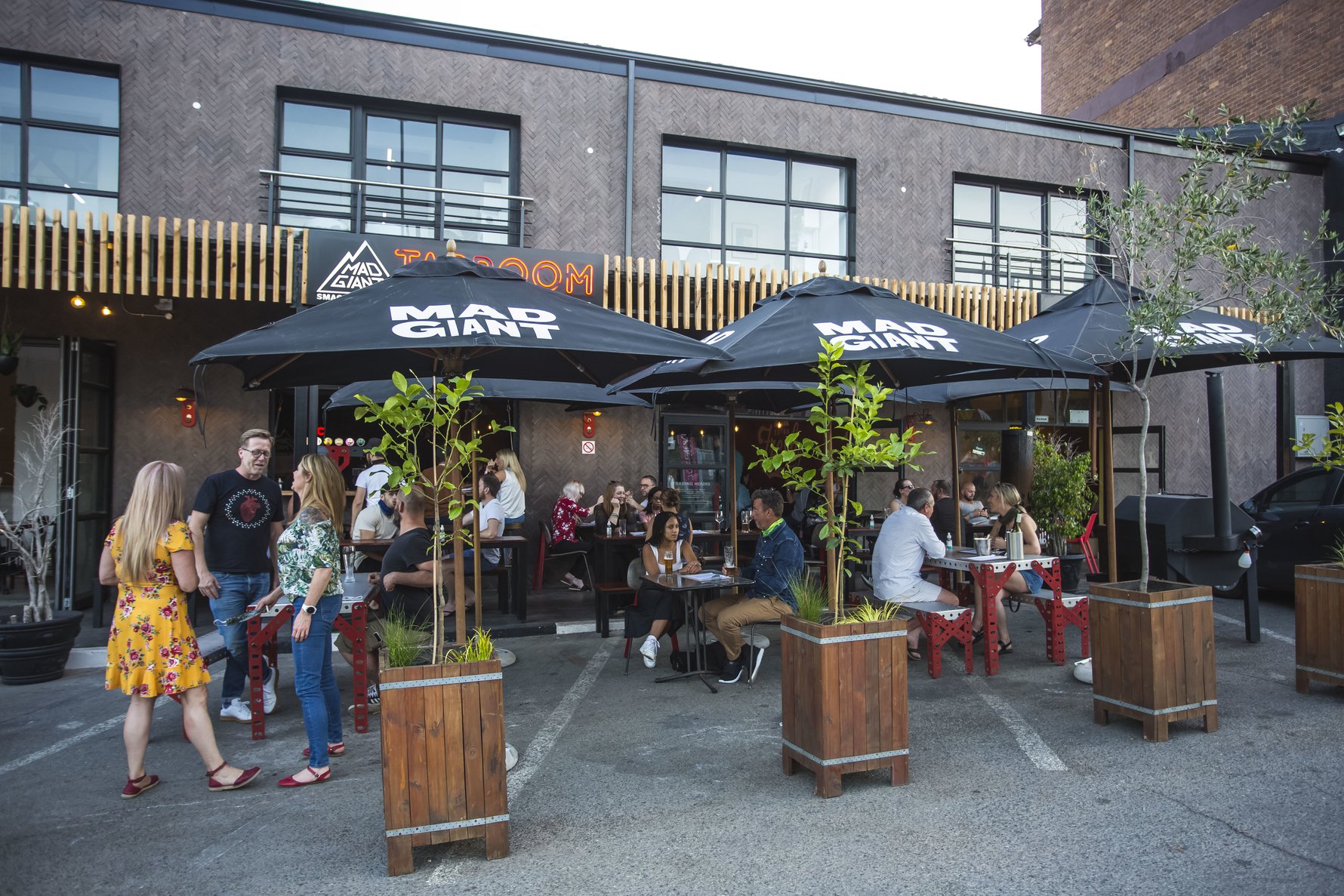 First 15 Brewhouse
First 15 Brewhouse and bar is the creation of two rugby-playing school friends who left the world of banking after 10 years to pursue a mutual passion for beer.  One of South Africa's first fully black African owned craft breweries, the brewery's name is taken from the title they proudly wore on their rugby jerseys at high school in Vereeniging, First 15 (all the other teams were 'Eerste Vyftien'). At the First 15 brewery in Newtown there's a tasting room where you can try five different First 15 craft beers – a Lager, the City Light, and a range of flavoured beers such as a fruity lemongrass and ginger-based beer.

Find them at 44 Quinn St, Newtown. Note the taproom is currently closed but you can buy First 15 beers via their online shop at first15brewhouse.co.za.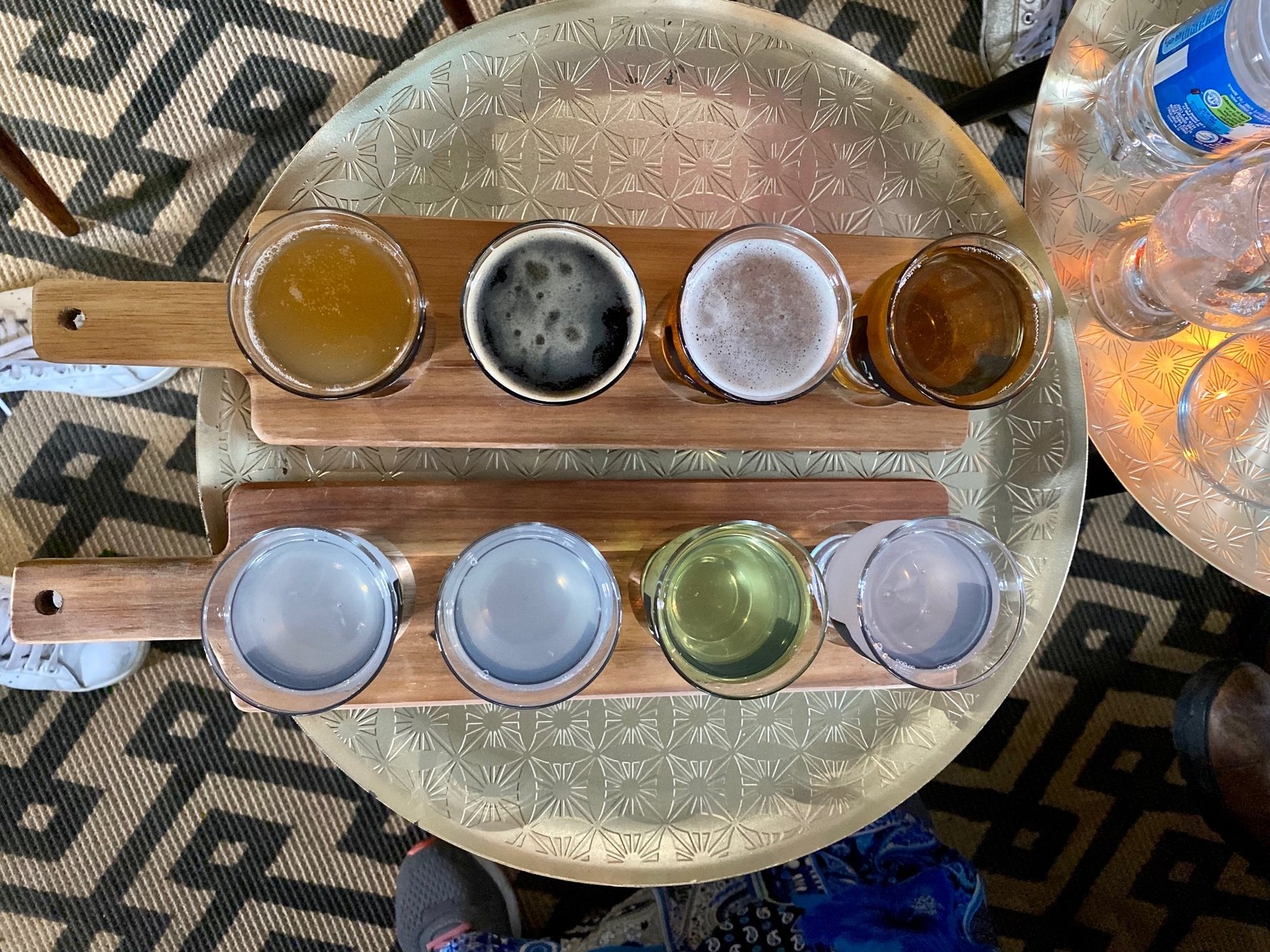 Gilroy's Pub and Brewery
Now based in Muldersdrift, this 21-year-old craft brewery led by the impressively bearded, wise-cracking owner and brewmaster Steve Gilroy, is located at the Ngwenya Glass Village. The venue has a spacious (and dog-friendly) beer garden and many of the Cradle's biggest attractions such as the Sterkfontein Caves are a short drive away.  The Gilroy's motto is "120 Years Behind the Times", speaking to their dogged dedication to maintaining historic brewing methods.

Find Gilroy's Pub and Brewery at Ngwenya Glass Village, corner Beyers Naude and R411, Muldersdrift.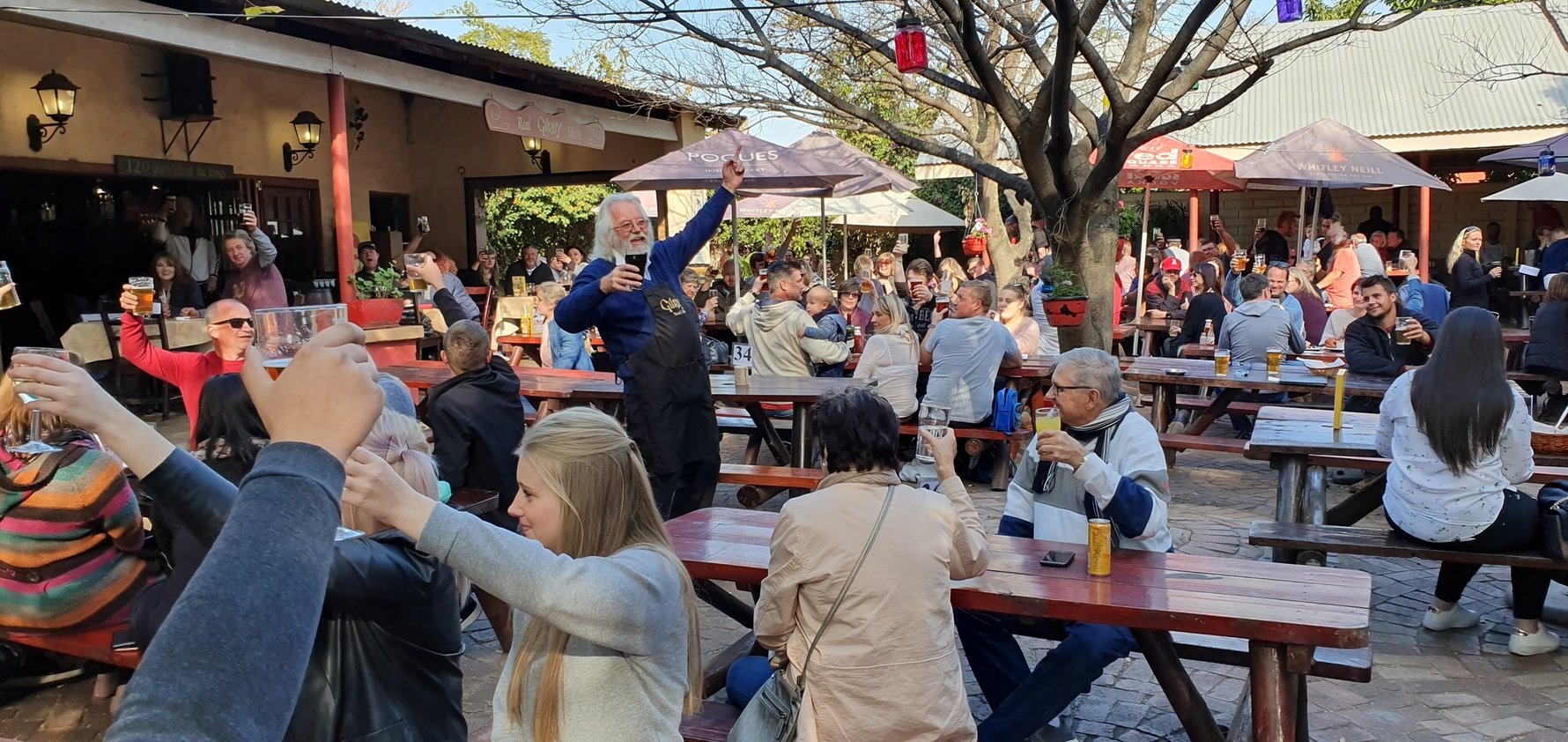 Copperlake Brewing Co
Located in the Lanseria area north of Joburg, Copperlake Breweries produce seven signature craft brews as well as a regularly changing roster of seasonal beers, all available at the brewery taproom which has a great beer garden and a full pub menu. On weekends you can also watch the brewing in action and meet the brewmasters to quiz them on all your geekiest beer questions. Popular with cyclists, the brewery is well placed for enjoying the Cradle's many cycling routes.

Copperlake Brewing Co is based at 17 Main Road, Sunrella in Lanseria. You can also buy their beers online at copperlakebreweries.co.za.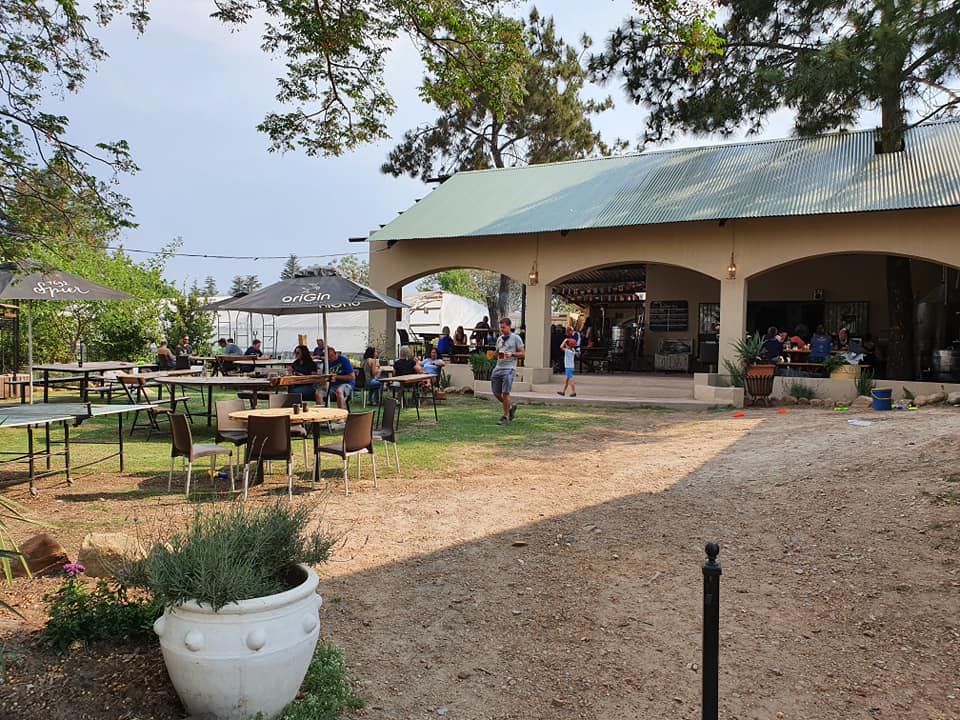 Smack! Republic
Originally micro-brewed at Arts On Main in Maboneng, Smack! Republic went on hiatus for a few years and returned as an online business selling a range of award-winning beers. The classic, crisp blonde Bree Street Belle is still a winner. 

Get Smack! Republic's beers online at smackrepublic.com
The Noble
Based in Roodepoort, west Joburg, The Noble craft brewery was launched in 2015 as a craft brewery. In March 2020 (possibly the worst moment possible in hindsight) The Noble team launched their first pub in Illovo, which sadly closed in January. However, you can still buy their beers next door to their now-shuttered Illovo pub at Trabella Pizzeria and at The Noble Village at the Sable Ranch hiking trail in Magliesberg. There are six signature craft brews to try, covering all the most popular craft brewing styles; a lager, pilsner, saison, light ale, a dark larger and an IPA. A classic and crisp hoppy Czech style beer, The Noble pilsner is one of the brewery's best sellers.

Find The Noble's beers on sale at The Noble Village at Sable Ranch in Magaliesberg and at Trabella in Illovo Junction, Illovo.
Agar's Brewery
Launched in 2014 in Kya Sands north Joburg by master brewer Mike Agar, this is a micro-brewery for the true craft beer boffins with a superb range of distinctive beers including stout, English ale, red ale, Saison, American pale ale and various IPA's as well as the excellent North Side Bohemian Pilsner.

Keep an eye on their Facebook page for the latest on their regular brewery open days (usually on the last Friday of the month) and buy your beers online at agarsbrewery.co.za.