Named after psychologist Abraham Maslow, and his theories of Human Motivation and the Hierarchy of Needs (that posits success as a six-tiered pyramid leading towards the ultimate self-actualisation), The Maslow aims to cater to business travellers' every need.

The Maslow stands out in this most business-focused neighbourhood for its lush gardens. Despite the very corporate feel of the hotel, at its centre is an open-air swimming pool lined with sun loungers and there's also lots of space on the two restaurant deck areas for relaxing outdoors with a view of the garden. 

There are 281 rooms ranging from standard twins and doubles and 'Junior' suites to the much more spacious (and hence very popular) Balcony Suites which have their own lounge areas, two bathrooms and a balcony. The Executive Suite is the most spacious in the hotel. More of an apartment than a hotel room it comes with a dining room, spacious kitchenette, guest bathroom and balcony and is especially popular with brides-to-be.  

Situated in Sandton Central, a complimentary shuttle service operates between the hotel and nearby offices and centres including Sandton City and the Sandton Gautrain station (about 10 minutes walk away).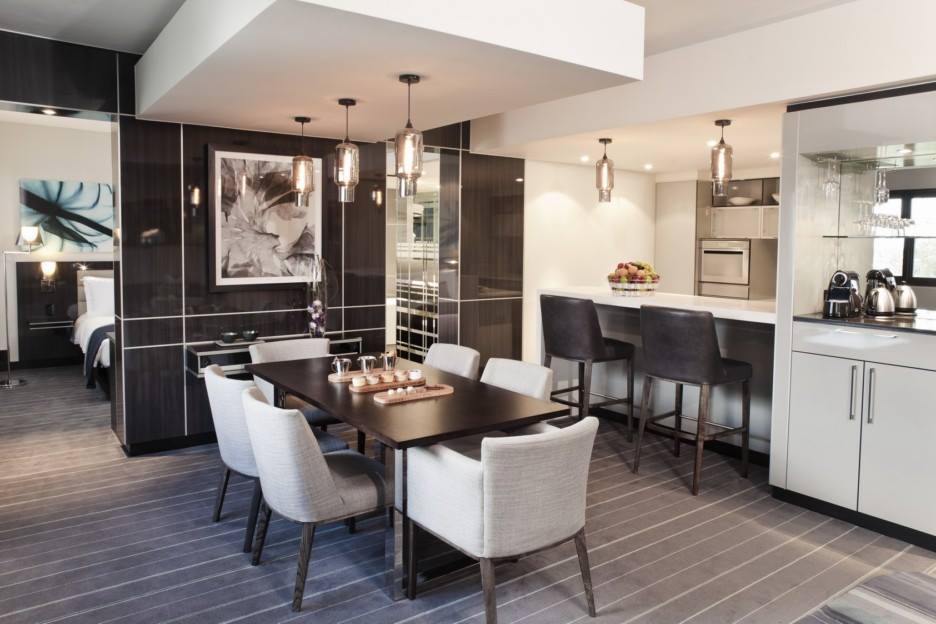 MEETINGS, CONFERENCES AND EVENTS AT THE MASLOW
The Maslow has extensive conferencing and meeting facilities. Meeting rooms are contained within the business centre, an expansive and extremely corporate feeling space, decked out in shades of black and grey. The 12 meeting rooms are all boardroom style and open onto the hotel's oasis gardens with in-room Nespresso machines and dedicated service from the business centre team. For large conferences or meetings there's also a separate dining area that can be used for break-aways between sessions.

The conferencing centre can be accessed directly from the car park (meaning no need to enter via the main hotel lobby) and offers six halls which can be divided or enlarged to host events ballroom or auditorium style. 
AFRICOLOGY SPA AT THE MASLOW
Just because you are on a work trip, it doesn't mean you don't need to recharge every now and then. Experience some pampering at the hotel's Africology Spa, a delightfully aromatic local spa brand. There's a beauty salon for facials, manicures and pedicures, as well as a full spa menu of body treatments, massages, scrubs and the like, plus a sauna and steam room for the ultimate rejuvenation. Spa guests can enjoy tea or coffee in the secret rooftop garden accessed directly from the spa.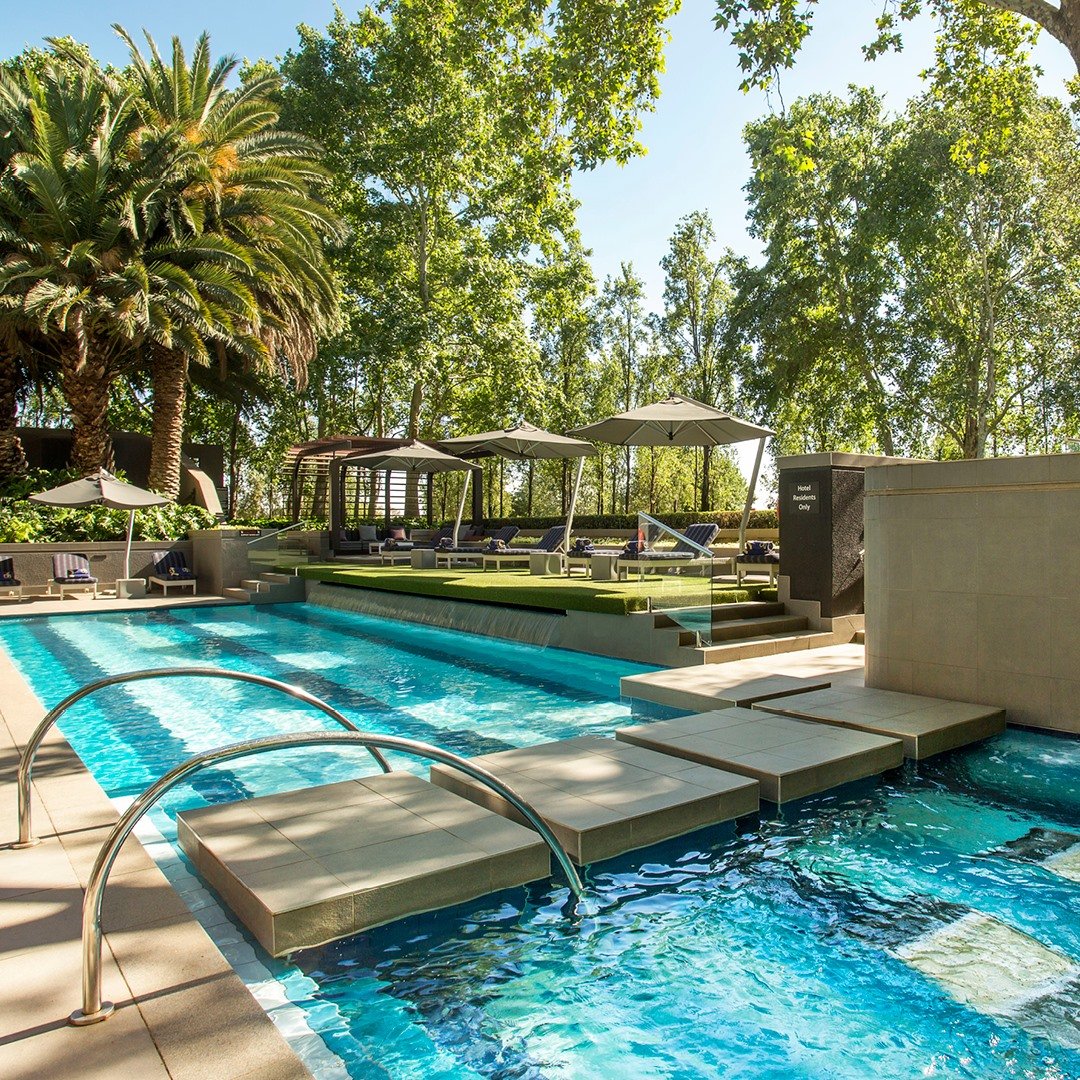 DINING AT THE MASLOW 
Choose from the Lacuna restaurant or the more casual Lacuna bar and bar and lounge. At the Lacuna restaurant you can dine inside and watch the chefs prepare meals in the open kitchen or grab a table outside with a view of the pool. Open for breakfast lunch and dinner, Lacuna also has its own private dining room (with its own private deck) that can be rented as an exclusive venue for birthdays, baby showers and other celebrations. The gardens beyond are a popular place for couples to say their I Do's amongst family and friends. 

A special feature of the Maslow is the Wayfarer Lounge, a transit lobby for pre-check-in and post-checkout with complimentary snacks from the same menu as the Lacuna restaurant. The lounge also has sumptuous private bathrooms and showers/washrooms available, ideal if you have a long wait between your flight.