Joburg art and antiques auctions don't get much busier than Russell Kaplan's regular sales that pack in hundreds of weird and wonderful items, ranging from fine art to furniture, collectables and jewellery, over a week of live online bidding.

The Russell Kaplan Spring Wunderkammer takes place online from September 23 to 28 and it's a bumper edition, with an incredible 4,556 lots to bid on through the online bidding platform rkauctioneers.co.za.

Alongside the incredible variety of items on sale also comes a great variety of reserve prices. If you favour household items and quirky pieces for the home you'll find plenty of items waiting to be snapped up for just a few hundred Rand. Meanwhile, while other landmark pieces attract fierce bidding and can sell for tens of thousands. 

Tying all the items together is the vision of a 'Wunderkammer'. The sense of wonder that has inspired adventurers and collectors for centuries and the spirit of admiring and collecting the unusual and the unique.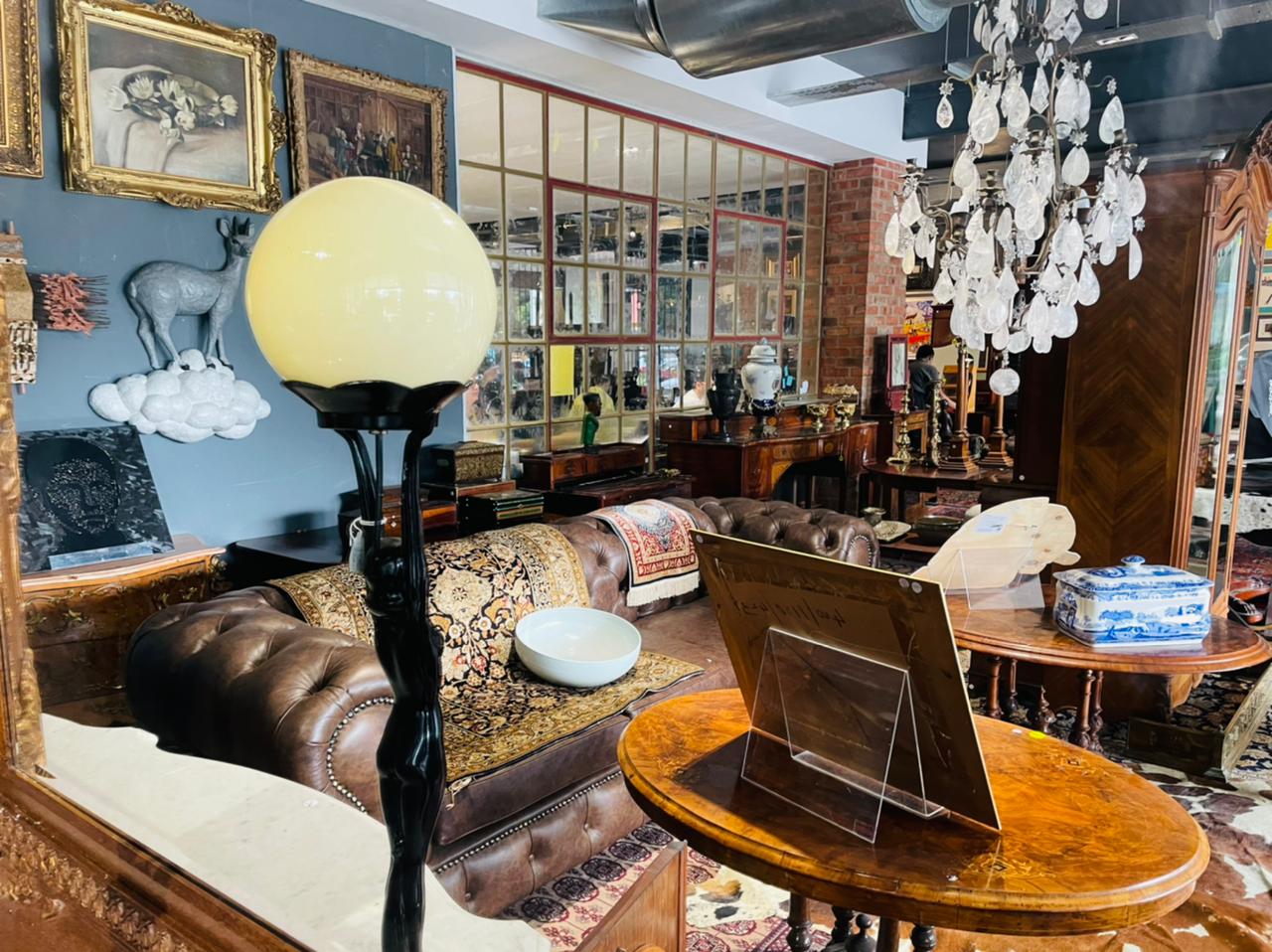 Visit the Russell Kaplan showroom
If you are in Joburg you can also come and see the items in person at the Russell Kaplan showroom before the auction. Visiting the showroom is always an extra special pleasure for those who love collecting, with Kaplan and his team always paying special attention to place all the items on sale together into a glorious display that feels akin to walking around the apartment of some Parisian grande dame with a love of collecting.

The showroom is open Tue and Wed 09:30–19:00 and Thu to Sat 09:30 to 16:30. Find the showroom on the ground floor of the Bram Fischer Centre, 95 Bram Fisher Dr (cnr George St), Ferndale, Randburg. 
How to explore The Spring Wunderkammer auction and place bids online
We recommend getting registered on the site and then setting some time aside to start exploring some favourite pieces that capture your imagination. Once you have an eye on things you like and have made your list of 'Favourites' you can then already start placing your pre-bids and on the day of the auction when your lot comes up if somebody bids above your reserve you'll be invited to place another bid online and join in the thrill of the chase!

The different auction sessions are divided by theme and the auction itself will be streamed live via the bidlive.rkauctioneers.co.za website with approximately 50 to 70 lots going under the hammer each hour.
Bidding starts from 09:00 and runs throughout the day.

Thu Sep 23
1st session: Objects of Vertu, silver, glassware, costume jewellery,porcelain and collectables

Fri Sep 24
2nd Session: Objects of Vertu, silver, glassware, costume jewellery,porcelain and collectables
3rd Session: Pens, Watches, and Fine Gold and Antique Jewellery

Sat Sep 25
4th Session: Fine gold and Antique jewellery and Costume Jewellery
5th Session: Antique Furniture, Mid Century design, Mirrors, Light Fittings & Collectables

Sun Sep 26 
6th Session: Decorative and Antique European Art, African and Indian Art and Artefacts
7th Session: Ceramics and Sculpture
8th Session: Modern and Contemporary Fine Art

Mon Sep 27
9th Session: Curiosities, Decor and Homeware

Tue Sep 28
10th Session: Vintage and Designer Shoes, Bags and Accessories
11th Session: Carpets
12th Session: Decorative and Contemporary Art and Art Books
Register to bid and get busy exploring the hundreds of treasures waiting to be snapped up in the sale online at rkauctioneers.co.za