Best Balkan restaurant in Ljubljana 2023

Another hugely popular category and the competition is hot! 
Čad - WINNER
When you ask locals to name their favourite Balkan restaurant in Ljubljana, Čad is one of the most frequently heard answers. Situated by Rožnik Hill around corner from Tivoli Park, it's also the longest-running restaurant of its kind in town, and guests can dine in the shady garden surrounded by nature or in the rustic homey interior. Specialising in spit and grilled dishes, the beefsteaks, grilled peppers and ražnjići skewers all come highly recommended. Read more...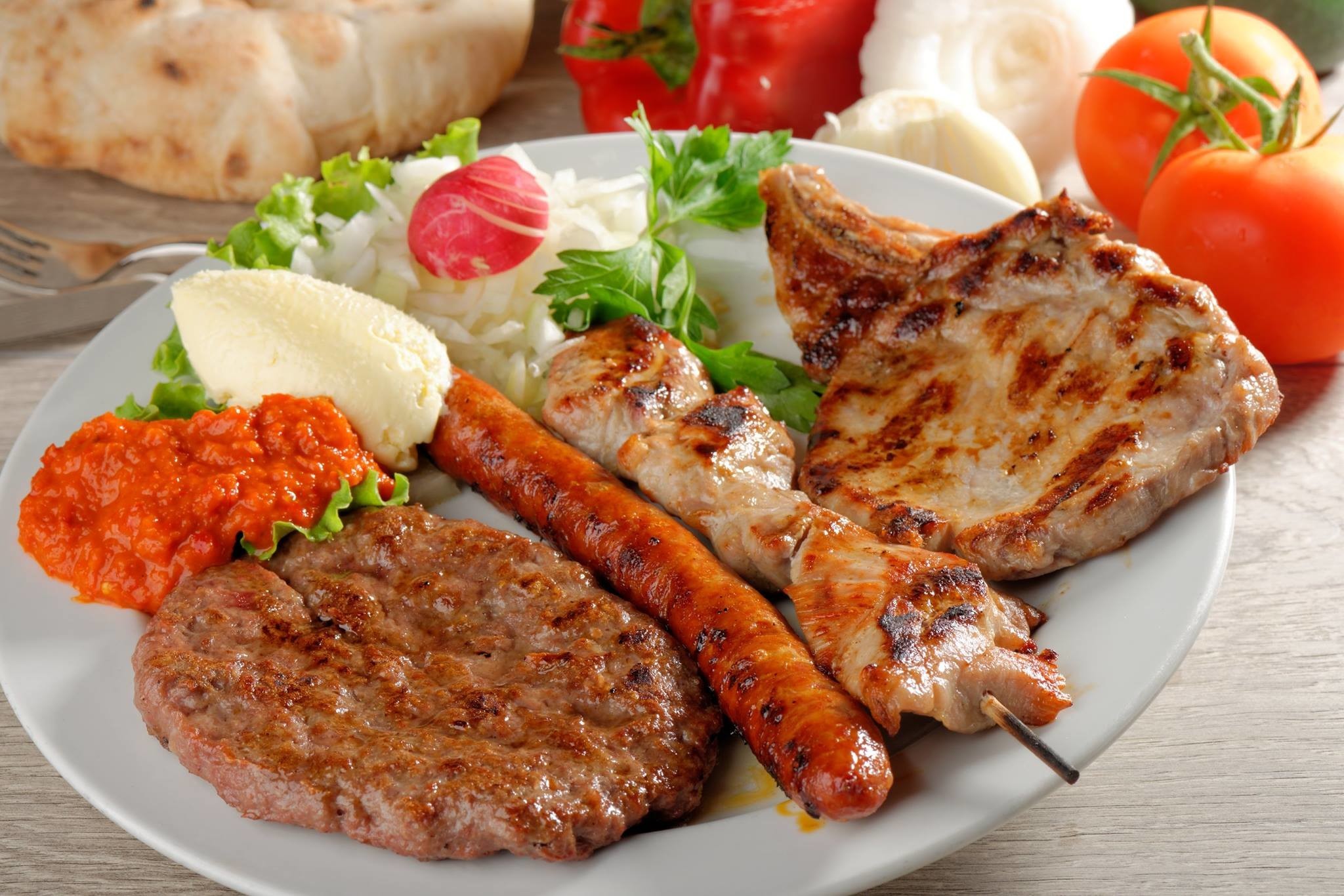 Das Ist Valter
If you're wondering why one of Ljubljana's most popular Balkan restaurants has a distinctly German name, the answer lies in the 1972 Yugoslav cult classic Valter Brani Sarajevo (Walter Defends Sarajevo). In addition to walls covered with the usual posters and other memorabilia, the film itself actually plays continuously on loop, with a hushed silence coming over the entire place during the climax. Perhaps most impressive is the fact that it all feels completely authentic, and is also ridiculously inexpensive. Read more...

Saraj
Ljubljana is not lacking in Balkan restaurants, but the newly opened Saraj is one of very few that take a bit more refined approach to the cuisine, with a noticeably upscale atmosphere. Head chef Nihad Mameledžija, whose cookbook is proudly displayed on the front counter, watches over a menu of traditional Bosnian favourites with a wide selection of both hot and cold starters, main courses and desserts. In addition to the standard čevapčiči and pljeskavica (made from 100 per cent beef), there are lots of lamb dishes, soups and more. Multi-course daily specials start from only €8. Read more...

Gostilna Dubočica
Located in the Moste neighbourhood of Ljubljana a short walk, drive or bike ride east of the hospital, once you cross the railway tracks it's easy to think you've arrived in some quaint countryside village. The restaurant itself is housed in a more than century-old house, and was one of the first places in Ljubljana that served authentic home-cooked Serbian cuisine. Be sure to try at least one dish off the mouth-watering (and meat-heavy) House Specialities menu - you won't be disappointed. Read more...

Portal
Step into this cavernous old gostilna or stay out on the terrace and watch the river flow by at this great restaurant tucked away from the traffic. While they offer pizzas and pastas, the parking lot stays full with people here for real grilled Serbian food, and those options abound. They also have a long list of good Slovenian wines to drink alongside. Several rooms are also available for hire. Read more...

10 v pol
The peculiar looking name (Slovene for '10 in a half') refers to the most common dish served here, namely, ten čevapčiči with a half piece of lepinja bread, which is joined on the menu by various other grilled meat dishes and what is perhaps the best burek in the city. Also be aware that no meal is complete without a large bottle of premium Sarajevsko beer. While its location is bit out of the way, the outspoken approval it receives from Ljubljana's residents of Balkan descent. Read more...

Sarajevo '84
One of Ljubljana's more atmospheric Bosnian restaurants occupies the subterranean premises of a former jazz club and sports an interior somewhat reminiscent of a pub - walls plastered with memorabilia from the 1984 Winter Olympics, arched brick ceilings and old black and white Yugoslav tourist videos playing on a projection screen. The menu has a selection of various grilled dishes and savoury Bosnian pies to choose from, with the requisite Baklava and traditional Turkish coffee for dessert. Read more...

Vozi Miško
Leskovački dvor
Lunch at the Ranch