Best Business Lunch Restaurant in Ljubljana 2023

Business is booming here in Slovenia, and once you've got past the red-tape involved in opening a business (especially for foreigners), you'll want to wow your potential new clients with some excellent business lunches. There's no end to great choices in the city centre, all easily reached on foot if that's where you're located, but we'd also highly recommend checking out some of the options on the outskirts of town, where you can jump off the ring road and parking is a breeze, leaving you on time, relaxed and ready to talk business. Whichever of our nominees for the Best Business Lunch Restaurant category you choose, you'll receive a warm welcome and enjoy comfortable surroundings that will definitely create a good impression.
Cubo - WINNER
Although Restavracija Cubo is found some 10 minutes from the city centre, this doesn't stop foreigners and locals who appreciate good food and atmosphere from turning up there in droves. Taking the very best of the dining experience from décor to service to of course the food, they've come up with a truly inspiring place indeed. Opting for a minimalist approach with lots of dark woods and cool greys, the setting attracts everyone from business professionals to families who come to feast on a regularly changing menu of dishes including many inspired from Italy and the Mediterranean. Read more...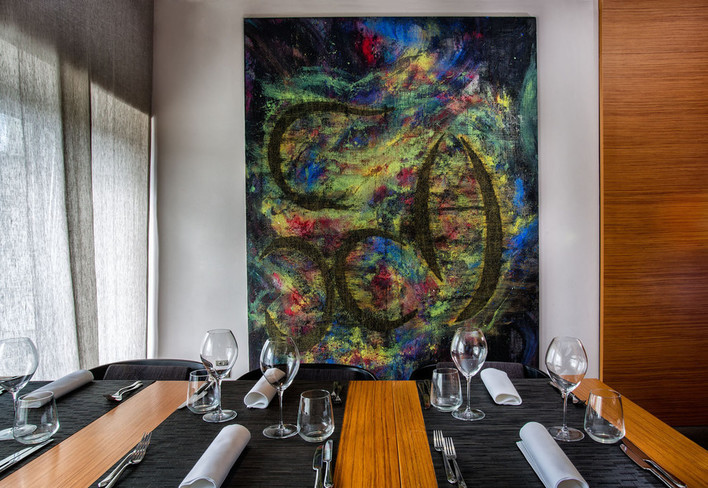 Špajza
Take a few footsteps along Gornji Trg and you'll soon find yourself at Špajza, you can't miss it, it's the bright red building that oozes character and rustic charm. Inside is deceptively spacious with multiple cosy seating areas, and a sunny rear courtyard for the warmer days/nights. Opened in 2004 by a brother and sister team, Špajza is one of the longer running fine dining restaurants in the city. Serving a variety of Slovenian and international dishes that are cooked to perfection, using fresh locally sourced ingredients that change with the season, there's surely something to satisfy everybody's palette. With its extensive wine list and excellent service, Špajza has firmly secured itself as one of Ljubljana's best dining experiences. Read more...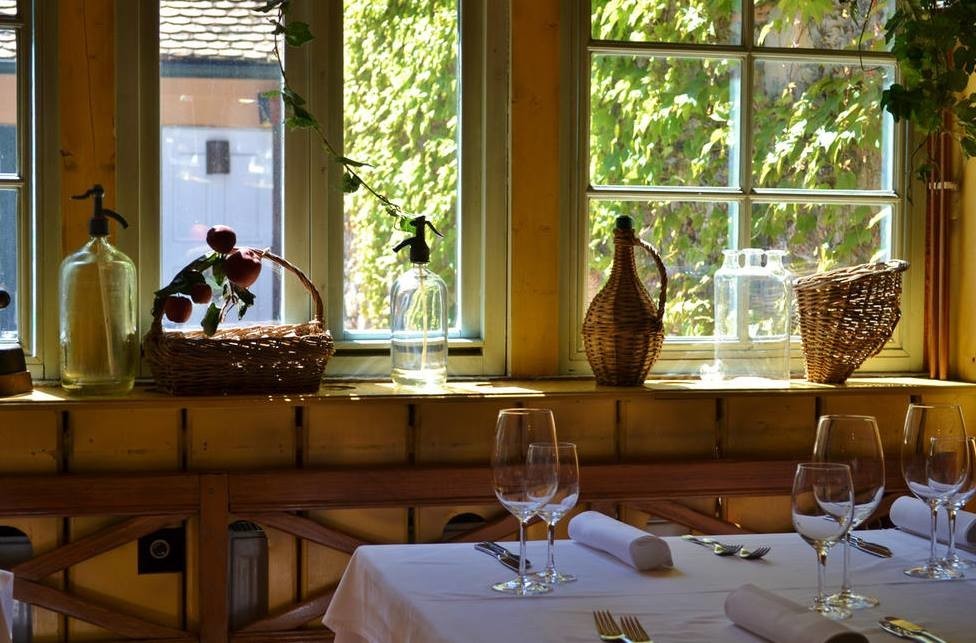 diVino
Covering a total of three floors in one of the city's most prestigious addresses, the Crystal Palace skyscraper in BTC, diVino is a stylish new addition to Ljubljana's restaurant scene. Their menu respects the rich culinary tradition of Collio and Mediterranean yet also utilises modern culinary techniques, emphasising both exceptional taste as well as healthy preparation and ingredients. The house specialties are high-quality cuts of meat grilled to perfection. The fusion of modern and traditional is also noticeable in diVino's ambient setting which is a beautiful product of modern architecture, combined with rustic elements.  Breakfast and daily lunch specials are also available. Read more...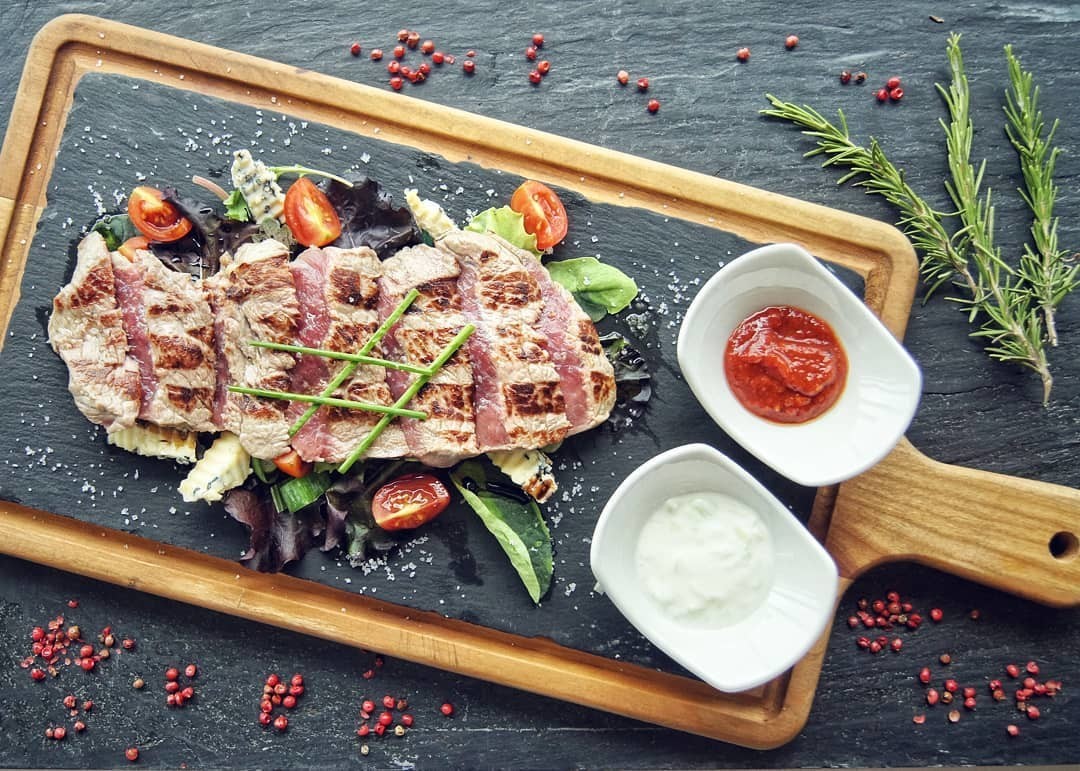 Hiša Kulinarike Manna
Set in a colourful little house on one of Ljubljana's prettiest (and most overlooked) streets, Manna offers a divine selection of contemporary Slovene cuisine for breakfast, lunch and dinner. Meals are complimented with some tasty homemade desserts and large choice of both Slovene and foreign wines, as well as a sophisticated selection of spirits (aged rums, cognacs and whiskeys) and cigars for after dinner. A large garden and terrace in the back is open all year, and many people come here to enjoy a coffee, sweets or light snack. Read more...

Paninoteka
A long-time favourite of ours, Paninoteka is a lovely place with a great Old Town location on a medieval square next to the Cobblers' Bridge offering wonderful views of the castle directly above the terrace. The menu includes both Slovene and Italian cuisine, including excellent homemade gnocchi and ravioli, as well as some truly succulent steaks and meal-sized fresh salads, all of which are complimented by award-winning local wine and beer from Slovenia, Belgium and England. They also do great, filling breakfasts, and of course you can also find what we think are the best sandwiches in town here. Read more...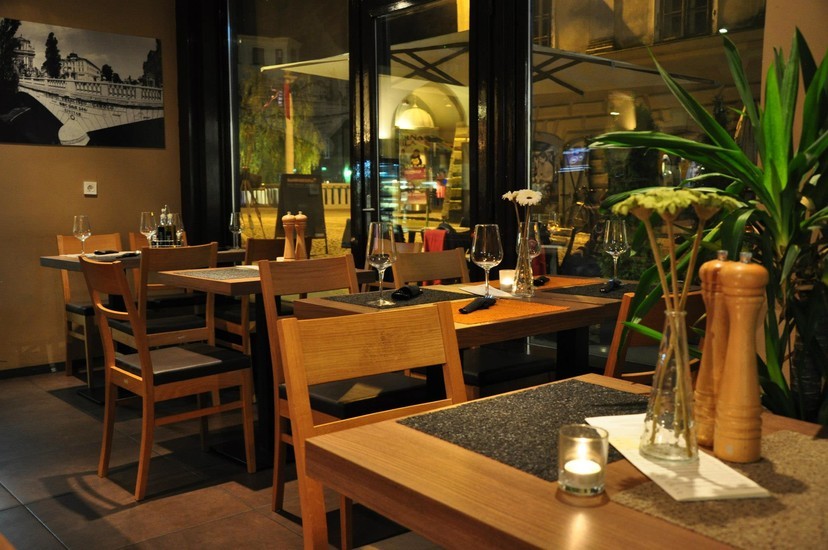 Gostilna As
One of Slovenia's first truly world class restaurants when it opened its doors in the centre of Ljubljana some two decades ago, in the years since it hasn't missed a beat, still serving some of the very best Mediterranean-inspired cuisine in the city. Given its location it makes the perfect location for working lunches, you're sure to make a good impression if you take clients here! Read more...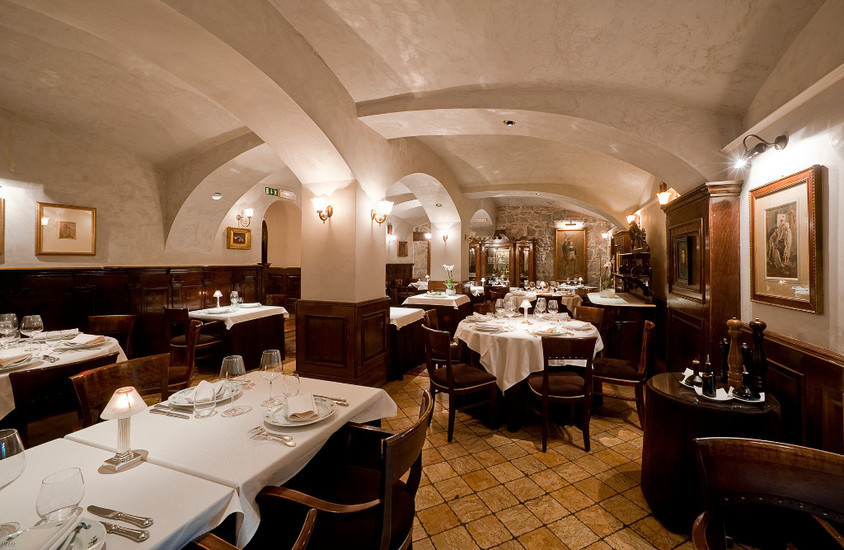 Vander Haus and Restaurant
The uber-chic Vander Urbani Resort in Ljubljana's old town isn't just a very nice place to sleep, it's also a great spot to grab a drink and snack, while the hotel's restaurant is one of the top fine dining establishments in town. Enjoy oysters and champagne at Bubbles Bar or head next door to the Vander Haus restaurant. The restaurant also serves well for business entertaining, where you can relax in a stylish and comfortable setting and enjoy some top quality food and service. Read more...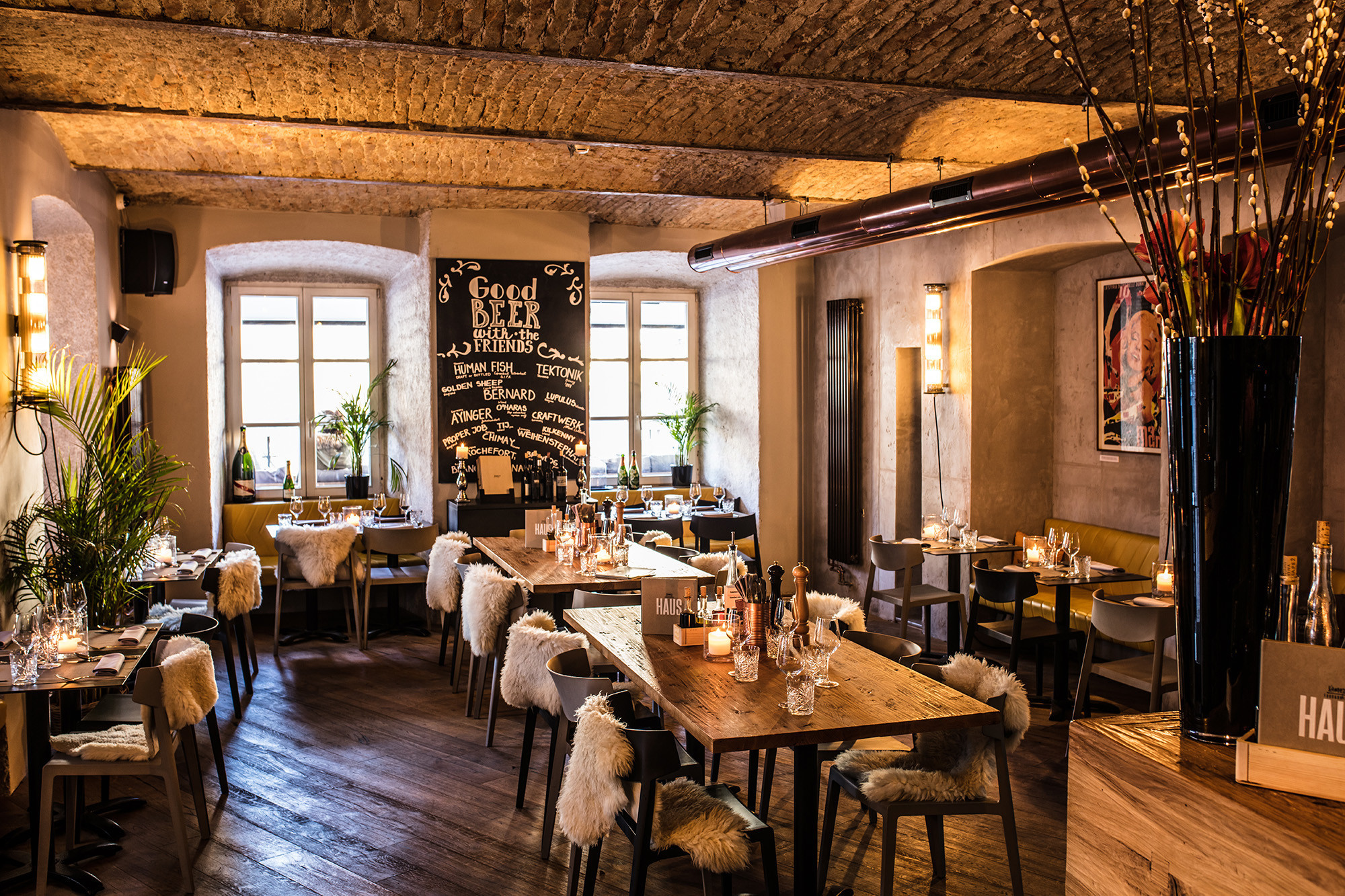 Boschtiz
Boschtiz in Šiska is about ten minutes out of town, but those who make the trip will be rewarded with a menu of very reasonably priced dishes and daily specials. The place opens early for breakfast and coffee and then stays open late, taking in lunch and dinner along the way - making it the perfect meeting place for business and clients. Read more...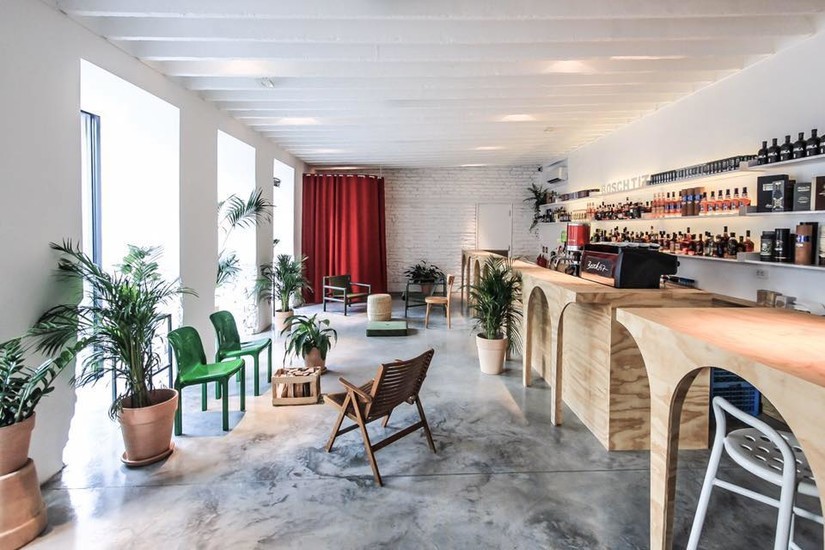 Jadro Restaurant