The Parish Church, aka Fara (from the German Pfarre), is one of Poznań's most impressive historic monuments. Created as a Jesuit temple in the 17th century, it gained the status of 'lesser basilica' in 2010 thanks to Pope Benedict XVI. The official name of this establishment is actually quite a mouthful: 'The Basilica of Our Lady of Perpetual Help, Mary Magdalene and St. Stanislaus,' which is why both we and the locals prefer the much simpler 'Fara.' The church boasts an interior by a veritable who's who of Roman Baroque artists, with some fine period ornamentation found in the chapels of the Holy Cross (which features a 16th-century crucifix), and the Virgin Mary (which has a precious copy of the painting The Mother of God of Incessant Help). Organ concerts played on an instrument dating from 1876 take place on Saturdays at 12:15, followed shortly after by a number of tours routes to get into the fascinating history of the church (see below). Don't miss the basilica's inner courtyard, a peaceful spot which is usually hosting some outdoor exhibition or other. From there, it's only a few steps to Chopin Park.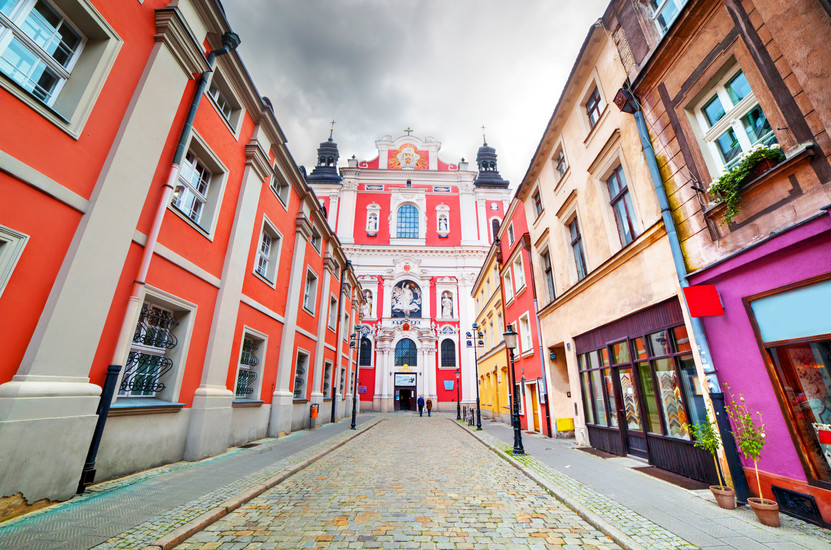 Tours and Happenings at Poznań Fara
Poznań Fara has a number of operating tour routes that highlight different aspects of the church. All tours are available on all Saturdays around 12:45 pm (after the organ recitals at 12:15 pm). To join, gather in front of the church entrance.

Route 1 | SAINTS
A tour of the interior of the parish church.
Time: 30-40 minutes.

Route 2 | UNKNOWN PLACES
See the nooks and crannies of the Parish Church. These are unique places, accessible only to a few. The half-hour tour includes the historic sacristy - unique in the country and the Baroque Chapter House overlooking the interior of the church.

Route 3 | UNDERGROUND
In addition, you can visit the parish underground.

Prices:
One route | 2,00 zł / 1,50 zł / 20 zł
Two routes | 3.50 zł / 2.50 zł / 35 zł
Three routes | 5.00 zł / 4.00 zł / 50 zł
The minimum fee stated here is for individuals in groups of less than 10 people.