Marta Rynkiewicz belongs to the generation of young artists using the medium of traditional painting, which has seen a resurgence in popularity in the last two decades. However, the 'trend' as it may seem does not demand full adherence to the methods of 'fine arts'. Through her work, Rynkiewicz participates in the ongoing discussion on the condition of contemporary painting. Her work Temple was purchased as part of the young painting collection of the National Museum in Gdansk – created thanks to the financial support of extraordinary artist and art patron Basil Alkazzi. Marta Rynkiewicz's realm of imagination was formed during her childhood, after being exposed to the extraordinary etchings and drawings of graphic artist Ryszard Stryjec. This, coupled with the fantastically-furnished artistic family home on Obrońców Westerplatte Street in Sopot, was the start of many priceless experiences to come. Later enrolling at the Gdansk Academy of Fine Arts, she studied under accomplished painter Henryk Cześnik in her final year, who further encouraged her artistic freedoms and expressions.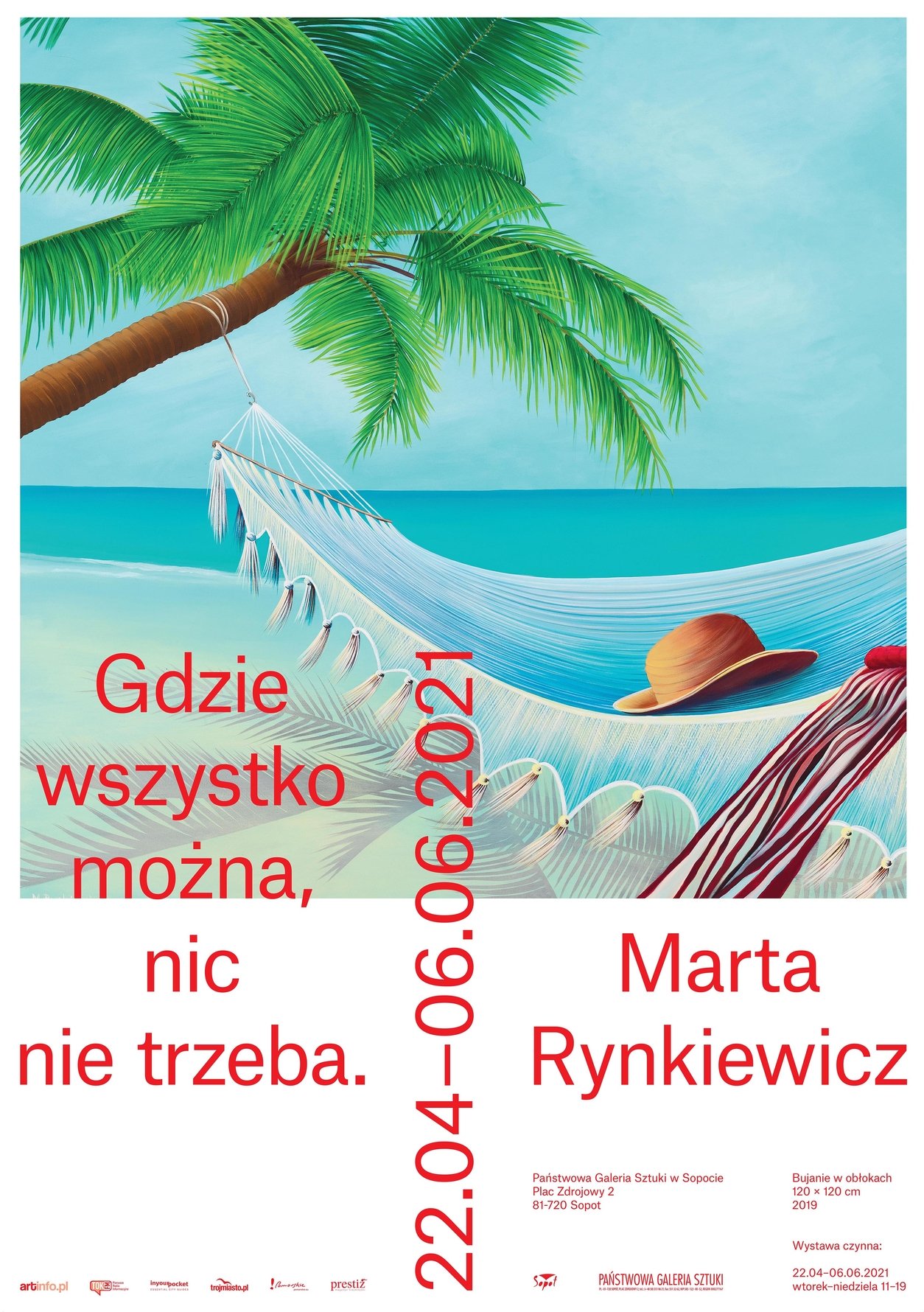 She also spent time in the Accademia di Belle Arti di Brera in Milan and Mediterranean culture would subsequently have a huge effect on her artistic predisposition! In 2017, alongside works by contemporary classics such as Józef Szajna, Edward Dwurnik and Franciszek Starowieyski, the painter took part in a prestigious exhibition at the European Parliament prepared by the Katarzyna Napiórkowska Art Gallery.

Rynkiewicz believes in painting in its symbolic dimension, achieving something between the surreal and metaphysical. Her works are a multi-threaded artistic vision, saturated with meanings. The artist builds space in her paintings with precision and clarity. She paints smoothly, in a delicate manner, always emphasising the aesthetic side of her works. Her paintings are decorative, yet thoroughly modern. The artist is characterised by an unusual curiosity for colour and is not afraid of effusing intense combinations to express different temperatures and colour dissonance. Her art is inspired by inner experience, but Marta Rynkiewicz does not avoid reflection on the present and universal problems. The synthetic and analytical way of depicting is for her the most favourable manner to express the complexity of the world. This specific way of artistic expression allows the artist to lead a discourse with both the past and the present. This is reflected in her work titles: Where Anything Can Happen, Rebirth, Awakening, Source... to name a few! Her paintings, devoid of pathos, emanate a kind of melancholy, which in our times is both an attitude to the world and a kind of creative sensitivity.