Dalmatia means singing and in Split especially. Acapella ('klapa') music often can be heard echoing through the streets, sung at festivals, in taverns, practically everywhere….

Modern times and modern sounds have somewhat harmed this custom, but the truth is that many people of divine voice are born in Dalmatia. For example, in Vela Luka, on the island of Korčula, Oliver Dragojević was born. This never regretted and prematurely deceased Dalmatian singer sang his best songs in Split and made Split recognizable by his singing.

One of the eternal and ever-loved evergreens of Oliver Dragojević, where Split is kneaded into the verses, is the song entitled "One can see Šolta from the window" while "klapa sings under the archway" ('S ponistre se vidi Šolta, piva klapa ispod volta'). Šolta is the island closest to Split, and it boasts beautiful and untouched nature, but instead of ' Šolta'' in the song title, it could just as well be 'Salsa'. Salsa, or 'šalša' in Dalmatian, is that wonderful and ancient, almost mythical dish of the Mediterranean made from 'pomidori', Dalmatian for tomatoes. Although you can't, in fact, see salsa from the window, you can certainly smell it in every house or an apartment overlooking Šolta. As a matter of fact, a house that doesn't smell like 'šalša' is not a home but merely a lodging.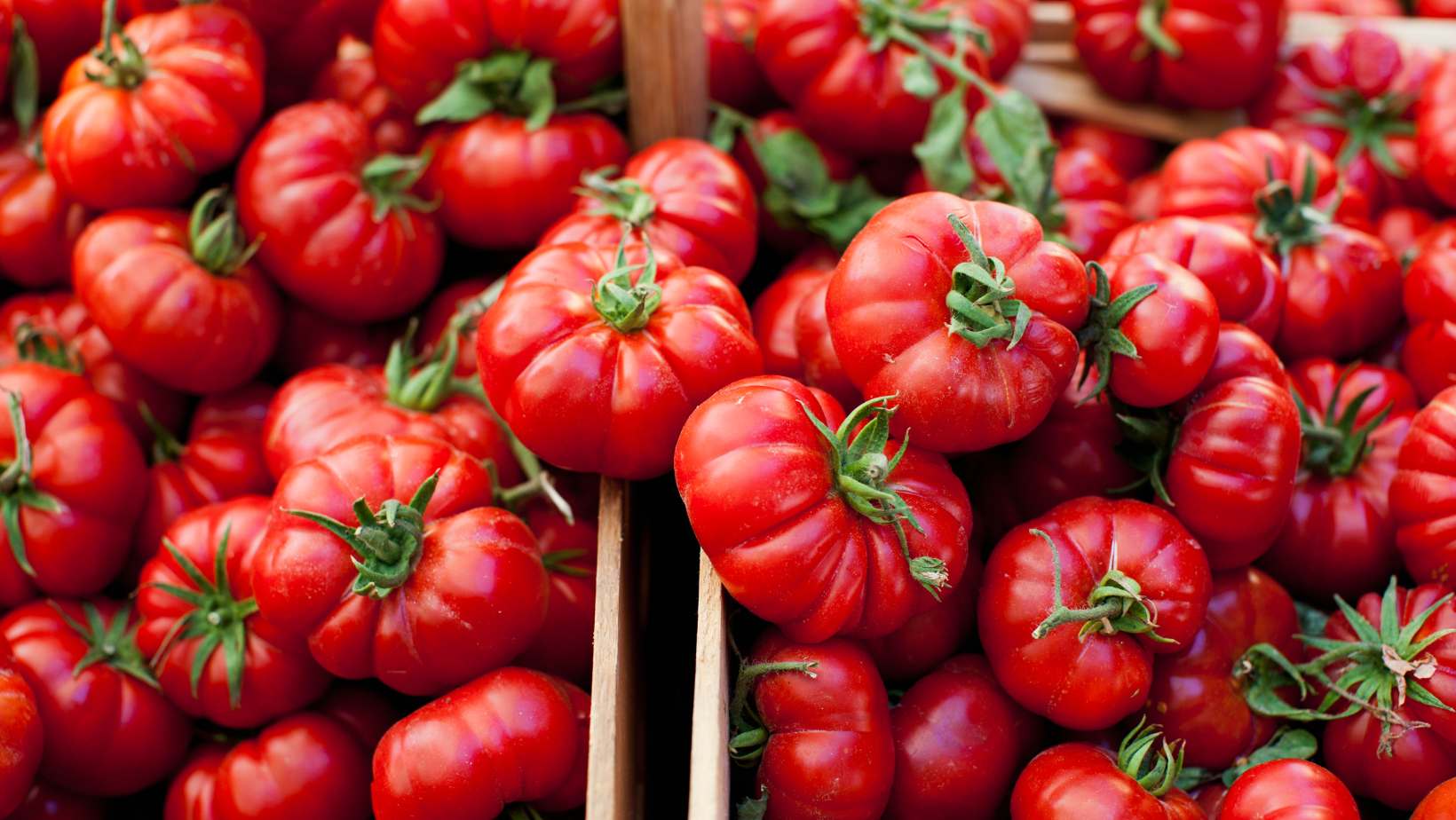 There are very few dishes that have ended up in verses. In TBF song, a Split based band sings about 'šalša' simmering on the stove. The whole 'šalša' recipe successfully fits into a few verses of this song. Šalša is a simple dish prepared with great care and it is cooked slowly, over low heat, on the edge of the stove so the cooking process is prolonged as much as possible.

But lets' start from the very beginning, and in the beginning, there was 'poma' (a tomato). 'Poma', tomato, 'pomidor' is a heavenly fruit, the traditional type of which comes from the old seeds and ripens in the summer. This is a kind of tomato that today's 50-year-olds picked in their grandmothers' gardens.

The story of salsa takes us to the Split market, to 'Pazar', where vegetables and fruits of all kinds and varieties are sold. Here you know instinctively, which tomato is for salad and which one you use for making salsa. Experienced housewives will look for the so-called 'plum tomato' which is ideal for this dish. Most of households have a stock of salsa in the freezer, ready for the winter season, so it is perfectly normal to look for soft, very ripe tomatoes at the market. The soft ones are easier to peel, and since wintertime requires large stocks of this wonderful dish, finding a perfectly ripe tomato is very important.

The cooking process is simple.  One must sprinkle the tomatoes with hot water, then remove the skin and chop them coarsely. Prepare a pot, pour in some olive oil, and add finely chopped onion and garlic followed by chopped tomatoes, salt and pepper, and a teaspoon of sugar to balance the acidity. Let it all simmer on a stove. What is the result?  Many call it a miracle of taste sensations!
Grab a plate, pour the aromatic salsa over your cooked pasta, sit somewhere in the shade, stare at the open sea and enjoy the first bites while the dewy glass of cold 'bevanda', the Dalmatian cocktail of red wine & water, waits at the side! Staining your clothes is not a problem, it is welcome, almost a tradition! Šalša as a summer dish, rules over the Mediterranean, from Sicily and Greece to the small bays of Dalmatia. Why? Because 'šalša' means Summer!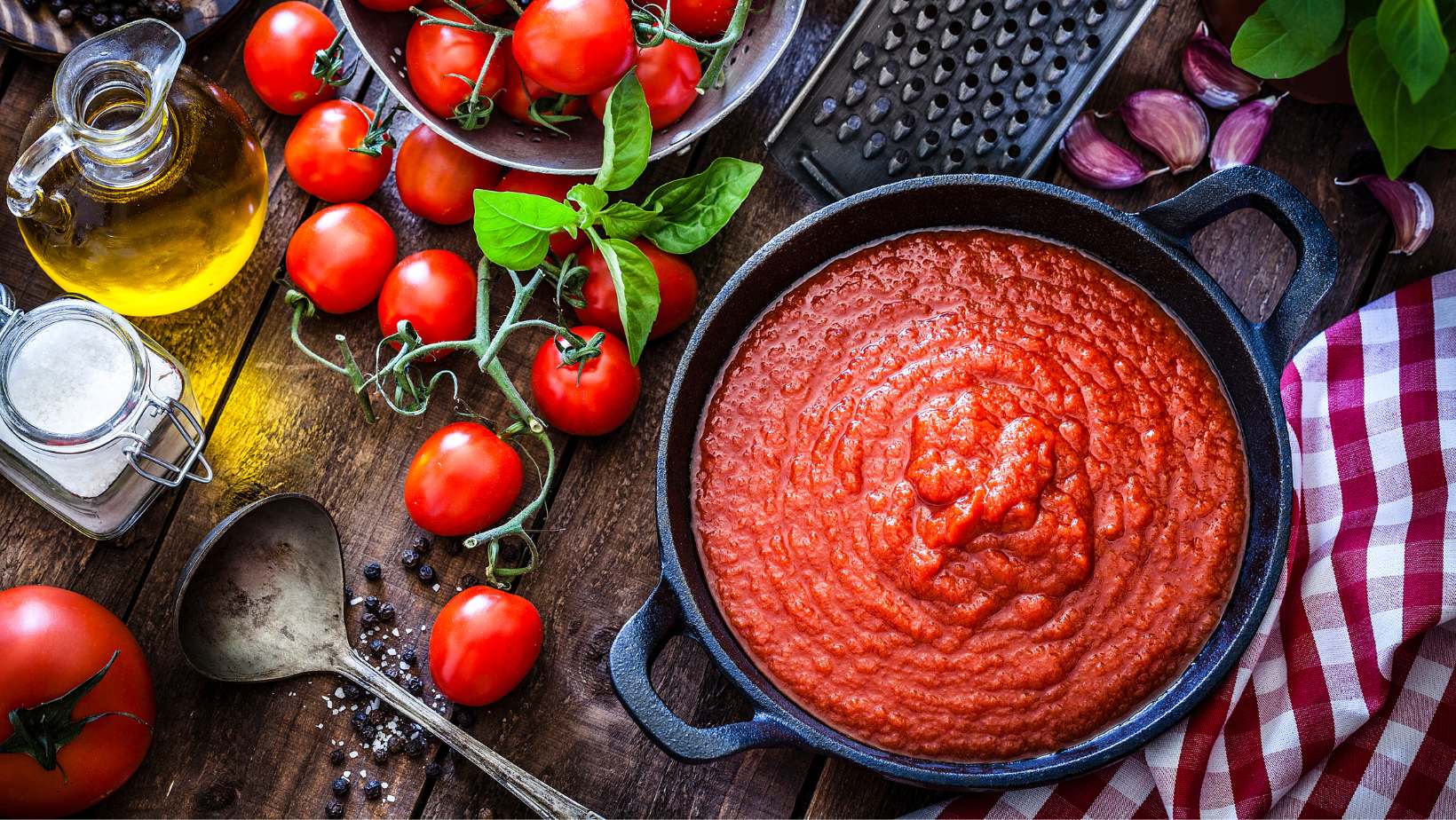 There is no faster and easier way to reminisce about and to feel Summer in the middle of Winter than to experience the smell of freshly cooked šalša. Although the usual combination is with pasta, šalša really goes well with boiled beef and mashed potatoes. Since times are fast and the summers don't last, a good can of peeled tomatoes will also do the trick. The recipe doesn't change using canned tomatoes in this version - the ingredients are the same, as is a glass of wine and some light accompanying music to bring out the vibe of summer.

Take your time during preparation, and each step must be seasoned with love. This is what cooking šalša is all about. It can be served warm or cold, goes well with grated parmesan cheese, or can be eaten straight from the pot. The smell of šalša works like time travel – it can instantly bring about summer vibes, no matter where you are. It brings memories to life much faster than flipping through albums with old photos.

Šalša is one of those special dishes that most definitely deserves to be in a song, especially in a region where singing comes naturally. "Pasta from yesterday and add a salad to it, made from onions and tomatoes, then coffee, of course," sings TBF in their song ''Alles Gut'', because everything is good when there is šalša at hand.