The ethos at GORKI is one of a harmonious community who all share a love of golf and respect for the historical values and philosophy of the game. The Club operates a Golf Academy with a driving range, chipping and putting greens and three training holes. The opportunities at the club are endless for people of all ages. To begin, the club offers opportunities for golflessons, and training with accredited Professional Golf Association Instructors. GORKI Golf Club in St. Petersburg broadens the horizons of its members by creating new opportunities for golf club members. GORKI Business Club: business networking based around a common joy. The success of the Club and for each of its residents the passion for golf became a reason to launch GORKI Business Club: here game goes hand-in-hand with common interests, establishing promising new contacts and finding solutions for business. Golf is time well spent in the company of people with whom it is both pleasant to communicate and useful to cooperate, an exchange of experience and access to the knowledge and insight of industry leaders. For the truly leisurely, just enjoy the opportunity for totally secluded relaxation. The Club is complete with a large clubhouse and a restaurant that spreads across two floors, offering both Russian and European cuisine.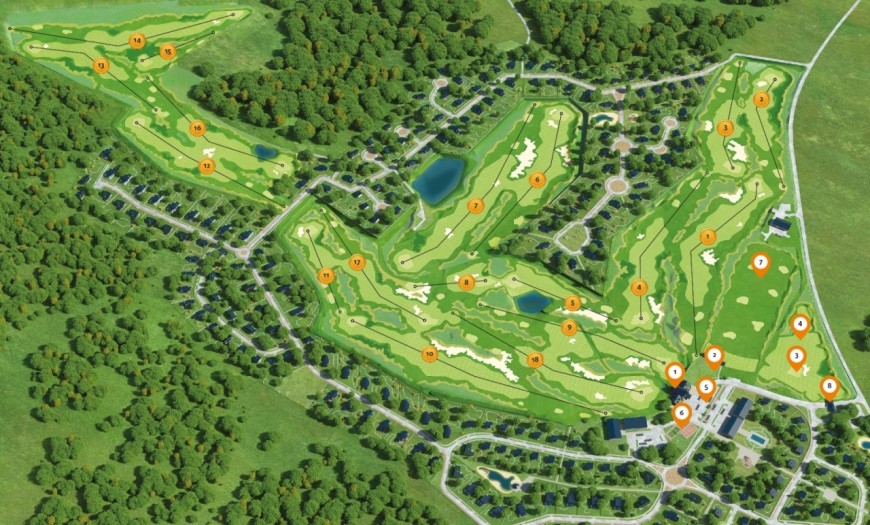 Getting there:

- Through Western High-Speed ​​Diameter (Nab . Ekateringofka River) → Ring Road "KAD" direction Tallinn highway → Turn Gostilitsy highway (P35) 30 km drive. Crossroads turn left onto Cheremykino, A120 highway. Drive 8 km → intersection with Highway Gostilitsy Tallinn → Turn right at the Tallinn Highway → turn right near Kaskova village, drive forward 7 km.

- Through Stachek Avenue → Marshall ZhukovAvenue →  Krasnoselskoe Highway → Tallinn highway, turn right near Kaskova village, drive forward 7 km.