You don't have to be a Casanova to realise that Tallinn is one of the most romantic cities anywhere. You may be looking for that special place to take that special someone, and although you could probably find such a spot on your own, we've provided a list of what we think are among Tallinn's most romantic locations.

Just take a walk down one of the cobblestone streets, through the numerous courtyards, or visit one of the many little parks that dot the city to see why Tallinn could unseat Paris as the romantic capital of Europe. For an end to that perfect date, be sure to check out several of Old Town's many candle-lit cafés and restaurants with your sweetheart. Oh, and if you get lucky while following our advice, you owe us one.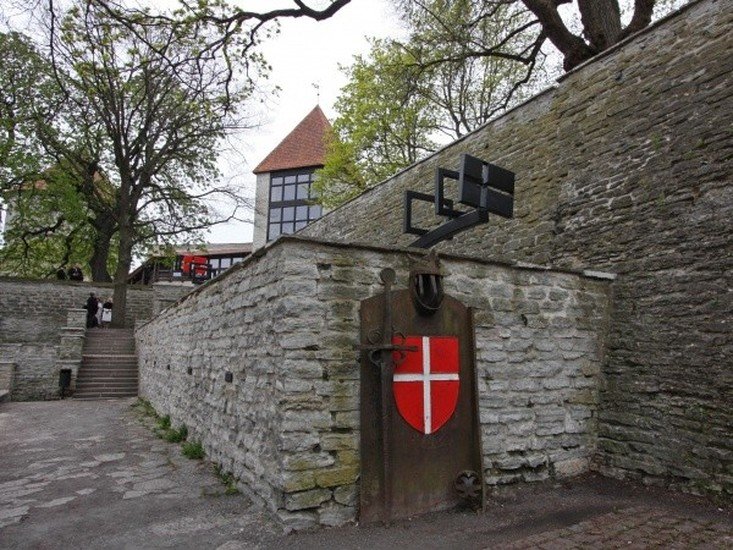 Danish King's Garden
One of the most picturesque and secluded locations in Old Town, the Danish King's Garden is filled with trees, benches, little nooks and a great view of the Niguliste Church spire. The best time to visit the garden is at night with the medieval walls at your back and the beautifully lit lower town roofs providing ambience. It usually doesn't get crowded, but if it does there are several lower levels which offer more privacy. To get here, climb up the winding stairs of Lühike jalg, through the gates and to your left.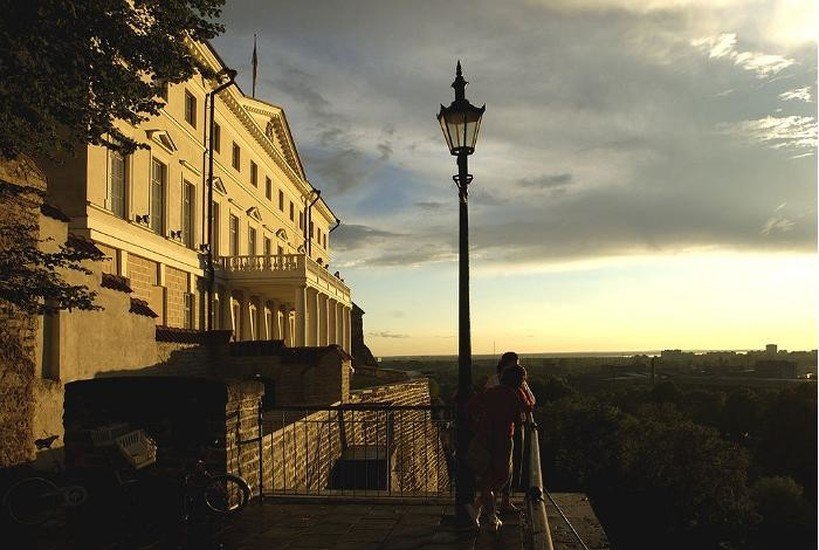 Toompea viewing platforms
Since the beginning of time, some of the best places for a romantic interlude have been lookouts or viewing platforms. There are four such locations on Toompea Hill which offer great views and secluded hideaways for your pleasure. We recommend the Kohtuotsa and Patkuli platforms if the view is most important to you. So grab a bottle of wine, a corkscrew and check out one, or all four.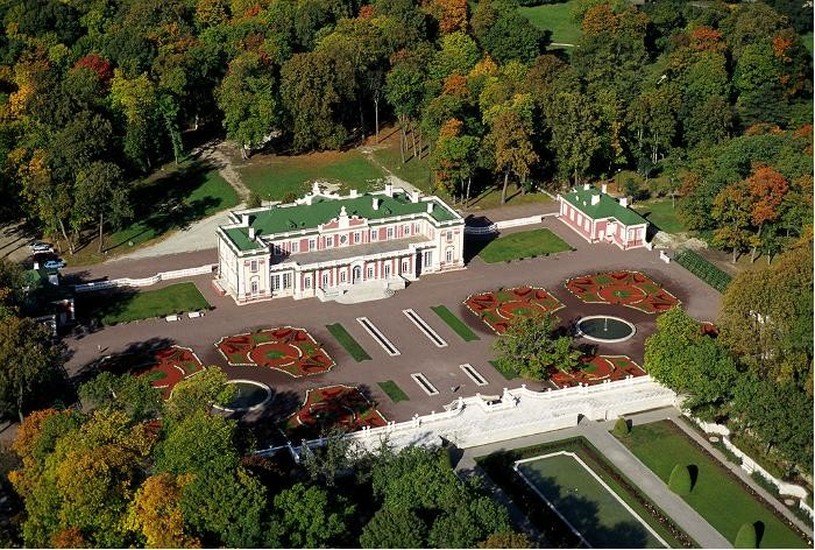 Kadriorg Park
For a romantic stroll through beautiful gardens and past majestic old chestnut trees, check out this park, which was set-up by Peter the Great for his wife Catherine during the 18th Century. How romantic is that? Located in the middle of the park is the beautiful, baroque Kadriorg Palace, a summer palace surrounded by immaculate flower gardens. While at Kadriorg, make sure to check out the Swan Pond with its cute little gazebo and park benches, perfect for a lingering kiss. Although at its prime during the summer months, the park is also lovely in winter with the softly falling flakes and many places to make a snow angel or two. Read more about this area and how to get there from What To See section.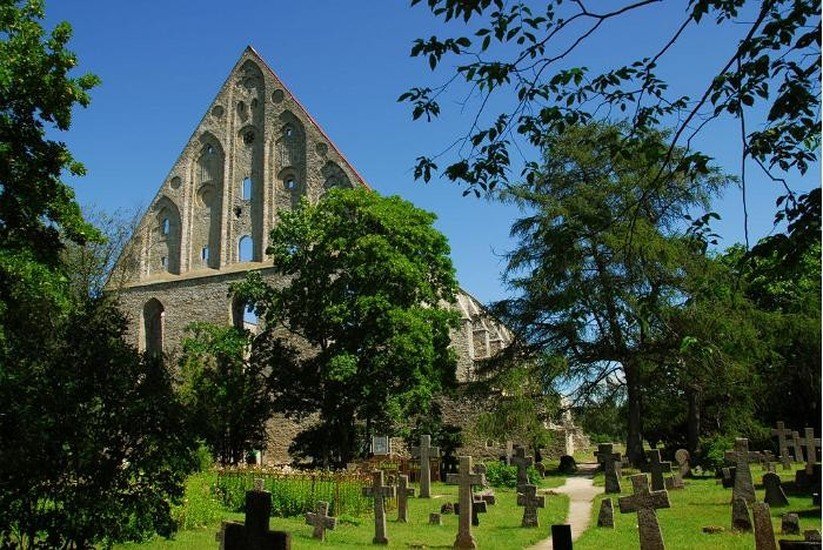 Pirita Cloister ruins
In case your stroll through Kadriorg Park has not already tired you out, why not take another walk along the seaside, towards Pirita. The views onto the Tallinn Bay and surroundings are breathtaking, with more than enough places to stop for a break along the way. Once you cross over the Pirita River, you'll see the ruins of the 15th-century St. Bridget's Convent, also known as Pirita Cloister. While you wander around its stone walls and passageways, you can't help but to be overcome by the history of the place and its tales of forbidden romances between the nuns and monks who shared the convent. For more about St. Bridget's Convent Ruins read from the What To See section.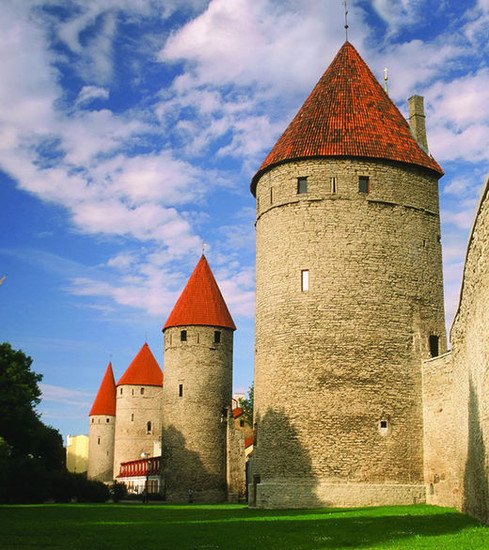 Laboratooriumi street towers
For something a little different, but also tres romantique, a walk down the often forgotten Laboratooriumi tänav is certainly worth your time. This old and crumbling street with its fortification towers and little alleys is a diamond in the rough. If you really want to impress, spring the extra €1.50 for access to the three towers located on Gümnaasiumi street and take the climb! To get there, we suggest entering Laboratooriumi from the end of Tolli street (A-3) and meandering along the city wall towards the towers. On your way, duck into the side streets, where you might discover some romantic little nooks.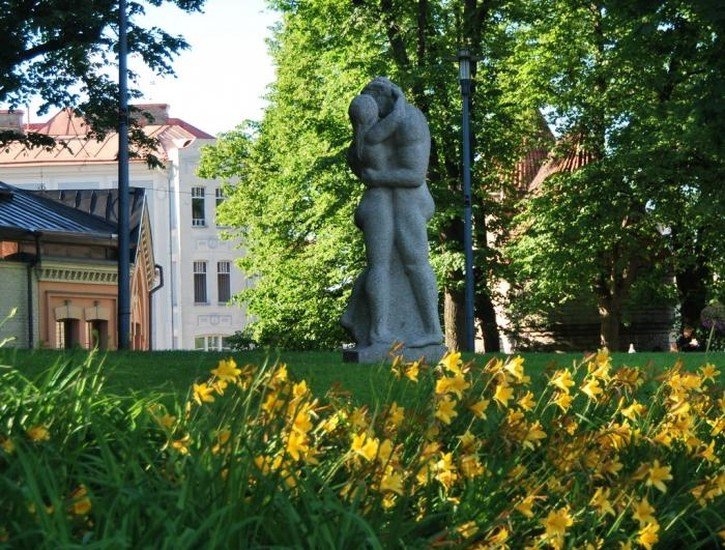 Kissing Hill
The name says it all. Located just before the entrance to the Viru Gates and up the stairs to your left, this hill is perhaps not the most private spot in Old Town. But it's still pretty romantic with trees all around, numerous benches overlooking the passersby and a little wooden gazebo. We're certain that you'll find several opportunities to kiss, smooch or snog while you hang out here, or at least you'll get a friendly hug.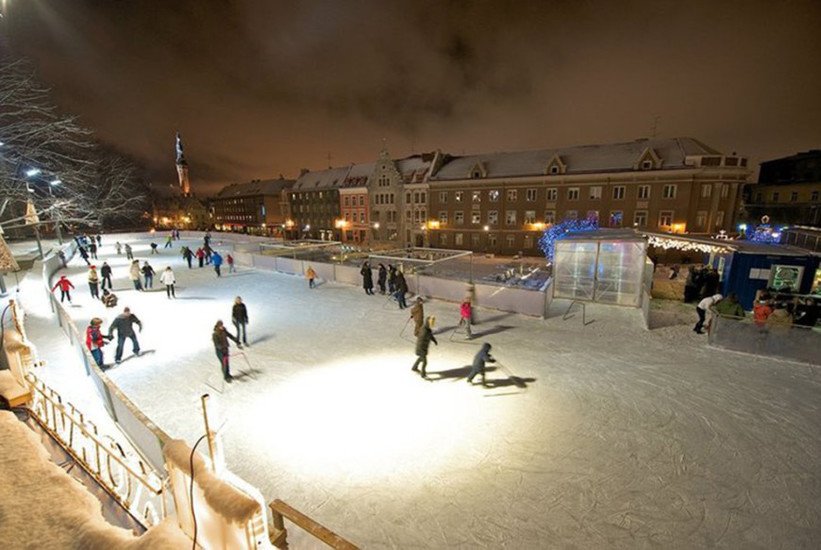 Romance on ice
Often the hottest romances happen in the coldest of places, so bundle up, strap on a pair of skates, grab your partner and hit the ice!
Uisuplats, a new outdoor skating rink in Old Town, provides a perfect opportunity for slippery, winter fun. It even has its own café! The rink is located adjacent Harju street, next to the Niguliste Church and is open from 10:00 to 22:00 daily. For more details and prices, see their website.
There are also a couple fairly modern indoor rinks operating in Tallinn. These aren't nearly as romantic, but don't have problems with wind and snow. Check out Jeti Jäähall and the Škoda Jäähall. Phone first to make sure the ice is free.

Give the gift of flowers
The giving of flowers is a romantic must, but before you rush off to buy flowers here in Estonia, there are several rules and superstitions you should consider if you don't want to offend. Flowers are given at all the usual occasions, such as bir thdays, weddings, anniversaries, funerals and basically any other time deemed a celebration. It's almost unheard of to turn up at a birthday party without at least a single flower for the birthday boy or girl. Unless you're handing over a huge bunch of flowers, ensure the total number of stems is an odd one. Even numbers are reserved for the dead, so unless you want to give your date a subtle message, don't forget. After 10 this rule doesn't really apply, probably because people stop counting. Roses are the most popular flower and it's perfectly acceptable to hand over a single rose, but save red ones for your lover. With the exception of roses, white flowers represent death. Obviously you should never give an older man or woman any white flower. Blue flowers, particularly amongst Estonia's Russian speaking population, are thought to represent wealth and are generally considered impressive. Orchids, due to their long life span, represent longevity and strength, and lilies are good for showing respect. With all this taken into account, you're pretty much prepared to go forth and join in on the frenzy of Estonian flower giving.