Read about sauna traditions, learn what to do once you're in the sauna, from sauna aficionado Adam Rang, and then put your knowledge to the test in one of Tallinn's many saunas.
Adam Rang talks about his love of saunas and the importance of keeping the tradition alive.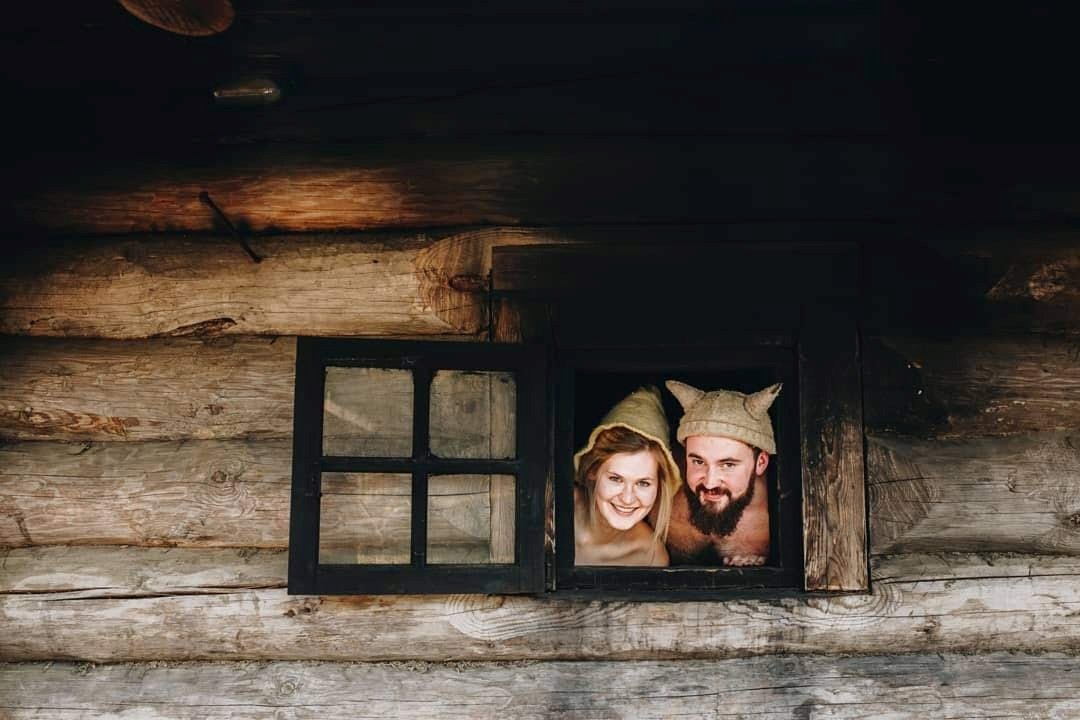 What was your first sauna experience in Estonia?
I first came to Estonia as a child and was amazed by the idea that people had saunas in their homes. When I moved here as an adult, I wanted to learn more about sauna culture in Estonia and the best source back then too was Tallinn In your Pocket. I went to an old style public sauna, but unfortunately these places just aren't particularly good at welcoming newcomers who aren't sure what to do, so it was a very confusing experience! What got you hooked on sauna? I bought my own home in Tallinn with a sauna and made a new group of friends around the same time that showed me how to use it properly. We had regular sauna sessions together and I came to realise that the most important benefit of going to the sauna was simply getting to know people better and developing friendships. We can talk endlessly about the physical health benefits of the sauna, but one of the biggest problems in this world right now is actually loneliness, and that affects everything from our happiness to social cohesion. Sauna is one way we can cure it. One person in this group was an Estonian woman called Anni who had just returned from living in Germany and had really missed having regular saunas in Estonia. I'm not sure if Anni liked me or my sauna more, but she eventually moved in with me as my partner, and since then we've continued to explore more saunas across Estonia and the world together.

What makes Estonian sauna culture different to other countries?
People like to argue about the differences, but saunas in this region have a shared origin in Finno-Ugric culture and it evolved mostly in parallel for thousands of years, long before our modern nation states and their borders even existed. I like to think every sauna is unique, but the most interesting differences tend to be a much more local level because designs and traditions vary from one region to the next. The turbulent 20th century after Estonia was first founded as a Republic did shape saunas here to some extent though. Estonians had less resources to modernise their saunas, but found a new use for them as a place for the deal making with local officials under the planned economy of the Soviet system. It helps that microphones didn't work inside saunas. As a result, many Estonian saunas are still slightly rougher around the edges and feel more authentic - and they also often have larger pre-rooms where people bring food and drink to relax with others.

What is your favourite sauna in Estonia?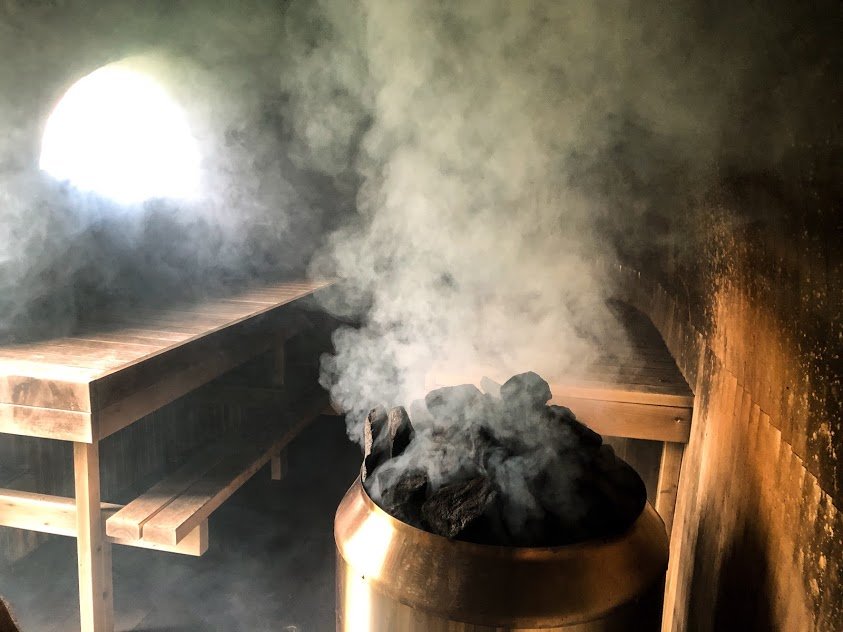 There are so many weird and wonderful saunas here, although it's usually not easy for visitors to find them because they aren't well advertised. The old smoke saunas of Võrumaa are very special and well worth the trip down. The most famous Estonian smoke sauna is at Mooska farm where the sauna masters are very passionate about preserving the spiritual importance of the sauna. I also love floating saunas because then you can jump straight into the water below. We visited one that's floating on a hidden stretch of river close to Peipsijärv near the Russian border. It's a 30-minute speed boat ride to reach it - or much longer by skis in winter - and the area is completely uninhabited.

For those not aware, what is a smoke sauna?
The smoke sauna is the oldest and most revered type of sauna in Estonia. A fire is lit beneath a very large pile of stones for about half a day, but there is no chimney so the smoke fills up the room during this time. This is useful for smoking meat at the same time. Once the stones are sufficiently hot, the fire is extinguished and the room is fully ventilated of smoke and the first steam from the stones, which contains ash and soot. Those stones then act as batteries that keep the room radiated as people enjoy it for the next half of the day. It's a very special experience that people find difficult to explain, but the heat is more gentle, the stove is silent and the room is filled with a very rich, smokey aroma. You have to wash yourself very thoroughly afterwards because you will be covered in soot from the walls and benches! Smoke saunas were the norm in the Baltic and Nordic region for thousands of years as even chimneys are relatively recent innovations.

What made you want to start a sauna business?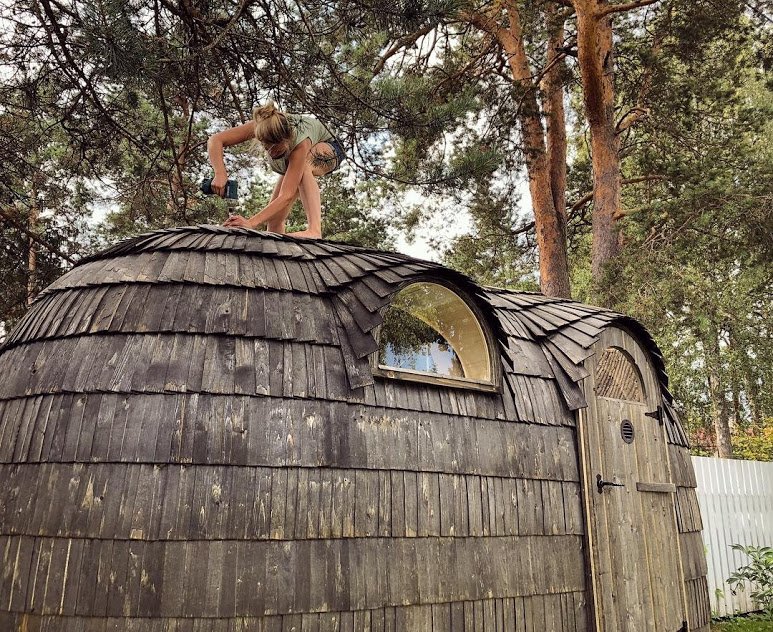 While exploring saunas, Anni and I also started discussing ideas for how we would create our own perfect sauna and that eventually snowballed into a real plan. We wanted to make Estonian sauna culture more accessible because it's still quite difficult for visitors to figure out where to go and what to do when they get there. There's only one other smoke sauna here, but it's in a museum where visitors are only allowed to look at it. So we decided to open a smoke sauna called Rangi Saun where people could learn about Estonian sauna culture, while actually enjoying it! It's not perfect yet, but we are overwhelmed with enquires and have received good feedback, even from people who have never been to the sauna before. That gives us a good opportunity to support the entire Estonian sauna scene because we can keep recommending other saunas for people to visit, too. I think it's really important that sauna fans and owners work together because our biggest competition is not each other, it's people not going to the sauna at all.

What would your perfect sauna or sauna complex consist of?
It doesn't need to be luxurious or large, but it should have its own unique character and be welcoming to everyone. Many people from abroad think of the sauna as just a small hot room for relaxing, but it's actually the total experience, which includes socialising and refreshments and washing. Even cooling down is just as important as warming up. We should think more about how we encourage interaction between visitors, including through the design of the relaxation room and by thinking about what activities can be combined with a sauna experience. At Rangi saun, serving good Estonian food and drink is most important to use but we are exploring all kinds of ideas from book reading clubs to life drawing! I also think gender segregation doesn't work well anymore, at least in the relaxation room, because it excludes couples and mixed groups of friends from hanging out at the sauna together. Finally, you need at least one wood-fired stove and not just for decoration!

What are your favourite sauna traditions?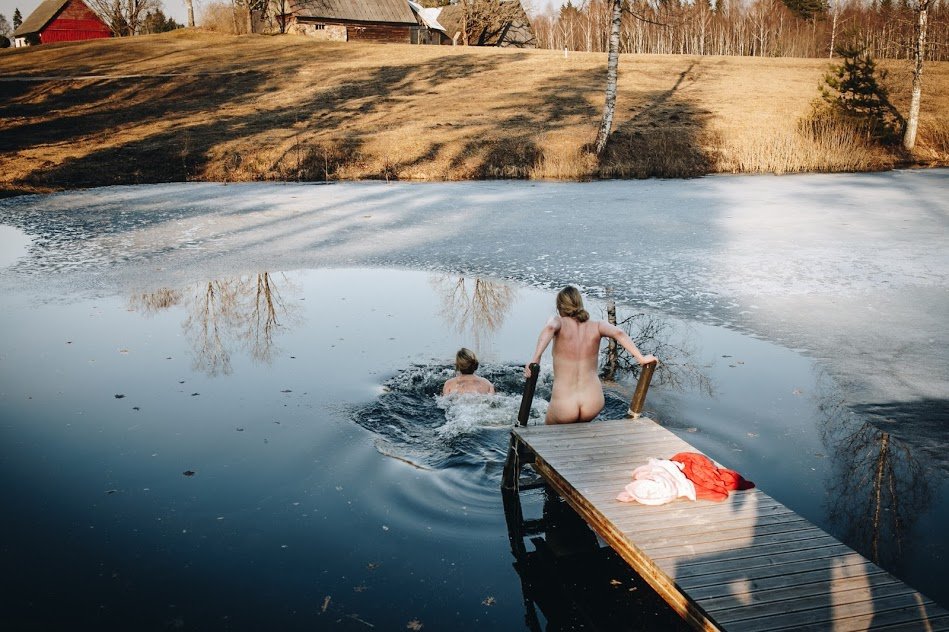 Perhaps the strangest thing we do in the sauna is beat ourselves and each other with branches, known as vihad in Estonian. The effect on the skin is meant to be somewhere between massage and exfoliation, although I think the best thing about it is the way it wafts warm air around the sauna with the aroma of the forest and gets you even hotter before you jump into the snow or cold water outside. It takes a lot of hard work making those branches because we have to go into the forest at a specific time of year to cut them down, then sort and bind them before preserving them for the rest of the year. That's part of the fun though. We usually use birch, but you can use any branches that are neither toxic nor thorny. Even nettles!

The most important question that visitors often want to know: What should you wear (or not) in the sauna?
We usually wear nothing, unless the rules say we have to. Public saunas tend to be gender segregated and nude, while spas are gender inclusive and clothed. But most saunas in Estonia are private, whether available for rent or inside people's homes, and there are no rules there and mixed gender nudity is often considered normal among friends, family and colleagues. Some sauna aficionados say saunas should only be enjoyed nude because synthetic and outside materials contaminate the steam that we breathe in. I think it's more important that people feel comfortable, regardless of whether they want to wear swimming clothes, a wrapped towel or nothing at all. If you are not used to being naked around others then it might seem awkward at first, but that feeling won't last long once you realise everyone else considers it to be totally normal.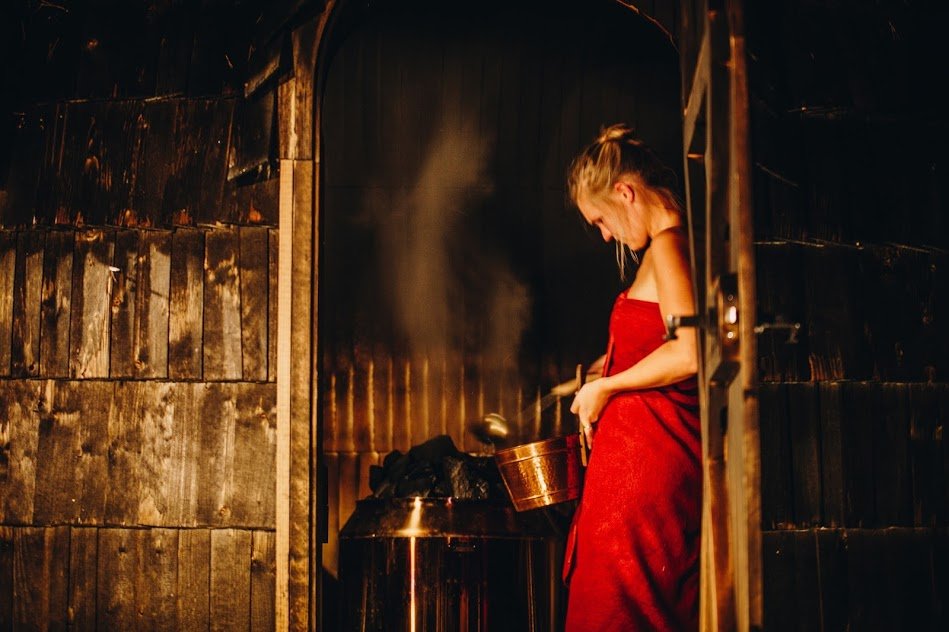 Sauna – to beer or not to beer?
Like many Estonians, I do enjoy beer with a sauna and also pour some beer into the water that gets thrown on the stones. It creates an incredible smell like you are in a bakery. Just make sure you drink plenty of water at the same time, as staying hydrated is the most important thing. I wouldn't recommend beer to anyone who isn't used to saunas already, but we also often drink alcohol-free beer in the sauna so we can still wake up refreshed the next day!

Since doing so much sauna research, what are some of the most interesting historical or other discoveries you have made about saunas?
The most fascinating thing is just how much we don't know. Much of the early history of the sauna is unrecorded, along with the people who used them, because it is connected to Pagan traditions. The same is true for many other Pagan traditions, such as the Christmas tree, which have been absorbed into our modern culture with little understanding of the origins. We know sauna traditions in Estonia were first recorded in the 13th century, but researchers sometimes estimate that the earliest saunas may have been about 4,000 years old and possibly up to the end of the last ice age 10,000 years ago. These would have been man/made caves that were draped closed with animal skins and heated using smoke sauna techniques. Here's where it gets really interesting though. There are ancient communal sweating traditions all around the world and some of them, such as the Native American sweat lodges, are remarkably similar to the Northern European saunas. This suggests two possibilities. The leading researcher, Mikkel Aaland, believes that the sauna is such an important innovation for human survival that different peoples independently developed these techniques. The other possibility is that there may have been a transfer of this knowledge across the ancient world as peoples travelled and traded with each other - even eventually connecting a tradition in Northern Europe and Central America. Burnt stones have even been found at the centre of Britain's mysterious stone and wooden circles so it is possible that even structures like Stonehenge were used as a type of sauna!

What do you think the sauna of the future will look like, or should humanity leave it at the various saunas we have?
Saunas have already changed so much over thousands of years and I expect they will continue to change some more. We already have companies in Estonia working on some really interesting new ideas, from new building designs to stoves that can be more conveniently controlled by mobile apps. I would like to see more science in the sauna so that we can gain a better understanding of the health benefits and make design changes around improving that. I've even heard from doctors who would like to prescribe saunas to their patients in the same way that they now prescribe exercise of yoga. To do that though, more credible research is first needed.