If there's one thing Tallinn does well, it's the city's ability to transform the old into something new. Rotermann Quarter is no exception.
Conveniently wedged between the Old Town, Viru Square and the port area, Rotermann's old 19th-century brick warehouses have been transformed into an ever-growing urban meeting place for gourmet food and posh shopping.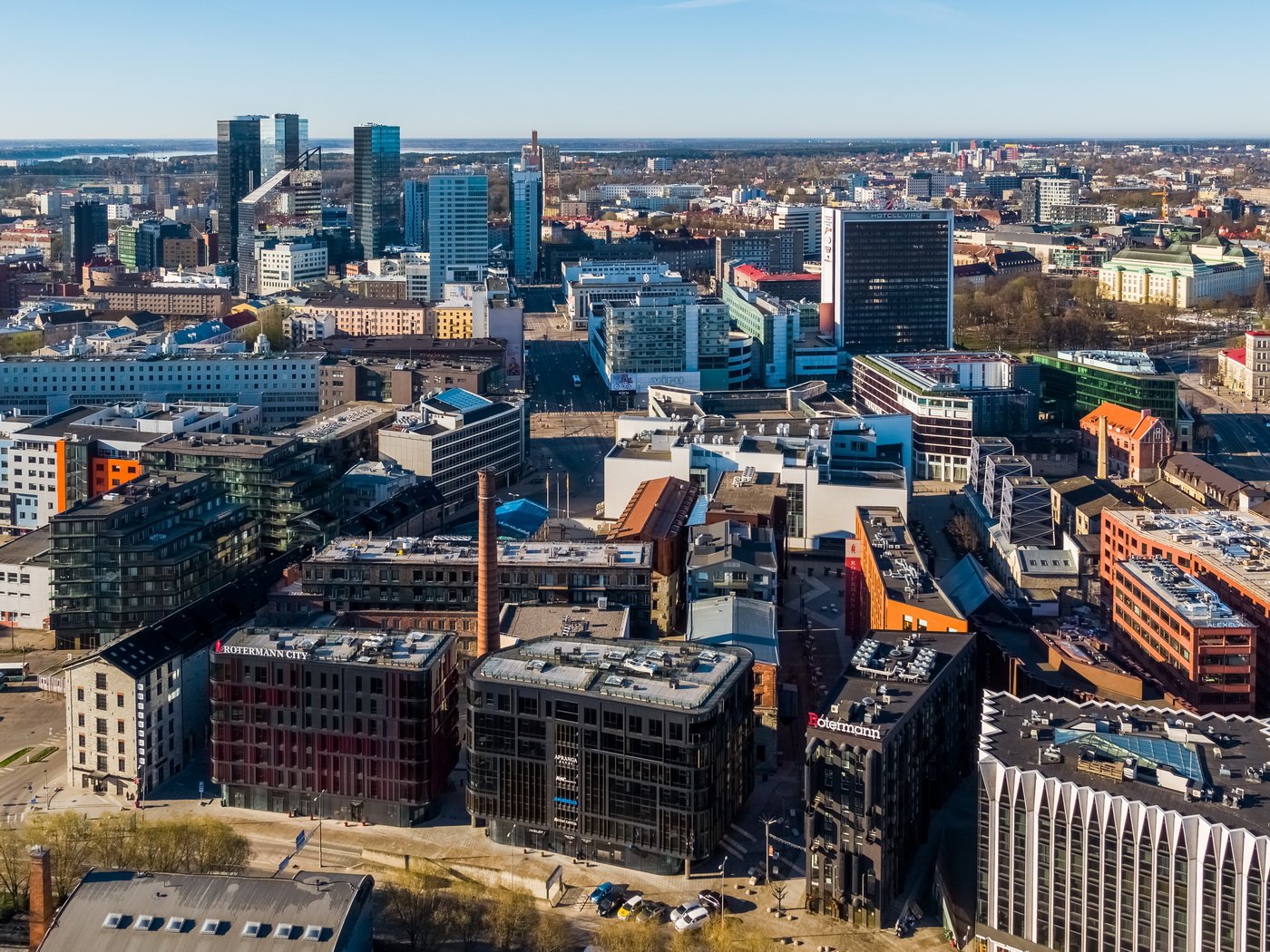 From industry to innovation
Christian Abraham Rotermann, an artisan hatter who founded the merchant court "Chr. Rotermann", built a department in Viru Square in 1849. The business quickly expanded and a whole complex of factories merged with the merchant court and became known as Rotermann Quarter. In addition to the department store, there was a grain elevator and flour mill, a five-storey barley mill, and salt storage, which is one of the most unique restored limestone structures in Estonia. It currently houses the Museum of Estonian Architecture.

During wartime, many of the buildings were dismantled, but in 1921, C.B. Rotermann's son, Christian Ernst August Rotermann, took over the factories. The Quarter then housed a timber plant, paper mill, lumber mill, wool factory, raw linen processing plant, porcelain and decorative glass workshop, weaving workshop, refrigeration house, and the Rosen & Co Tallinn Vodka Factory, in addition to the flour and bread factories. These prosperous times did not last however; in 1930, a great fire, which took two weeks to put out, destroyed most of the company's grain reserves.

During the Soviet occupation, the Rotermann Quarter was reorganised and the factories were nationalised. At the beginning of the 1970s, with the construction of Viru Hotel, the dilapidated Quarter was under threat of being dismantled to allow for a wide pedestrian boulevard between the port area and the hotel. Luckily this plan was discarded and the area was saved.

Since the restoration of Estonia's independence, the area has seen much change. Many of the old buildings have been renovated, as well as new buildings, which pay tribute to the area's history, have been added to the Quarter. The streets of the area have been renamed and the main square is frequently used for festivals and outdoor events.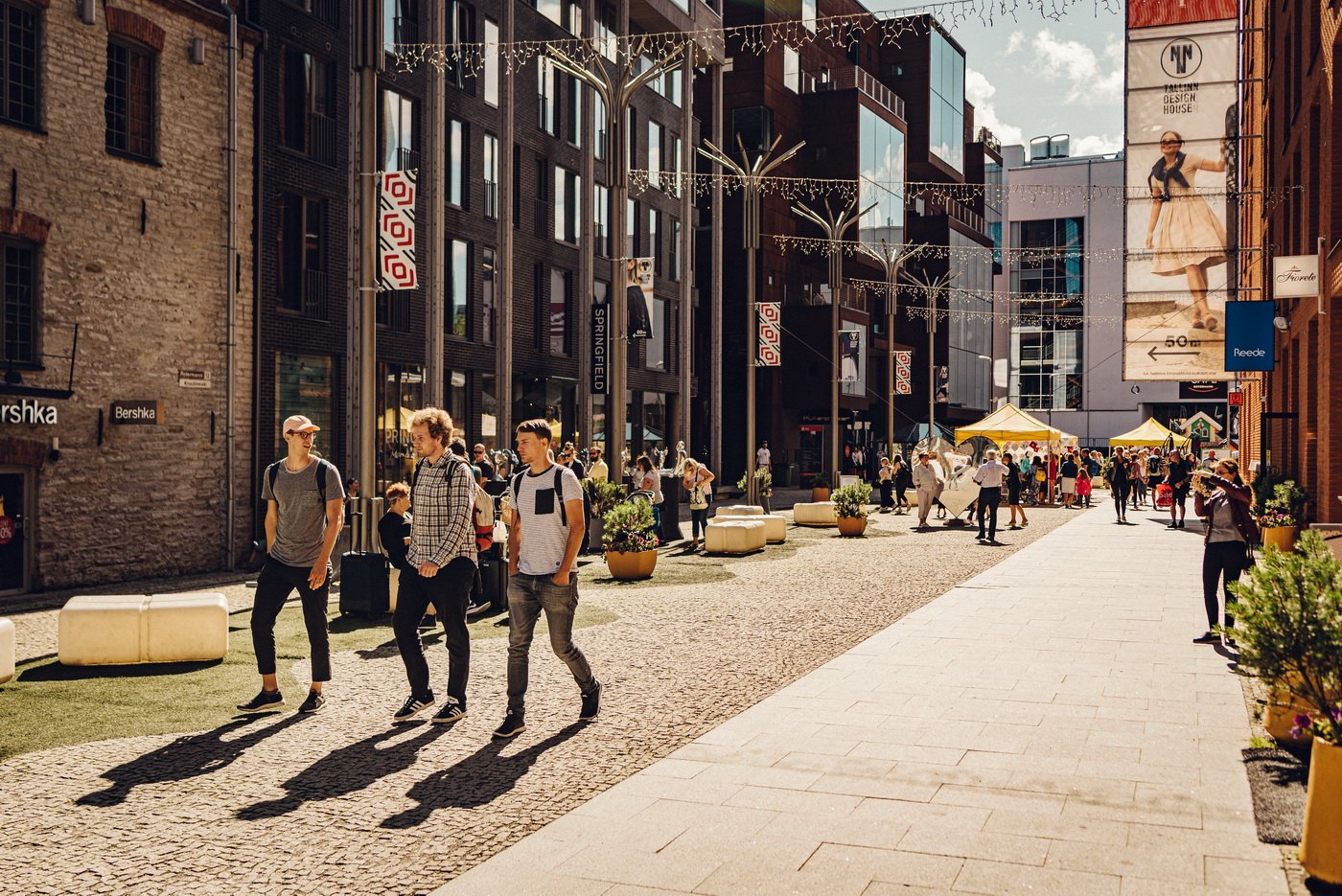 Shopping
Rotermann Quarter houses many top-end brands and shops. Suitsupply, the place to shop for the fashion-conscious man, has its flagship store in the Quarter, and also offers tailoring services. Tallinn Design House is the centre for local design, featuring clothing, jewellery, homewares, and art. And Harley Davidson offers its products and services from their stylish shop.

Pull and Bear features stylish and modern wear for boys and girls. BERSHKA's collections are colourful and bright, offering something different from the rest for younger shoppers who wish to stand out from the crowd. Stradivarius is aimed at those young women with a passion for fashion. And Springfield offers everything from clothing to footwear and accessories for both men and women.

In the Kalev Chocolate Shop you will find a wide variety of traditional Kalev sweets, as well as exclusive and delicious hand-made chocolate candies and splendid marzipan figurines.
Eating & drinking
You certainly won't go hungry with the array of great food in the Rotermann Quarter. Follow the scent of freshly baked bread and pastries to RØST, one of the few bakeries in Tallinn baking sourdough. Across the path, FLAMM serves up flammkuchen, alongside their extensive wine list. For those looking for a gourmet meal paired with a fine glass of wine, R14 is a good choice. Meatlovers will enjoy Pull, which serves up great steaks and other tasty grilled dishes. Platz, one of the Quarter's longest-running restaurants, is cosy any time of day for a quick lunch or longer dinner. And finish the night with some live music at Chicago.
Health & beauty
Treat yourself to some of the many health and beauty services at Rotermann Quarter. Sigma Beauty Salon offers professional and personalised hair and nail services for the whole family. In addition to hair and nail services, Si Style Beauty Salon offers facial and body treatments, as well as depilation. And, SkinMed provides the latest in laser, facial and body procedures.