Wood
Toys, dolls, neck ties, buttons, beer mugs, kitchen utensils and anything else that can be carved out of juniper are popular, and give souvenir shops their distinctive fragrance.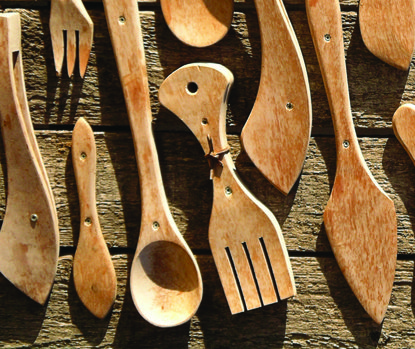 Smithery wares
Blacksmiths have been whacking hot iron with hammers for many centuries in Tallinn. You can find items ranging from ashtrays to curtain rods for sale at any given souvenir shop. After all nothing says "I love you" better than an iron-forged fireplace poker.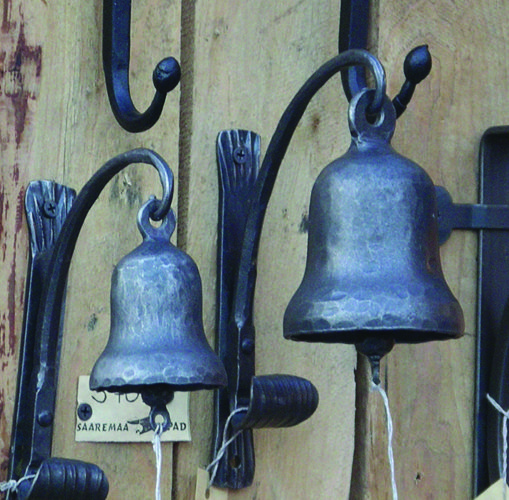 Knits
Sweaters of all varieties, knit caps, gloves and mittens are traditional gifts that are sold just about everywhere in Old Town. The most interesting place to shop for knitwear is definitely the sweater market on Müürivahe, along the Old Town wall.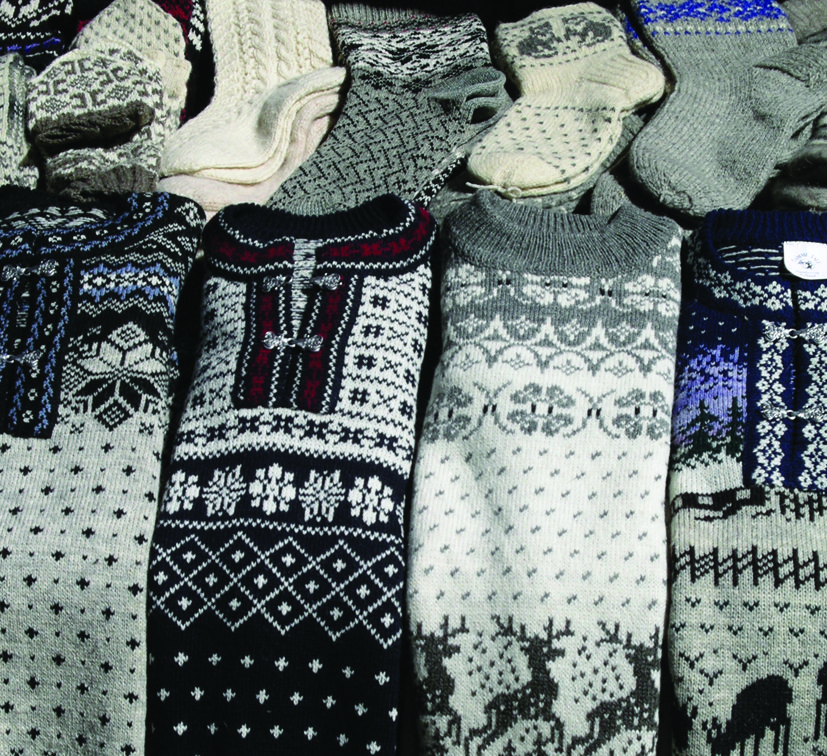 Linen
The traditional fabric from centuries gone by is still a popular handicraft items among the locals. Table coverings are the most obvious use, but a linen shirt can also make a stylish gift for your favourite knight.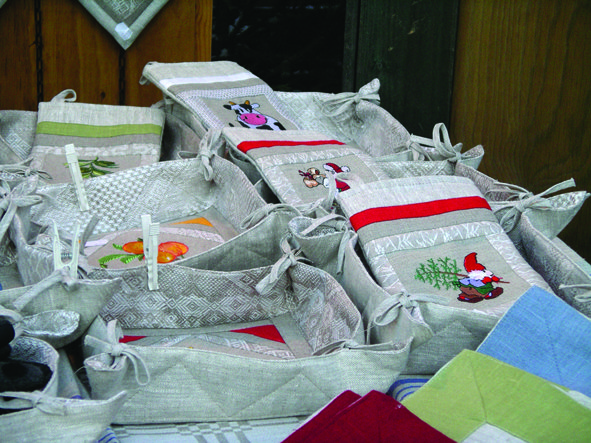 Marzipan
Originally used for its medicinal properties, the sweet almond-flavoured confection has been produced and sold in Tallinn for at least 500 years and just might have become as popular as Lübeck Marzipan had it not been for those pesky Soviets.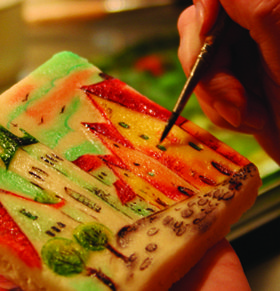 Ceramics
Souvenir shops do a good trade in ceramic figures, especially little ceramic buildings. Some are fairy-tale creations that have a hollow inside where you can put a candle. Others are amazingly precise copies of specific buildings in Old Town.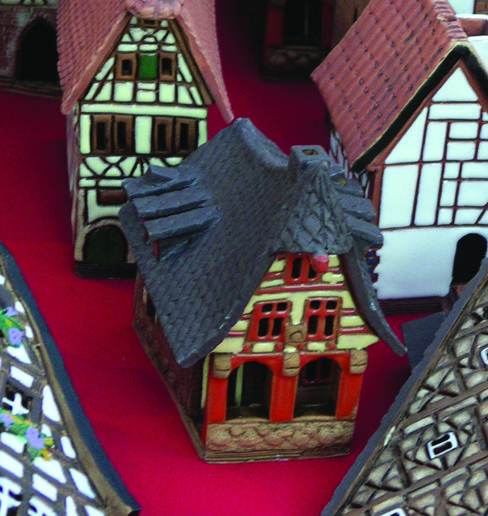 Chocolate
Anything by famous local confectioner, Kalev. Assortments with pictures of Tallinn are a hit. One of the big favorites to buy is their Maiasmokk chocolate candy box.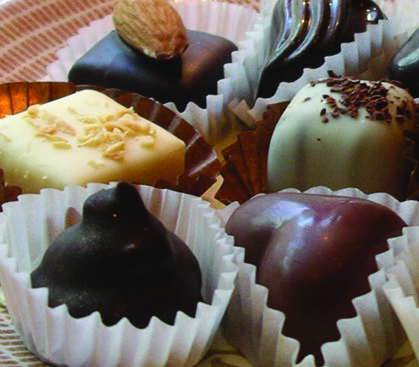 Alcohol
Booze of any type is a gift that never seems to go amiss, but the most Tallinnesque is definitely Vana Tallinn, a 1960s concoction that's considered the quintessential Estonian beverage. Buy the leather pouch that's often sold with it.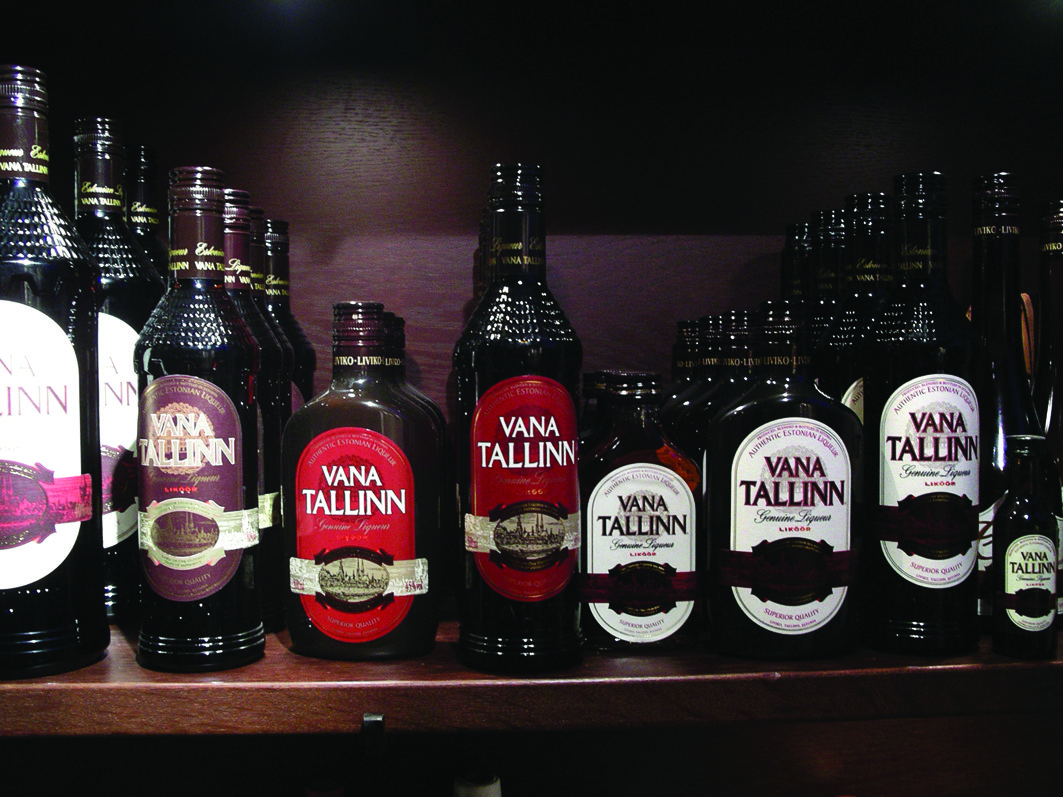 Amber
Though all the petrified tree sap sold here is actually from Lithuania and Poland, it's still considered a sought-after gift for anyone visiting the Baltic countries. Ranging in shades from green to white to deep brown, it's made into all manner of jewellery and figurines.