Poland is hallowed ground. Wars, plagues, genocide etc. all those nasty key words have, unfortunately, applied to Poland at various points in its history. For every floral folk-pattern and carefully-rolled pierog in Poland, there is at least one dark secret or piece of history that can be uncovered to spoil all the fun. This is not necessarily a bad thing, as we can all identify with some aspect of 'morbid curiosity'. Across the country, there are plenty of reminders in how the uniquely Polish character has come to be. They are sights you can visit, traditions observed, books to read and even music to listen to.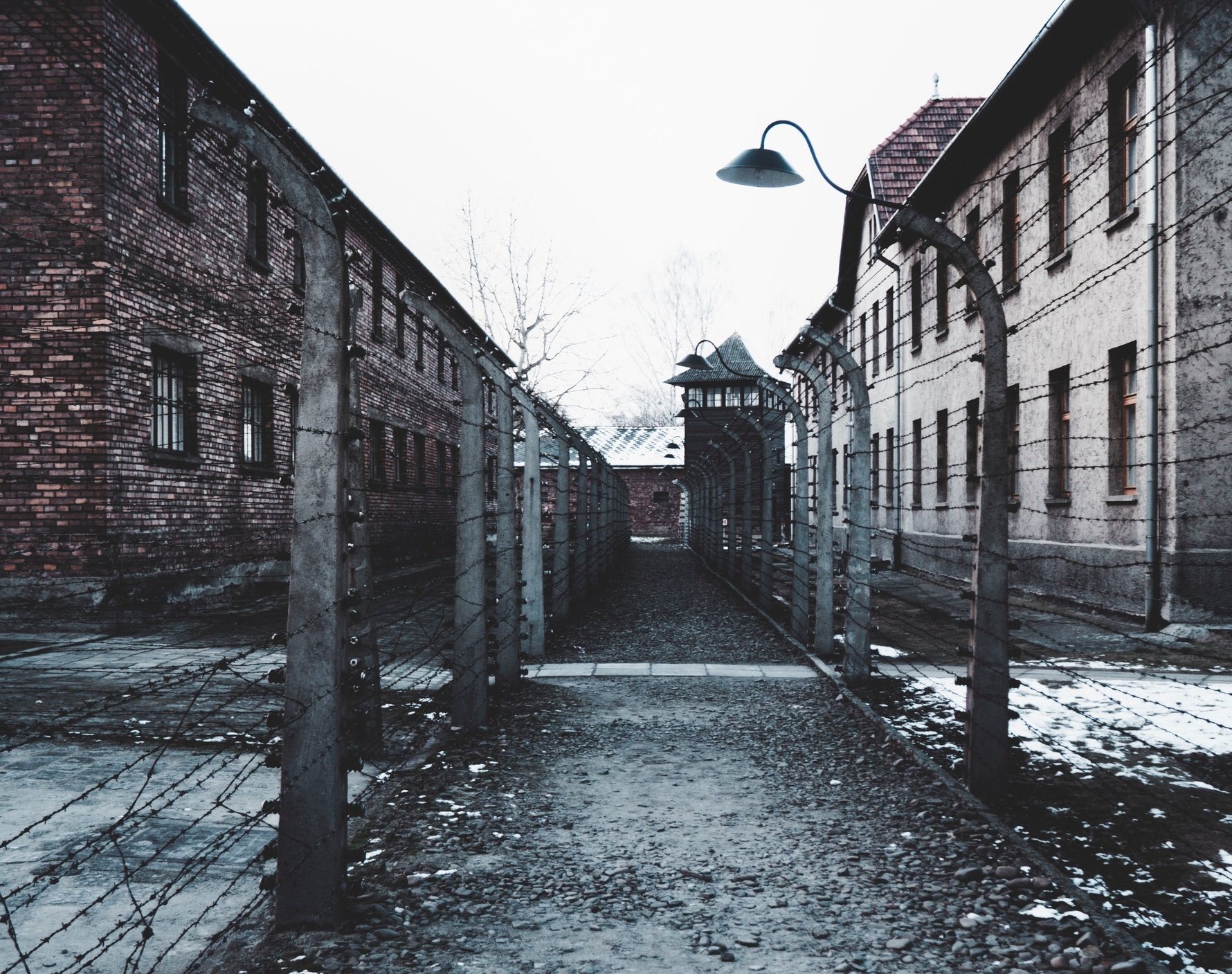 SKULL CHAPELS AND CRYPTS
With every human life lost sees the organic matter of the flesh fade away, leaving a rather impressive set of bones and a pretty-white skull! Around the country, there are a number of macabre collections of boney smiles that furnish some quaint little spaces of religious worship. The most impressive of these is Kaplica Czaszek (literally 'The Skull Chapel') near the Polish-Czech boarder, where over 3,000 skulls and bones decorate this tiny space, lining the walls and hanging off the ceilings. The project was undertaken in the 18th century by parish priest Václav Tomášek, who saw this spooky spectacle as the only way to remind locals of the horror of the wars and epidemics of the previous century. His own remains are kept in the glass case by the altar. Truly macabre. Up north in Gdańsk, there is a nice collection going on in the crypt of St Bridget's Church!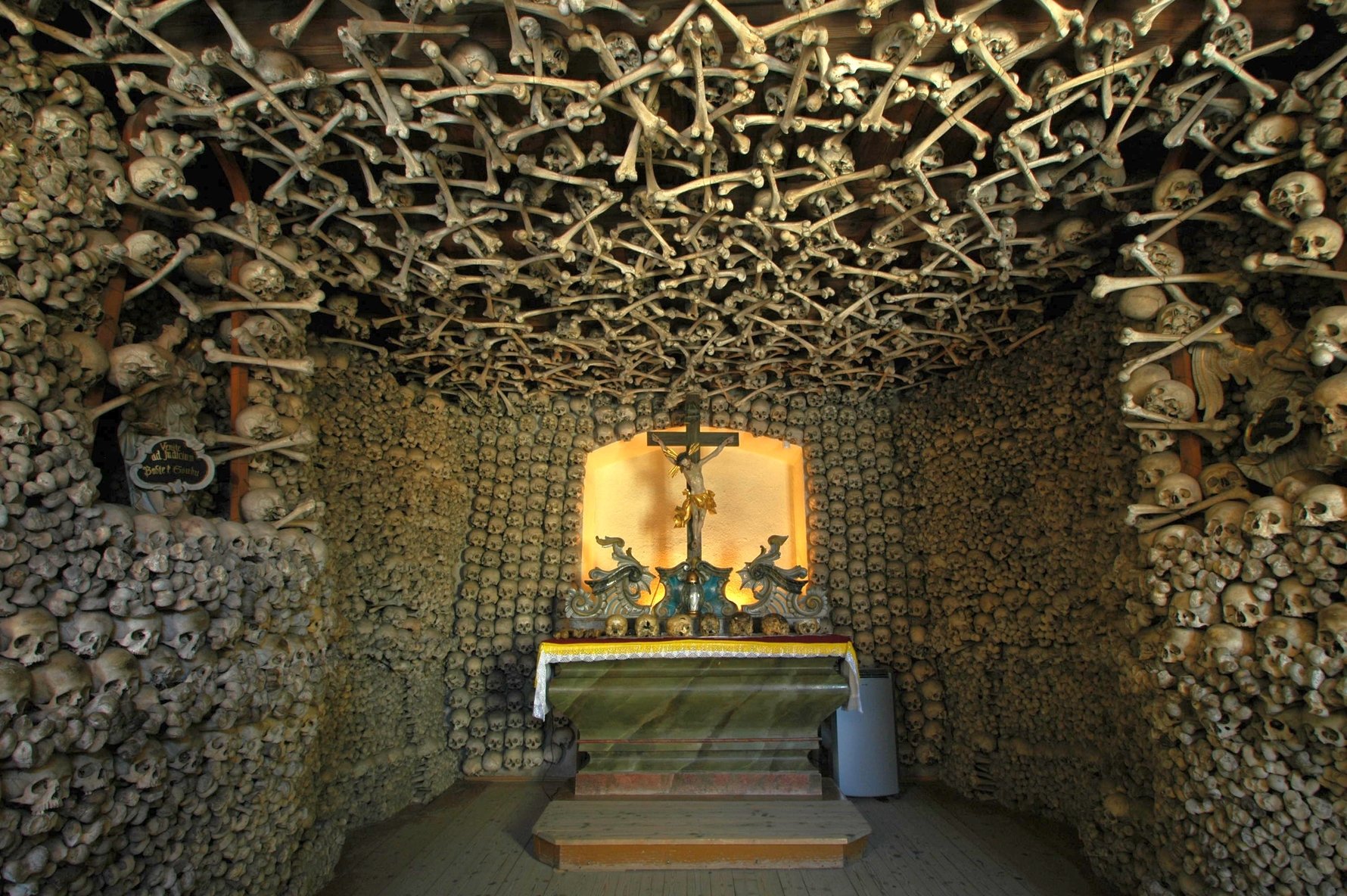 RAPA PYRAMID
Surely you didn't come to Poland to visit a pyramid, but that's exactly what you can do if your journey takes you up north! Near the town of Rapa, 120km north of the Mazurian city Olsztyn, you'll find a pyramid dating from 1795. Set in the middle of the Romnicka forest the eerie tomb is modelled on the Gaius Cestius pyramid in Rome, and was commissioned by the Farenheid family. This bizarre structure is akin to something you'd find in the works of Edgar Allen Poe, but that's not what is creepiest about this site. Like the deceased of Ancient Egypt, the bodies of the Farenheid family were mummified and put to rest and, despite vandalism by Soviet troops during WWII, today it is still possible to see the remains of some of the corpses!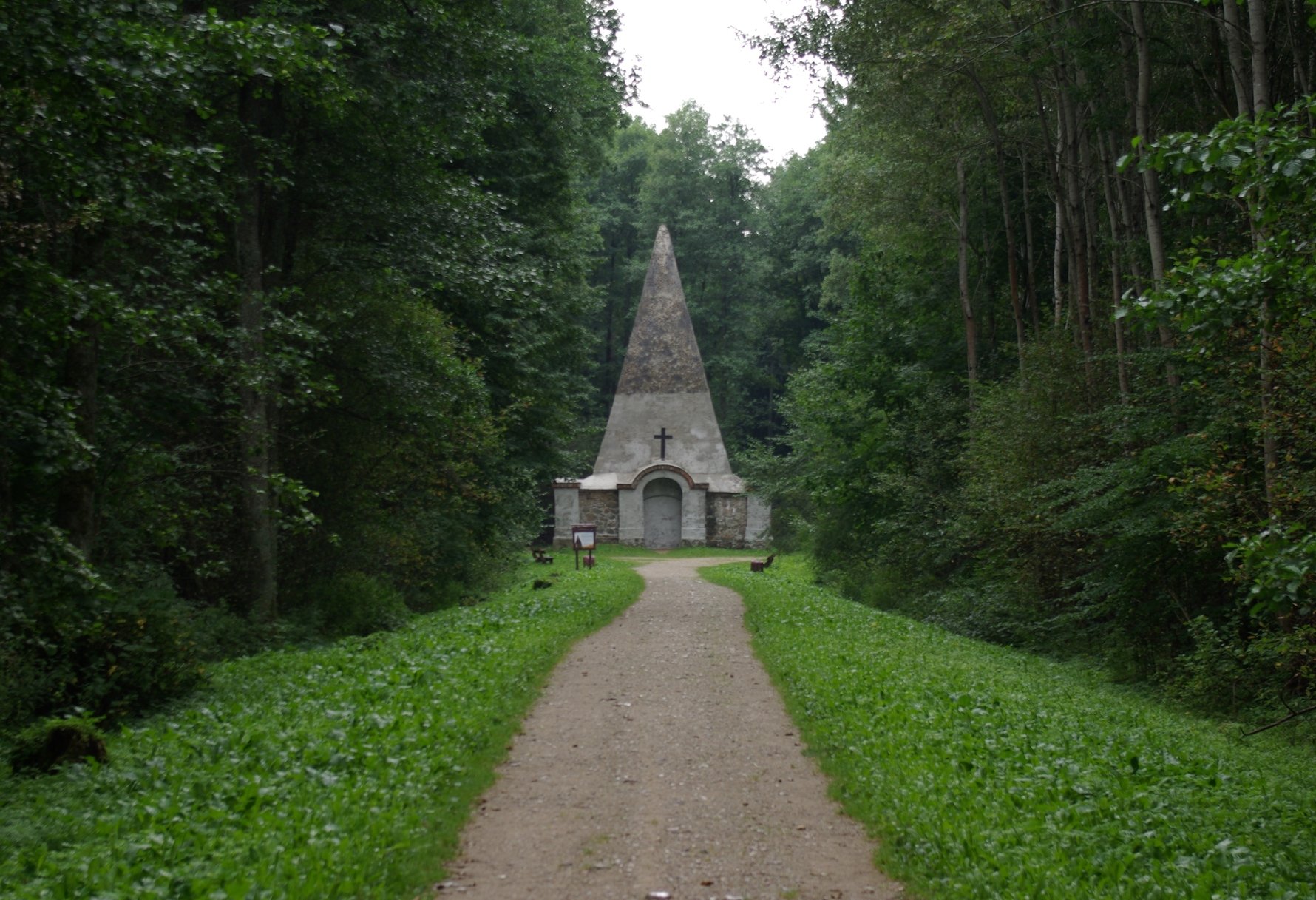 POLISH BLACK METAL
Known for its demonic vocal style, chainsaw guitar tone and lo-fi production qualities that all underly the overall lyrical concept of satanism and the occult, Black Metal originated in Norway but didn't take long to send ripples across the Baltic. In Poland, however, bands in the genre have not only dialed-up the intensity but have also taken the visual side of things to the next level. Behemoth from Gdańsk have been so successfully-shocking in both their stage performances and their incredibly-blasphemous music videos (on a level that neither Marylin Manson nor Rammstein could ever hope to achieve) that they are now Poland's largest musical export! However, the controversy has also given the ultra-conservative Polish government plenty of excuses to go after them on blasphemy charges and they have unsuccessfully been banned from performing in their home country. A less-controversial but no-less-creepy band from Białystok are Batushka. They draw a lot of inspiration from the Eastern Orthodox church and perform as faceless priests in schemas whilst the singer conducts their own dark version of an orthodox mass! The faceless member thing is also the gimmick of Mgła (ENG: Fog) from Kraków, though the shock factor is much less present. Nevertheless, for the uninitiated, all of the above bands tend to give nightmares to traditional music-lovers and concert-goers!
CANNIBALS AND VAMPIRES
There are serial killers in every nation on earth and Poland has an impressive record of its own, including a number of 'vampires' (guys that like to murder women). Karol Kot, the Vampire of Kraków, did actually have stronger qualifications, however, as he visited abbatoirs at a young age and enjoyed drinking still-warm pigs' blood! Cannibalism has also popped up a few occasions. Arguably the most infamous of these was Karl Denke, who operated around Ziębice (near Breslau - now Wrocław).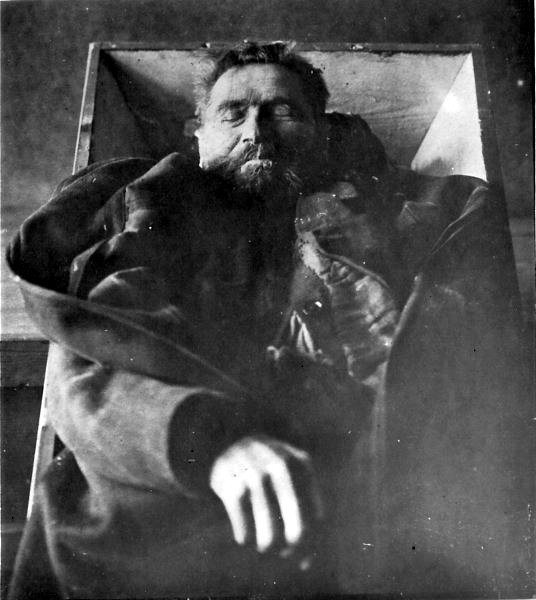 Denke frequently travelled to Breslau, where he was licensed by the Butchers Guild to sell pork in the big city markets - all of it boneless, pickled and in jars; he was specifically known to sell his jars labelled 'skinless pickled pork' in the city's Hala Targowa. He was eventually arrested after a homeless man escaped his apartment and alerted the authorities. Although Denke hanged himself in his cell before a sentence could be passed, the subsequent investigations revealed that his apartment had been set-up as a makeshift meat-processing plant where human remains of at least 40 different individuals were identified.

There is a town called Złe Mięso (ENG: Bad Meat) in Pomerania, which takes our pick for the Weirdest Place Name in the Poland and this is no accident. In the 15th century, the town was the site of a tavern, in the vicinity of which several disappearances had been reported to the local authorities. Following an investigation, it was revealed that the owner of the tavern had been murdering guests and serving the meat to other patrons! Despite the dark revelations, the name has remained to this day.
  Despite the strong Catholic character of modern Poland, some pagan traditions have endured and the most blithely bizarre and eyebrow-raising is the spring equinox celebration known as the Drowning of Marzanna (PL: Topienie Marzanny). Marzanna is the Polish incarnation of the old Slavic goddess of winter, plague and death and, fearing her icy grasp, the best way for superstitious Slavs to protect themselves is to encourage the timely arrival of spring by partaking in an old-fashioned witch-burning, followed by a drowning (just for good measure). This tradition has since evolved into a Polish children's activity, where they take pride in making their own effigy at home or in school, which they will then beat, stomp on, burn (with parental supervision, of course) and throw into their local waterwa. Slightly disturbing to say the least!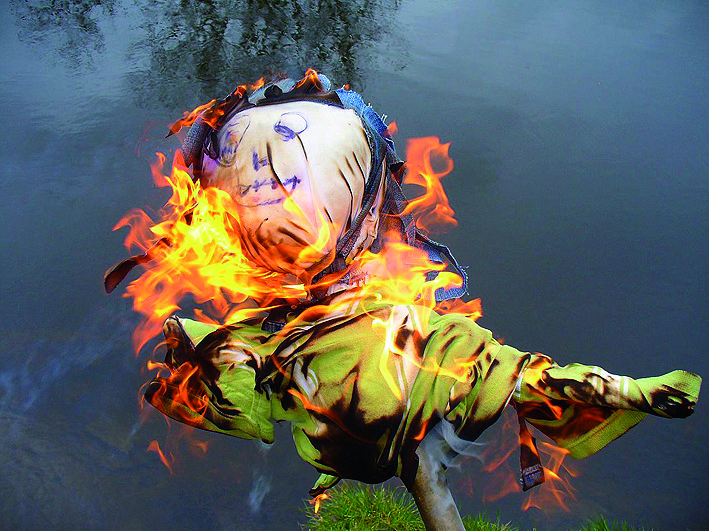 ZOFIÓWKA SANITORIUM
In 2015, a disturbing video of a plague doctor in a derelict psychiatric hospital went viral all over the internet. Titled
'11B-X-1371'
the video had been received by a Swedish blogger from an non-specific address in Poland. After a visual artist finally claimed to be its author, the location of his 2-minute traumapiece became a place of interest for dark tourism. The history of Zofiówka Sanitorium, 23km south-east of Warsaw, is harrowing to say the least. After functioning as a standard mental health facility in the 1920s, the Nazi invasion of Poland saw Zofiówka turned into the centre of a ghetto for the local Jewish population. Between 1939 and 1942, several hundred patients starved to death. In the last 2 years of the war, as part of Nazi Party's policy of Germanisation, it served as an orphanage for Polish children who were waiting to be passed on to German families. From 1985 the facilities were used to treat neuropsychiatric disorders associated with drug addiction until the mid 90s, when it was finally closed for good. The facility is, of course, best visited after dark, when the tortured spirits of the facility tend to make themselves known.
A classic in Polish literature, this novel takes the form of a collection of poetic short stories that paint the picture of a nightmarish dream state. The narrator travels to see his recently-deceased father, though the Sanitorium in which his body rests is set back in time to where he is caught in his final moment of life. The narrator watches his father interacting with people and other bizarre moments where paranoia influences the dream state in some kind of feverish way. The hourglass of the title refers to the use of this object as a symbol in obituaries and death notices among the Poles. Author Bruno Schulz was also a very accomplished painter and the book is illustrated by himself in his own dark and abstract way. Acknowledged as one of the most brilliant Polish writers of the inter-war period, he was shot and killed by a German Nazi in 1942 while walking back home towards the ghetto in Drohobycz (now in Ukraine) with a loaf of bread.