In a city that does not want for tragic, heroic stories, the tale of Janusz Korczak and the orphanage of which he became director in 1912 is one of those that warrants telling time and again.

Warsaw-born Korczak - whose real name was Henryk Goldszmit - was a pioneering Polish-Jewish children's author, paediatrician and pedagogue of some renown, whose approach to raising orphans (he believed in offering children as much freedom and autonomy to express themselves as possible) was at odds with the prevailing attitude towards children in general at the time. The orphanage still stands today on ul. Jaktorowska 6 (formerly ul. Krochmalna 92) and which remains a children's home - was specifically designed by Korczak himself to offer the children who would live there as comfortable an existence as possible. Korczak ran the orphanage as a model of democracy, with the orphans having their own parliament and even their own newspaper, and they were consulted on all major decisions. Korczak also took care to ensure the well-being of his former orphans once they were too old for the orphanage: he found many work in the businesses of his associates.
 

Having served as a military doctor in World War I, Korczak volunteered for the Polish army again at the outbreak of World War II, but was rejected due to his age. When the occupying Nazis created the Warsaw Ghetto in 1940, he was forced to move his orphanage to a much smaller building at ul. Chlodna 33, and later still to ul. Sienna 16. A poignant sculpture of Korczak leading his children (one small child clings on his back) stands close by ul. Chlodna, at ul. Jaktorowska.

At this stage, it is likely that anyone with the most rudimentary knowledge of Polish history can probably guess the rest - yet there is a twist. On August 5, 1942, the Nazis came to round up the 192 orphans in Korczak's care to take them to Treblinka extermination camp. For reasons that remain unknown, Korczak himself was offered amnesty by the Nazis, and passage to the Polish side of the Ghetto walls. He refused, insisting that he go with the children. Eyewitness Joshua Perle described the scene:

A miracle occurred. Two hundred children did not cry. Two hundred pure souls, condemned to death, did not weep. Not one of them ran away. None tried to hide. Like stricken swallows they clung to their teacher and mentor, to their father and brother, Janusz Korczak, so that he might protect and preserve them. On all sides the children were surrounded by Germans, Ukrainians, and this time also Jewish policemen. They whipped and fired shots at them. The very stones of the street wept at the sight of the procession.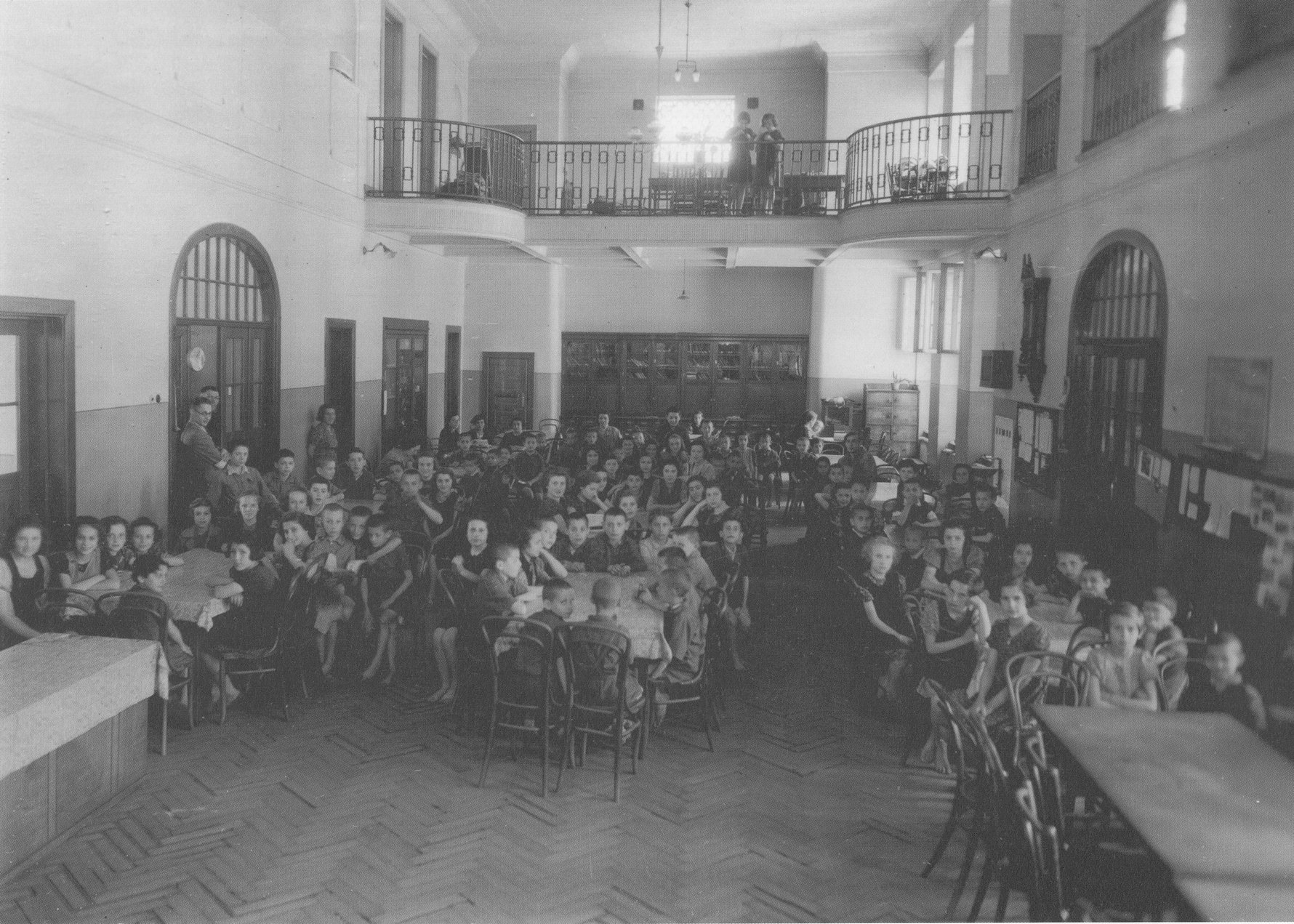 The deportation of the Korczak children is also mentioned in Władysław Szpilman's book 'The Pianist'. Though rumours ran through the Ghetto for months afterwards that the children had been saved en route to Treblinka, there is no evidence of this, and not one child appears to have survived the war. Korczak himself died in Treblinka in 1942.

Besides the monument on ul. Jaktorowska, there is a bust of Korczak in front of his former orphanage (then ul. Krochmalna 92), and a cenotaph in Powązki Cemetery. A further monument - of Korczak sheltering children, sculpted by Boris Saktsier - can be found at the Yad Vashem Holocaust History Museum in Jerusalem.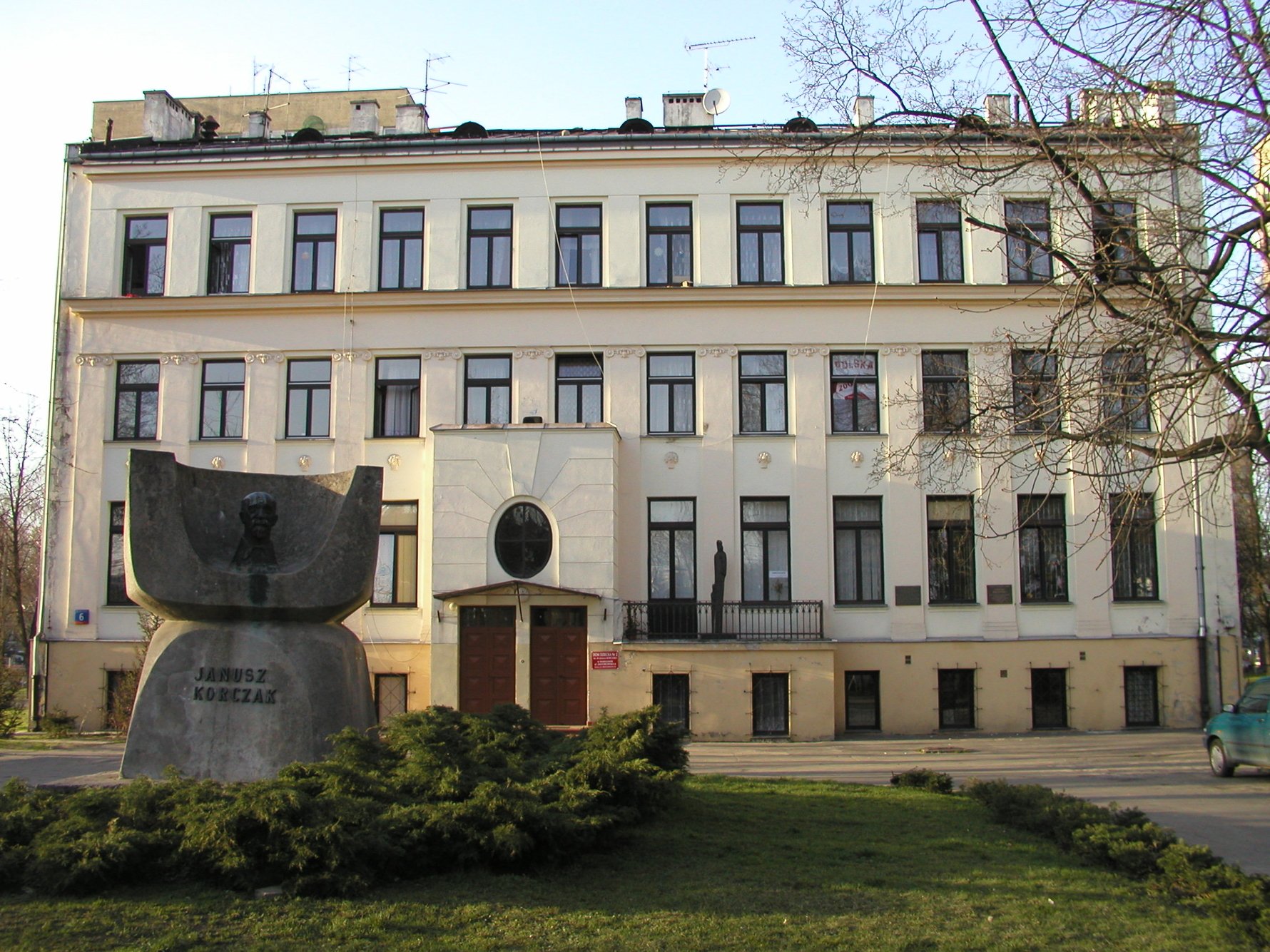 Composer Adam Silverman wrote an opera based on the Korczak story called simply Korczak's Orphans, which premiered in New York in 2003. Korczak's own most famous work is probably 'King Matt the First' (Król Maciuś Pierwszy), a children's adventure story about a young king that is a thinly-veiled representation of historical events in Poland. You can usually find copies in English in larger branches of Empik stores. You can also download a Korczak walking tour app for free which allows you to look at the street you are on as it would have looked in Korczak's day.