With the trailblazing career of Varsovian model and fashion designer Grażyna Hase as its main narrative thread, this fascinating exhibit weaves through changes in Polish fashion, culture, femininity and sexual politics over the second half of the 20th century.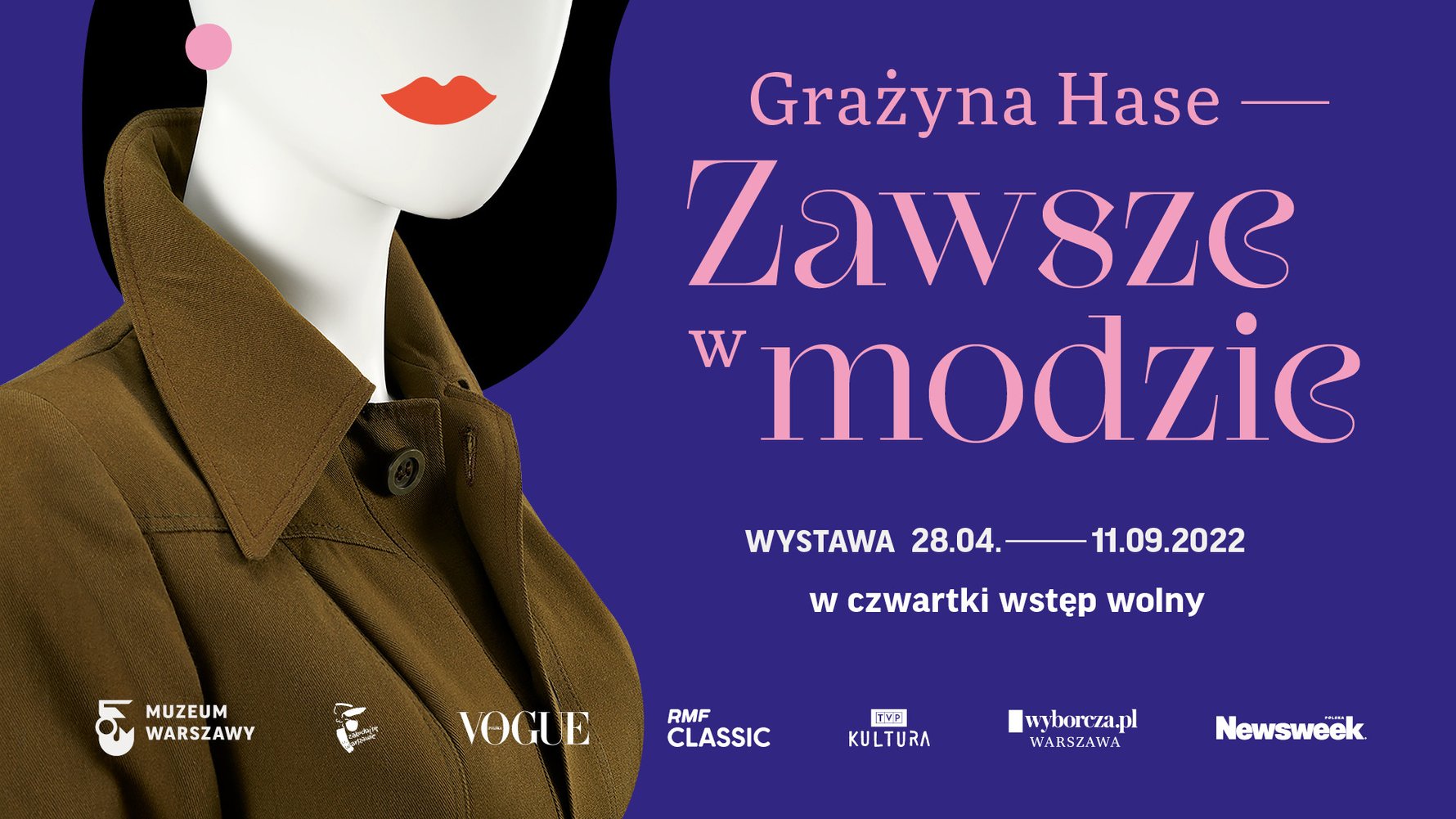 Born in Warsaw in 1939, Grażyna Hase has been a fixture of the Polish fashion world since she first appeared on the cover of Przekrój magazine in 1957 at age 18. Entering the industry as a model, Hase cooperated with the biggest fashion houses before breaking out as a designer in her own right. In 1967, in lieu of the typical propagandist celebrations of the PRL era, Hase organised a fashion show for the 50th anniversary of the Russian Revolution and debuted her groundbreaking 'Kozak Look' (Cossack Look) collection - "ultramodern dresses inspired by austere forms from 50 years back" as it was described at the time in Kultura magazine. Hase sustained this initial success and was soon presenting her designs in Paris and Toronto, had her own television show and magazine column, and eventually her own brand with several fashion boutiques and art galleries in the centre of Warsaw. For over 40 years her designs were ubiquitous - not only in shop fronts, but on theatre and film actors, airline stewardesses, hotel staff, even Polish Olympians - and Hase was at the centre of Warsaw's social and artistic life. In 2003 she was awarded the Gold Cross of Merit - Poland's highest civilian honour - for her contributions to Polish Applied Arts.
This unique and stylish temporary exhibit at the Museum of Warsaw presents over 200 items - mostly garments, accessories and illustrated designs by Hase, plus photographs, advertisements, press and magazine clippings - while tracing her career and cultural impact. While Grażyna Hase is gloriously in the foreground, we also see the city of Warsaw - its artists, actors, icons, streets, theatres, flagship stores and galleries - as the capital of Polish fashion and design from the late 1950s to the early capitalist years of the 1990s. Influencers, fashionistas, designers and anyone curious about communist-era fashion, or Poland's first modern fashion designer turned national style icon - this exhibit is for you.