From the outset, Hala Koszyki has managed to raise the love and hate hackles of the city's 'out on the town' set. How many world cuisine eateries of various sizes can you squeeze into one space and, more importantly, how does one even begin to choose what they want to eat?
 
Actually, due to its popularity, fate may decide what you'll eat as tables are packed most times of the day or night. It's certainly amazingly popular amongst the young and the beautiful, who flock here like lithe gazelles around a watering hole. Hala K will probably remain THE place to be seen for some time to come - mainly because it's easy to be seen due to its open plan layout.

Top class little independent bistros sit next to some of Warsaw's restaurants, like Sobremesa Tapas Bar, Port Royal, Zachodni Brzeg, and the biggest restaurateurs including Mateusz Gessler's gastronomic outposts - Ćma and Warszawski Sen. The main hall has some brilliant food on offer, with stalls offering flavours from all over the world. There are of course some shops here too, however, in reality, they'll always play second fiddle to the top class dining area.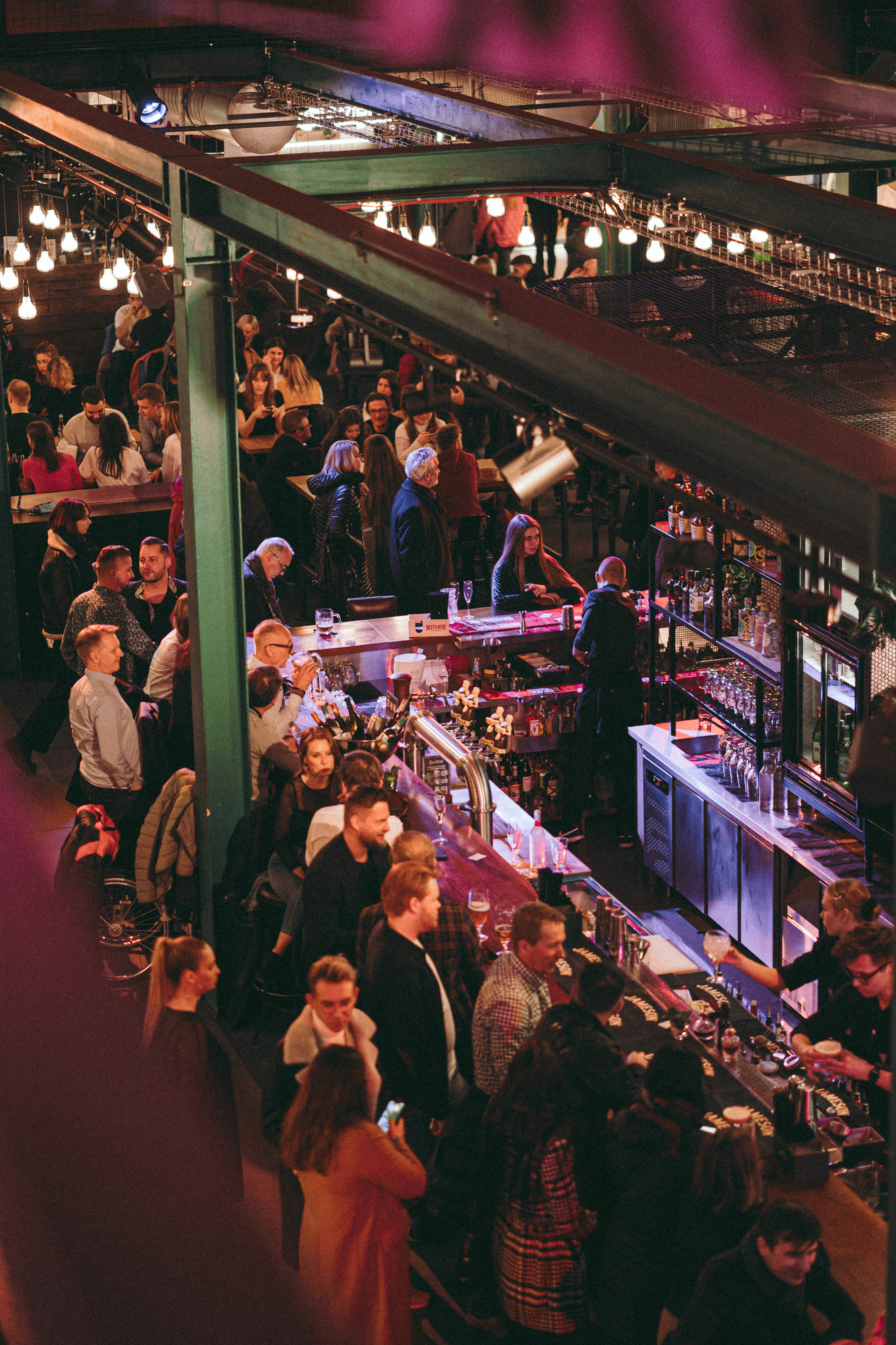 Pop upstairs to level 1 where a lot of cultural events are organized such as art exhibitions and fairs - check out the fascinating exhibition about the restoration of the original building or just take a few moments to stare at the kinetic light sculpture 'Big Dipper' by Australian artist Michael Candy. This level is also home to a culinary school and a large glass fronted design studio – try not to catch the eye of any of the trendy designers as they chew on pencils and stare at their iMac screens in deep contemplation.
Irrespective of one's thoughts on whether such a concept, more commonly associated with cities like London or Barcelona, can fit comfortably into the cityscape of modern day Warsaw (no matter how much we love our city, London or Barcelona it is not) the one thing that is absolutely mindblowing is the restoration and design work carried out by JEMS Architects. Their love of the original market hall – designed in the secessionist style by Juliusz Dzierżanowski in 1906-09 – is apparent in every last detail, right down to the cleaning and the reusing of original individual bricks, restoring original lattice metalwork and sculptural details relating to products on sale in the original market by sculptor Józef Zygmunt Otto.

Even if you can't find a table at any of the cool eateries and bars, we urge you to spend some time taking in this stunning market hall. Don't forget to look up, down, sideways etc. as beautiful hidden details abound!