Having to spend a few months every year buried under a ton of frozen gunk, it's no surprise that the moment Mr. Sun appears the natives take their clothes off and retire to the nearest beer garden. Warsaw's got millions of them, whether they be one rickety table standing outside a bar, or tranquil gardens where all that's missing is a unicorn jumping over a rainbow. Luckily for you, we have a few recommendations on where to go.

First and foremost, if you're in Warsaw for only a short time and sticking to the city centre, don't worry, you still have a huge choice of places to enjoy some outdoor drinking. The main tourist trail, the Royal Route, is jam-packed with outdoor seating and inner courtyard gardens - accessible for all budgets! One of our top choices tends to be the Pavilions (Pawilony), a ramshackle collection of dive bars at ul. Nowy Świat 26. The lengthy Royal Route trail leads all the way to the Old Town, which itself becomes a beer garden haven in the warmer months, utilising any free space to put up some parasols, seats and tables! Top choice goes to Warsaw's oldest restaurant, U Fukiera!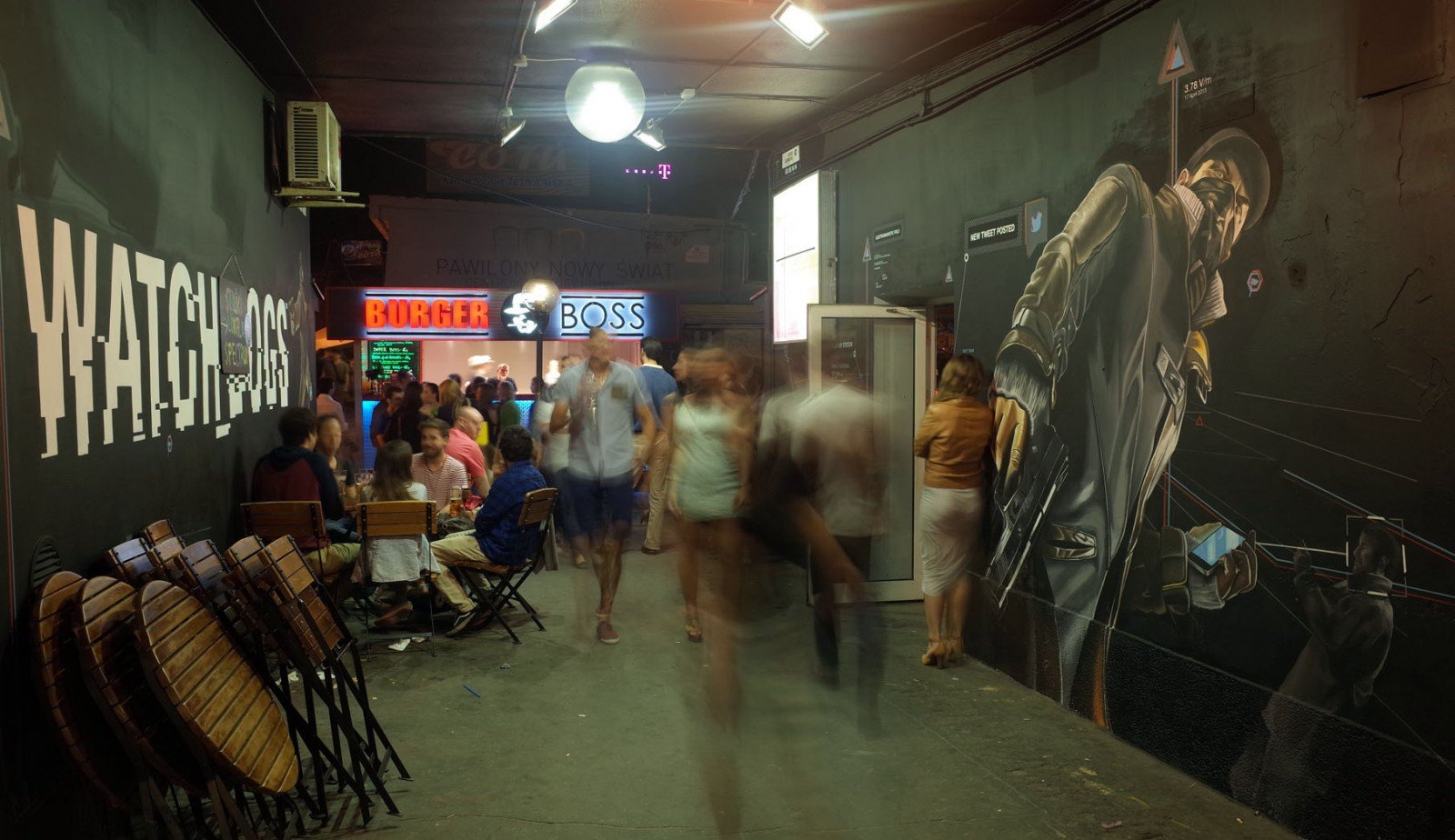 Now here's where things get unique. If a traditional been garden setting is not your thing, perhaps heading down to the riverfront may be an option. The revitalised Vistulan Boulevards on the river's left bank have become a welcome retreat for locals who want to ride their bikes, roller skate, jog, or simply walk next to the water's edge. What's more, there are some fantastic seasonal bars to grab a drink and relax on some deck chairs. Thanks to a 2018 update in Polish law in regards to drinking in public, it was perfectly legal to bring your own alcohol cargo to the Boulevard steps and the beach under the Poniatowski Bridge right up until the Coronavirus pandemic hit and the city authorities temporarily banned public drinking in these spots. This will only change when the pandemic situation improves, therefore, you have been warned! Let's hope the situation changes soon, huh? Some of us are cash strapped! Still sticking to the east side, there are more beaches for you to enjoy, some with bars, such as the ever popular La Playa.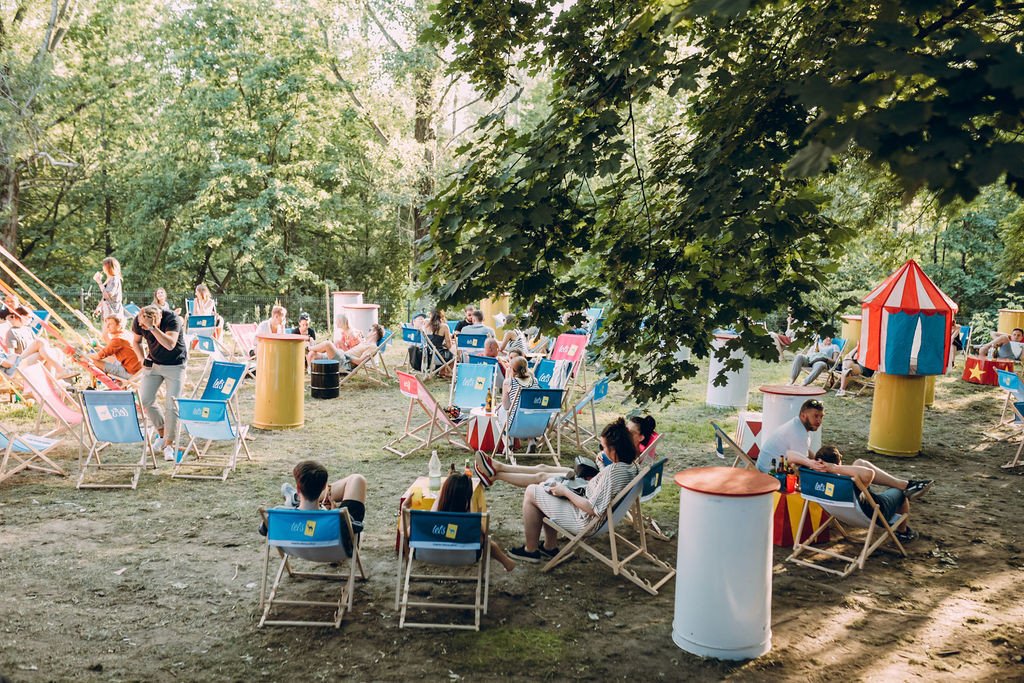 Near the PGE National Stadium, Saska Kępa's ul. Francuska becomes a hive of activity with every bar, cafe and restaurant spilling out onto the streets with chairs and tables (most also have beer gardens round back). You'll feel right at home. For something altogether different, and very nearby, mixing the best of the night market's street food, with bars and clubs...all with a circus ground flare, then head to one of our favourite new outdoor fun places: Lunapark.

Wherever you choose to have your outdoor drinks, there's always somewhere in Warsaw for you to sip on the summer nectar.