With the prevalence of smartphones and their forever improving in-built camera tech, it's been a blessing to be able to take high quality photos and videos whenever and however we want. We're experiencing a renaissance in photography, the chance to document those unique moments, all in a heartbeat, which the entire world can admire online within minutes. The possibilities are endless, but for the most part, despite having highly advanced tech in the very palms of their hands, most people are content to take photos of... their faces. Or cats. Even food. Endlessly.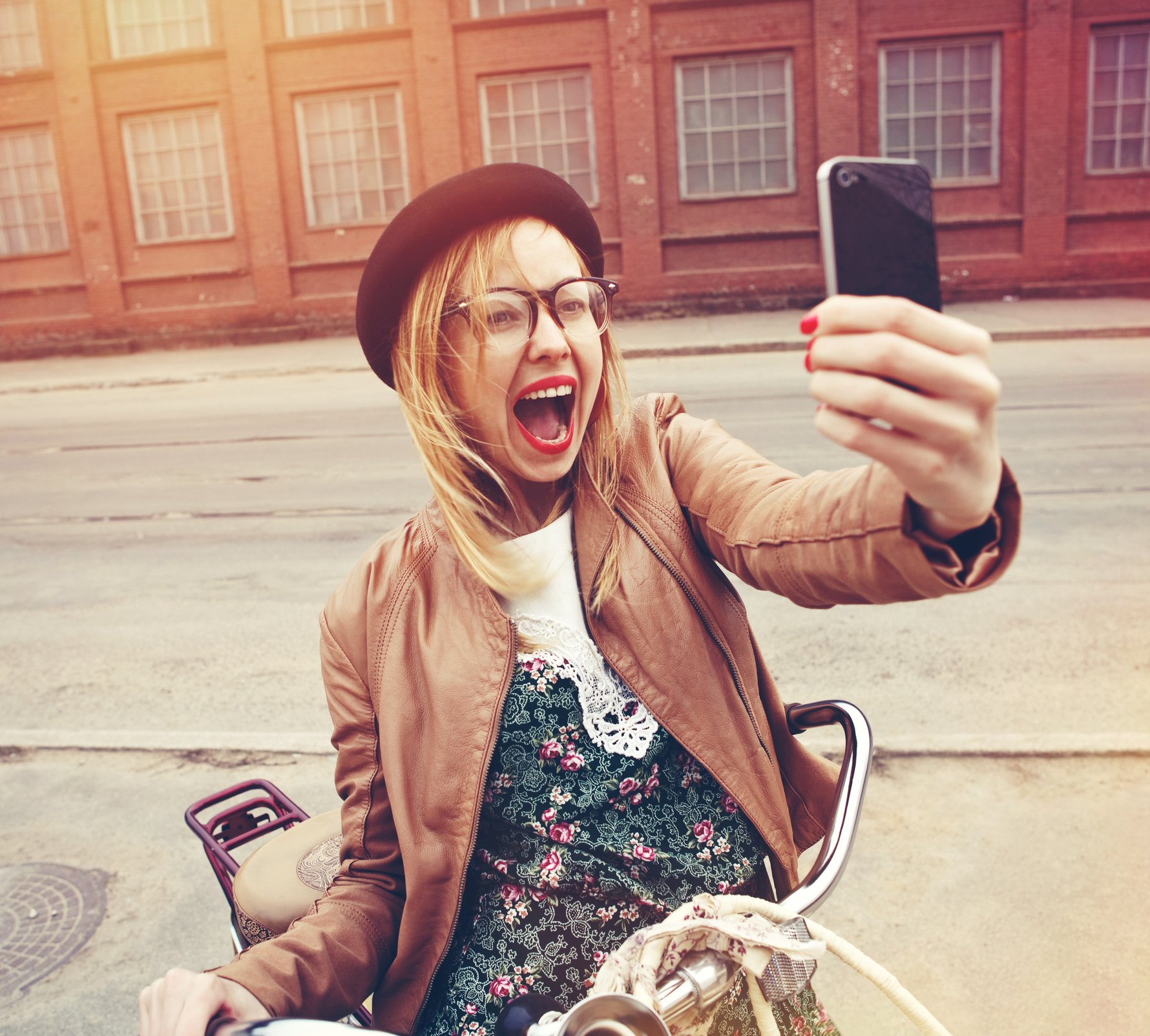 But this isn't a critique or a psychoanalysis of such behaviour, we're here to keep you entertained. And we wouldn't be able to maintain our credentials if we didn't guide you to some of the best selfie sights across Warsaw. There's a lot you can learn from a hashtag, inspiration, if you will, if you just take the time to scroll through endless photos, there are often some true gems. Across Warsaw there are some awesome places to take photos, whether they're for selfies, photos to show friends and family, or for professionals to add to their portfolios. Here is a collection of our favourite spots along with the tags you can use to find them online. You now have the tags and the locations, it's just up to you to get creative. Whether you're in Warsaw for a weekend or slightly longer, you'll most likely end up walking along the Royal Route and onward to the charming Old Town. Whether you're here solo, being dragged around the city on a family break, on the way, there are plenty of unique selfie spots to take in without swaying from the day's sightseeing itinerary. First up, at the Hotel Bristol, head down the hill, following ul. #Karowa where you'll find what feels like a hidden gem of architecture - the neo-renaissance Stanisław Markiewicz Viaduct. Completed in 1905, the viaduct wouldn't look out of place in Paris or Budapest (also having one of the lesser known, but cooler statues of Warsaw's mermaid 'Syrenka'). And that's the reason why professional model shoots and instagram snaps occur here all the time!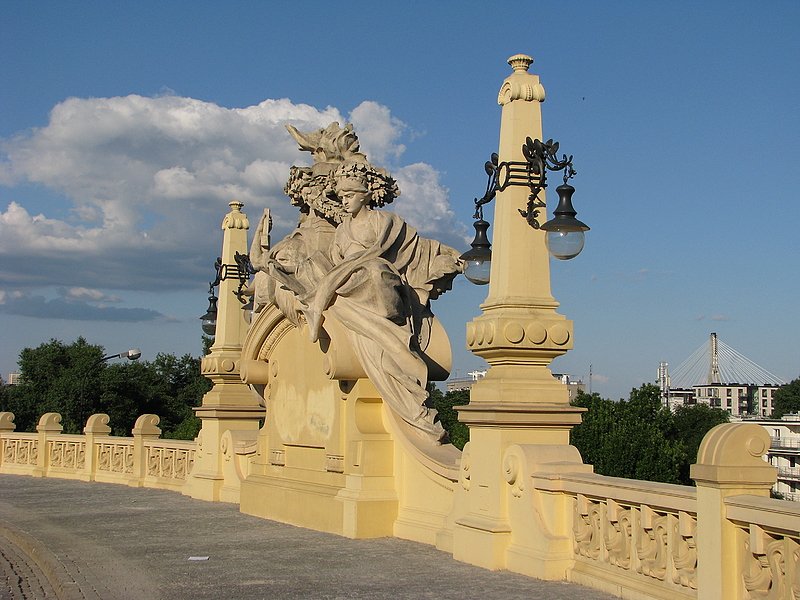 Heading back up the hill the same way, you'll get the perfect angle of the modernist residential block at ul. Karowa 18, with its lego block balconies, another unique photo backdrop. The next stop is a fashion brand that is also the address you seek, Moliera 2, with angel wings painted on the outside wall to stand in front of and get that angelic snap using the tag #moliera2uskrzydla. It's a shameless marketing ploy, but it works! Isn't this doggy cute?!
 

Finally, after taking in the sights of the Old Town area, from Castle Square to the Market Square, right in the heart of old Warsaw is a stunning visual experience - the Museum World of Illusion, which offers something completely different to what you'd expect, considering the historic location. Enter the matrix, room of mirrors, a vortex, the room of shadows - each space providing something crazy to experience, and of course, the photo opportunities are outstanding!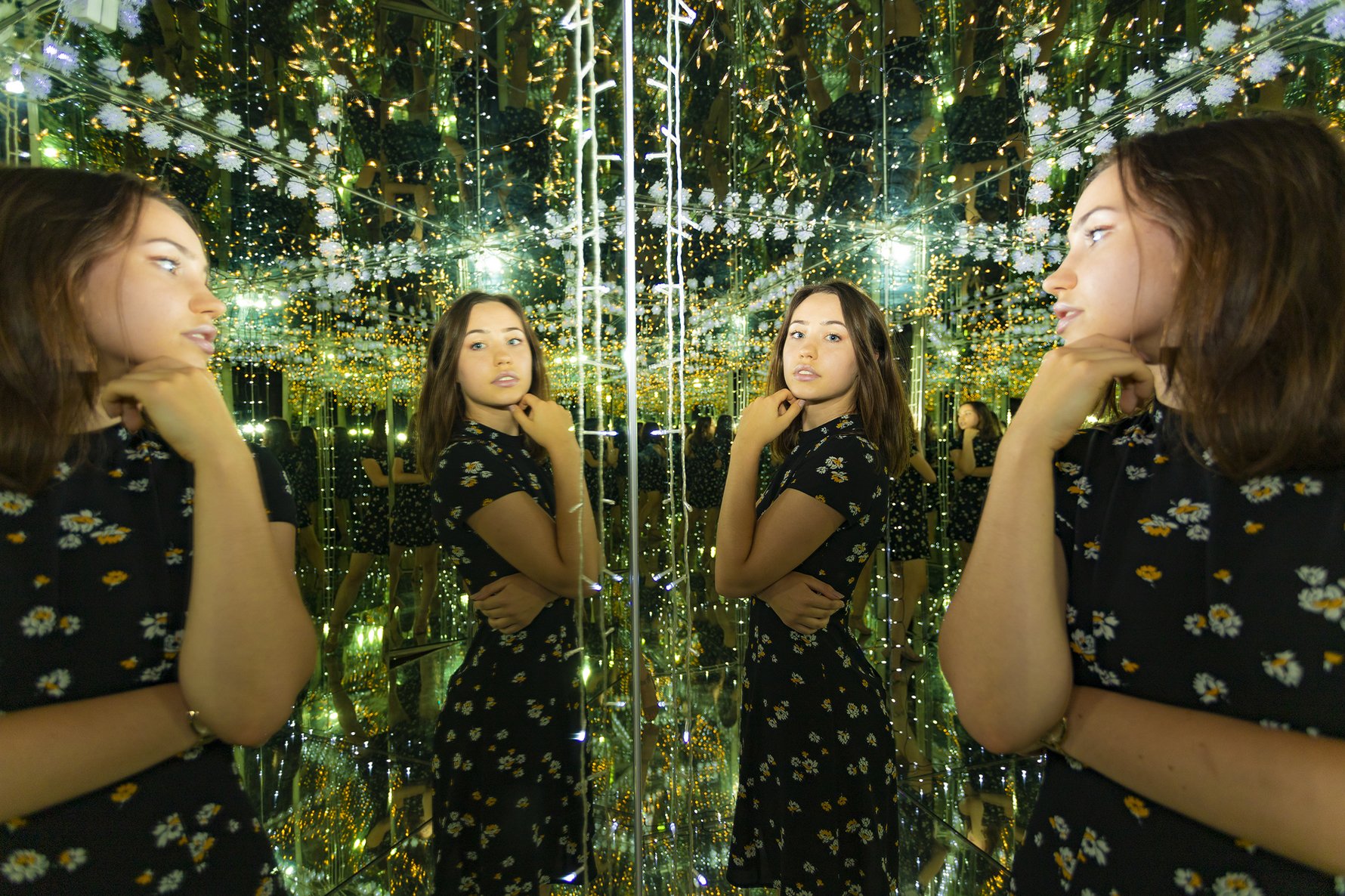 DOWNTOWN WARSAW
 
The centre is fairly easy to traverse on foot or by public transport, owing largely to its grid pattern urban plan. Truth is, many selfie spots in the centre are usually on the way to some of the major attractions, or are even part of them, so you won't have to trek for miles to get to them. First off, head to ul. #Próżna, a street which formed part of the former Jewish Ghetto, and #PlacGrzybowski next to it, both are hits for photo shoots of all varieties! Staying on this square is another visual museum, mixing education with fun - #SelfieMuseumWarsaw. Enter a magical world, with each room having a wild theme. Do you want to walk on the ceiling Lionel Richie style? No problem...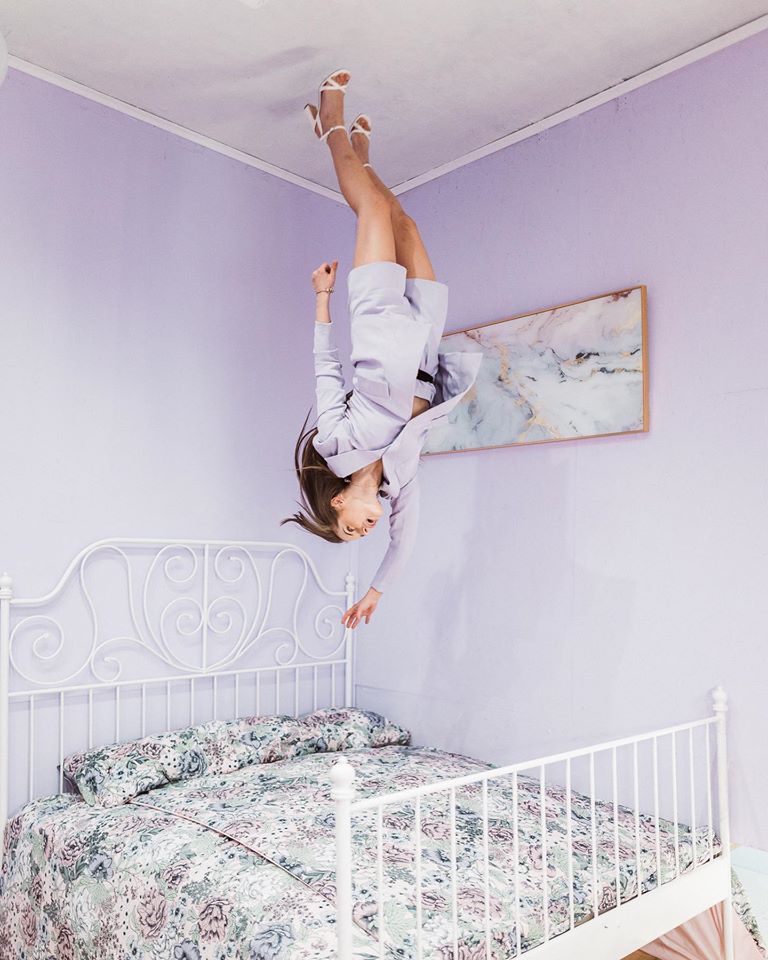 The nearby pointy building, the Palace of Culture and Science (#PKiN) is also a major favourite, and it's best to head this way, onward to more top spots. After all this walking, head to #ElKrepel on ul. Śniadeckich 12/16, a fairly standard Warsaw cafe, however, the back wall is adorned with fake roses making it an instant hit with Instagramers. If being inside a cafe for your rosy photo is not your thing, you have an outdoor opportunity at the entrance to fashion brand Laurella on ul. Mokotowska 39 - check out #LaurellaMokotowska.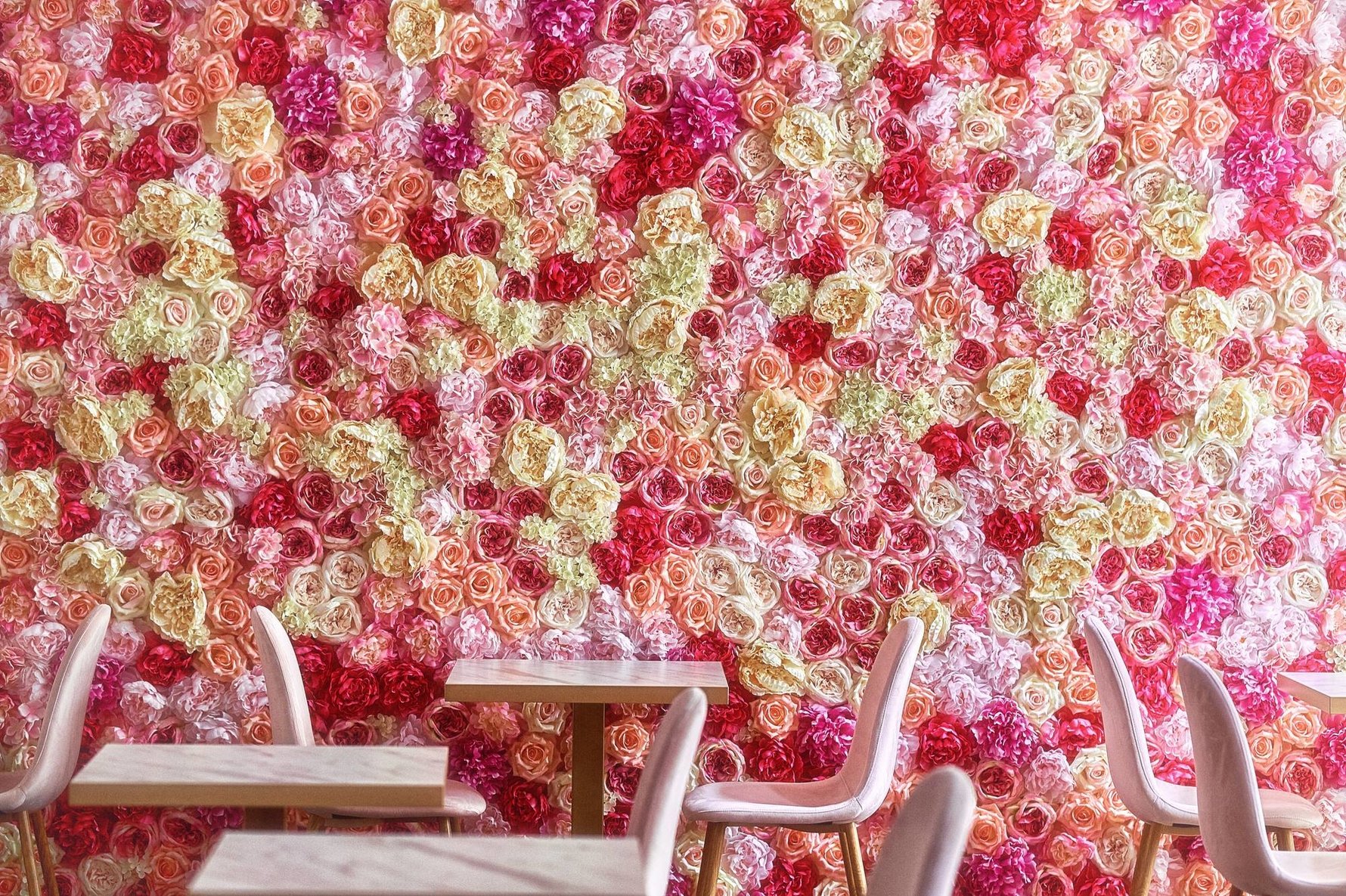 It's time to up your selfie game. #HalaKoszyki, with its long interior, is a stunning backdrop, but the nearby Warsaw University of Technology (the #PolitechikaWarszawska, is not only a respected educational institute, but the main building, with its impressive and imposing hall, is something that anyone can appreciate, let alone like hunters.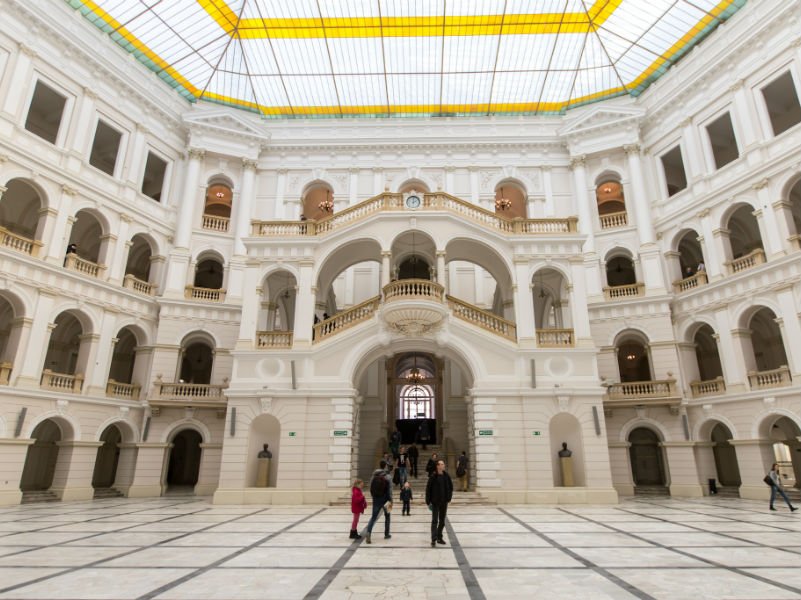 ALTERNATIVE SELFIE SPOTS...
There are far more insta spots in Warsaw than meets the eye, often along the usual tourist trails, however, the alternative spots are also right up there in terms of popularity. You an explore the hipster #Powiśle district and then cross the river to the Praga district for some grittier photo ops.

Starting in #Powiśle, the first stop is right in the metro - Centrum Nauki Kopernik station, where ascending from the platforms, the big escalators with glass half dome is often clogged up with selfie takers moving up and down to get those perfect shots! Next stop is the fantastically revamped former power station, #ElektrowniaPowiśle, now a multi-functional centre, perfect for shopping, food, events, and strangely enough, dedicated selfie spots in the form of Warsaw's newest and favourite swing, a huge mirror and a background with neon lighting, ooooh! Check out the tag #Elektrowniapowiśle.
​​​​​


Just around the corner, the Warsaw University Library & Gardens (#BUW, open Apr-Oct) have a perfect vantage point on the rooftop, set amongst various plants and a unique vine canopy! From here you can see the Praga district just across the river, and to get there, it's best to head to the next selfie spot, enjoying a brisk walk on the Vistula Boulevards and onward to Gdański Bridge (#MostGdanski) tram stop, where the metal frame and wooden planks of the long bridge create a great visual, fading into the distance.
​​​​​​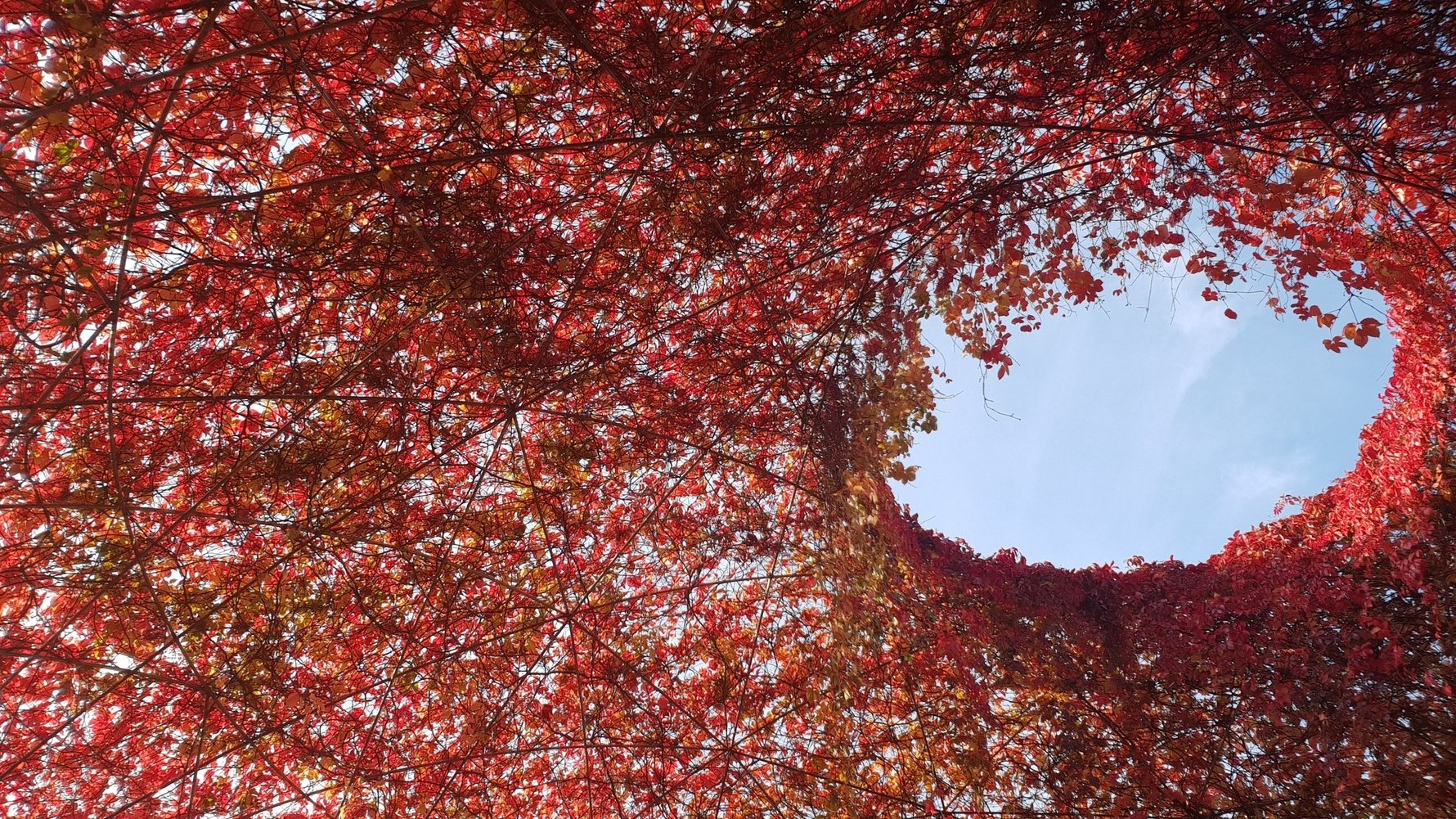 One of the top selfie spots in Warsaw, just happens to be the Neon Museum (#NeonMuseumWarsaw). What is essentially a collection of old neon signs from Communist-era Poland has become not only an essential sightseeing destination in the city, but a favourite amongst selfie takers, wishing to take advantage of the rich neon colours on display.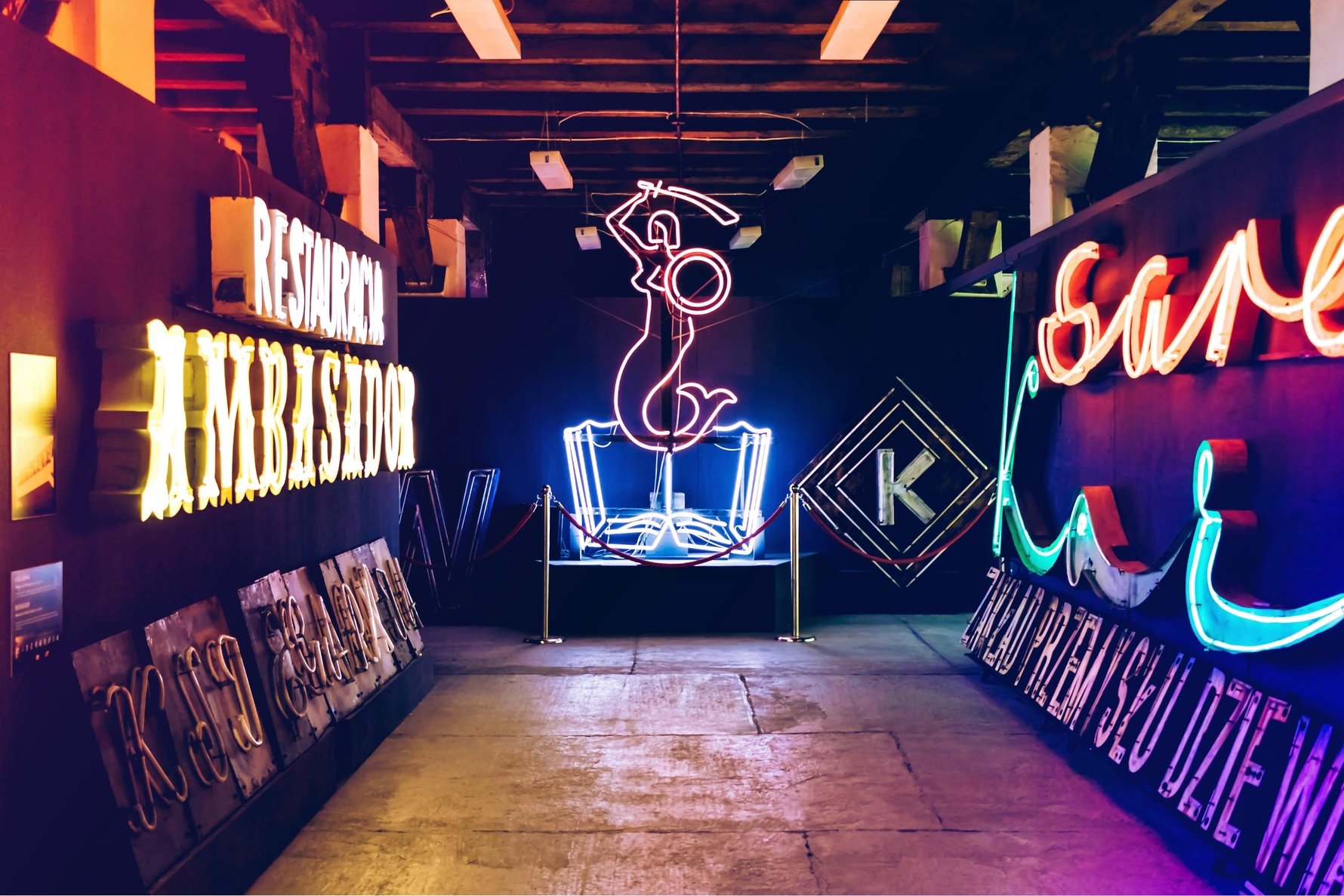 These are just a few recommendations on where to take some awesome photos on your visit to Warsaw, but even the handful of suggestions we've provided are HUGE. To show everyone how you got on, the main hashtags to use are (fairly obviously) #warsaw and #warszawa and to keep us informed, go on, also use #warsawinyourpocket - we're sure to like your photos! Happy snappin'.