Found inside 11 conjoined historical tenement buildings on the Old Town Square, the Museum of Warsaw's revamped headquarters stores its collection of over 300,000 items. It's here that you're invited to view the museum's core permanent collection, 'The Things of Warsaw,' consisting of some 7,000 fascinating objects displayed over 21 thematically organised rooms. Included are portraits, postcards, souvenirs, packaging and other unique items with images of the Warsaw Mermaid or representations of the Polish capital. The stories of these carefully selected objects - most of which were donated by Warsaw's citizens after World War II - provide a unique perspective on the cultural history of the city, and a better understanding of the events and processes that formed Warsaw as we know it today.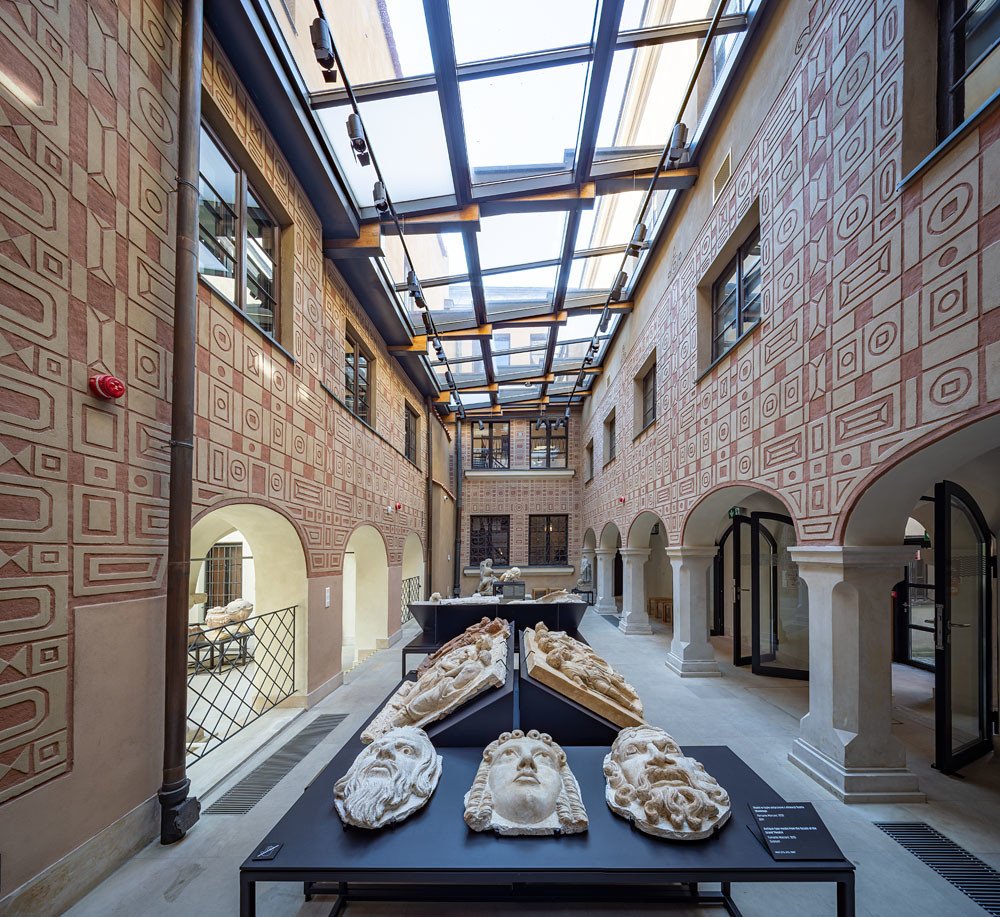 You'll also learn more about the history of the very buildings the museum is located in, which are a sight to behold; despite severe damage during the war, many of the original aspects of the architecture remain intact and can be viewed during your visit. In addition to the permanent exhibits, the Museum hosts multiple temporary exhibits, a bookstore, reading room, cinema, lapidarium, and viewpoint offering great views of the Old Town Square. Note, a ticket here also grants entry into the Praga District Museum.

Average visiting time: 2-3hrs.