In the eastern section of Łazienki near the Palace on the Island stands a large, classical building constructed in a horseshoe plan. A smaller building stood which served as a kitchen for the Palace on the Island stood here in the 17th century. Seems it wasn't large enough to serve King Stanisław August's needs, so he expanded it into something called the 'Great Annex' in 1778, replete with apartments. Eventually it morphed into the Infantry Officer Cadets School in 1822, and it was from here that second lieutenant Piotr Wysocki led an uprising, aided by the young men of the school, which escalated into the nationwide November Uprising of 1830-31. Today the building houses a tourist info centre and ticket office for all of the park's attractions, as well as some small temporary exhibits.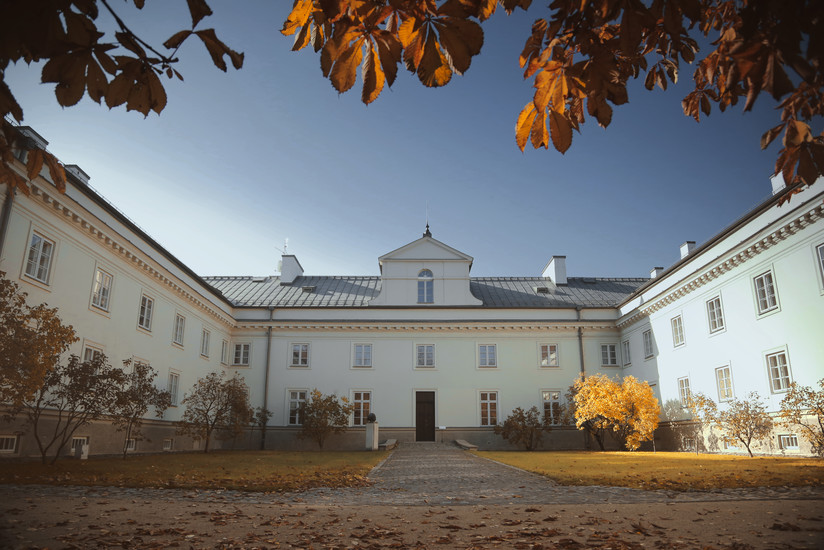 Average visiting time: 20mins.

The Officer Cadets School is currently hosting the exhibition 'Colour of Life | Frida Kahlo' (7/7/23 – 3/9/23, 30/15zł), featuring 3 paintings by Frida Kahlo - 'My dress hangs there' (1933), 'Coconuts' (1951) and 'Still life with watermelons' (1953).