The Palace on the Island is Łazienki's raison d'etre. The iconic structure dates back to 1683, when it was built as a bathhouse by Prince Stanisław Herakliusz Lubomirski, one of the most important politicians, writers and philosophers of the day. In 1764, Stanisław August Poniatowski (aka King Stanisław August) bought the building, along with the Ujazdowski estate, and converted the Baroque bathhouse into the Neoclassical residential palace we see today.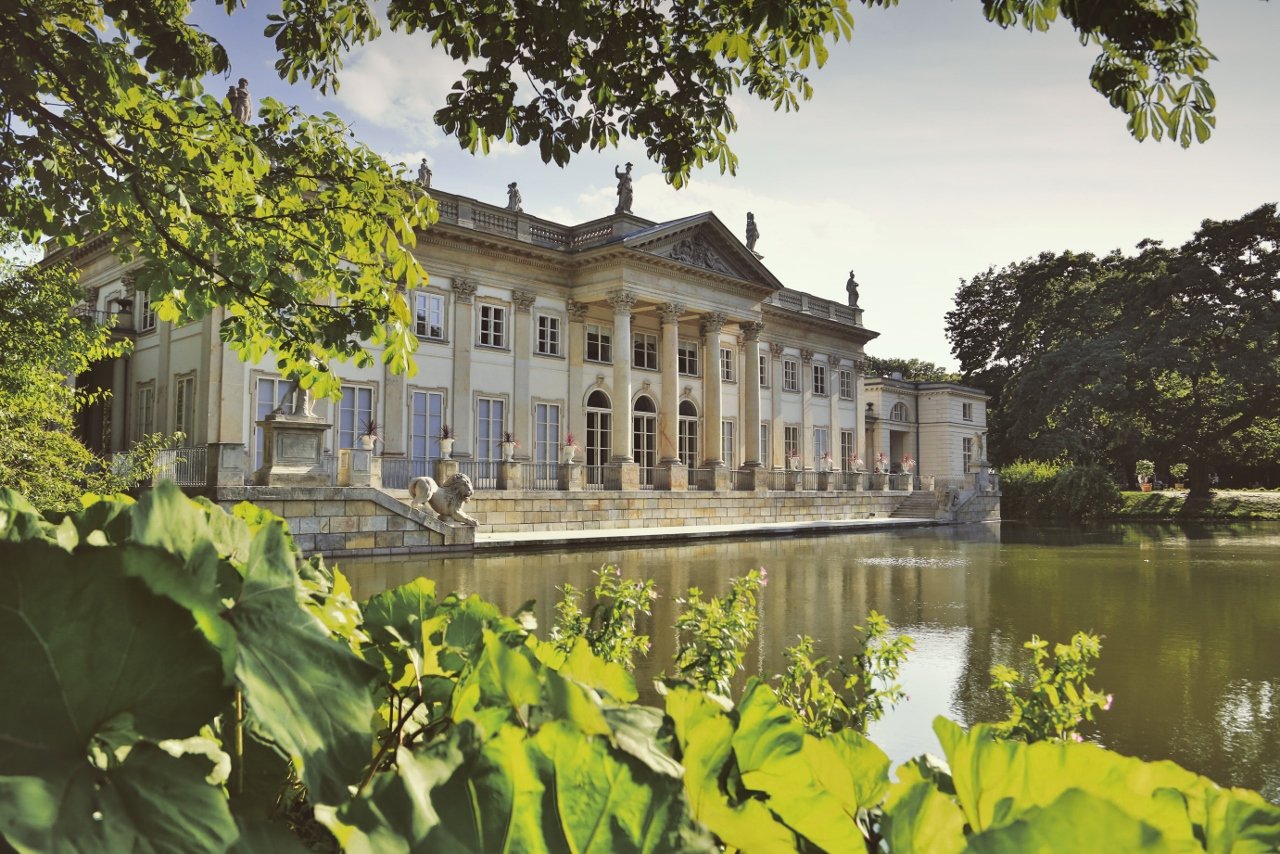 Architecturally spectacular, the palace is built on an island in the middle of a long narrow lake, and connected to both shores by colonnaded bridges on each side. The façades are unified by giant Corinthian pilasters that link its two floors and are crowned by a balustrade that bears statues of mythological figures. The northern façade is relieved by a striking central portico, while the southern façade's deep central recess lies behind a screen of Corinthian columns.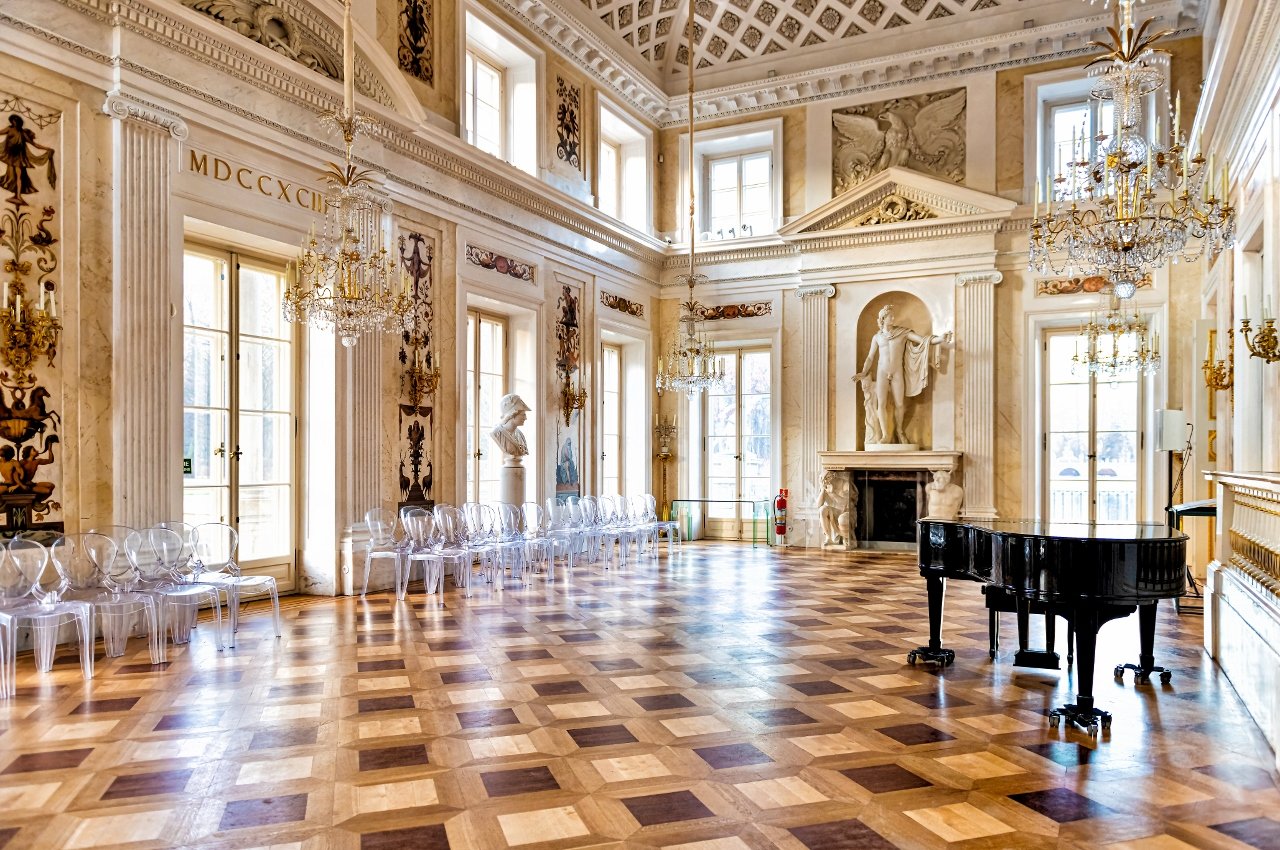 Today a museum, almost all of the palace can be visited, including the King's private rooms, which appear in their original context. The main reception room, Solomon's Hall is decorated in the most extravagant of Baroque styles with a series of paintings depicting the History of Solomon; painted for the King by Marcello Bacciarelli in 1791–93, they depict the Polish monarch himself as the biblical king. A major patron of the arts, King Stanisław August decided in 1792 that the Palace would be converted into the first modern public museum, displaying the most important paintings from his collection of 2,289 works. Today 140 of these canvases are on display as the Royal Picture Gallery, and arranged as they would have been in the years 1793-1795.

Average visiting time: 45-60mins.