The park and palace complex where half of Warsaw descends on a Sunday to take the traditional family stroll...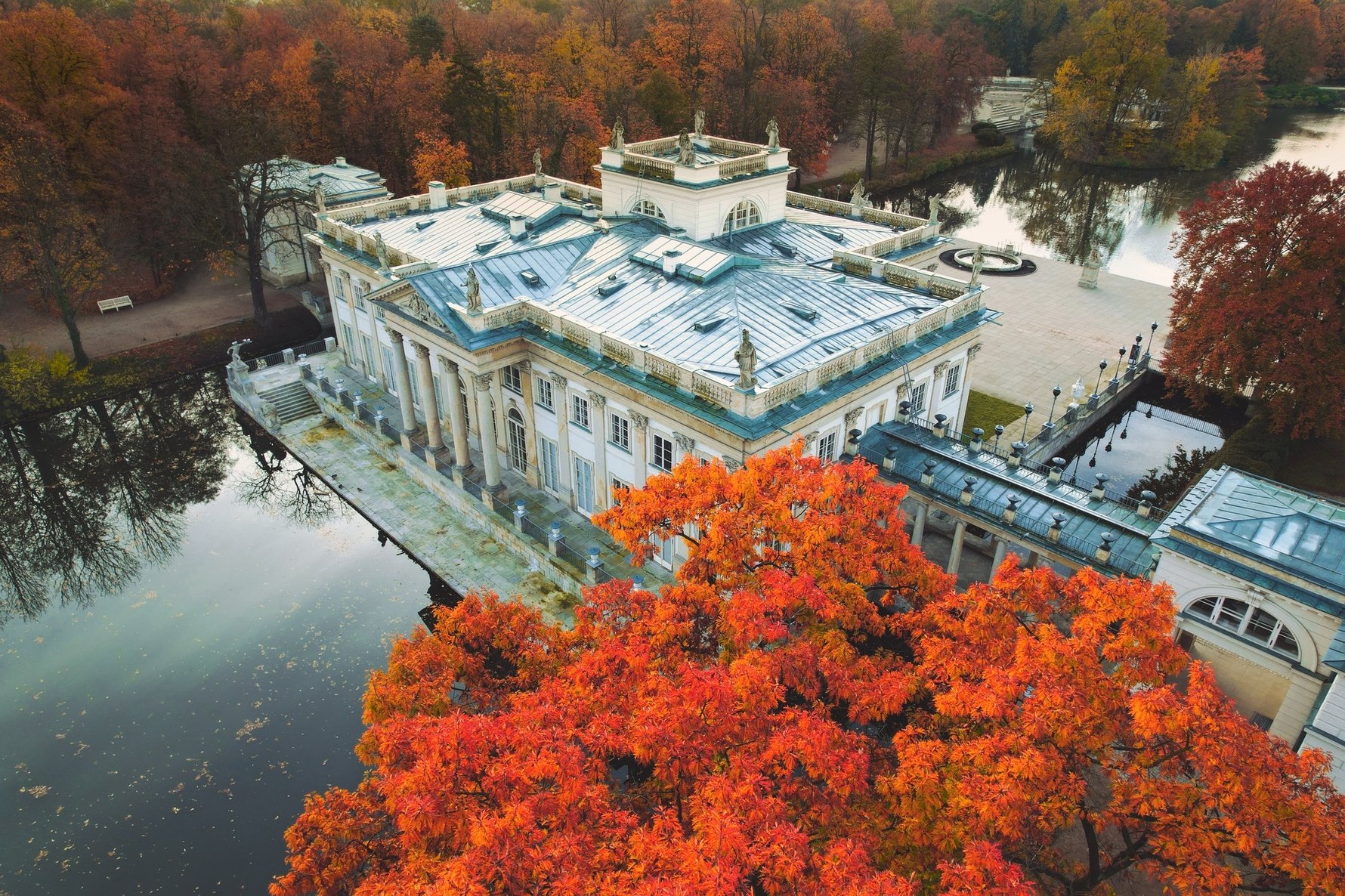 The name Łazienki means 'baths' and is derived from the park's centrepiece and best-known attraction, the Palace on the Island. The palace was originally built in the 17th century as a private bathhouse for Stanisław Herakliusz Lubomirski, owner of the adjacent Ujazdowski Castle and much of the surrounding land (and much of Poland, come to mention it). The bathhouse was bought by the last king of Poland, Stanisław August Poniatowski, in 1772 and converted into a private residence (thus taking the name Palace on the Island). It was at this time that the grounds were formally laid out as a private garden, most of the landscaping being carried out to the designs of Karol Ludwig Agricola and Karol Schultz. Today dotted with many palaces (big and small), summer houses, pavilions, mansions, cafes, restaurants, lakes, a theatre on an island, the most notable features include the Art Nouveau Chopin monument (1926), the Palace on the Island (remodelled in 1792), an Old Orangery and a classicist amphitheatre loosely inspired by Herculaneum. As such, Łazienki offers much to see and to make the best of it you should plan to spend a full day here.
For more information, including information on tickets and Chopin recitals, read our full article on Warsaw's Łazienki Park.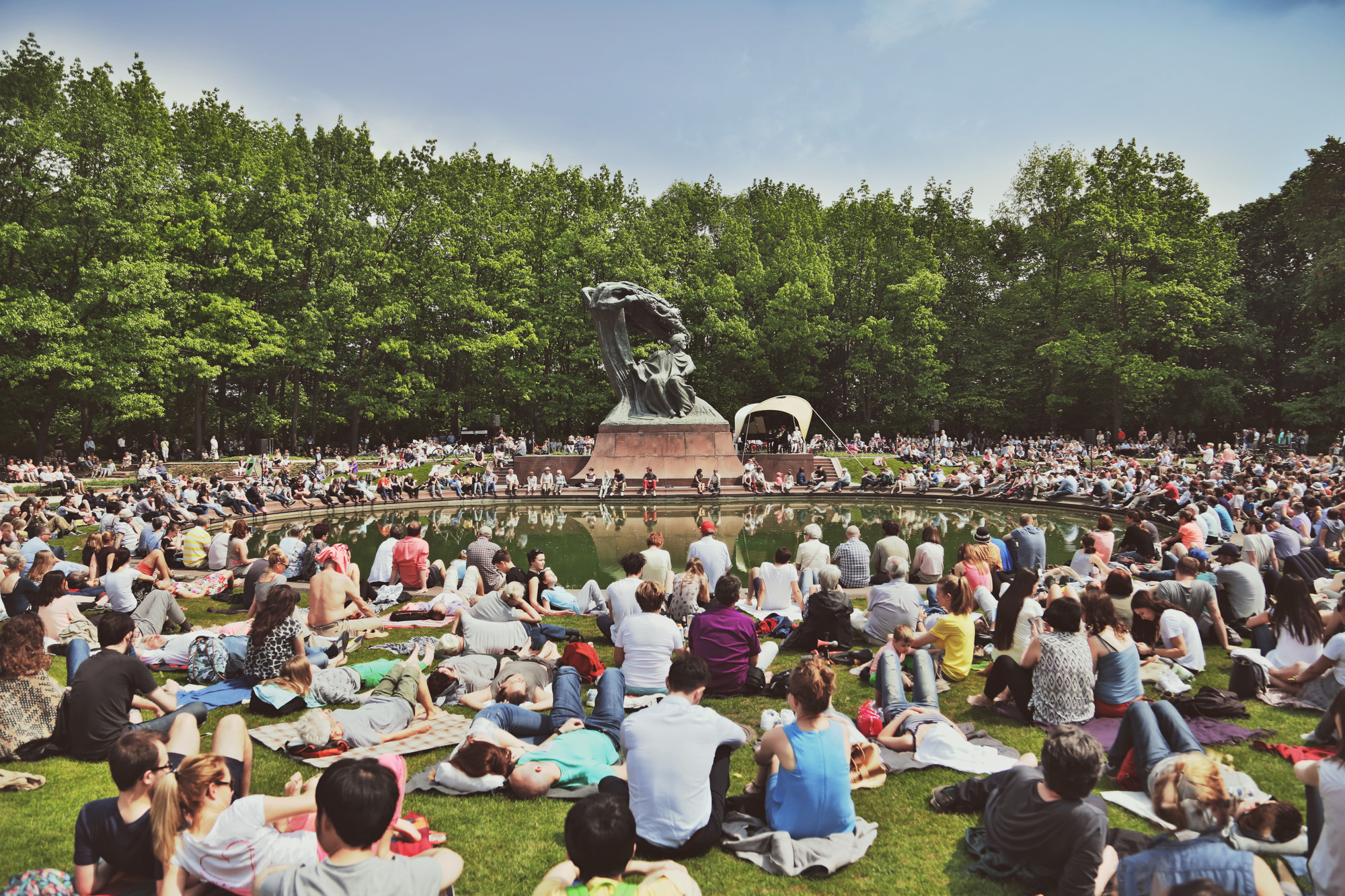 The Botanical Gardens are easily accessible from the park, although they are a separate attraction entirely. To enter, you must purchase a ticket specifically from the gardens, which are located at the northern end of the park. Ticket offices at the gardens close one hour before the garden closes, so make sure to get there well before the end of the day. Tickets are 20 zł or 10 zł for discounted tickets. On Mondays, when the greenhouse is closed, all tickets are just 10zł for the garden.