Located at Wilanów, a church has stood on this exact site since the 14th century, when the wooden church of St. Leonard was built here. This was replaced by a Gothic wooden construction and graveyard in the 16th century and it wasn't replaced with a brick one until 1772, well after the time of Jan III Sobieski. The new church was called St. Anne's and was founded by Prince August Adam Czartoryski to a design by Jan Kotelnicki. [During the digging of the foundations, the fossils of a mammoth were uncovered; look for a giant leg bone from this prehistoric creature hanging inside the church today.] Czartoryski's grand-daughter, Aleksandra Lubomirska Potocka, decorated the church with art in the period 1799-1831, the most precious of which is the Annunciation to the Virgin Mary in the main altar.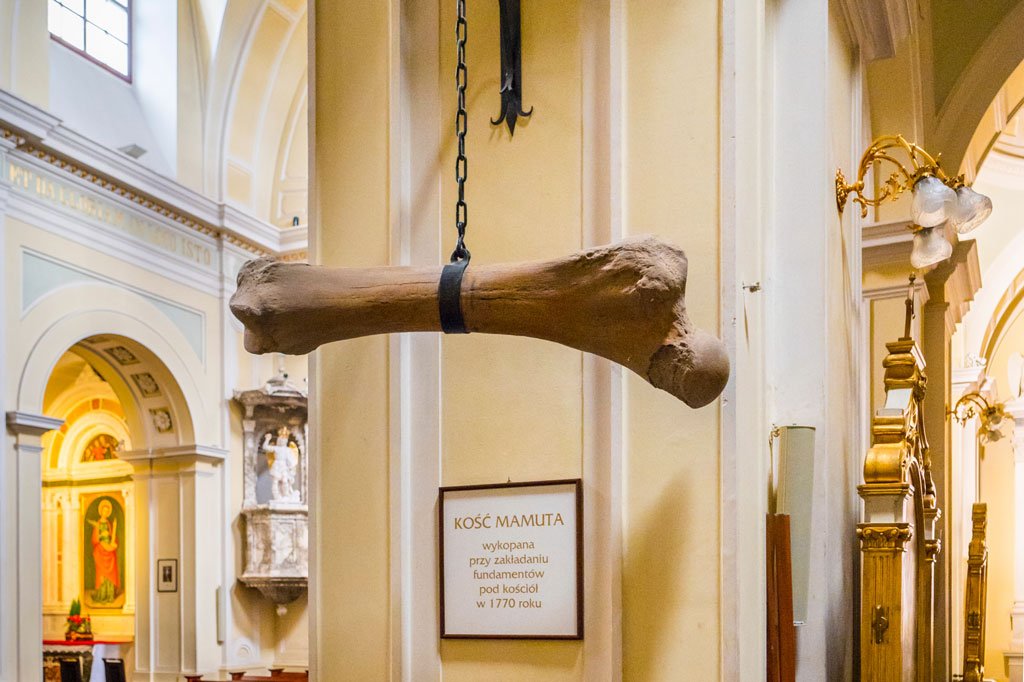 Between 1857 and 1870, Aleksandra's son August and his wife extended the church to a design by Henri Marconi. The church received a Neo-Renaissance look and the marvellous dome was added. In the gardens surrounding the church building you will find terracotta shrines marking the fourteen Stations of the Cross, while within the church, in the crypt under the chapel, are the tombs of the Potocki family.

The church suffered damage during both world wars and was even used as an internment camp by the Nazis, who also looted and damaged it. The church bells dating from 1723 and 1777 survived thanks to the bravery of the local people who hid them; today they are housed in the newly built Third Millennium Tower.

The church is a particularly beautiful one to visit today thanks in no small part to the work of the late parish priest Bogusław Bijak, and it is protected as part of a complex of parks, buildings and original roads running into the centre of the city as a national historic memorial.