It's not easy being in #Lockdown. Like the majority of the Polish population, we've started baking bread, cakes and other delightful treats to keep us entertained. Inadvertently unleashing a suppressed talent for cooking, we're now certain we're good enough to become contenders on MasterChef. To help us hone our skills, as part of our new What's Cookin'? series, we have asked the top chefs from our favourite Warsaw restaurants to share some of their best recipes to cook while we #stayathome. 

PATRYK BURNICKI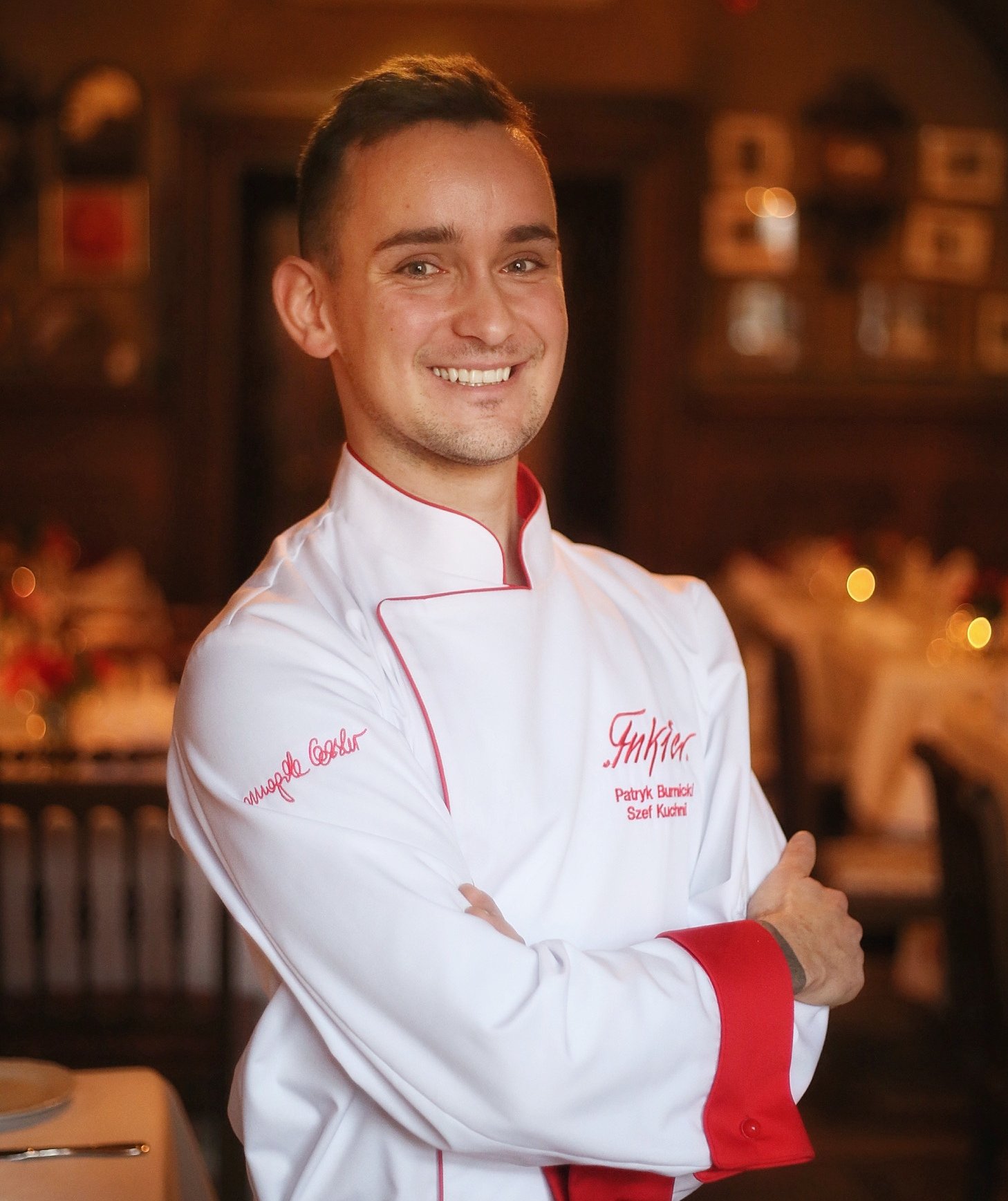 Patryk is the Head Chef of Warsaw's oldest restaurant (we're talking 16th century old), U Fukiera, entrusted with the role by Poland's Queen of Gastronomy and celebrity chef Magda Gessler. Having started his culinary journey in a Zakopane culinary school, he would later gain experience through numerous internships, followed by working in some of south of Poland's and France's top restaurants. All this was followed by working alongside Magda Gessler in some of her restaurants - it was during this time that Magda found 'her Napoleon'.
 
Regarding his recipe, Burnicki said: "I chose roast veal with dill gnocchi and young Brussels sprouts in homemade sauce. It is a dish that takes me back to my childhood, a time spent with my family. When preparing each ingredient, the smells take me back to my family home - this is a unique and priceless experience! Magda Gessler helped me choose a range of flavours. Thanks to her experience and creative combination of ingredients, the dishes I prepare are unique. This roast veal recipe is a result of this creativity, which I recommend to you."

Follow Patryk Burnicki on Instagram: @patrykburnicki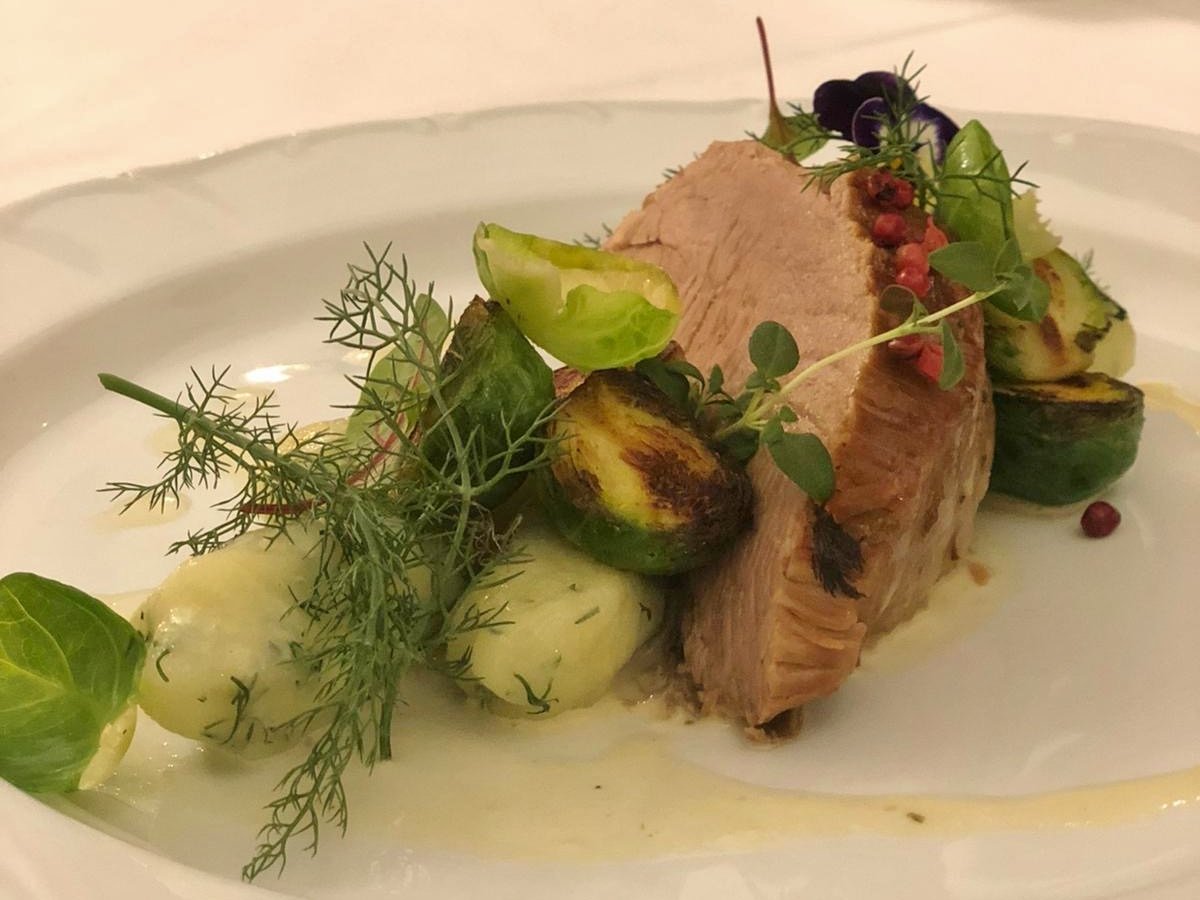 PATRYK'S ROAST VEAL RECIPE
[Serves 4]
INGREDIENTS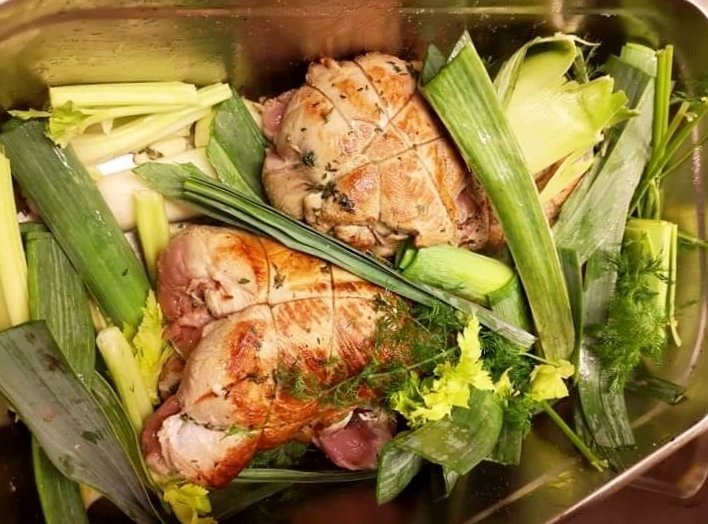 Roast:
800g boneless leg of veal
200g butter
2 tbsp clarified butter
5 sprigs of fresh dill
Salt (for seasoning)
5 sprigs of fresh thyme
2 young leeks
1 garlic clove
100ml dry white wine

Gnocchi:
500g potatoes
2 egg yolks
30g dill
150g potato flour
Salt (to season)

Sauce:
Juice formed when roasting veal
2 tbsp demi-glace
2 tbsp butter
1 heaped tablespoon wheat flour

Additional:
400g young Brussels sprouts or green asparagus
1 tbsp butter
1 tbsp salt
1 tbsp sugar
 
METHOD
Tie the veal leg with string so that it takes the form of a typical roast.
Fry the prepared leg in very hot clarified butter on each side.
After frying, transfer the leg into an ovenproof dish, cover with leeks, sprigs of thyme, cut the garlic head in half and add the dill.
Pour white wine and add pieces of cold butter.
Bake covered for 1 hour at 180 degrees Celsius.
After baking, pour the resulting juice into a saucepan and add demi-glace - to thicken, add a little butter and flour roux so that the resulting sauce is not too thick.
Take the boiled potatoes, which should now be cool, and using a press, press into a glass bowl.
Add potato flour, yolks and chopped dill.
Form into small dumplings and cook in boiling and salted water - once they rise to the surface boil for another 3 minutes. Cook Brussels sprouts (or asparagus) in lightly salted and sugared water for about 5 minutes. Before serving, lightly fry in butter.

Smacznego (Bon Appetit)!